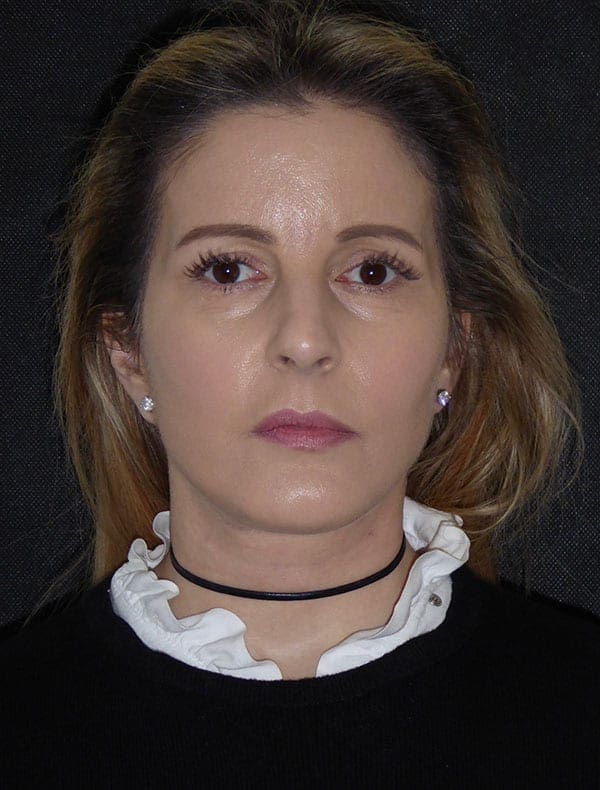 Emma (49)
FACE NECK LIFT, PLATYSMAPLASTY, LATERAL BROWLIFT, & LIPOSCULPTURE
Emma did a lot of research before consulting me as she was looking to improve her neckline. Actually just before surgery she showed me a picture of Audrey Hepburn and said "I'd like that please!"
Emma petite facial structure with small features weren't complimented by neck fullness and skin laxity. We undertook a face and neck lift with liposuction, direct liposculpture and platysmaplasty. I also lifted her lateral browline. This is her journey.

One Day


After Surgery

Everything went smoothly yesterday until Emma's blood pressure spiked at the end of surgery, hence the impressive brow lift black eye.

Meticulous liposculpture and a really tight lift means we have got much closer to that Audrey Hepburn neck line than I thought we could. Already we can see the radical change in Emma's facial proportion. Mid facial volumisation and reduction of lower third and neck volume and a beautifully defined jaw and neck line. I think I am going to love Emma's result. I hope she does too when she forgives me for the next few days!

One Week


After Surgery

A week out and Emma is back for removal of her stitches. Poor thing is pretty bruised so I have helped them along with the pulsed dye laser.

Emma's new facial contours are settling nicely. She has some bogginess under the chin which is almost ubiquitous for week 2 as the facial swelling descends and pools under the chin – it should subside over the coming days and then contract nicely. Her scars are already healing really quickly.

Seven Weeks


After Surgery

So, sit down a moment, this beautiful girl is now 50!! Emma's birthday is the day before mine and as she hits 50 she actually looks in her late 20's. What a beautiful result and a beautiful face.

Healing really nicely now, Emma's midface is voluminous sweeping down to a defined jaw and neck line. The subtlety of her lateral brow lift has transformed her eyes completely and her skin is glowing. I am really proud of her result, What a beautiful girl.

Five Months


After Surgery

Emma pops back into clinic to see me at 5 months. Completely healed now her scars have healed remarkably well and are literally invisible to the naked eye.

Her face has continued to settle and her jaw and neck lines are feminine and defined. The lateral brow elevation opens her upper eyelids perfectly. I dare say it myself, but she has had an exceptional result!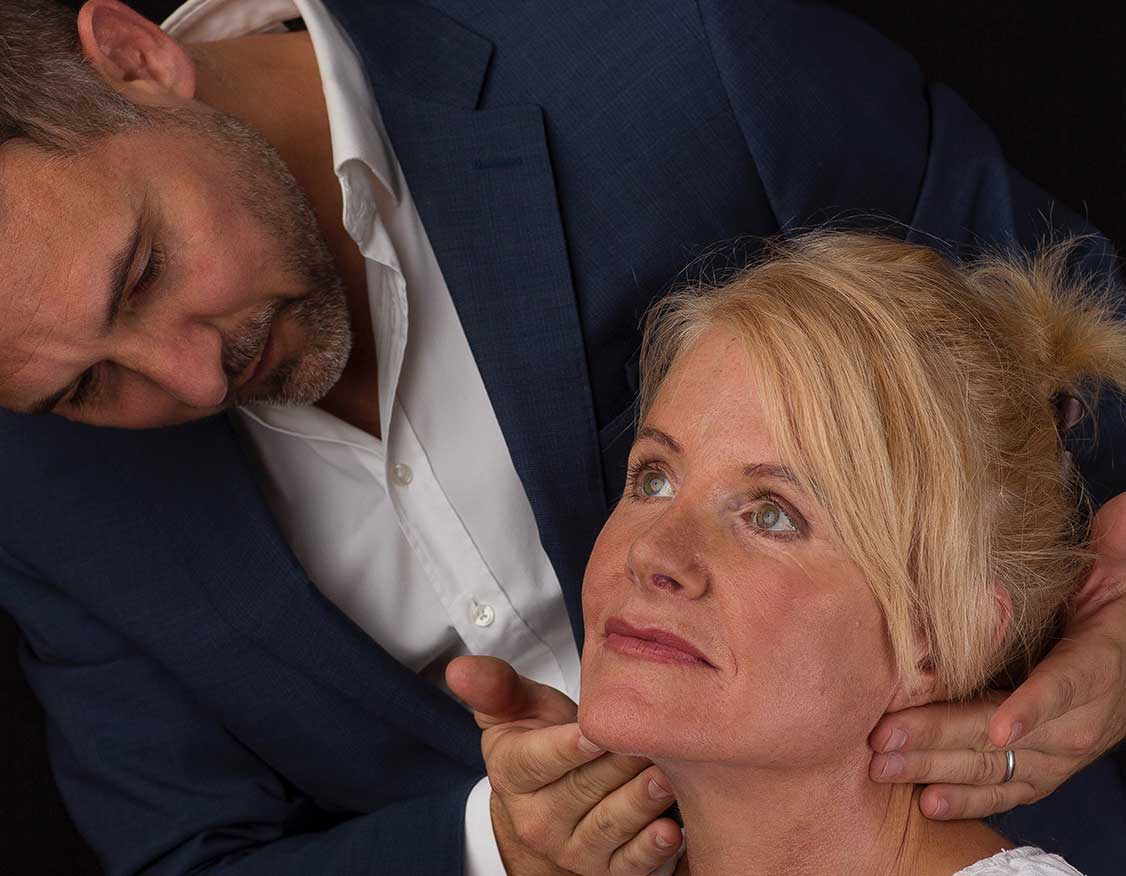 Considering

Facelift Surgery?
The definitive guide to anyone considering facelift and neck lift surgery at our London or Tunbridge Wells locations. Essential research for potential patients.
Read this first