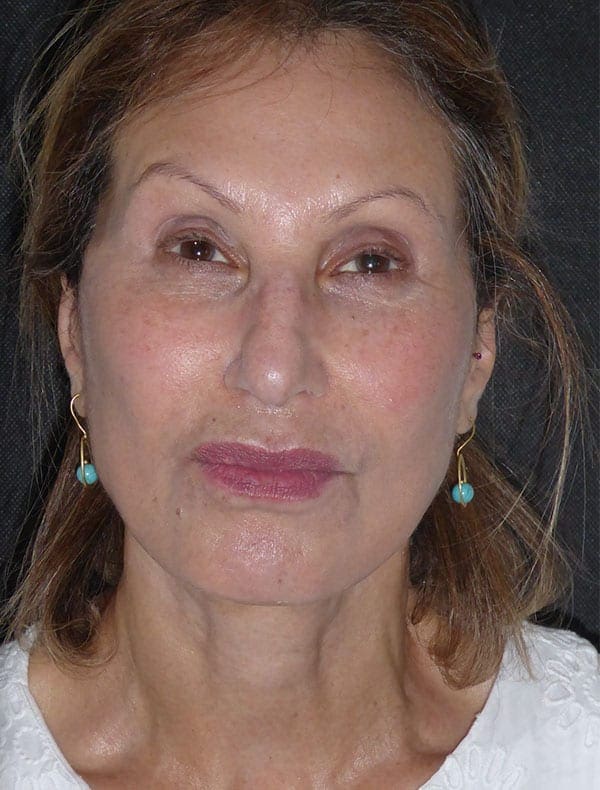 Nala (64)
Revision Face and Neck lift, & Platysmaplasty
Nala was referred to me by a colleague in the industry. Naturally a beautiful lady with no significant facial ageing, she was concerned about increased banding in the neck.
A little laxity of her facial tissues over a slim frame couldn't be improved with dermal fillers alone so we undertook a face and neck lift and platysmaplasty. This is how she progressed.

One Day


After Surgery

All went well yesterday and this morning Nala is doing brilliantly.

A lovely shape has been achieved and there is very little bruising or swelling. We decided to alter the course of her ear incision to accommodate her tragal piercing!

One Week


After Surgery

A week later and Nala returns for stitch removal.

All is looking fine, bruising deep in the neck has arrived but it already fading. Slim faces feel tighter are a lift as there is not a lot of soft tissue to cushion the deeper tension. This should ease in the coming weeks.

Four weeks


After Surgery

At four weeks everything is healing beautifully.

In fact this is really quick healing and the incisions are already contracting away and should be invisible in a few more weeks. I am really happy for Nala with the beautiful contoured jaw and neck line that has been achieved.

Three Months


After Surgery

Now at three months, Nala's swelling has gone and her lift has settled nicely.

She has a tender patch of skin when touch which is called hyperaesthesia. It is rare and usually settles with time. For this reason I am going to keep her under review and see her again in a few months

Eight months


After Surgery

Nala is back to see me looking better than ever.

The hyperaestheic patch has now resolved and she looks refreshed, refined and a beautified version of herself. Better volume in the face, a defined jawline and no loose neck skin! I am delighted for her and honoured she trusted me with her surgery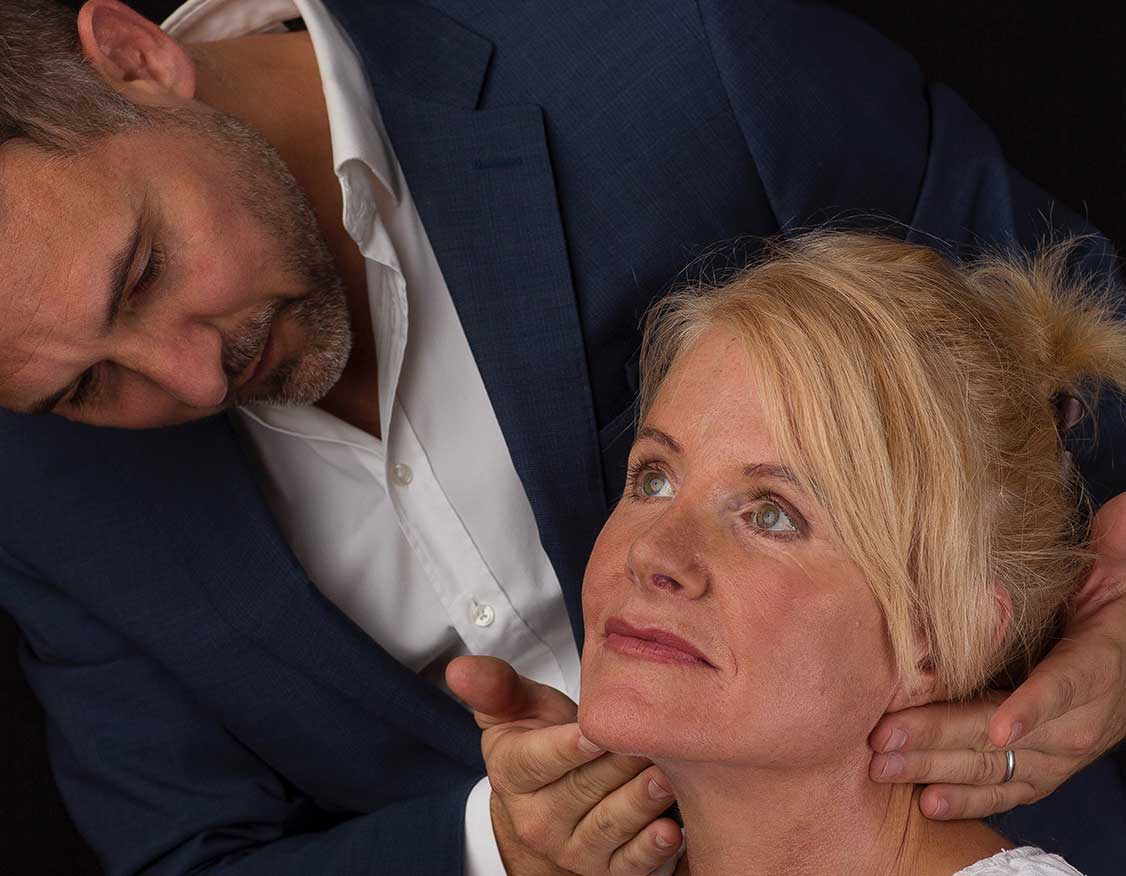 Considering

Facelift Surgery?
The definitive guide to anyone considering facelift and neck lift surgery at our London or Tunbridge Wells locations. Essential research for potential patients.
Read this first