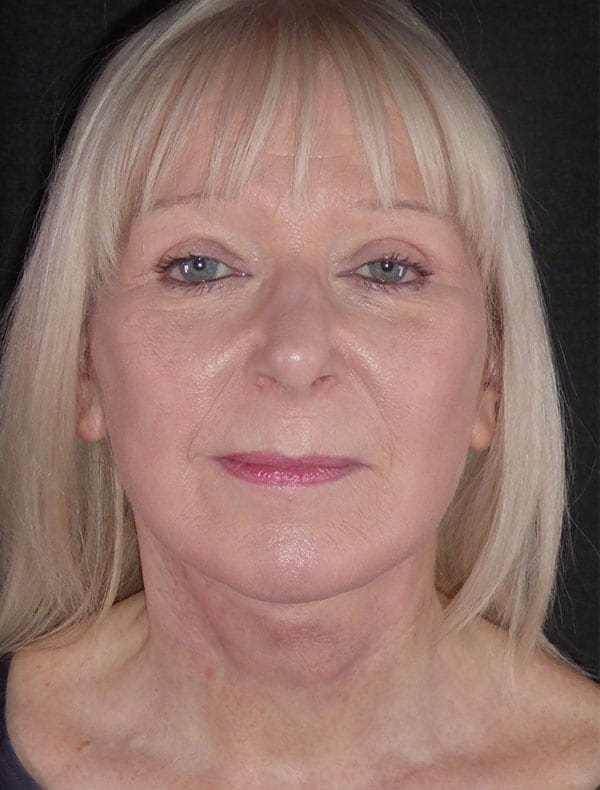 Alison (61)
Face Neck lift, platysmaplasty, lateral browlift, & upper blepharoplasty
Alison is a successful professional who sought my help on recommendation.
She felt her face looked tired and didn't reflect her busy social and professional life. For the lower facial third we decided to perform face and neck lift and platysmaplasty and for the upper third a lateral browlift and upper blepharoplasty. This is her journey.

One Day


After Surgery

Just a few hours after Alison's facelift and she is doing brilliantly.

One area I am going to watch is the skin flap just in front of the ear. Alison has a low sideburn and with attention to detail I wanted to preserve as much of this as I could, this means the blood flow to a small half cm patch is sluggish. The alternative would have been to move her natural hairline which I see in many revision facelift cases. The area might scab and take little longer to heal but I suspect her end result will be amazing.

One Week


After Surgery

At one week out, everything is healing nicely.

The patch is sloughing superficially but has good blood supply in the dermis and will heal fine with antibiotic emollient cream. A little red in parts, but not tender or abnormally swollen, I am going to cover Alison with some antibiotics as a precaution. We know that surgery is not without risk, but if monitored meticulously and promptly treated the end result isn't affected.

Four Weeks


After Surgery

3 weeks later and Alison is loving her new look.

Colleagues and friends have commented and she is over the moon! Mildly swollen and still healing, she looks absolutely beautiful. The patch by her ear is healing perfectly having scabbed and come off. I can't wait to see her at 3 months!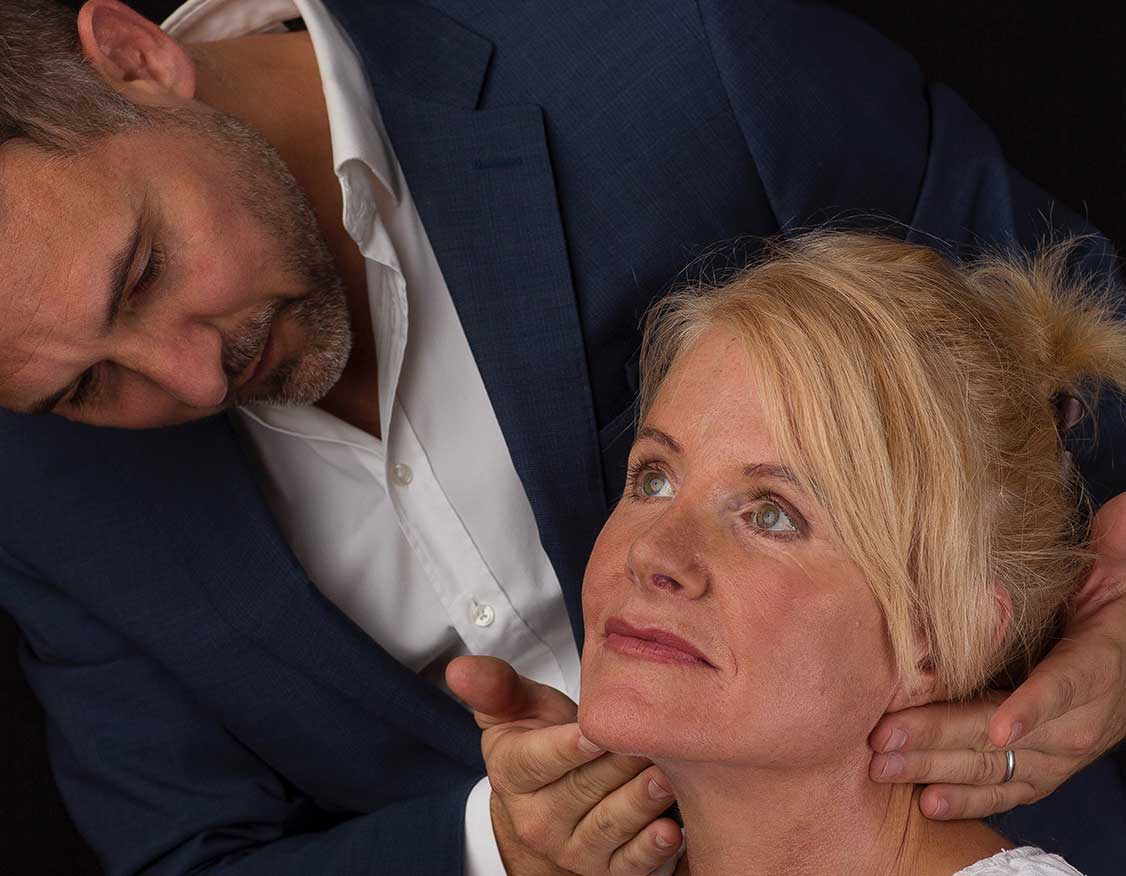 Considering

Facelift Surgery?
The definitive guide to anyone considering facelift and neck lift surgery at our London or Tunbridge Wells locations. Essential research for potential patients.
Read this first