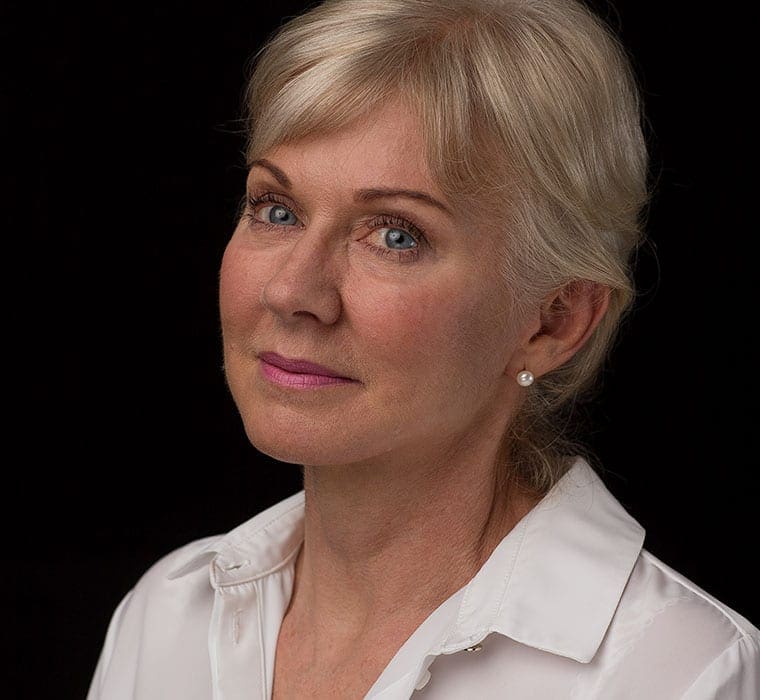 Mini Facelift
At a glance
Indications
Mild mid face descent, jowls, loose skin, ageing face
Anaesthesia
Local anaesthetic
Technique
SMAS plication or imbrication
Overnight Stay
day case
Removal of Stitches
1 week
Return to work
5-7 days
Normal exercise
4 weeks
Healed result
12 weeks

Consultation
The initial consultation is an opportunity for you to talk and me to listen. I like to understand what has led to my patients seeking advice on improving their appearance.
The mini facelift consultation helps me understand the main issues my patients are seeking to address although few patients meet my criteria for mini facelift as I see it as a temporising measure before more tangible ageing is apparent. The consultation enables us to discuss what might be achieved, set expectations and outline options and their associated risks.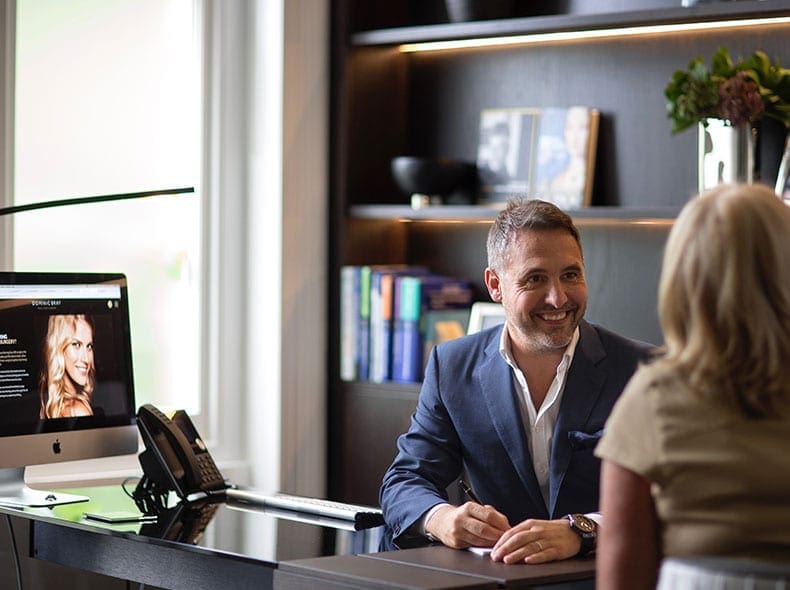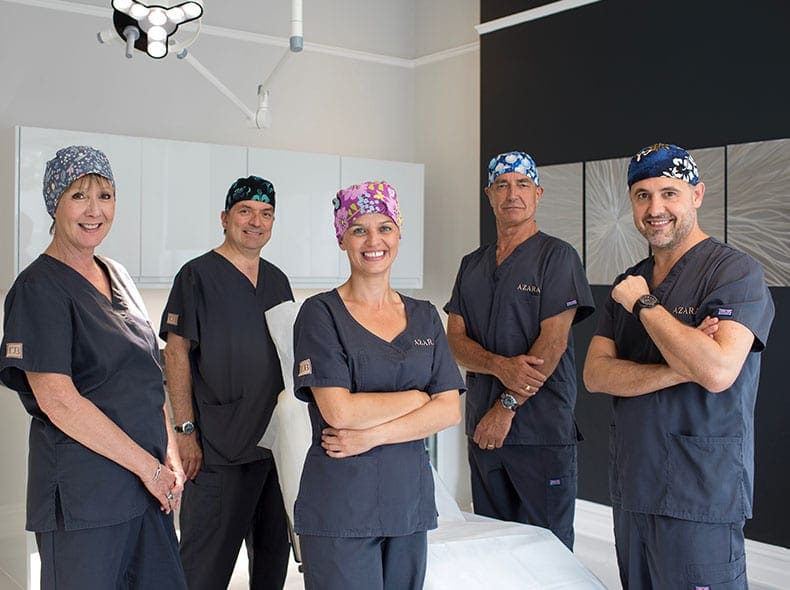 Preparation
As a mini facelift is less invasive than a full face and neck lift, preoperative preparation is less onerous. This really is walk in walk out surgery.
My team discuss preoperative preparation with all my patients, and everything is considered. In the case of mini facelift there are no pre-operative medications, but certain supplements and as blood thinners – Non steroid anti-inflammatories (Ibuprofen, Neurofen, Voltarol), Aspirin, Vitamin E, Arnica and alcohol – should be avoided in the week before surgery.

Procedure
I take written consent for the procedure(s) we have mutually agreed and give a copy to take away and read at leisure. Any queries that might arise are welcome to be clarified at a second preoperative consultation if requested.
On the day of surgery my patients check in as day patients to Azara, our Care quality commission registered independent hospital. Once in a gown and after consent is confirmed, they are escorted to the surgical suite by our nurses. The skin and facial tissues are injected with local anaesthetic until completely numb. A small incision is made around the sideburn to the tragus cartilage of the ear and the skin is elevated. The SMAS is then either imbricated or plicated and the excess redundant skin created is removed and meticulously closed. A face support garment is applied.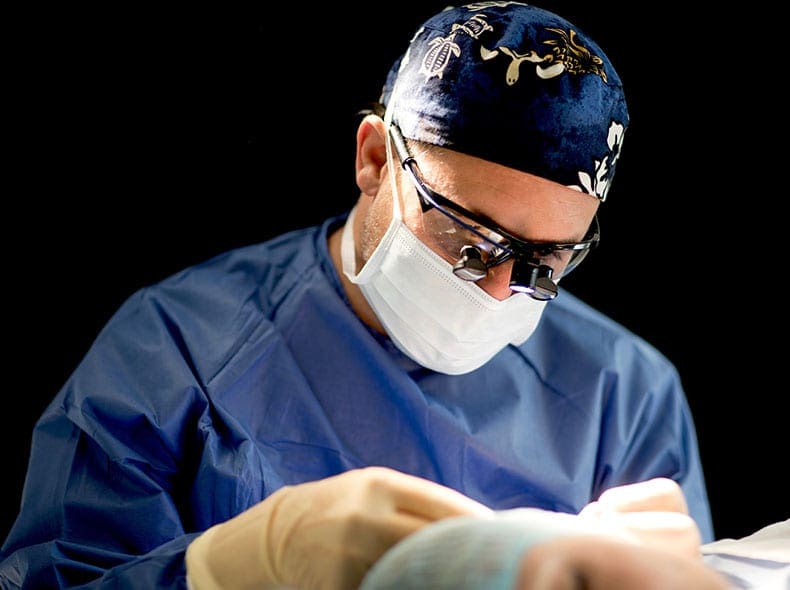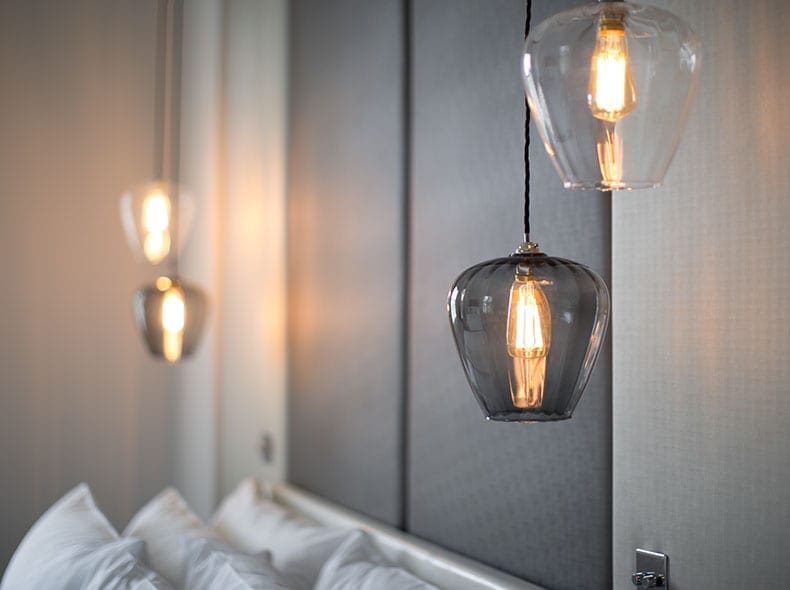 Recovery
My patients literally walk out of the operating theatre into the recovery room and after a sugary drink are changed back into their own clothes ready for discharge. Overnight at home, the face can feel tight but nothing that paracetamol alone doesn't alleviate and are advised to use icepacks in front of the ears. Occasionally there might be mild leakage of anaesthetic fluid in the first few hours on to the gauze bandage.
Over the next few days the face can look pretty alien with swelling but this starts to improve from day 3. No exercise or bending forward is advised and I suggest not drinking too much water or eating salt. The jaw may feel tight where the muscles have been tightened but this is normal and subsides.
The stitches come out at a week by which time most of the bruising and swelling has settled. Most patients can return to work at this time if not before with their hair down covering the signs of surgery.

Aftercare
A mini face lift tends to heal very quickly as the incisions are short and the extent of dissection is limited. If you are unlucky there can be a temporary black eye on one or both sides. The operated area can be lumpy and bumpy for a few weeks and the overlying skin might be numb. This usually returns within a few weeks though. The incisions should be kept clean until the stitches are removed a week after surgery.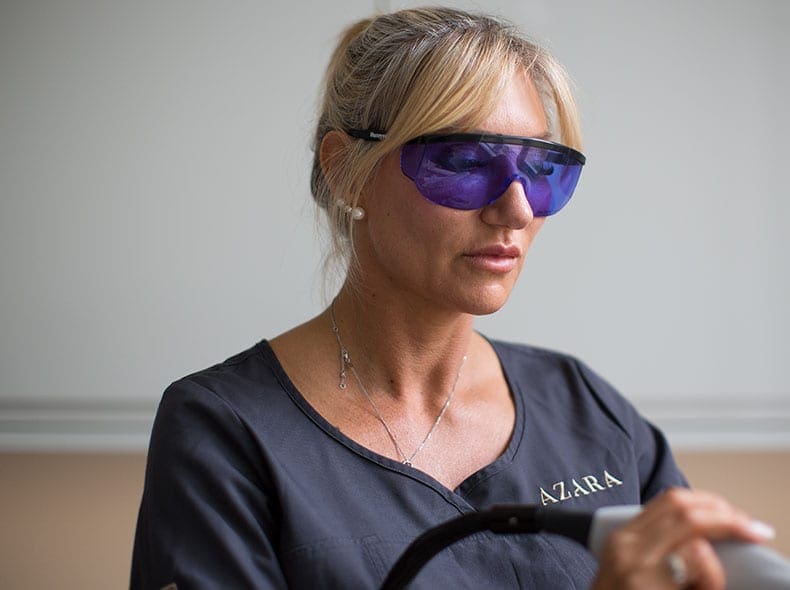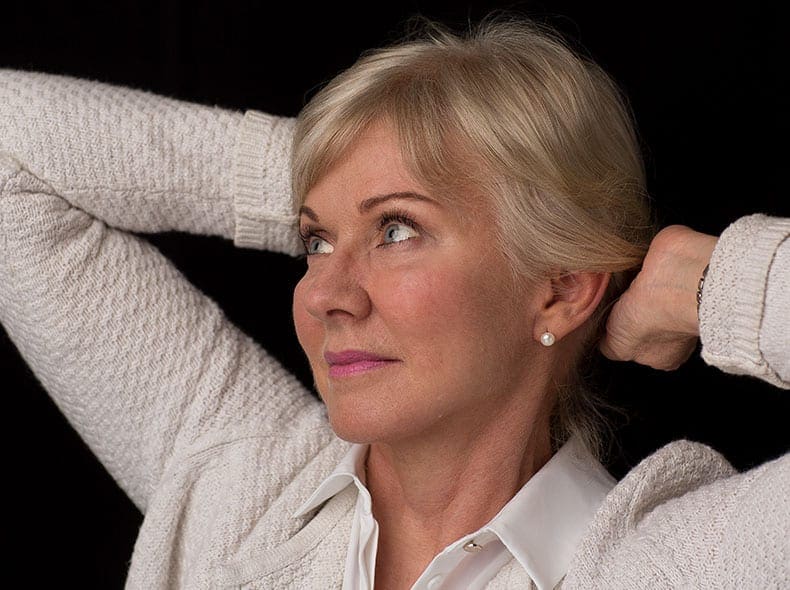 Longevity
It is difficult to put a timeline on longevity of mini face lifting as every face is different. As a mini facelift isn't a definitive repositioning of sagging facial soft tissues with deeper ligament release the results are more short lived than with deep plane face and neck lift. With all surgery there are no guarantees but I have patients up to 5 years out of mini facelift who still enjoy the benefits.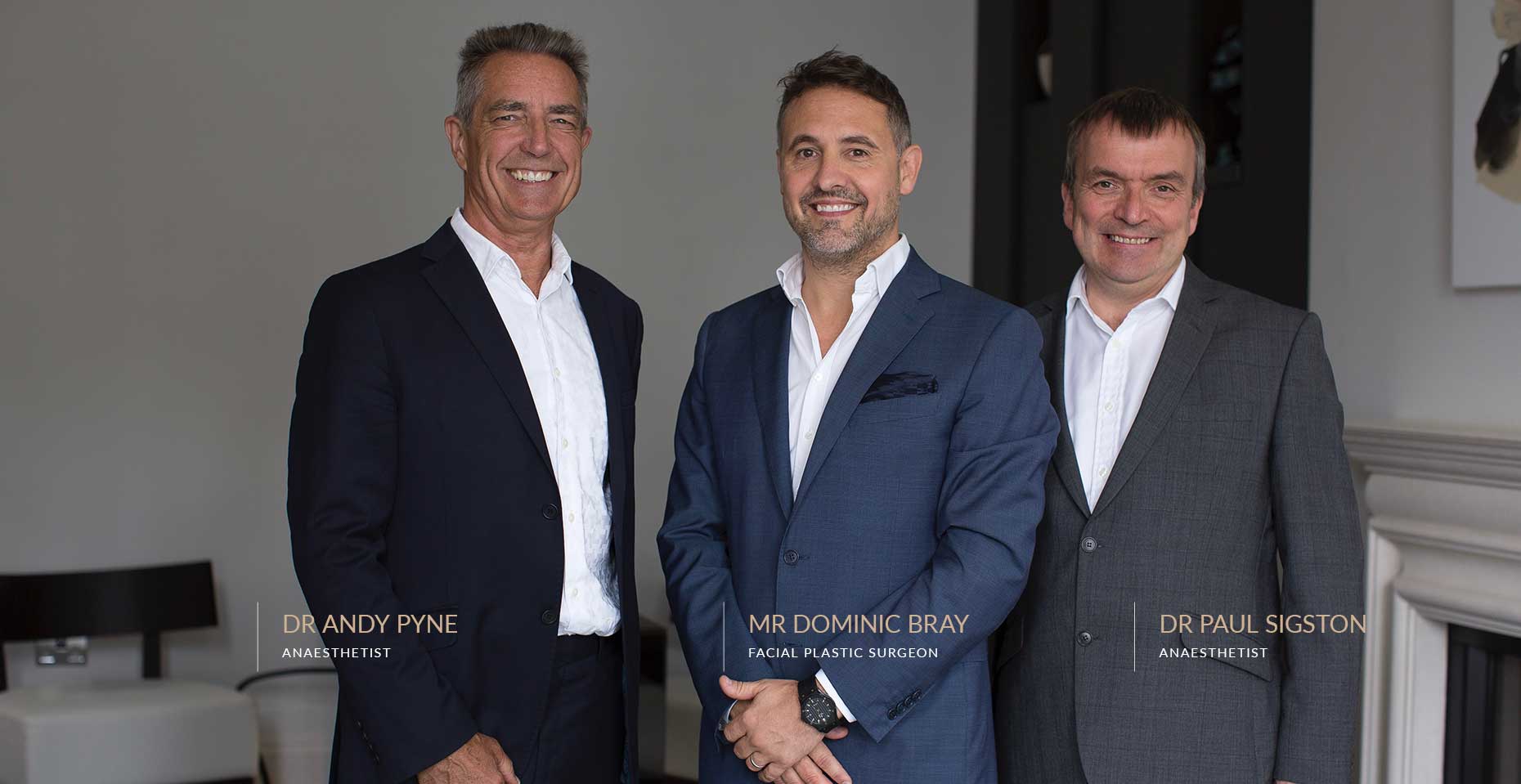 Risks and Complications
No Surgery is without risk, these risks are however minimised by careful patient selection, adherence to preoperative guidance and conscientious post operative care. The more common complications below are listed and the list is not meant to be exhaustive.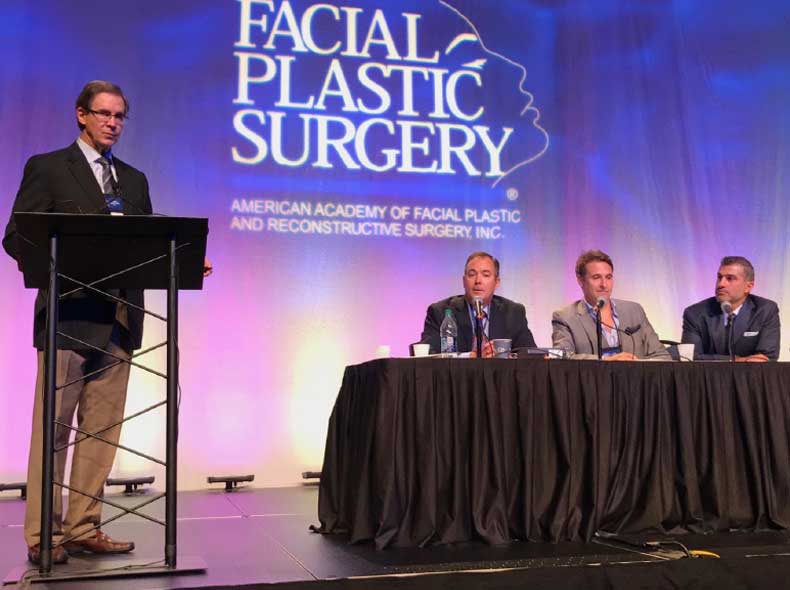 Bleeding
Where tissues are dissected there can be bleeding from small capillaries that create an expanding blood clot (haematoma), if treated promptly – this has no reflection on the final outcome other than prolonged bruising.
Poor scarring
All incisions create wounds which heal to a very fine and barely visible scar in almost all patients. Some patients have a predisposition to poorer scarring which can be Raised (hypertrophic),Wider (keloid) or White (hypopigmented) – In my experience it is younger patients under 46 years old that tend to heal less predictably.
Infection
I prescribe prophylactic antibiotics routinely and It is not uncommon to need to use a topical antiseptic ointment on wounds to keep them clean, but true infection is very rare.
Nerve weakness
Temporary weakness of the muscles that move the lip, mouth or brow might occur, usually due to stretching, swelling and tissue dissection
Numbness
Less of a complication and more of an inevitability. As the skin is elevated it becomes numb in those areas for some weeks after surgery.
Delayed healing
When skin is elevated, the blood supply to the skin is temporarily compromised. In patients with already compromised blood flow: smokers, revision cases, areas of skin might scab and heal slowly (necrosis)
Suture spitting
Stitches are a foreign body and the body might reject them before they are dissolved (or as part of the dissolving process). These can cause small spots that need treatment to remove them.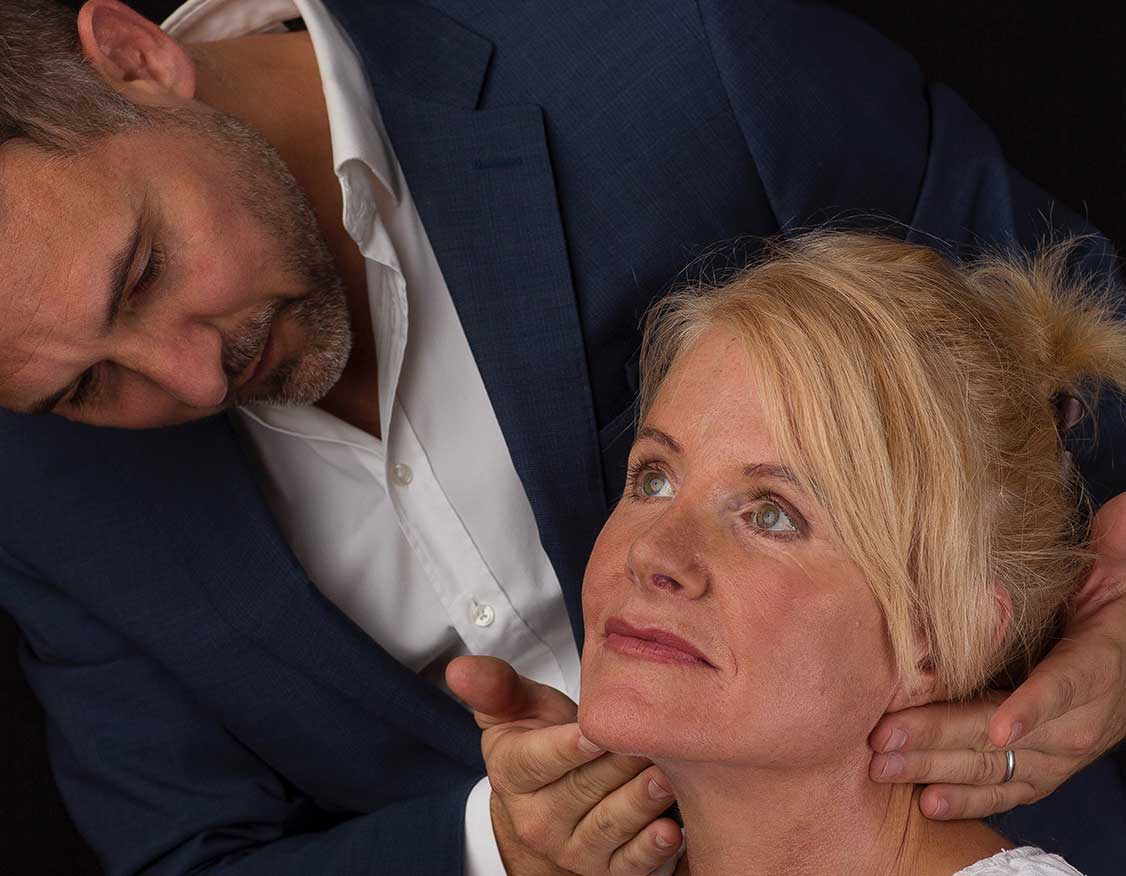 Considering

Facelift Surgery?
The definitive guide to anyone considering facelift and neck lift surgery at our London or Tunbridge Wells locations. Essential research for potential patients.
Read this first