Privacy Policy
We are committed to protecting the privacy of all individuals that provide personal information to us. We understand the importance of ensuring that the personal information entrusted to us is protected and respected and we, therefore, treat personal data in accordance with our obligations under the General Data Protection Regulation, in addition to our clinical confidential requirements. We may review and change this policy from time to time. When we do, we'll update this version.
This privacy policy sets out the basis on which any personal information we collect from you, or that you provide to us, will be processed by us. Please read the following carefully to understand our views and practices regarding your personal information and how we treat it. Please review our new Privacy Statement. You do not need to do anything to accept these changes as they will automatically come into effect.
THE PERSONAL INFORMATION WE COLLECT
We may collect and process the following personal information. Note, without your consent for this, we will be unable to provide treatment:
Medical Records – Information must be collected as part of your registration with the clinic. This will include but is not limited to name, address, date of birth, email address, phone number, next of kin and medical history.
Enquiries – We may record your details in order to track and follow-up on enquiries, in addition to scheduling appointments. This includes information such as your name, reason for enquiring and contact details.
HOW WE USE YOUR INFORMATION
When you provide us with personal information the purpose for which you are providing that information will always be made clear. We may use this information for some or all of the following reasons:
To provide you with the information, treatments, products and services that you request from us.
Internally, to inform decisions about our business operations or strategy.
To notify you about changes to our service.
To send you email notifications to remind you of any appointments and treatments booked with us. To contact you for post-treatment follow up and care.
To remind you by email to book subsequent appointments for a treatment you have previously had which requires ongoing review.
With your consent, we will send you special offers and news via email – to keep you up to date with our promotions.
To tailor the content of our communications – to make it more relevant to you.
For business performance analysis – to ensure we continue to provide the best service.
To make sure we're speaking to the right person – to help prevent and detect fraud.
To take payment and process refunds
To provide customer service and support
WHO WE SHARE YOUR PERSONAL DATA WITH
We take our obligations under the General Data Protection Regulation and our clinical confidentiality requirements very seriously. Sensitive information relating to your medical history will be kept confidential and will only be disclosed to the individuals involved in delivering your treatment. To learn more about who we share your information with, please read our cookie policy: Cookie Policy
Selected third parties such as The Doctors Laboratory for test results, HealthXchange Pharmacy for prescriptions in order to provide your agreed treatment. Opting out of sharing your information with these providers may affect our ability to treat you.
There may also be circumstances where we are under a duty to disclose your personal information or share your personal information in order to comply with any legal or regulatory requirement, obligation or request. This includes the police for the prevention or investigation of a crime, or our Insurers, legal advisors or other third parties who need access to it in the context of managing, investigating or defending claims or complaints.
YOUR INFORMATION
We cannot guarantee that the information you send us over the internet is secure. Once we receive it we will take all reasonable steps to protect the information you supply to us. Please be aware that we process and store information in the United States. By using the website, you agree that the collection, use, transfer, and disclosure of your information and communications will be governed by the applicable laws in the United States. All of the data we collect is stored on servers located in the United States. Accordingly, we may transfer and store data outside of your home country. When we transfer data out of the European Economic Area or Switzerland, we make use of the EU-U.S. and Swiss-U.S. Privacy Shield Frameworks, EU-approved standard contractual data protection clauses, binding corporate rules for transfers to data processors, or other appropriate legal mechanisms to safeguard the transfer. Backups of electronically stored data are taken regularly, with strong encryption used to protect all files. We align our retention periods for the storage of patient information and records to the NHS Records Management code of practice.
YOUR RIGHTS
You have the right to ask us not to process your personal information, but where consent is withdrawn for the processing of personal data from your medical records, our ability to continue your treatment will be impaired. In some circumstances, you have the right to be forgotten and we will erase all data held about you. Medical records are exempt from erasure before our maximum retention periods.
Requests for erasure should be made in writing to Practice Manager, Dominic Bray – Facial Plastic Surgery, 70 Harley Street, London W1G 7HF and will be assessed on a case by case basis.
ACCESS TO INFORMATION
The General Data Protection Regulation gives you the right to access information held about you, including CCTV footage of yourself. Any requests should be made in writing to the Practice Manager, Dominic Bray – Facial Plastic Surgery, 70 Harley Street, London W1G 7HF
All requests will be subject to the appropriate identification checks.
CONTACT AND COMPLAINTS
Questions, comments and requests regarding this privacy policy are welcomed and should be addressed to the Practice Manager, Dominic Bray – Facial Plastic Surgery, 70 Harley Street, London W1G 7HF
You have the right to complain to a supervisory authority if you feel that we have breached the terms outlaid in our Privacy Policy. Complaints can be made to the
Information Commissioner's Office
Wycliffe House
Water Lane
Wilmslow
Cheshire
SK9 5AF
or further information can be found at ICO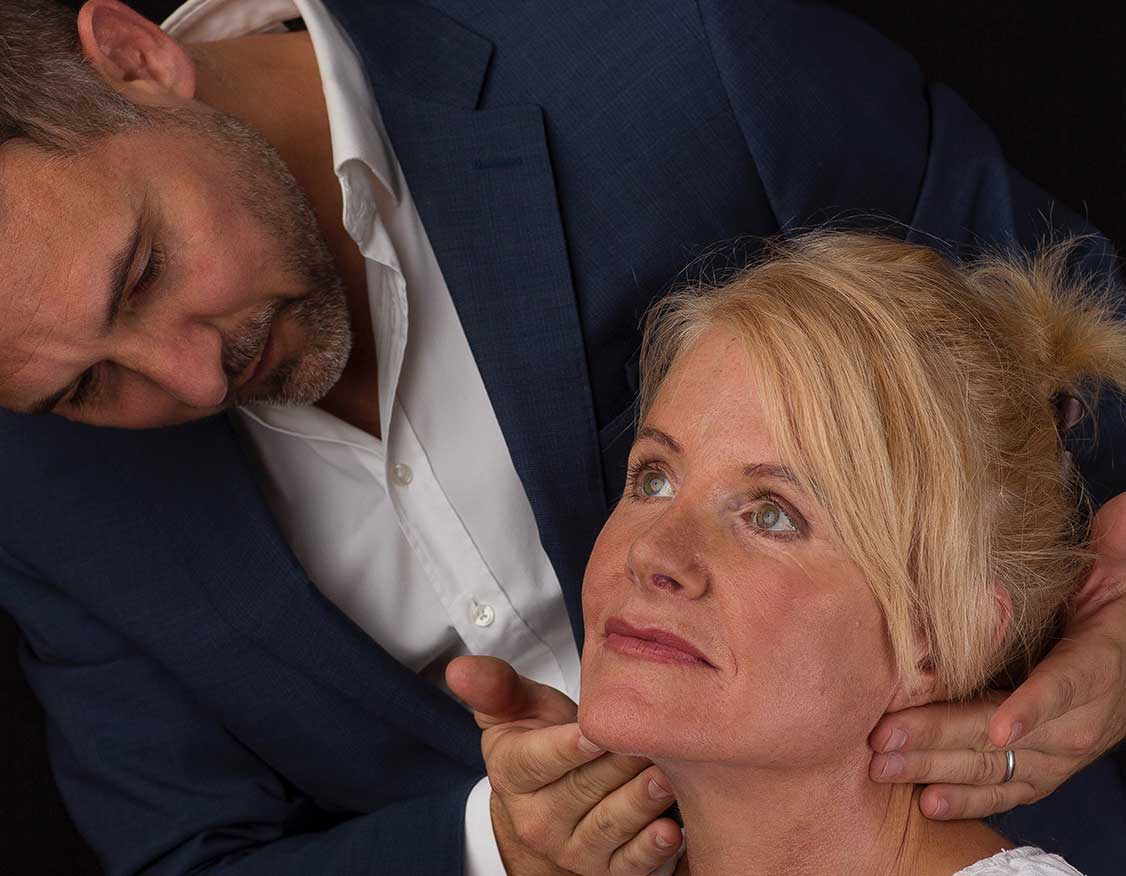 Considering

Facelift Surgery?
The definitive guide to anyone considering facelift and neck lift surgery at our London or Tunbridge Wells locations. Essential research for potential patients.
Read this first