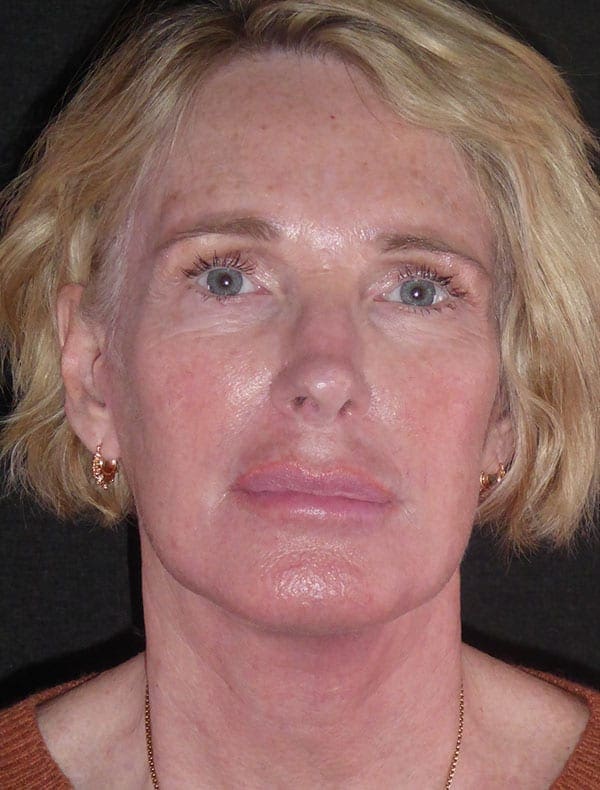 Caryn (60)
Face and Neck lift, Platysmaplasty, & Lateral browlift
Caryn having lost significant weight sought my help to restore her naturally attractive jawline and neck which had become lax with time.
I thought she was an excellent candidate for face and neck lift, platysmaplasty and lateral browlift. This is her journey.

One Day


After Surgery

Only a few hours after surgery we can already see the contour improvement achieved yesterday.

Caryn is doing really well and should have a really lovely result when all healed.
Filter Frontal View 3/4 View Profile View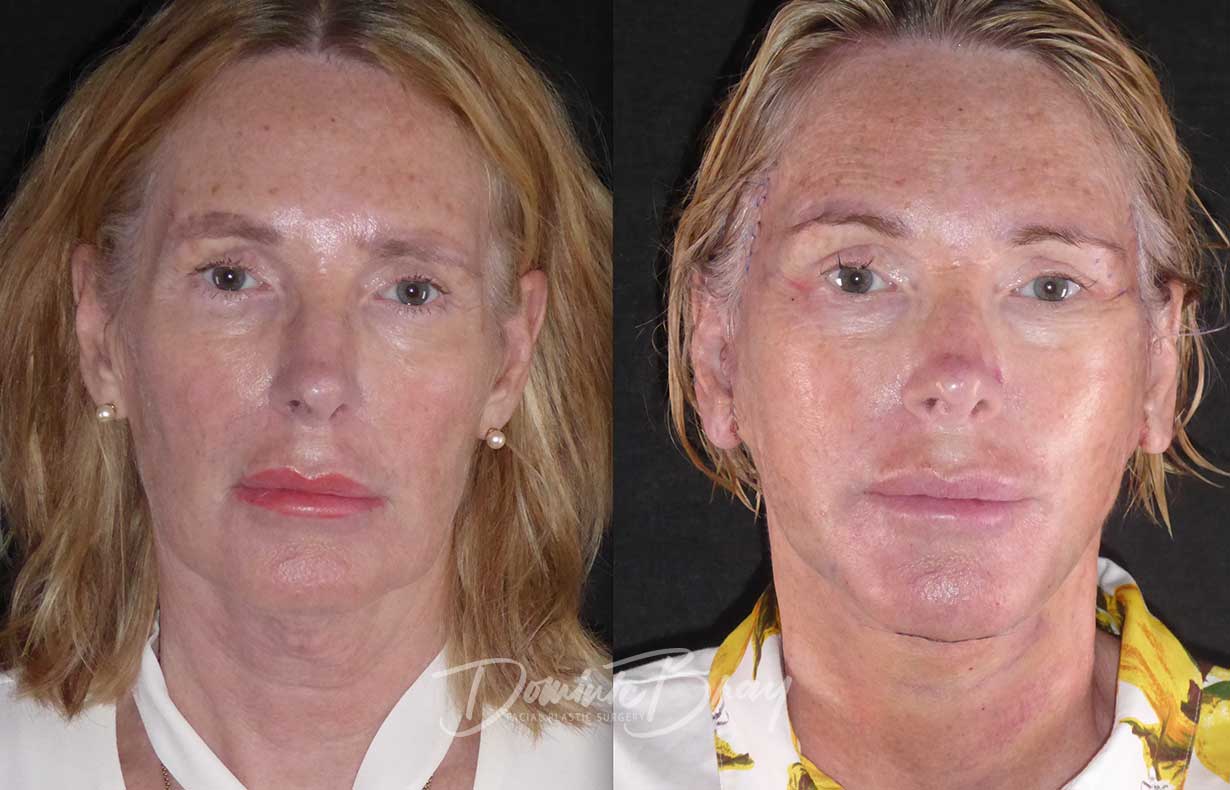 Filter Frontal View 3/4 View Profile View
One Week


After Surgery

A week out and the two little bruises by her chin are fairly common after ligament release and should fade within the next week.

Easily coverable at this stage, it should only be a few days before she is ready to face the world again with her refreshed appearance.

Three Weeks


After Surgery

Three weeks out and Caryn is back for review.

She looks really great and despite a radical change on her before and afters photos no one can put their finger on exactly why! Still mildly swollen, her fe should contract a little as it settles over the next few weeks.

Three Months


After Surgery

Just 12 weeks out Caryn has healed beautifully.

There are no signs of surgery other than a new wonderfully sculpted jaw and neck line. Her full deep plane facelift ligament release has elevated the mid face into a much more youthful position. I am so happy for her and think she looks fantastic.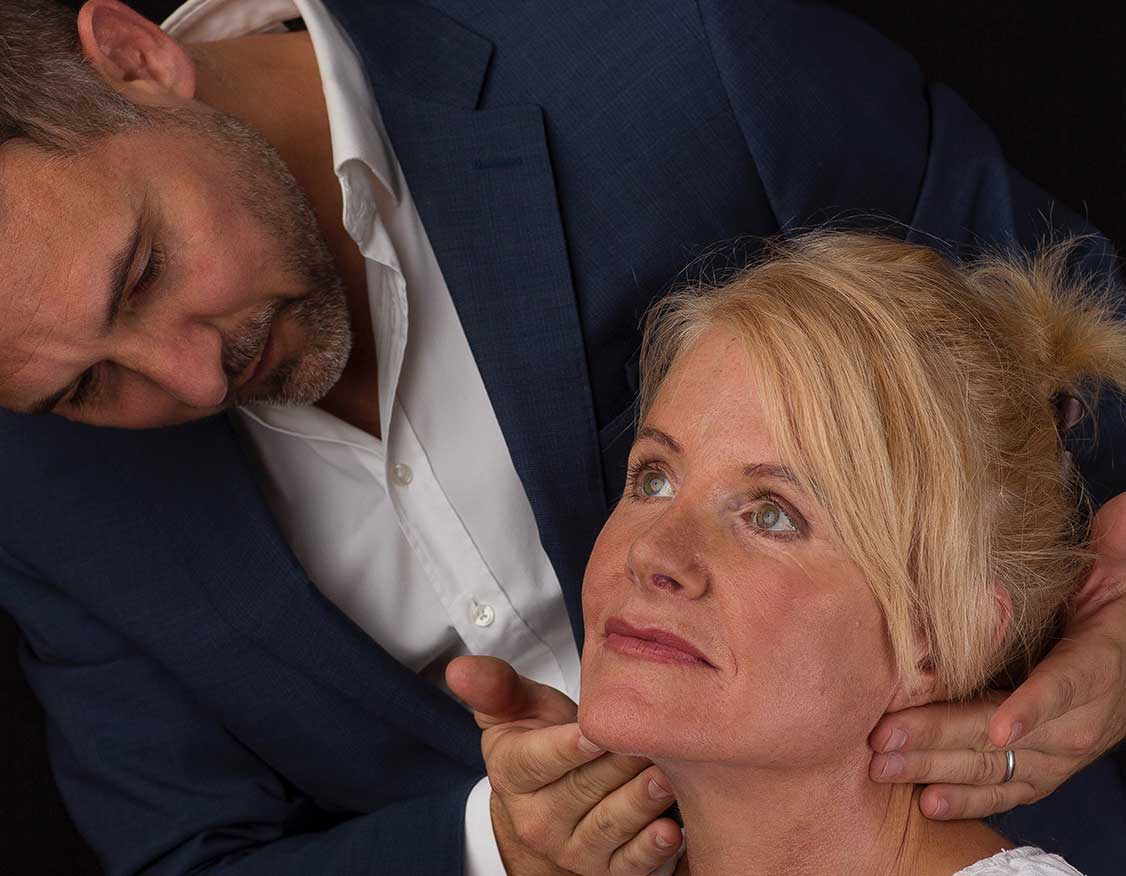 Considering

Facelift Surgery?
The definitive guide to anyone considering facelift and neck lift surgery at our London or Tunbridge Wells locations. Essential research for potential patients.
Read this first