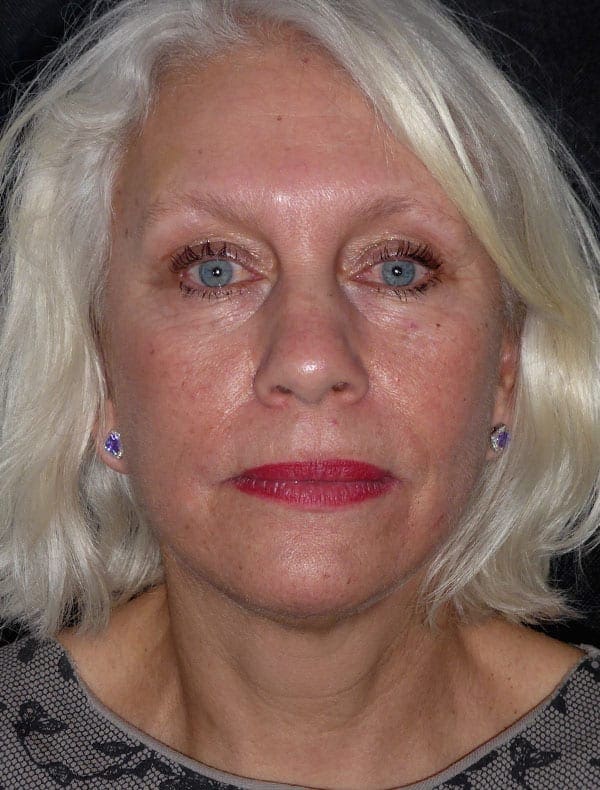 Cheryl (58)
FACE NECK LIFT, & LIPOSCULPTURE
Cheryl sought my help rejuvenating her neck and jawline. She is naturally beautiful with amazing eyes and really strong facial bone structure.
Having maintained her upper facial third well with injectables she was looking to freshen her look further. We undertook face and neck lift and under chin liposuction under local anaesthetic and sedation.

One Day


After Surgery

Only a few hours after surgery Cheryl is looking great.

A mid face lift has improved her under eye hollowing and lower face and neck lift has defined her neck and jawline. I show morning after photos in this gallery as I really want patients to see the whole facelift journey. There will be incisions, there will be bruising, and there will be swelling! Forewarned is forearmed and knowledge is power. Despite the swelling, Cheryl already looks brilliant. I look forward to seeing her progress.

One Week


After Surgery

A week on and poor Cheryl has the flu. A temperature is not what you need when recovering from facial plastic surgery!

Despite this and despite feeling awful she is progressing really well. Bruising in the neck is expected with vigorous liposuction and should be gone by next review. I use a pulse dye laser to speed this process up and it works brilliantly. Her neck and jawline is really pleasing and she is healing well.

Four Weeks


After Surgery

A month after surgery Cheryl is back for review. WOW! She looks fantastic.

Swelling and bruising have settled to leave a voluminous middle third and beautiful sweeping jawline. Her mesmerising eyes are now framed perfectly by a harmonious and balanced face.

Three Months


After Surgery

Here is Cheryl at 3 months. She is doing really well and her scars are now almost invisible.

Her jawline is delicately tightened and her neckline defined. She has had exactly the result we set out to achieve – a balanced harmonious rejuvenation – she looks the same, just better!

Six Months


After Surgery

Six months out and Cheryl is still looking great.

Nice facial proportions, an improvement in her under eye hollowing and a sharper jawline. Beautifully healed, her lift is holding well and hasn't really relaxed at all from her 4 week review.

One Year


After Surgery

Cheryl is back for her final review. A year out from her surgery she still looks brilliant.

Jaw and necklines holding firm, she remains fresh and rejuvenated. Its been a pleasure looking after her and maybe I will see her again a few years down the line, she is already enquiring about her secondary facelift when the time comes!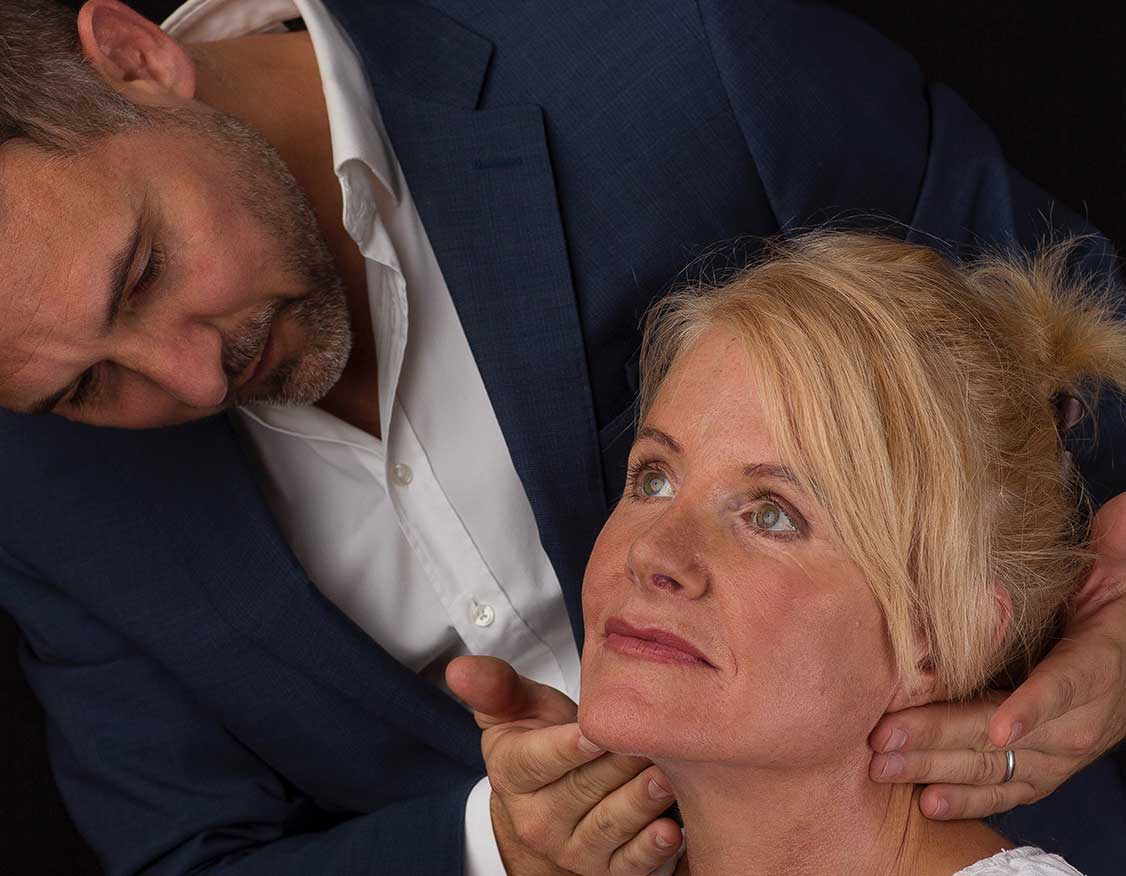 Considering

Facelift Surgery?
The definitive guide to anyone considering facelift and neck lift surgery at our London or Tunbridge Wells locations. Essential research for potential patients.
Read this first