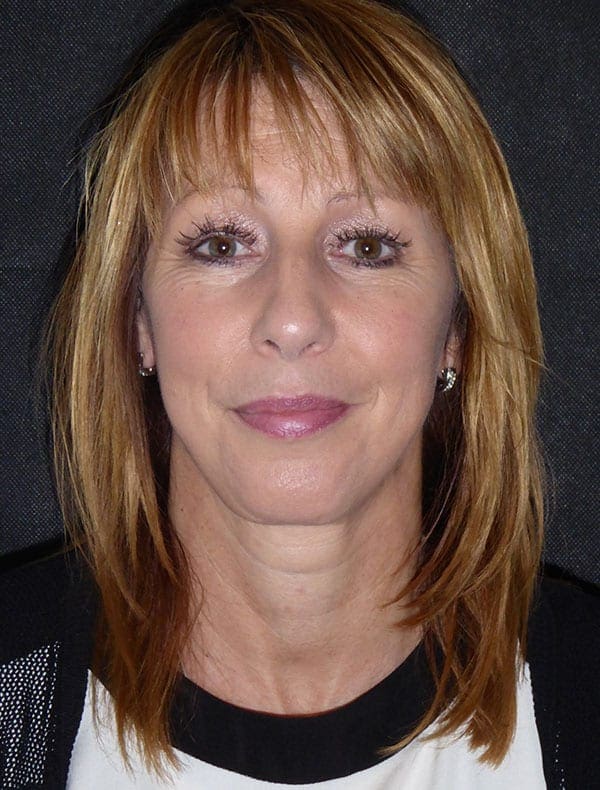 Deb (50)
FACE NECK LIFT, PLATYSMAPLASTY, & LIPOSCULPTURE
Deborah is a nursing colleague who sought my advice about restoring (and improving!) her jaw, neck line and lower facial third.
Structurally her chin is a little reprojected which resulted in significant excess skin in the midline neck. Debs elected not to have a chin implant but we performed a face and neck lift, platysmaplasty and submental and neckline fat clearance. This is her journey.

One Day


After Surgery

Just a few hours after surgery Debs is back for a hair wash and lymphatic massage. She is looking brilliant with none of the sickness she has previously experienced with surgery.

Her mid face is volumised which improves the underage hollows and her ja and neck lines are nicely defined. Bruising will come out after the initial few days swelling which should fade to leave a really lovely result.
Filter Frontal View 3/4 View Profile View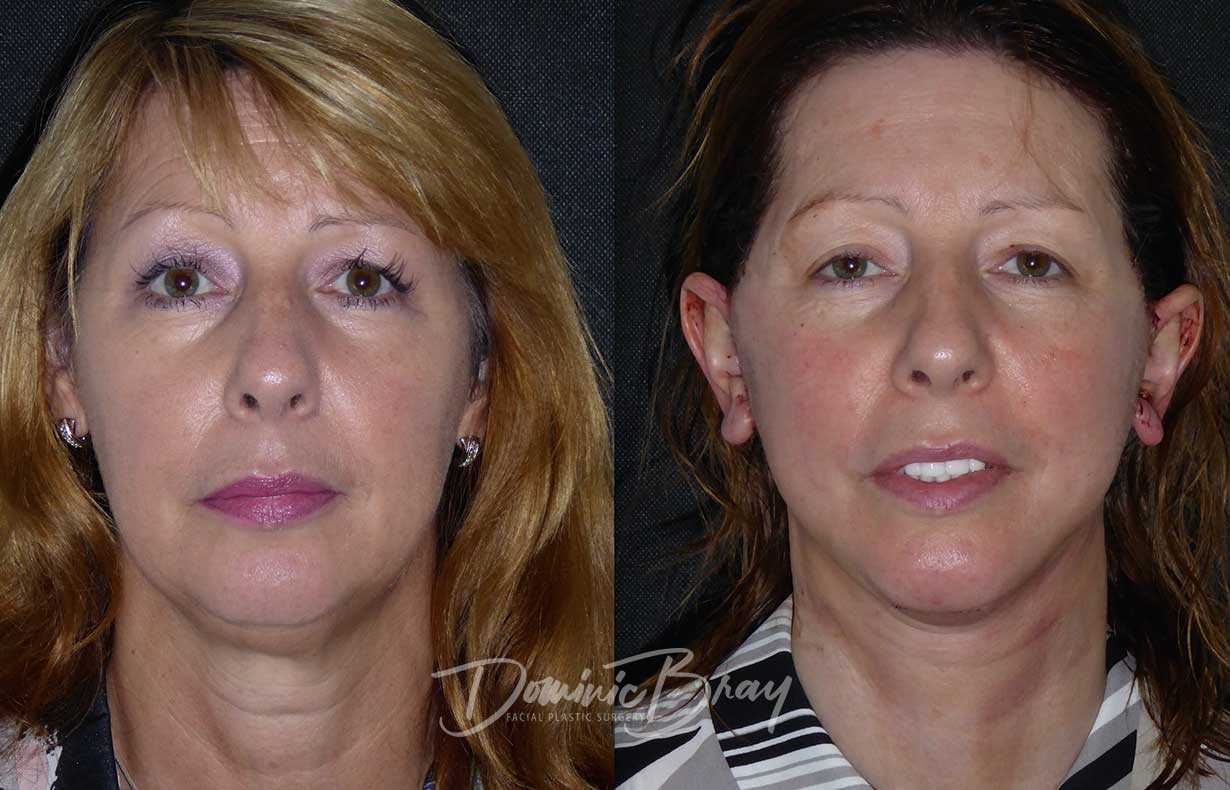 Filter Frontal View 3/4 View Profile View 3D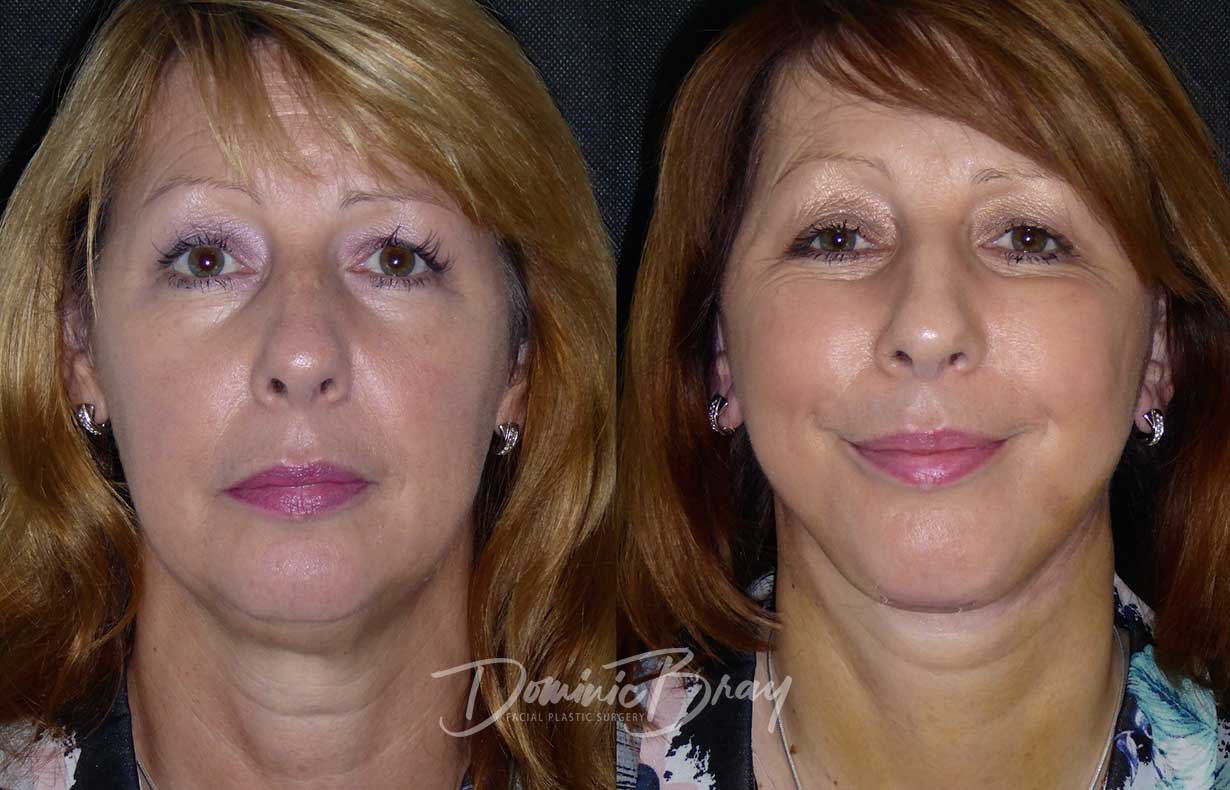 One Week


After Surgery

At one week Debs is back for stitch removal. Make up back on to mask her bruising which is mainly confined to her neck she looks brilliant. Fresh, rejuvenated and defined.

The excess midline neck skin has gone leaving a lovely neckline. She will develop a little double chin over the next few days as the residual swelling descends to pool under her chin but this will go as quickly as it comes. Her 3D visual analysis below nicely shows the improvement in mid and lower facial contour.

Five Weeks


After Surgery

5 weeks after surgery, Deborah has really settled nicely into her new face.

Lovely definition to her neckline and an attractive sweeping jawline gives her face balance and harmony. Look forward to seeing her again at 3 months.
Filter Frontal View 3/4 View Profile View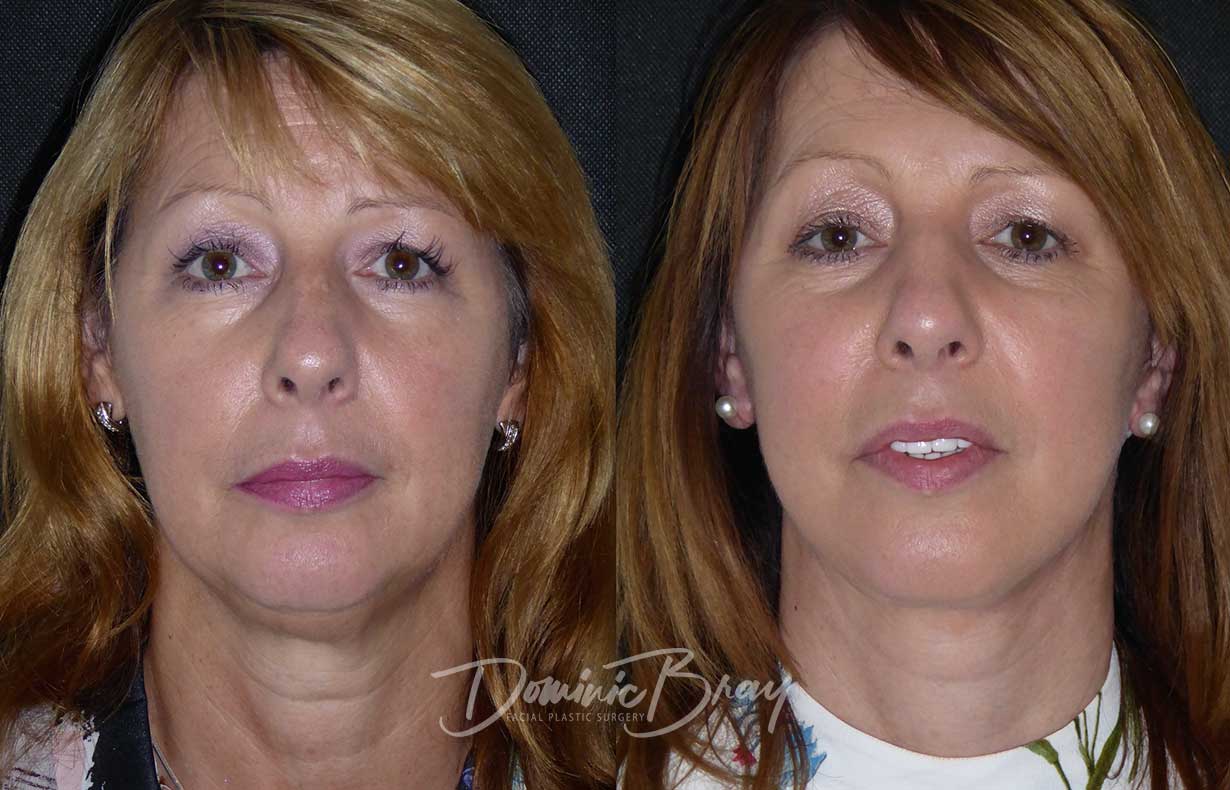 Filter Frontal View 3/4 View Profile View Incisions 3D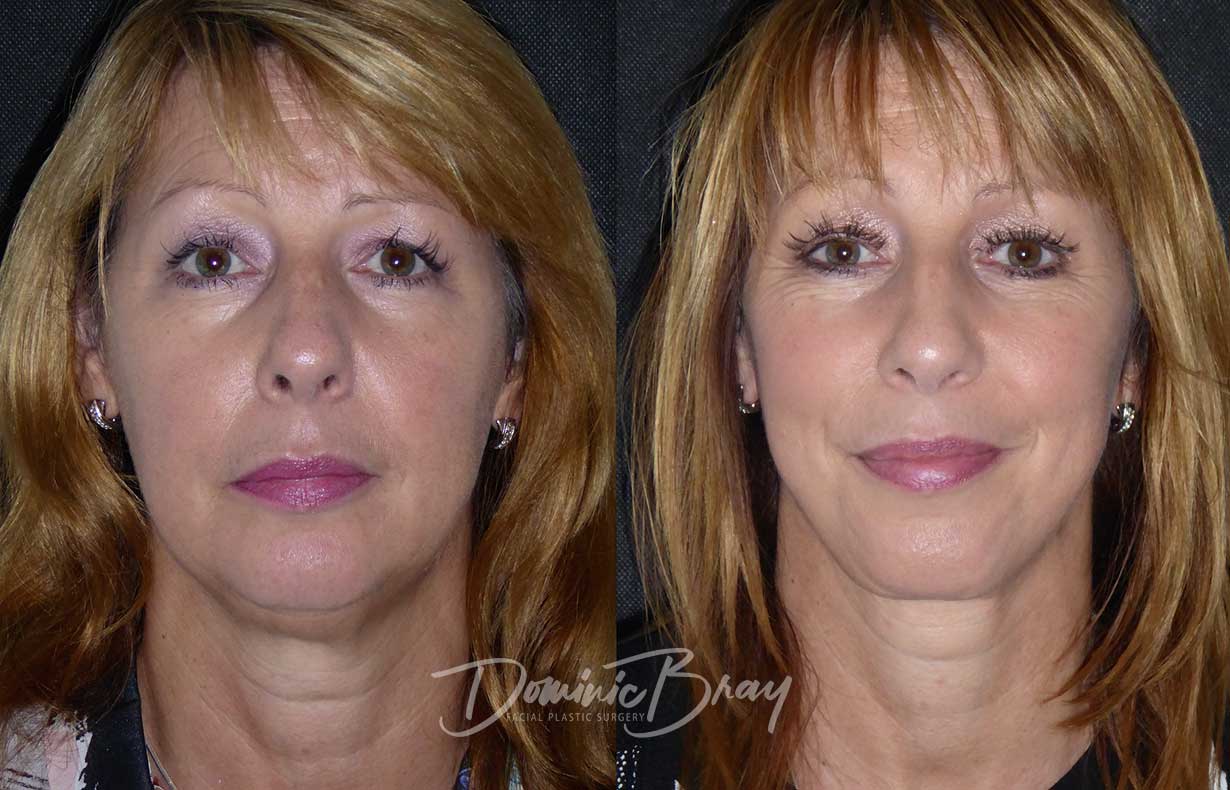 Six Months


After Surgery

Deborah is back a little later than usual at nearly 6 months out. Beautifully healed now and looking gorgeous.

Fresh faced and with lovely mid facial volume and jawline definition. An added benefit of vertical facelifting is the improvement in undereye hollowing as seen on Deborah's profile view. A really lovely result.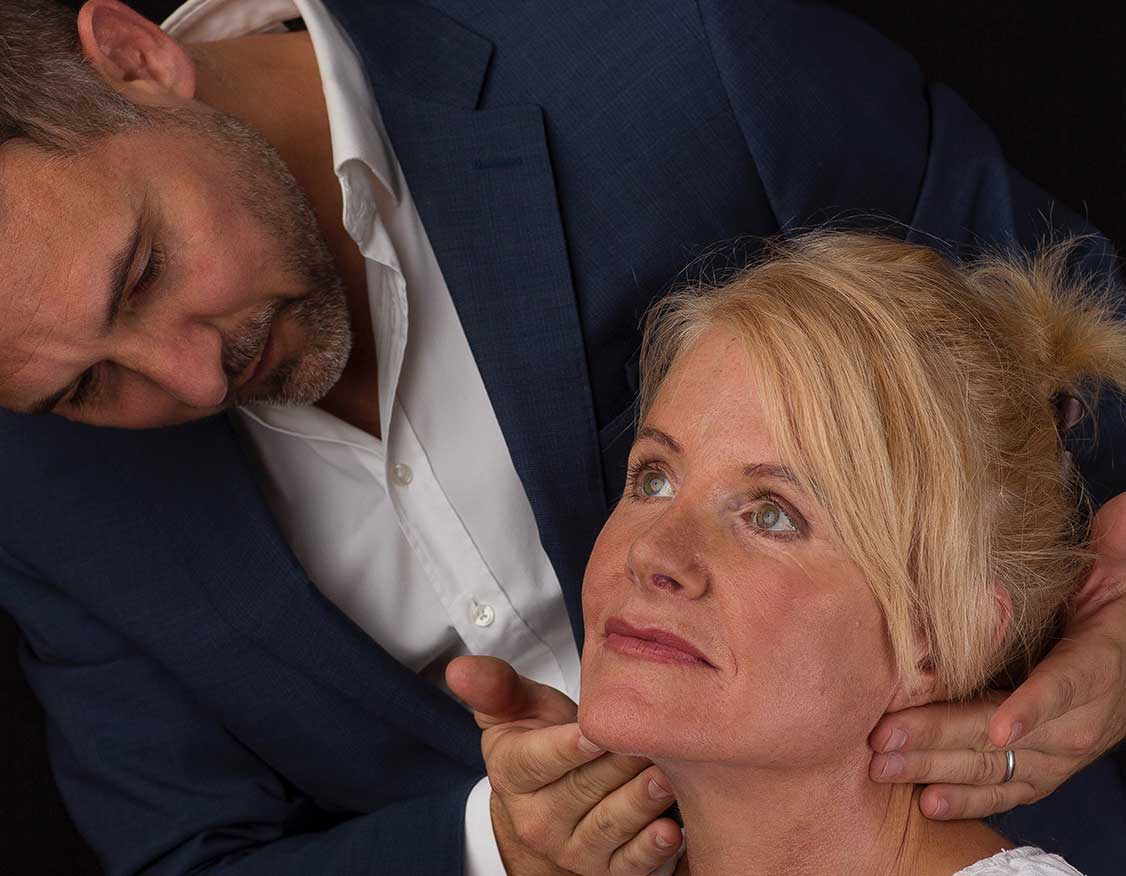 Considering

Facelift Surgery?
The definitive guide to anyone considering facelift and neck lift surgery at our London or Tunbridge Wells locations. Essential research for potential patients.
Read this first