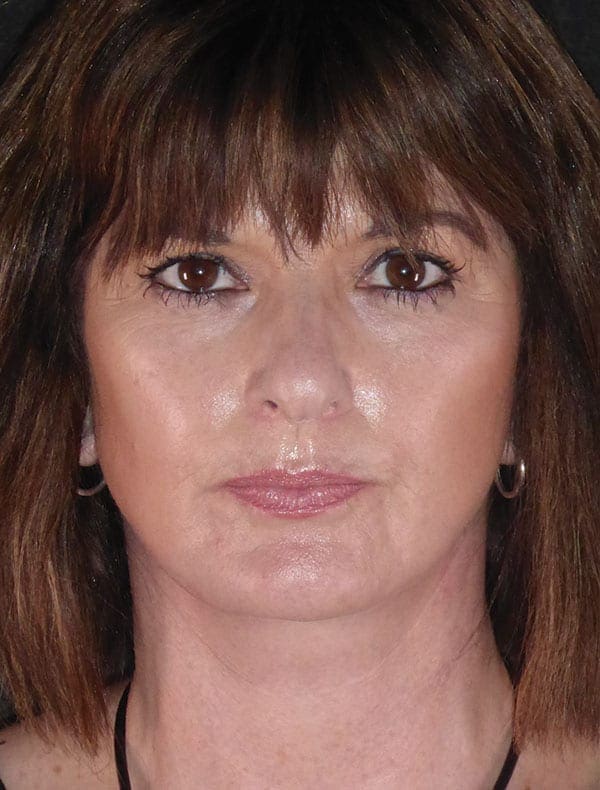 Debbie (52)
Revision Face Neck lift, & platysmaplasty
Debbie reached out for my help having seen how I have helped others in the same situation.
Having undergone mini facelifting a year before, she had a continuous pulling sensation across her jawline, earlobe shape change and migrated thickened scars. Certain movements exacerbated her sensations and I suggested this was due to indwelling barbed stitches. When this was subsequently confirmed on MRI scan, Debbie was motivated to have me help her. We undertook and exploratory revision face and neck lift and platysmaplasty. This is her journey.

One Day


After Surgery

Debbie's issues were all due to tension. Excessive removal of skin previously without adequately addressing the deeper ligaments and tissues had caused most of her concerns.

Intra-operatively the underlying deeper tissues were sagging but the skin was tight. When the deeper tissues were released and lifted it was evident a scar tissue band where her sutures had been was causing the pulling sensation. Following a deep plane lateral facelift and midline platysmaplasty everything sat in a more attractive, intuitive place and her old scarring is removed.
Filter Frontal View 3/4 View Profile View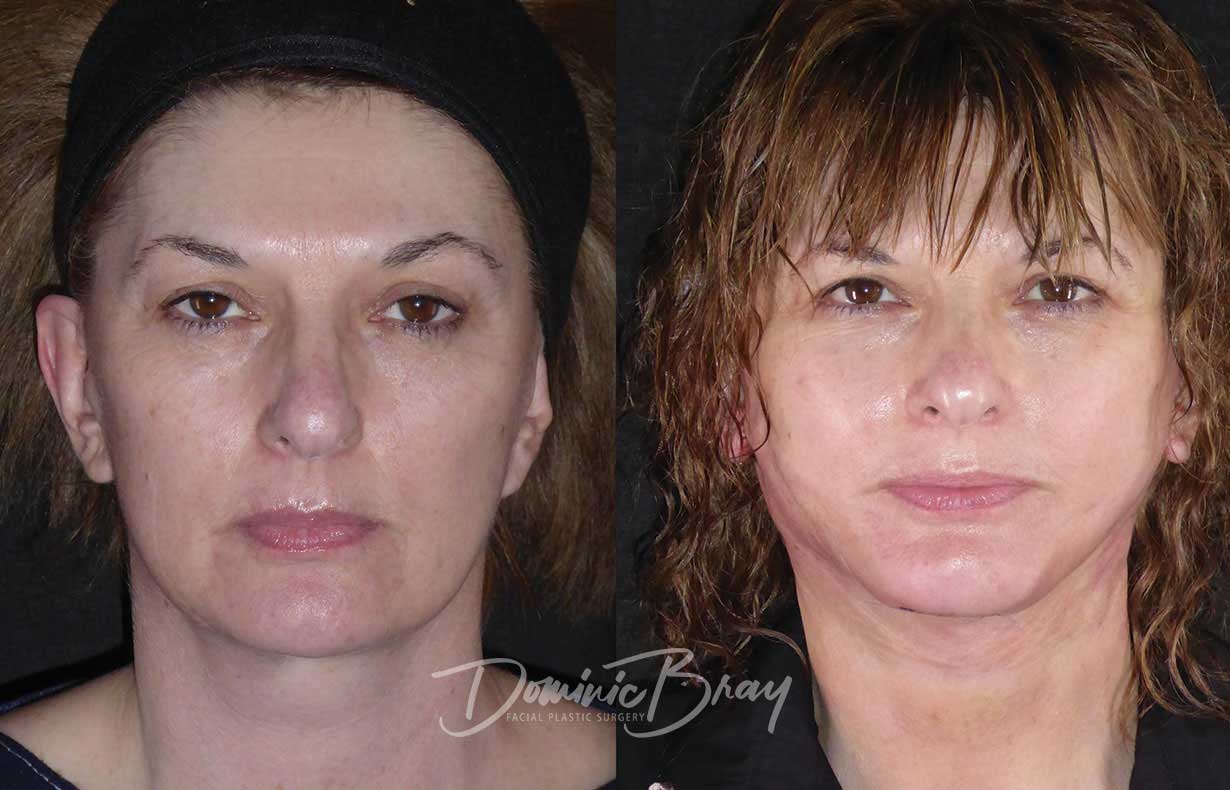 Filter Frontal View 3/4 View Frontal View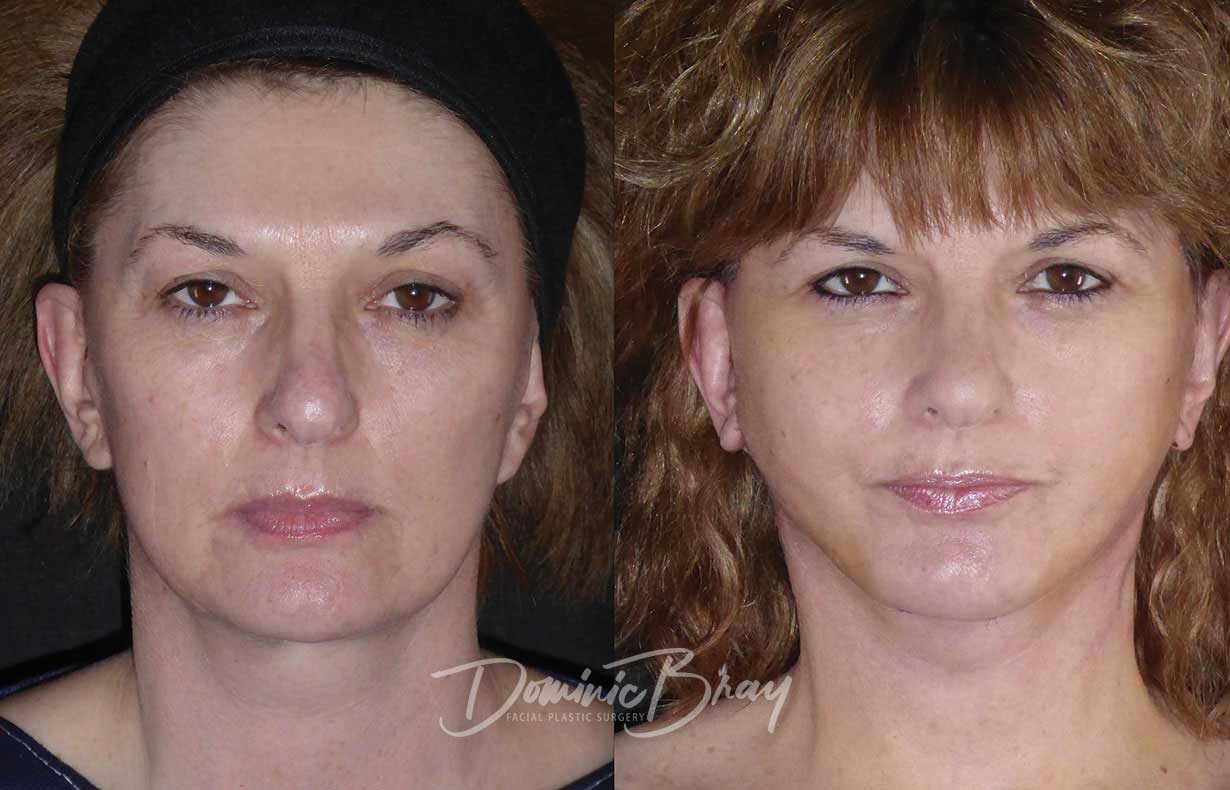 One Week


After Surgery

A week out and Debbie is back for removal of her stitches.

Swollen as expected and looking a little alien, she will look much more like herself in a few days. All is healing well and she is on her way to a lovely result.

Three Weeks


After Surgery

Only a couple of weeks later and Debbie is settling into her new face beautifully.

Incisions are healing well and her earlobe shape is restored. Her pulling sensation is much better although everything is still a little numb. Still about 25% swollen, I expect her to look fantastic at next review in 2 months.

Three Months


After Surgery

Debbie is back and is brilliant. All healed now, she is getting on with her life with renewed confidence and looking beautiful.

Her scars are impossible to see under bright light and her lift is so effective she maintains her neckline even on forced neck flexion. Ear lobe shape is restored and pulling sensation is fixed. What a joy to have been able to help this lovely patient who has been a real pleasure to look after.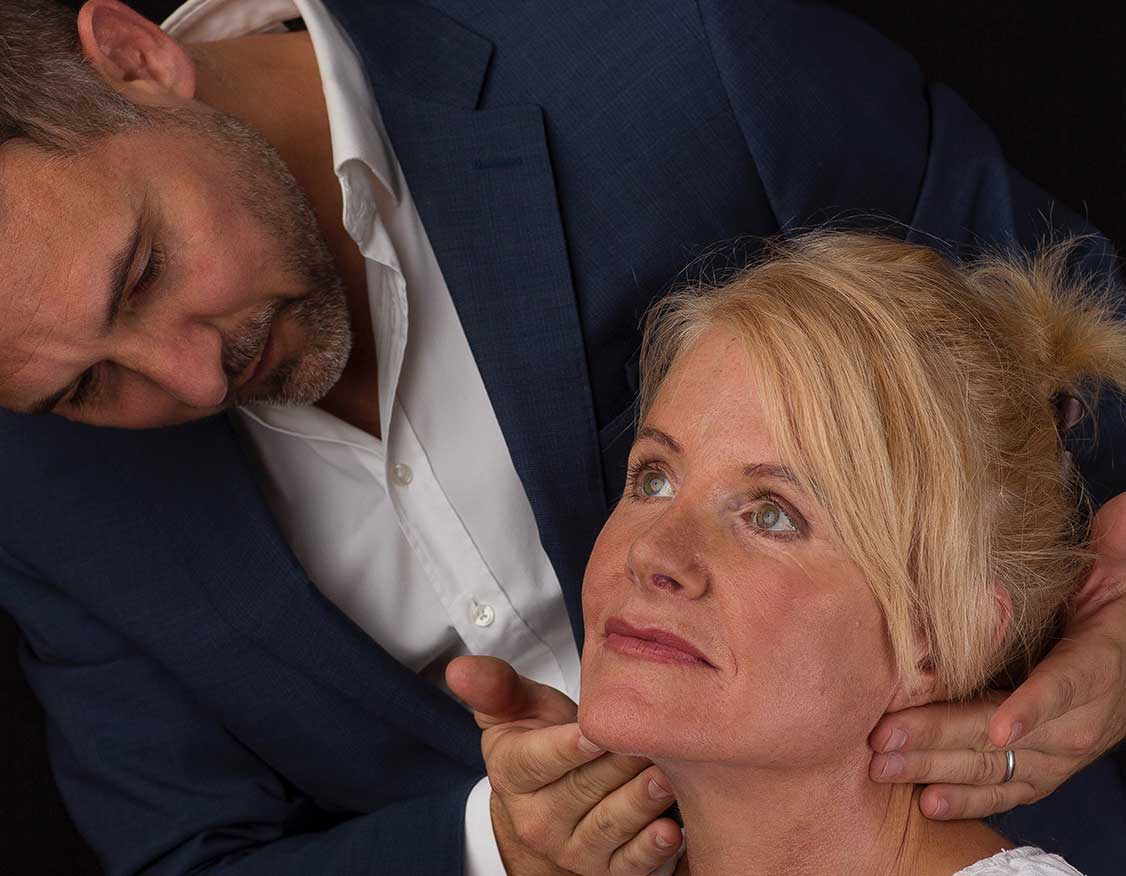 Considering

Facelift Surgery?
The definitive guide to anyone considering facelift and neck lift surgery at our London or Tunbridge Wells locations. Essential research for potential patients.
Read this first