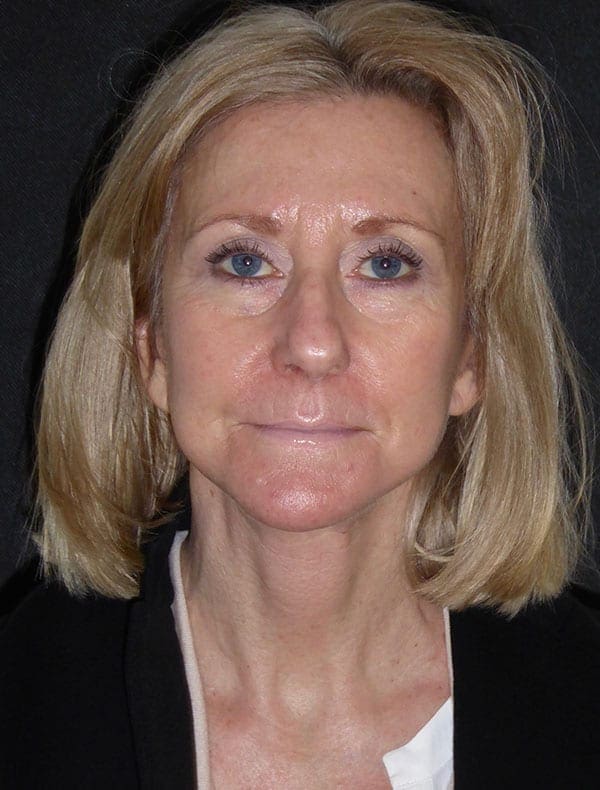 Fiona (59)
FACE NECK LIFT, PLATYSMAPLASTY, LATERAL BROWLIFT, & UPPER BLEPHAROPLASTY
Fiona came to see on recommendation about freshening her appearance. With a naturally pretty, proportionate face, sun damage and facial tissue laxity didn't fit with her active and clean lifestyle.
We undertook a face and neck lift with platysmaplasty and a lateral temporal brow lift and upper blepharoplasty. This is the story of her journey.

One Day


After Surgery

Just a few hours after surgery and a broken nights sleep bandaged with an icepack, Fiona already looks fresher!

Her jowls and neck skin excess have been lifted beautifully. They always look a little over lifted at day one and the alien look will fade as initial swelling settles. The lateral brow lift and upper eyelid surgery is going to beautifully frame her eyes when healed.
Filter Frontal View 3/4 View Profile View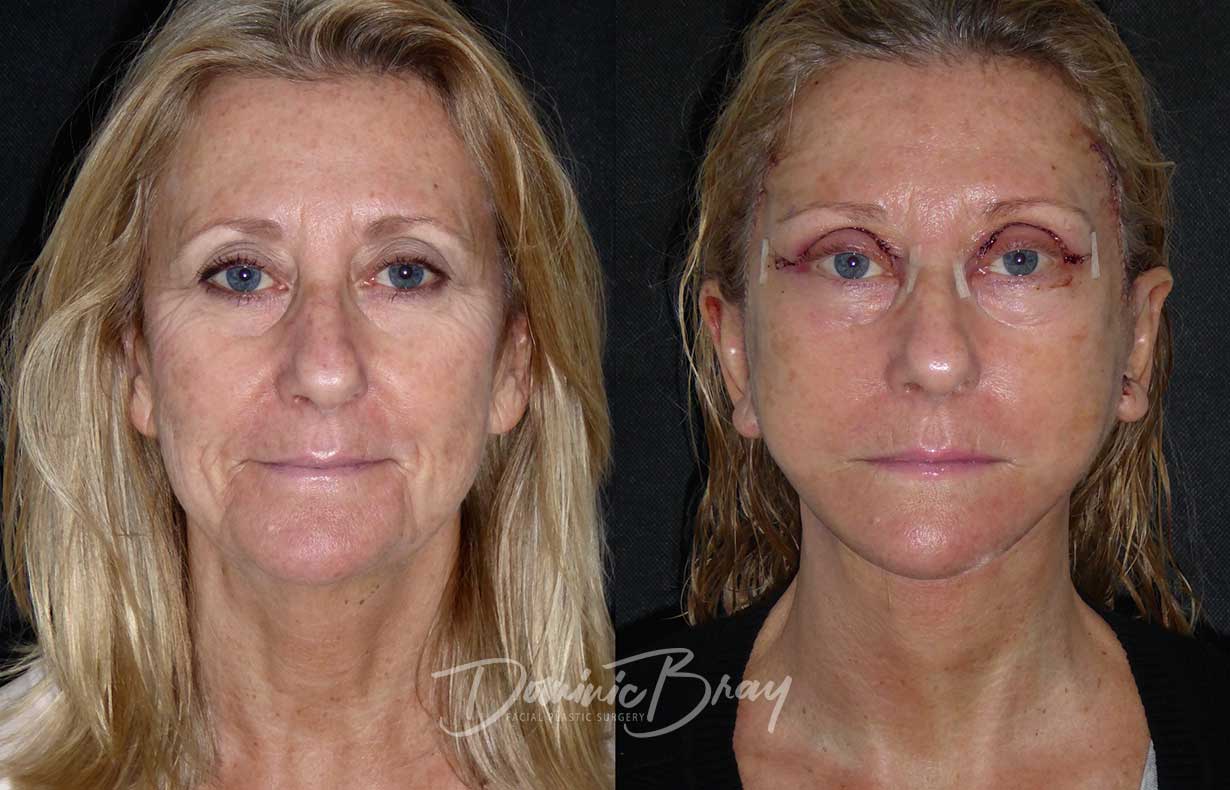 Filter Frontal View 3/4 View Profile View 3D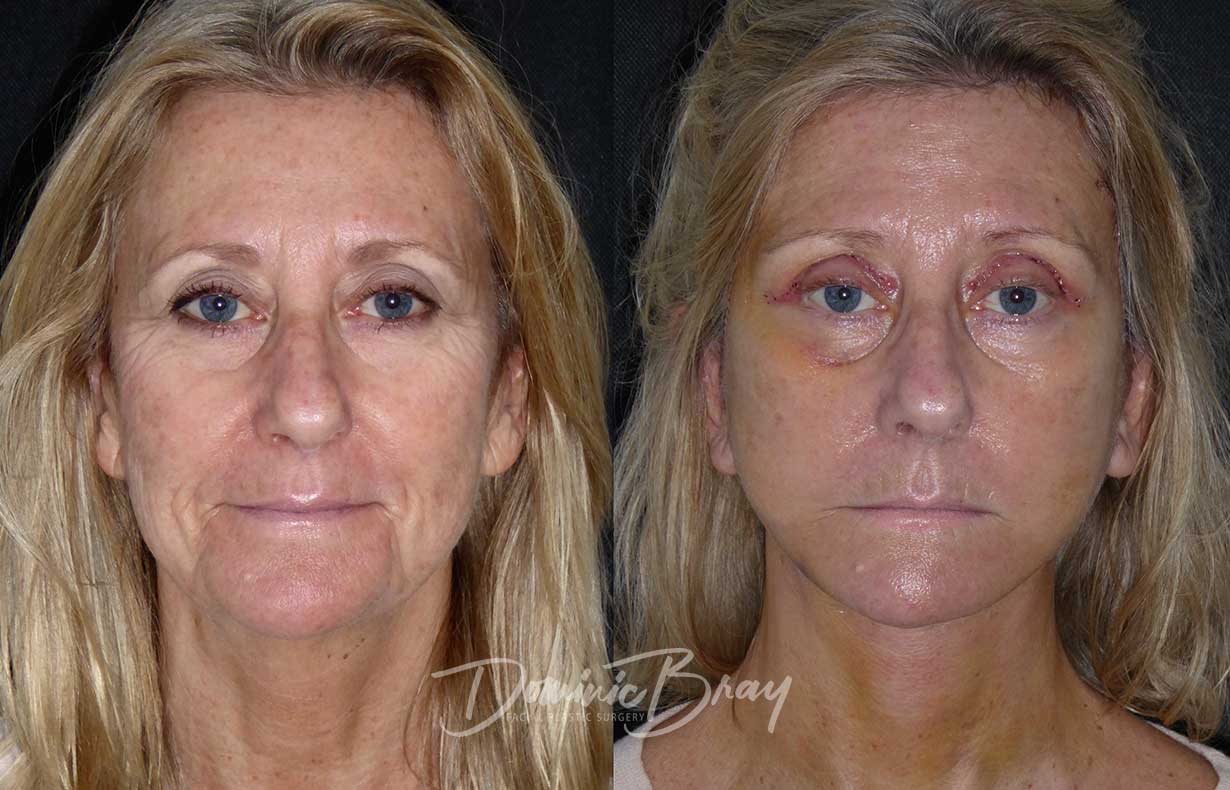 One Week


After Surgery

A week out and Fiona is doing really well. The first week few days can be tough but rest, ice and avoiding mirrors (!) hastens the turning point where the future result can be seen.

Fiona is healing really well. She has a little stitch granuloma of the right upper eyelid corner which will disappear once the stitches are out. Her neck is looking stunning. I think she is en-route to a brilliant result.

Seven Weeks


After Surgery

A little later than usual Fiona is back for review and looking absolutely fantastic! What a beautiful result.

A gently defined jawline takes the place of previously lax jowls, her neck is as tight as possible and her eyes a wide open. The mid face lift component of my lift has improved the support to her lower eyelid too which gives her eyes a much more youthful shape. Note the visible white (scleral show) below her lovely blue irises before which is now lifted. Subtle improvement like this are the difference between good and great facial rejuvenation procedures. Her skin is transforming too with the areas of hyperpigmentation reducing nicely. I will put up a skin analysis when I see her again in a few months. A lovely result for a lovely patient.
Filter Frontal View 3/4 View Profile View Incisions 3D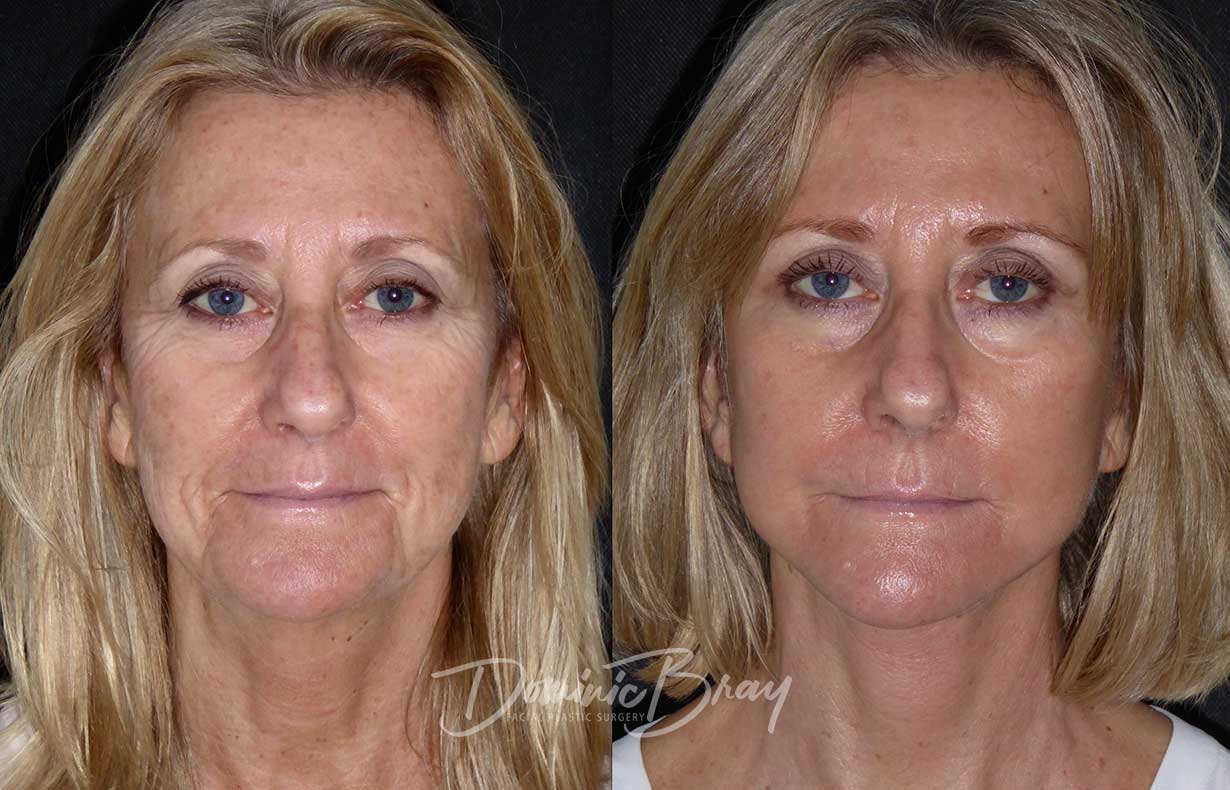 Filter Frontal View 3/4 View Profile View Incisions 3D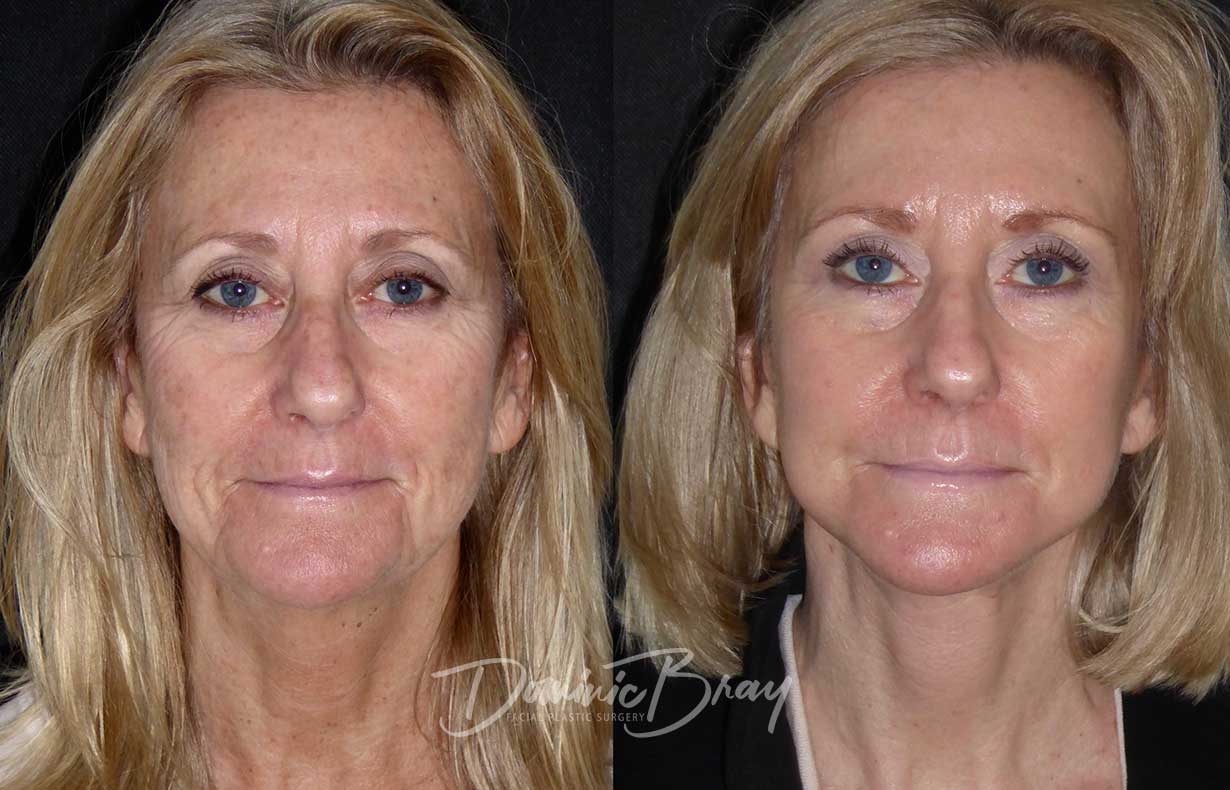 Five Months


After Surgery

Fiona 5 months out looks just fantastic. All healed now and really settled into her new look – her whole energy is rejuvenated.

Beautifully healed throughout she has almost forgotten she had a few procedures – this is when we really know that healing is complete. Really important now to maintain a good skin care program to keep the skin turning over, contractile and healthy. What a really lovely result.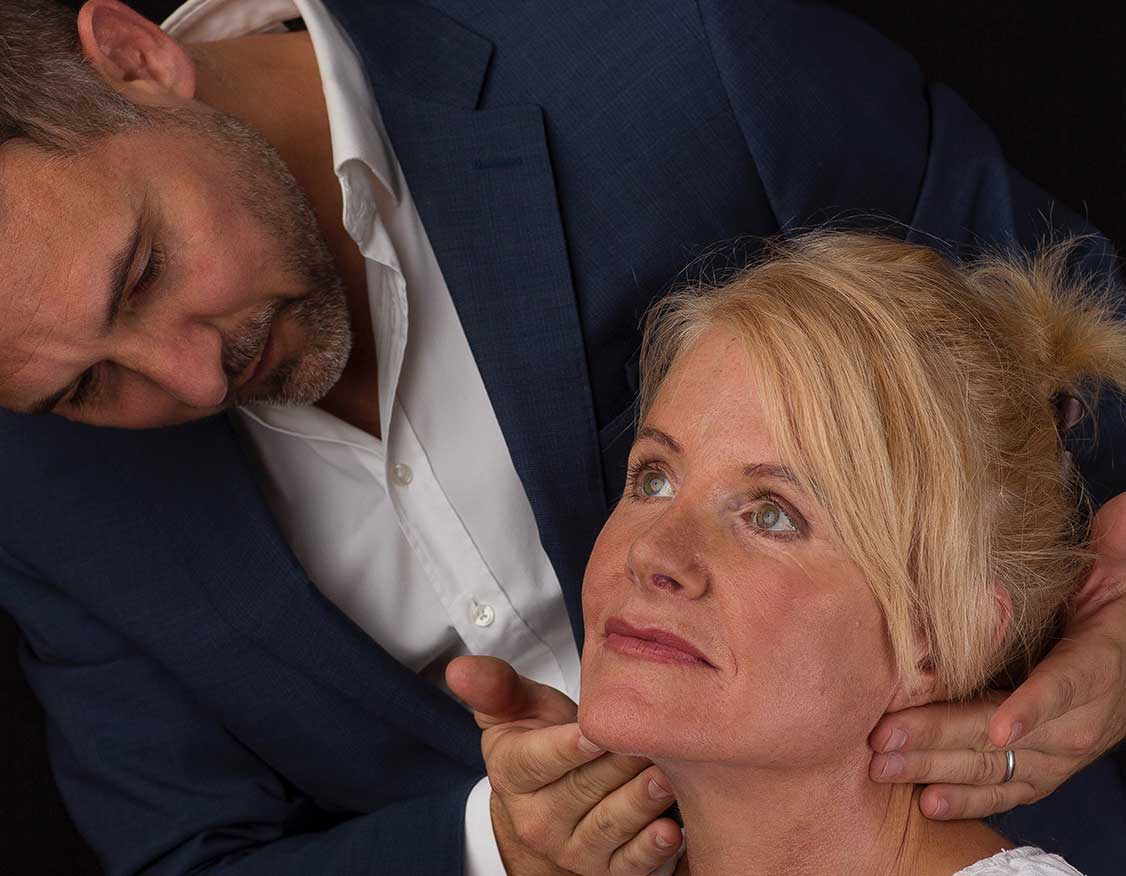 Considering

Facelift Surgery?
The definitive guide to anyone considering facelift and neck lift surgery at our London or Tunbridge Wells locations. Essential research for potential patients.
Read this first