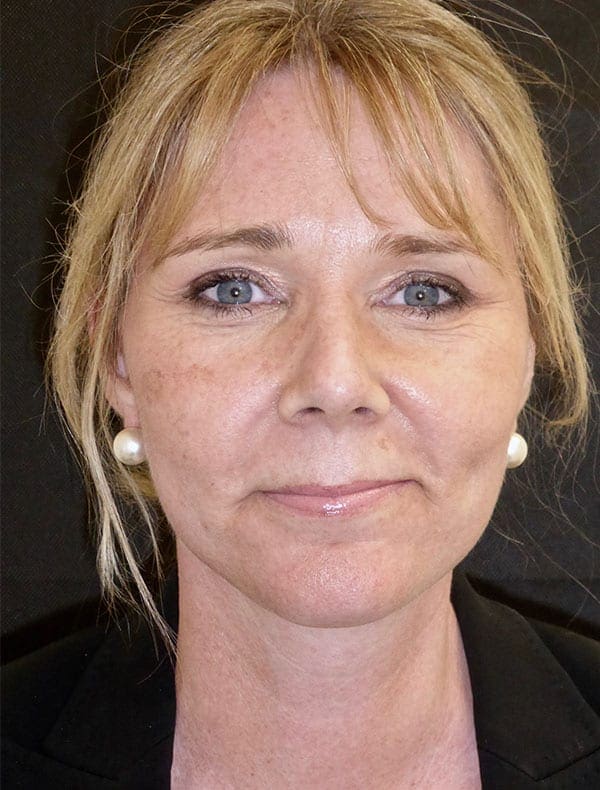 Heidi (42)
FACE NECK LIFT, LATERAL BROWLIFT, & UPPER BLEPHAROPLASTY
Every time somebody walks into my consultation room, I get a little excited. Everyone of my patients has a story behind their search for cosmetic facial surgery, and for me, the opportunity to explore this, get to know some wonderful people and ultimately improve their image and confidence, is the lifeblood that makes me spring out of bed every morning.
Heidi is the perfect example of this. A beautiful woman who, through no fault of her own, had prematurely facially aged through treatment for illness. I won't go into any further detail here, as I have Heidi's permission to document her story in more detail which I will publish shortly, but suffice to say, this is one lady who it has been an honour to have met and treated. I performed a face, neck and brow lift, sub mental liposuction and upper blepharoplasty. Here is the story of her progress.

One Day


After Surgery

It is 15 hours after Heidi's surgery under local anaesthetic. She has done brilliantly. Already her jowls have gone and her neck line and upper eyelids are defined. She is naturally a little swollen and the bruising is coming out on her neck, but for this early stage I am really happy with her progress.

True to character, Heidi has documented her first week in an online diary "so that she can help others considering surgery".

One Week


After Surgery

Heidi is back for removal of her facelift stitches. The eyelid ones were removed at day 5. Her bruising has settled and mostly hidden under her polo neck jumper, the under eye swelling is settling too.

She has a few lumps just under her ears which is normal and expected. These are lymph glands which help the body drain away inflammation fluid. They will soften and settle within a week. Facially she just looks stunning. A beautiful facial structure, sweeping jawline and those blue eyes are just gorgeous.

Four Weeks


After Surgery

3 weeks on and a confident stunning girl walks through the door, Heidi is back, and a celebrity in the waiting room as she is surrounded by patients at various stages of their surgical journey!

Her mid facial volume supports those opened eyes and creates a very pleasing facial shape. No jowls and a elongated neck line takes years off her. Heidi is 42. When I first met her I would have guessed her at late 40's/early 50's. She now looks in her mid to late 30's, but acts younger! next on the agenda is prescription skin care and some injectables. Her scars? Pretty hard to see even with her hair up and my magnified loupes!

Three Months


After Surgery

Heidi came to see me today beaming after being offered a new job. Her jowls and excess neck skin are a thing of the past.

Her facial proportions are much more pleasing and her scars are really nice and flat. Just a faint line now and barely perceptible. She has had very little relaxation following her initial result which means her lift should have great longevity. Wonderful news as she was 'young' for her surgery.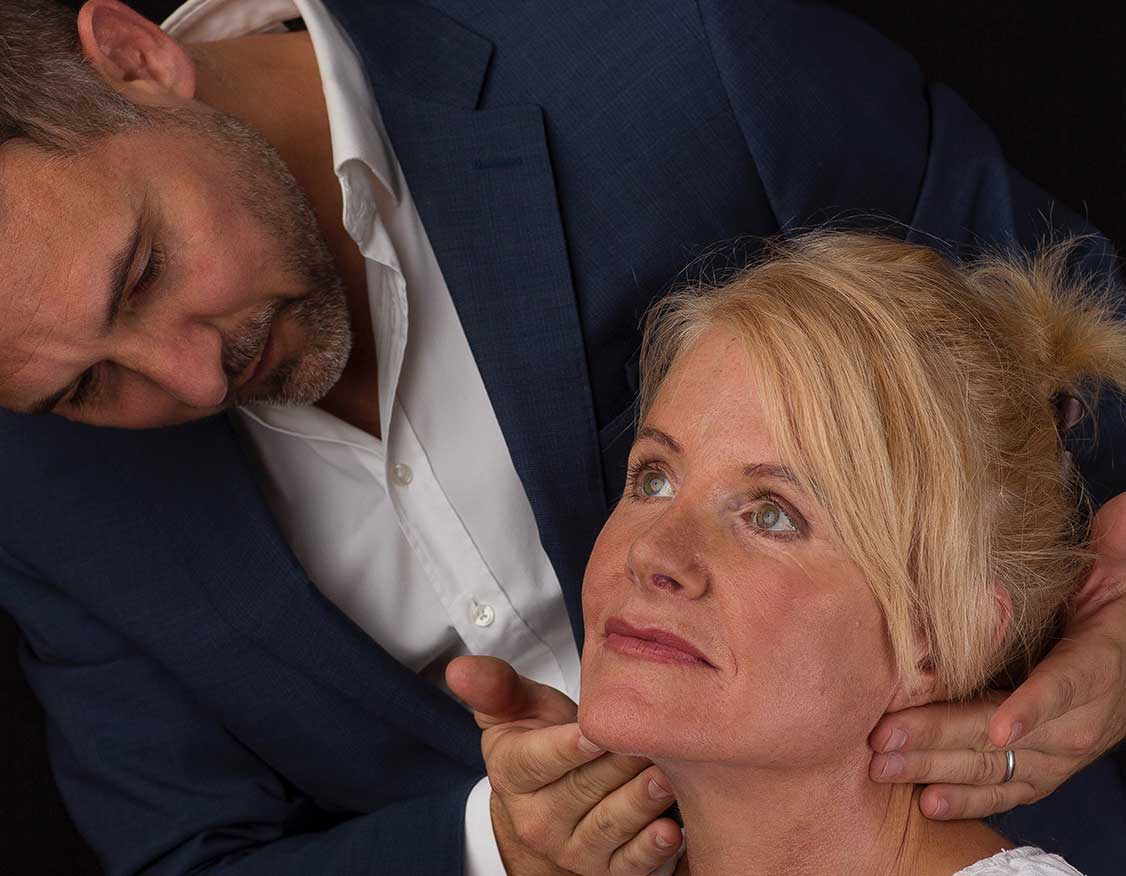 Considering

Facelift Surgery?
The definitive guide to anyone considering facelift and neck lift surgery at our London or Tunbridge Wells locations. Essential research for potential patients.
Read this first