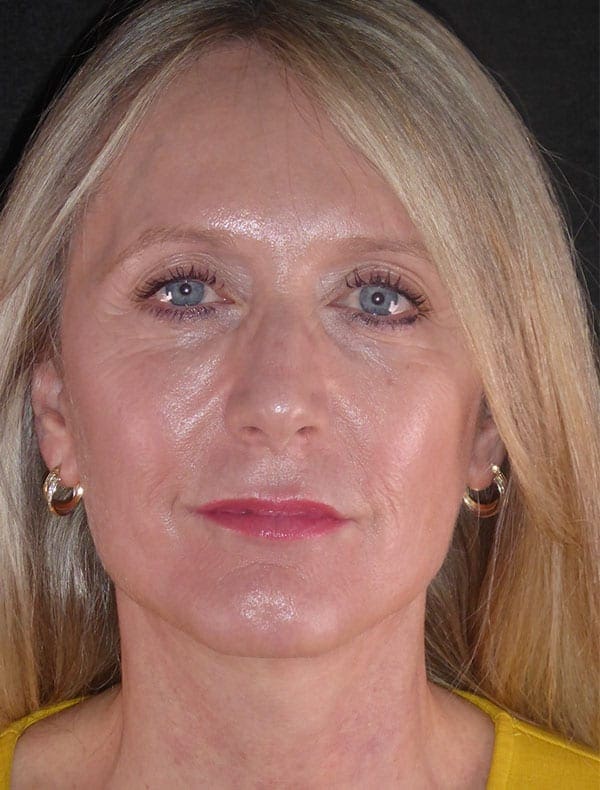 Jane (50)
Face Neck lift, platysmaplasty, & lateral browlift
Jane sought my advice on recommendation of another patient. Time and ageing had caused her naturally great jawline to become ill defined and her neck angle to blunt.
We undertook a face and neck lift, platysmaplasty and lateral temporal browlift – the latter to remove the excess skin created by a vertical vector facelift.

One Day


After Surgery

Jane's surgery was easy yesterday and she is doing really well this morning after a comfortable night at Azara.

Already better defined, she will swell over the next few days before her result materialises. I think it is going to be brilliant.

One Week


After Surgery

A week out and Jane is back.

Healing beautifully she has a couple of bruises from the ligamentous dissection of the jowl. Fading already and with stitches out, she is well on her way now.

Four Weeks


After Surgery

Now a month out from surgery and Jane comes back for scheduled review absolutely radiant.

A really lovely result materialising. Feeling in the skin is starting to return and swelling is almost gone. Now for a program of specialist prescription skin care to remove the areas of sun damage.

Four Months


After Surgery

These photos really show the difference diligent use of skin care can make to one's overall appearance.

Sun spots and fine wrinkle are fading and Jane's skin looks homogenous and is glowing. Her surgery has healed beautifully giving her back her naturally beautiful Jaw and neck lines.

One Year


After Surgery

I saw Jane today in clinic. A year on and she is still glowing.

Such a lovely refreshed result. Her scars have healed beautifully but the hairline scar behind her left ear is a little hypopigmented. This doesn't bother Jane as one has to look closely if not under bright lighting and zoomed photography but could be resurfaced or revised is necessary. It certainly doesn't detract from a beautiful result.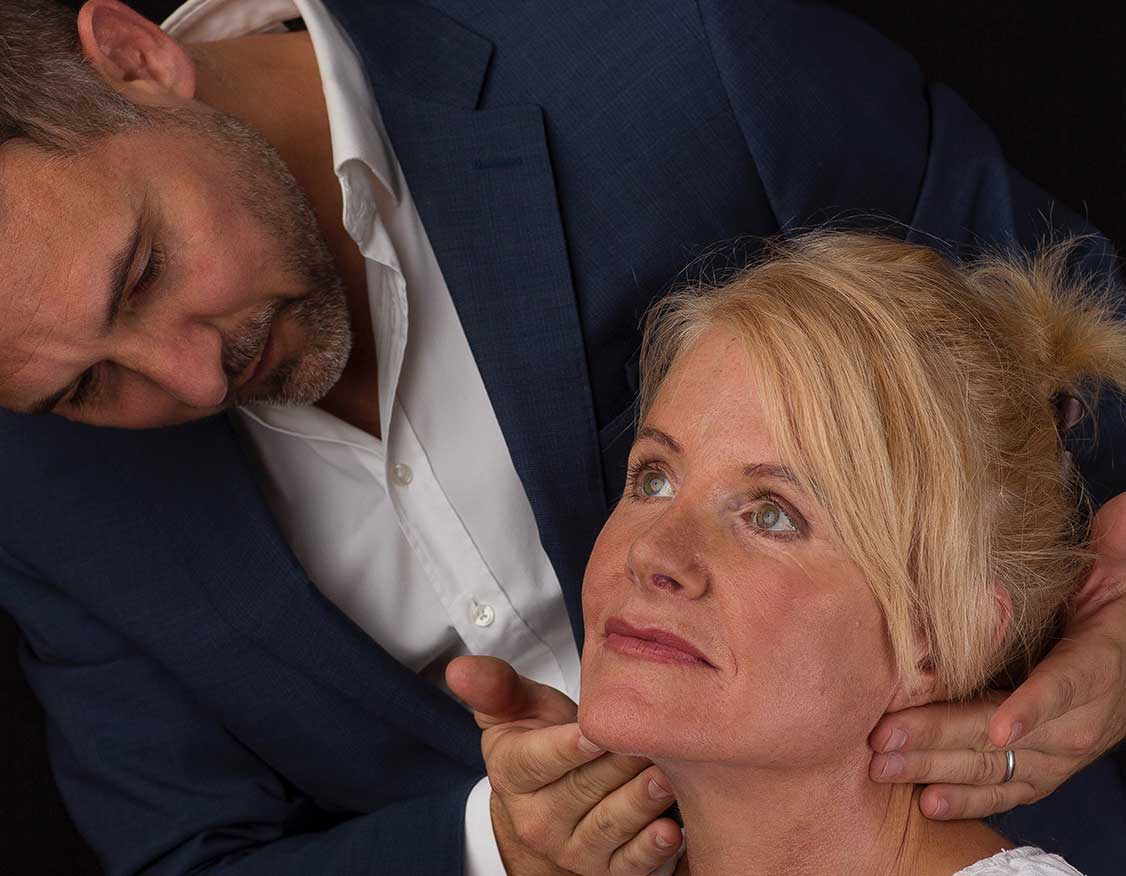 Considering

Facelift Surgery?
The definitive guide to anyone considering facelift and neck lift surgery at our London or Tunbridge Wells locations. Essential research for potential patients.
Read this first