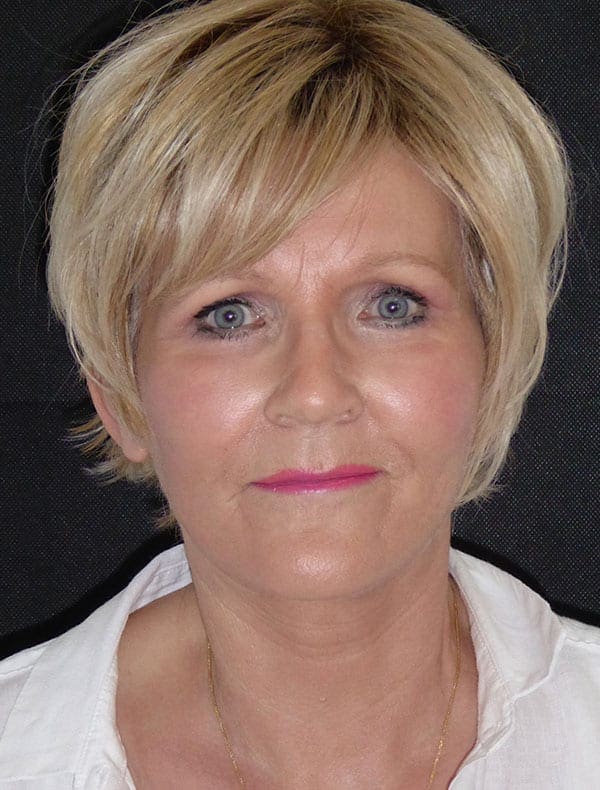 Karen (60)
FACE NECK LIFT, LATERAL BROWLIFT, UPPER & LOWER BLEPHAROPLASTY, & CO2 LASER
After 20 years of caring for children with special needs, Karen wanted to do something for herself. Despite having the best skin I have ever seen on a 60 year old face (a strict diet and abstinence!) Karen, felt her eyes looked tired and wanted to improve her jowls.
She underwent a face and neck lift, lateral temporal brow lift, upper and lower blepharoplasty and CO2 laser resurfacing to her lower lid skin and around the mouth. All whilst talking to me, here is her story.

One Day


After Surgery

Karen has the most beautiful natural facial bone structure. This made my job really very easy.

The morning after her surgery, despite swelling and redness from the laser, we can already see her renewed facial shape and open eyes. The laser will crust, scab and peel over the next week or so. I will see her again at 5 days for removal of her eyelid sutures.

Five Days


After Surgery

Karen is looking great. Her healthy diet means for fast healing too.

The layered skin is well on the way to resurfacing but this will take a couple of months for the final result. Her eyes are open and framed and her natural face shape, jaw and neck lines are regained. Looking forward to seeing how Karen progresses, she will have an amazing result!

One Week


After Surgery

Just one week after face and neck lift, platysmaplasty, lateral temporal brow lift and upper and lower eyelid surgery, Karen is back again for removal of her facial stitches. She looks wonderful.

Her beautiful blue eyes are now delicately framed and her mid face is voluminous supported by her natural mid facial bone structure. A little bruising deep in the neck will settle over the next few days.

Seven Weeks


After Surgery

Karen at 7 weeks is almost completely healed. There can't be many grannies out there that look this good! So fresh and so beautiful.

Her eyelid scars are completely imperceptible even with my magnified loupes and her laser resurfaced skin is flawless. Today I injected a little wrinkle reducing injections in her brow and Bex has added a little volume to her lips to define and contour her cupids bow and help with the lipstick bleed lines. Really looking forward to seeing Karen again at 3 months, I love her company.

Six Months


After Surgery

6 months to the day Karen is back for review. She corrected me on the above and told me that she might soon become a great-grandmother! Probably the fresher looking great granny around! She looks brilliant.

Wonderful mid facial volume persists sweeping to a defined jaw and neck line. Eyes are healed without any indication of surgery and her skin is radiant. I am so pleased for her.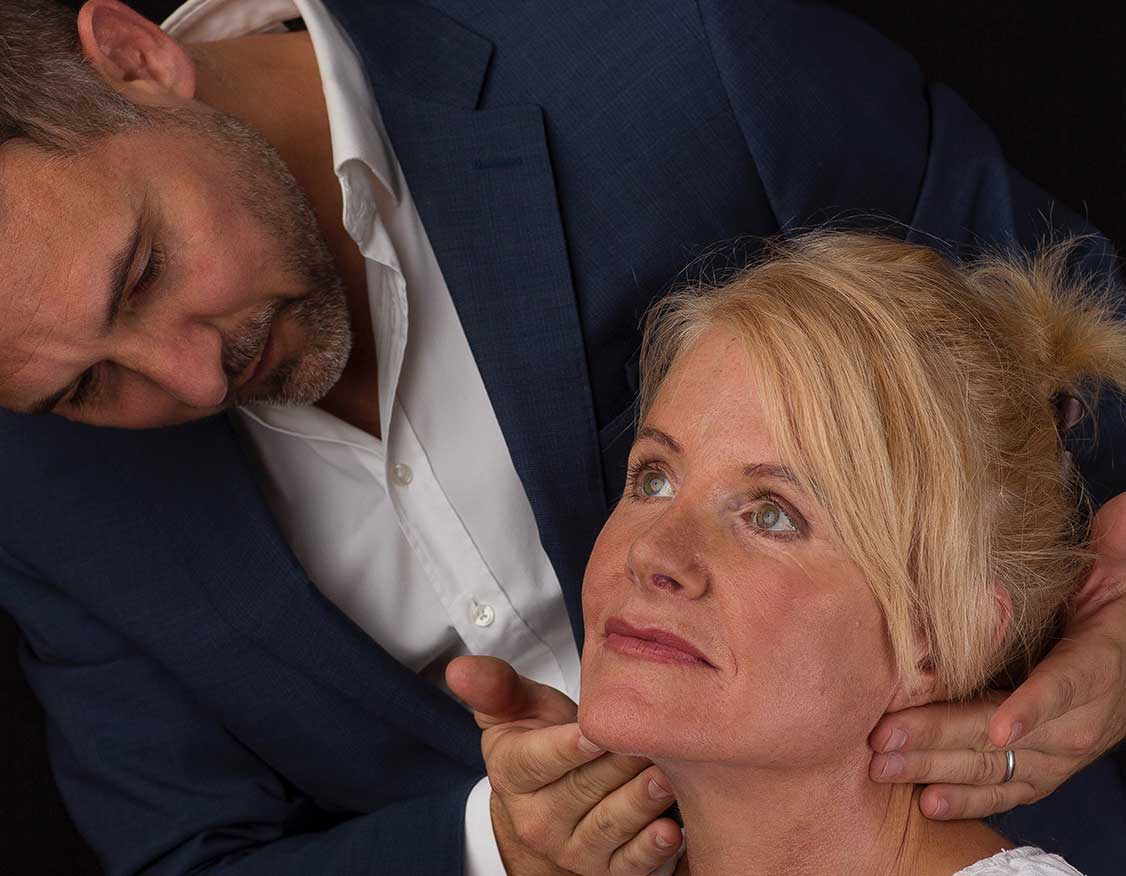 Considering

Facelift Surgery?
The definitive guide to anyone considering facelift and neck lift surgery at our London or Tunbridge Wells locations. Essential research for potential patients.
Read this first