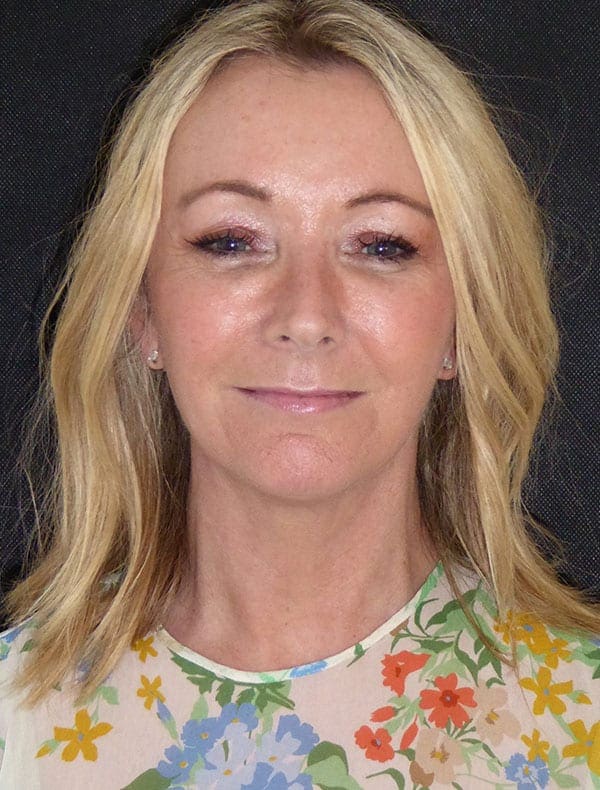 Kim (55)
FACE NECK LIFT, & LATERAL BROWLIFT
Kim is a naturally pretty lady who looks younger than her actual age. She consulted me with her friend Tracy having both found me whilst researching facelift surgeons.
The main area that bothered Kim was her jaw and neck lines and jowls. We undertook a face and neck lift under local anaesthetic.

One Day


After Surgery

Kim's surgery was a breeze. Only a few hours after she already looks refreshed with nice volumisation of her mid face and restoration of her jaw and neck lines.

She will have little bruising in the neck with her dissection but she should progress really well.

One Week


After Surgery

Kim is back for removal of her stitches and looks really great. A little make up on for direct comparison of her before photos and she looks refreshed having her facial volumes restored to a much more youthful position.

Why she bruised more on the left side I have no idea, but this is easily covered with a scarf and will fade over the next couple of days. Her jowls have gone giving way to a lovely jawline and neck chin angle.

One Month


After Surgery

A few weeks later and Kim is healing beautifully. There are no visible signs of surgery as she walks into the clinic looking fantastic.

A beautiful lady, whose face now fits her pretty features. She looks decades younger than her actual age, but more importantly she looks visible, attractive and natural. Like herself, just better!

Four Months


After Surgery

Kim continues to look wonderful at 4 months out.

Her face has now softened and all is well healed. Voluminous and vivacious, Kim's face is attractive and balanced.

One Year


After Surgery

Kim is back to see me a year out of surgery and looks brilliant.

Lovely new facial proportions, fresh and rejuvenated. A beautiful result. Kim looks a least a decade younger than her actual age!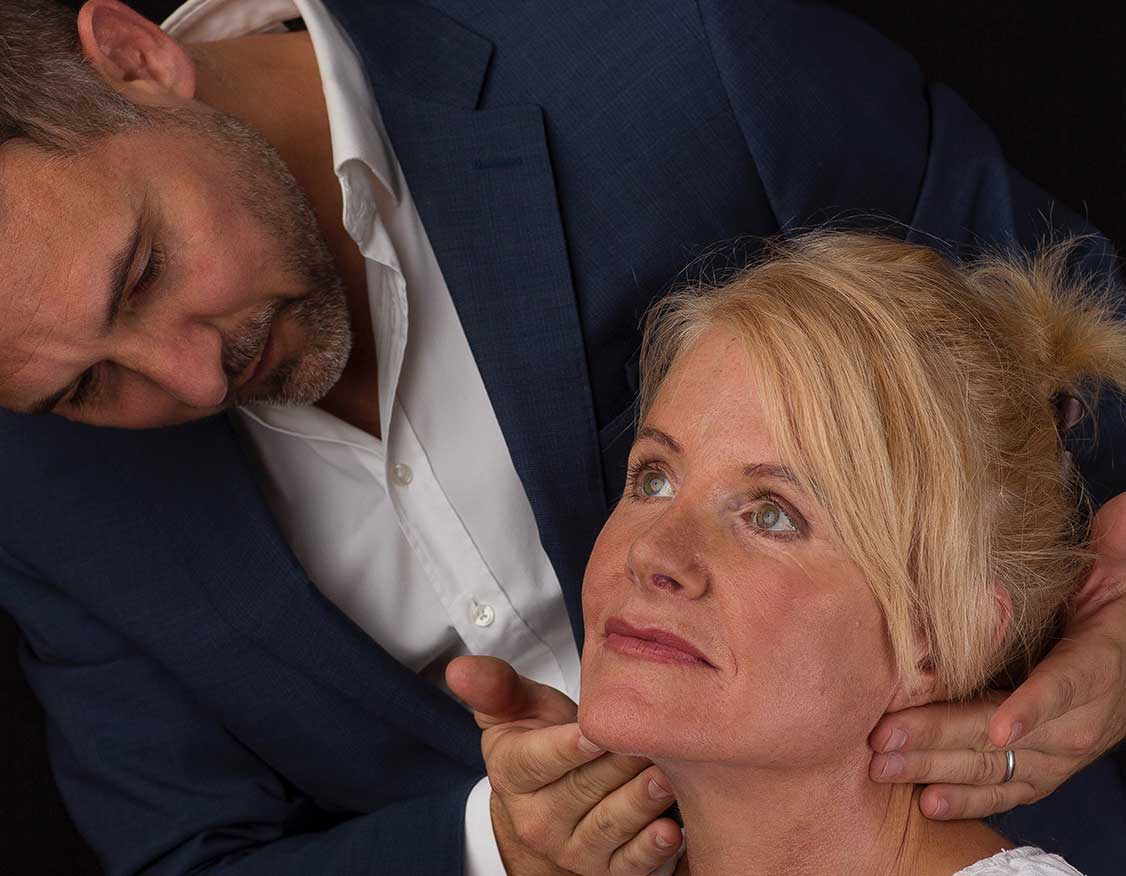 Considering

Facelift Surgery?
The definitive guide to anyone considering facelift and neck lift surgery at our London or Tunbridge Wells locations. Essential research for potential patients.
Read this first