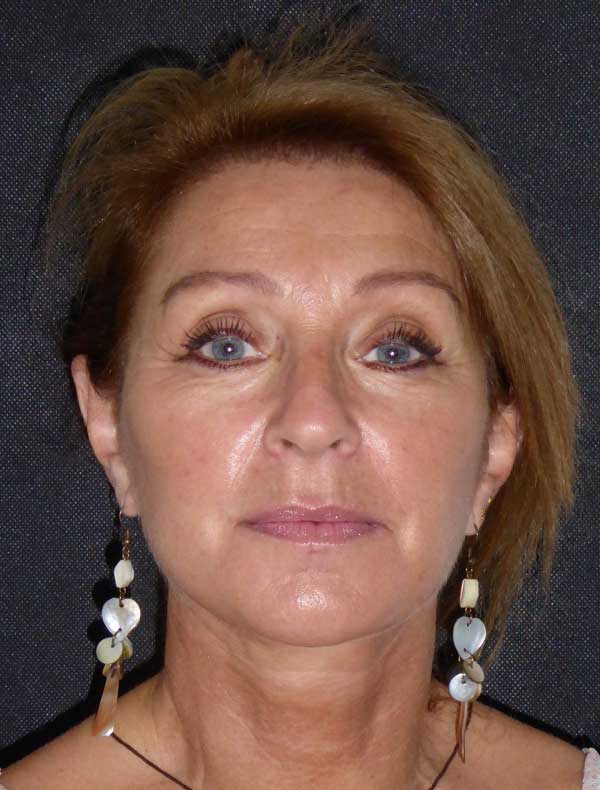 Linda (59)
FACE NECK LIFT, & PLATYSMAPLASTY
Linda is a naturally beautiful, very active and sporty woman who had considered facial rejuvenation for some time before seeking my help to improve her neck and jowls.
To get the best result in her midline neck we undertook a face and neck lift and platysmaplasty.

One Day


After Surgery

Linda's surgery was uncomplicated yesterday, the morning after her facial contours are already better defined and her mid face is volumised. Unusually the bruising in the neck is already coming out but this is where I focussed most of my efforts to create her beautiful neck chin angle. She will swell up over the next few days but already has the makings of a brilliant result.

One Week


After Surgery

That's a big bruise in the neck! I have lasered it today to hasten its disappearance over the next few days.

Amazingly very little bruising in the face which feels enormous to Linda but is looking brilliant. Her swelling should start to go down quickly from now as she heals further defining her already youthful, beautiful facial proportions. Really looking forward to seeing her again in a few weeks.

Four Weeks


After Surgery

2 weeks is a long time in facelift recovery. Linda looks a million dollars today, just stunning!

All bruising has gone and her swelling has reduced significantly. Wonderful facial balance, jaw and neck line contour and lovely youthful mid facial definition. Whilst to the passing eye Linda looks fully recovered, she will still be aware of hard areas in front of the ears and under the chin and numbness, these will improve over the next few weeks. Her scars are beautifully flat and by next review should be almost completely invisible.

Three Months


After Surgery

Here is Linda again at 3 months after surgery. Now beautifully healed and looking fantastic.

Feeling has returned and her scars are pretty much invisible. A lovely jaw and neck line has relaxed into a naturally defined position. A really lovely result.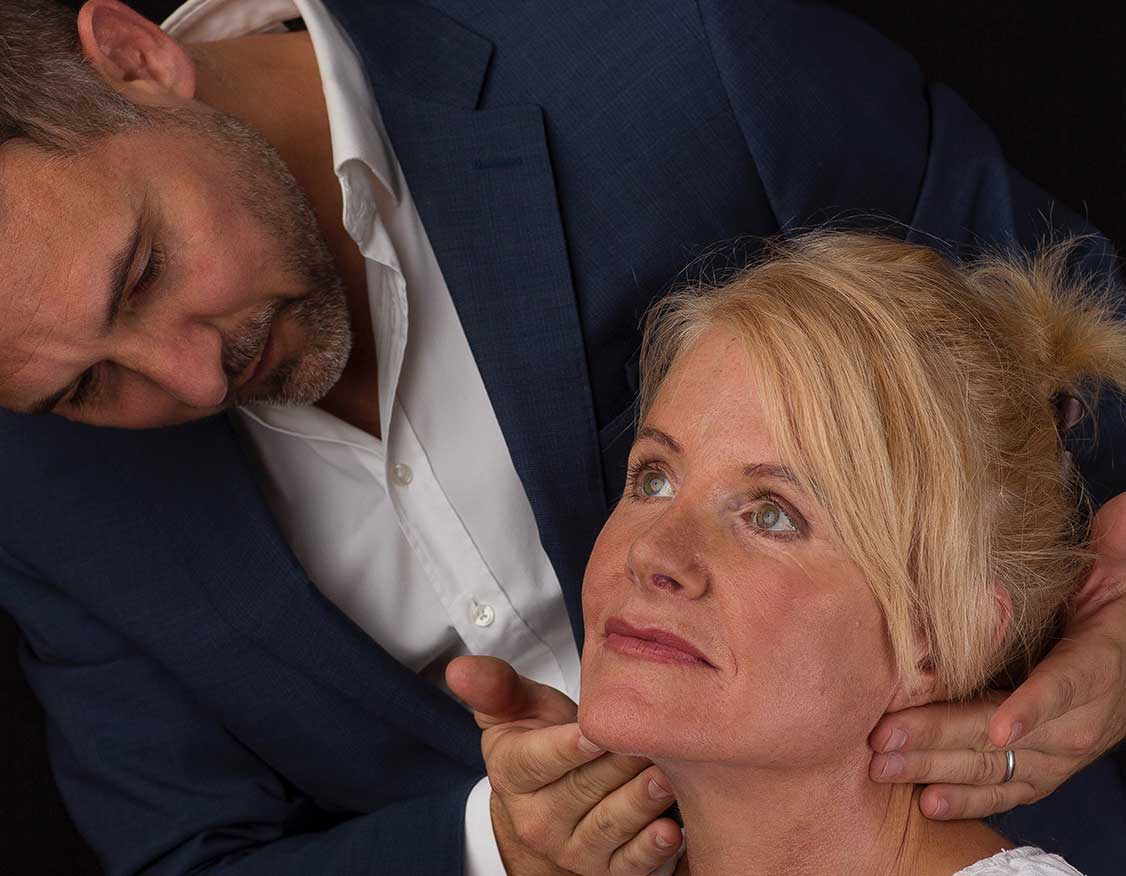 Considering

Facelift Surgery?
The definitive guide to anyone considering facelift and neck lift surgery at our London or Tunbridge Wells locations. Essential research for potential patients.
Read this first