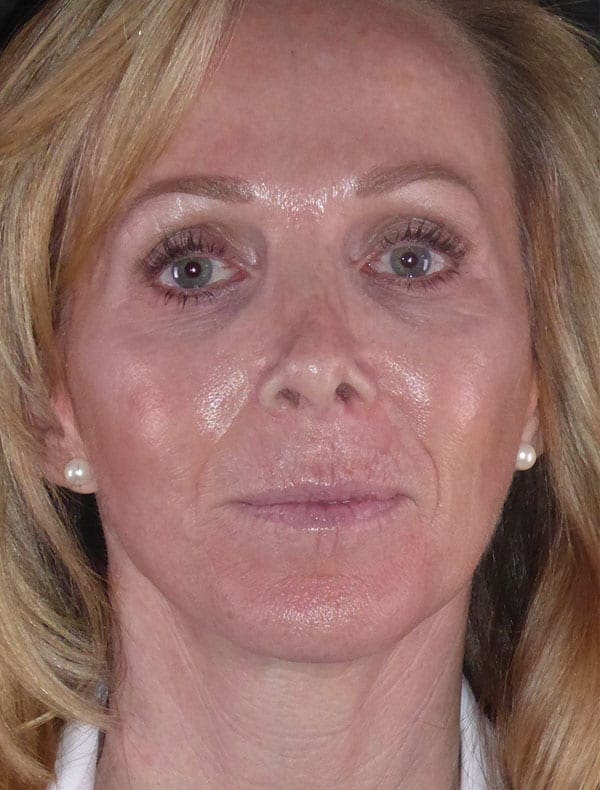 Louise (56)
Face Neck lift
Louise has a busy lifestyle and sought my advice about making her facial appearance reflect that.
Her face had become deflated and descended with time and years of sun exposure. Naturally pretty with good facial structure, a simple face and neck lift with secondary plan to revolumise with fillers was scheduled. This is her journey.

One Day


After Surgery

The morning after facelift and Louise is doing really well.

I am really happy with the shape achieved. Louise was bleedy on the table – some patients are! – and had a small collection of blood this morning which I've drained. She will be a bit bruised but she is shaping up for a lovely result.
Filter Frontal View 3/4 View Profile View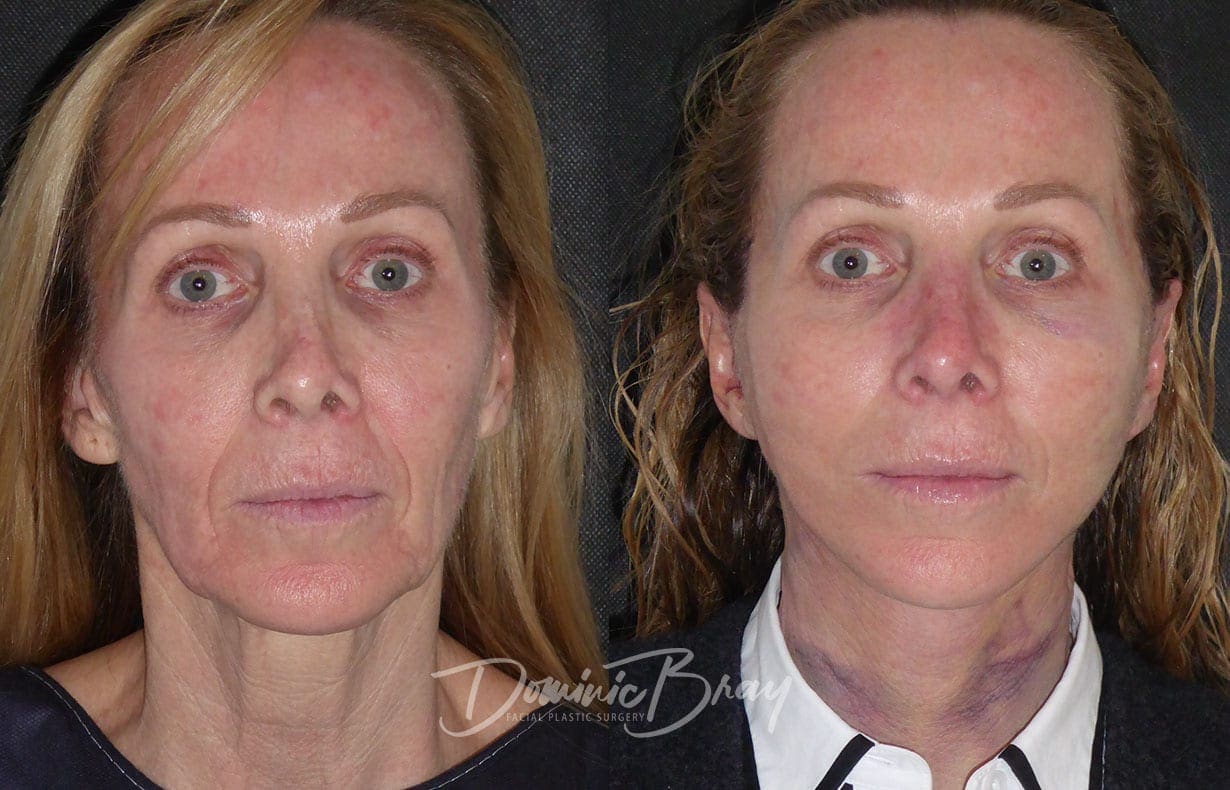 Filter Frontal View 3/4 View Profile View
One Week


After Surgery

A week has passed and Louise is back for review.

Bruising is well and truly out now and will be gone in another week. The mid face elevation has beautifully rejuvenated her lower eyelid complex and her jaw and neck lines are going to be nicely defined.

Four Weeks


After Surgery

Louise is settling down now to a really lovely result.

She is at peak swelling – a stage all patients go through – by this I mean her swelling has reduced to a point that it's presence is a bonus, like having perfectly placed filler! it will reduce further out to 3 months when we will replace it with filler. I am excited for her, she is shaping up for a stunning rejuvenation.

Three Months


After Surgery

Now 3 months out and fully healed, incisions are barely visible and Louise has a beautifully refined face and neck that suits her perfectly.

Rebecca is now going to replace a little volume to balance and soften her appearance.

One Year


After Surgery

A year out of surgery and Louise looks better than ever.

Her skin is glowing, her neck and jawlines remain defined and she looks a brilliant version of herself. She has been a delight to look after and I am grateful she trusted me to take her on this journey.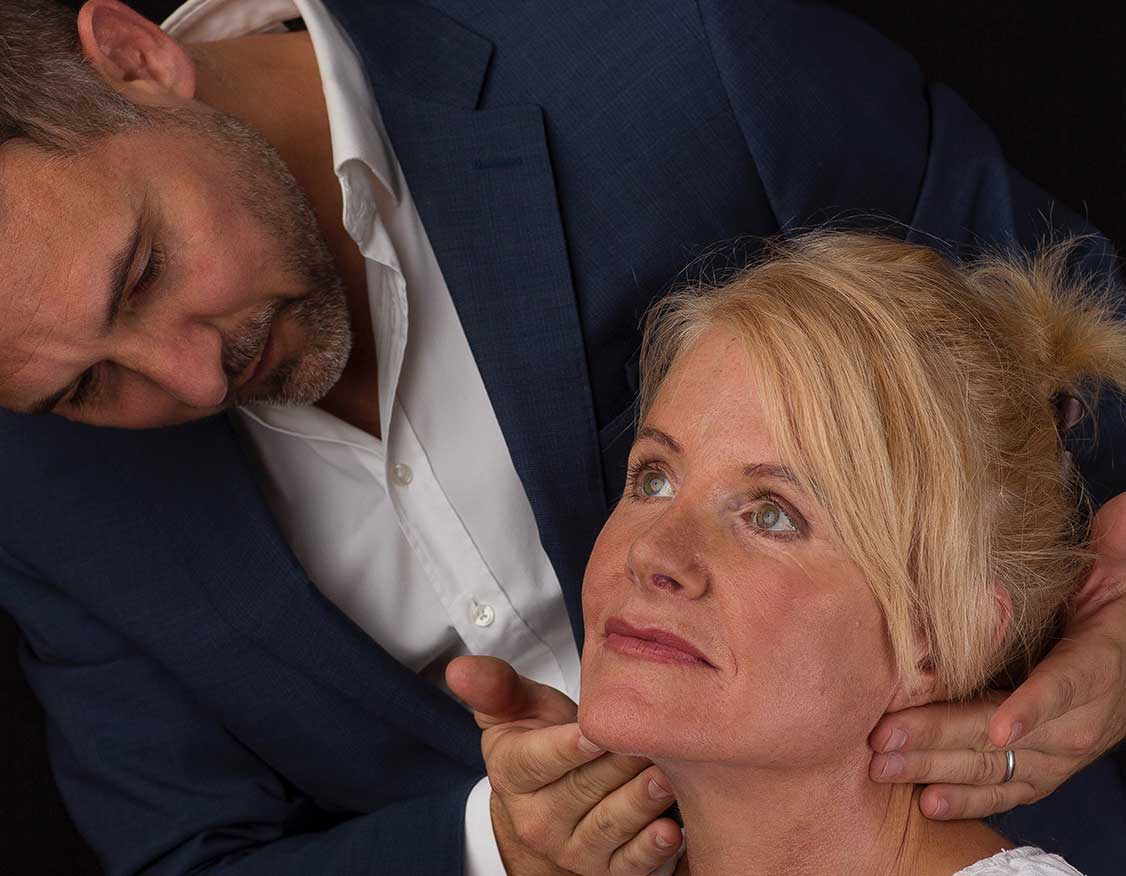 Considering

Facelift Surgery?
The definitive guide to anyone considering facelift and neck lift surgery at our London or Tunbridge Wells locations. Essential research for potential patients.
Read this first