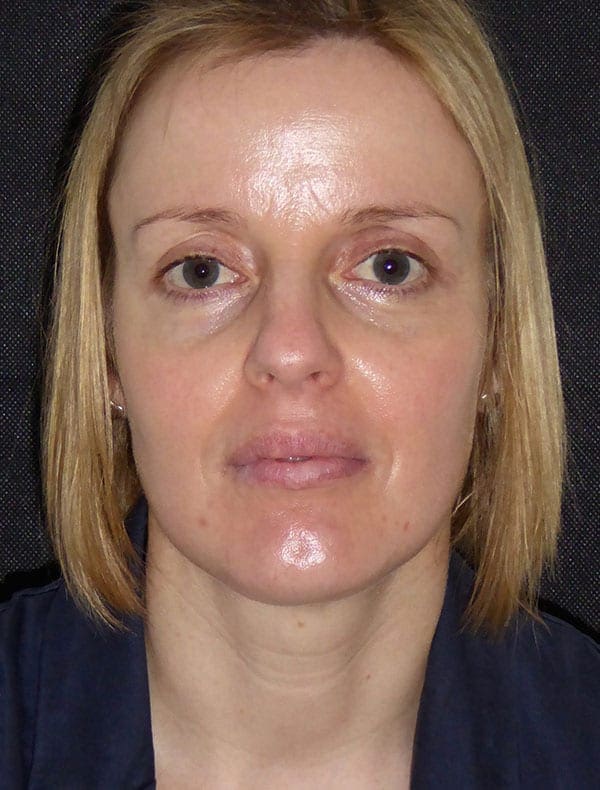 Lynne (34)
LATERAL BROWLIFT, UPPER & LOWER BLEPHAROPLASTY, & LIPOSCULPTURE
Lynne is a new mum who (understandably!) felt tired. She also felt she looked it and asked for my help with freshening her look.
The main areas that would benefit from surgery, we felt were her brow shape, eyelids and underchin fullness. She underwent Lateral temporal brow lift, Upper blepharoplasty, lower lid C02 laser and underchin and jawline liposuction. All entirely under local anaesthetic.

Immediately


After Surgery

These photos are taken minutes after surgery. Lynne's brow has been lifted in its lateral third by small incision in the hairline that can be seen with staples.

I have microliposuctioned her underchin and jawline to redefine her features and performed an upper blepharoplasty and lower eyelid C02 laser. Lynne has been on prescription skincare for pigmentation and a retinol for a few weeks prior to surgery which is already having a great effect.

One Week


After Surgery

Lynne is doing great. Most bruising is now out and settling, a few more days and she will be ready to face the world again.

She already looks fresher and less tired. Looking forward to seeing her result in a couple of months.

Three Months


After Surgery

Lynne is back for review, fully healed and looking stunning.

A completely different girl to the one a initially met a few months ago. She looks revived, defined and really well. Amazing the difference an hour and local anaesthetic can make. She remains a little deficient in volume in her eyelid cheek junction and in her tear troughs so next stage in her makeover is filler injections.

Six Months


After Surgery

Lynne at 6 months looks just fantastic after an injectable session. She is glowing and it is so nice to see her with refound confidence.

Her skin is flawless, neck line defined beautifully and her eyes are literally sparkling. I am so pleased for her. Some people feel that facial cosmetic surgery should be the preserve of the older demographic, but Lynne proves in those with valid concerns and the right expectations, small tweaks can make a big difference!

One Year


After Surgery

I bumped in to Lynne today in clinic as she came for some injectables with Rebecca.

A year out from her surgery she has really settled into her new appearance (and after a hour with Rebecca will look even better!) Lynne is looking absolutely beautiful and the growth in her confidence is heartwarming. Definitely a yummy mummy!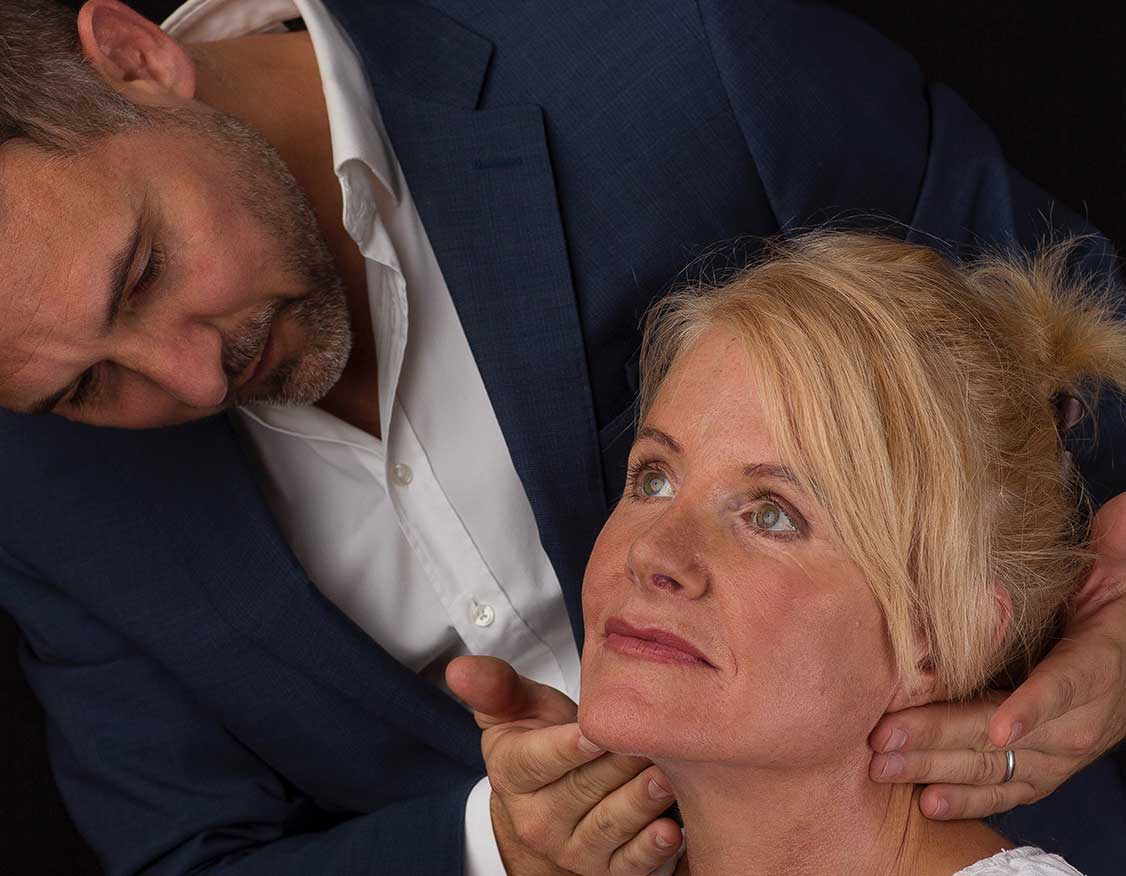 Considering

Facelift Surgery?
The definitive guide to anyone considering facelift and neck lift surgery at our London or Tunbridge Wells locations. Essential research for potential patients.
Read this first