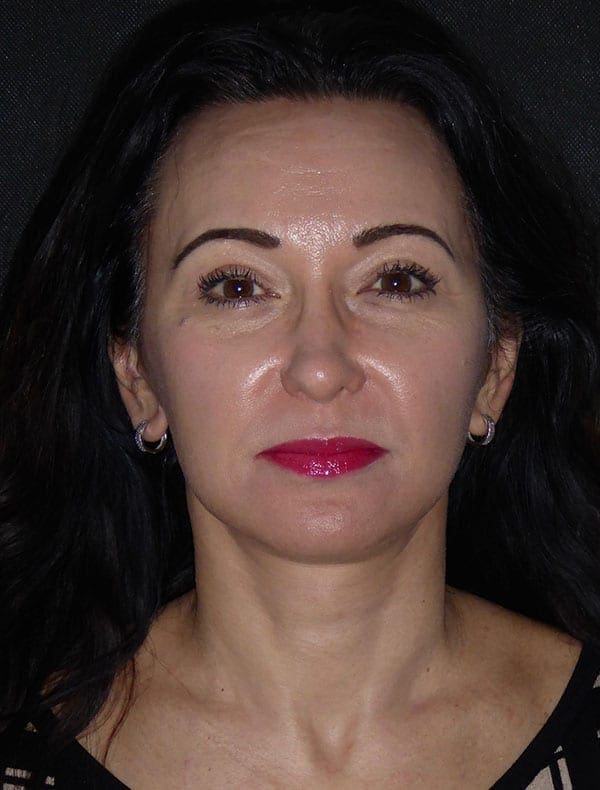 Marina (48)
FACE NECK LIFT, LATERAL BROWLIFT, & UPPER BLEPHAROPLASTY
Marina is a naturally beautiful lady who felt she was beginning to look tired.
Her eyes are a stunning feature and I felt rejuvenating the upper lid and brow would make a huge difference. We also undertook a face and neck lift to revolumise her middle third and reduce her jowl fullness. This is her story.

One Day


After Surgery

Naturally swollen just a few hours after surgery, we can already see the new facial shape that has been achieved.

Marina's eyes are going to be stunning, but first she needs to hibernate for a few days!

One Week


After Surgery

Just a week later and Marina is back so I can remove her face stitches.

Her eyelid stitches were removed at day 5 a couple of days ago and the upper lids are already healing beautifully. A week is a short time in most of our lives but after facial surgery time drags and the face never appears to be getting any less swollen. Marina's swelling will settle in the next week or 2 at most and should relax to an absolutely stunning result.

Four Weeks


After Surgery

At 4 weeks out Marina's swelling has almost completely resolved to leave a wonderful fresher rejuvenation.

The brow sweeps more gently with better upper lid show really framing her eyes. What a beautiful result so far, I look forward to seeing the finished result at 12 weeks.

Three Months


After Surgery

At 3 months out Marina is now fully healed and looks refreshed and beautiful.

The lateral brow and upper eyelids surgery had really opened her upper third and her mid and lower face are proportionate and defined. A really lovely result.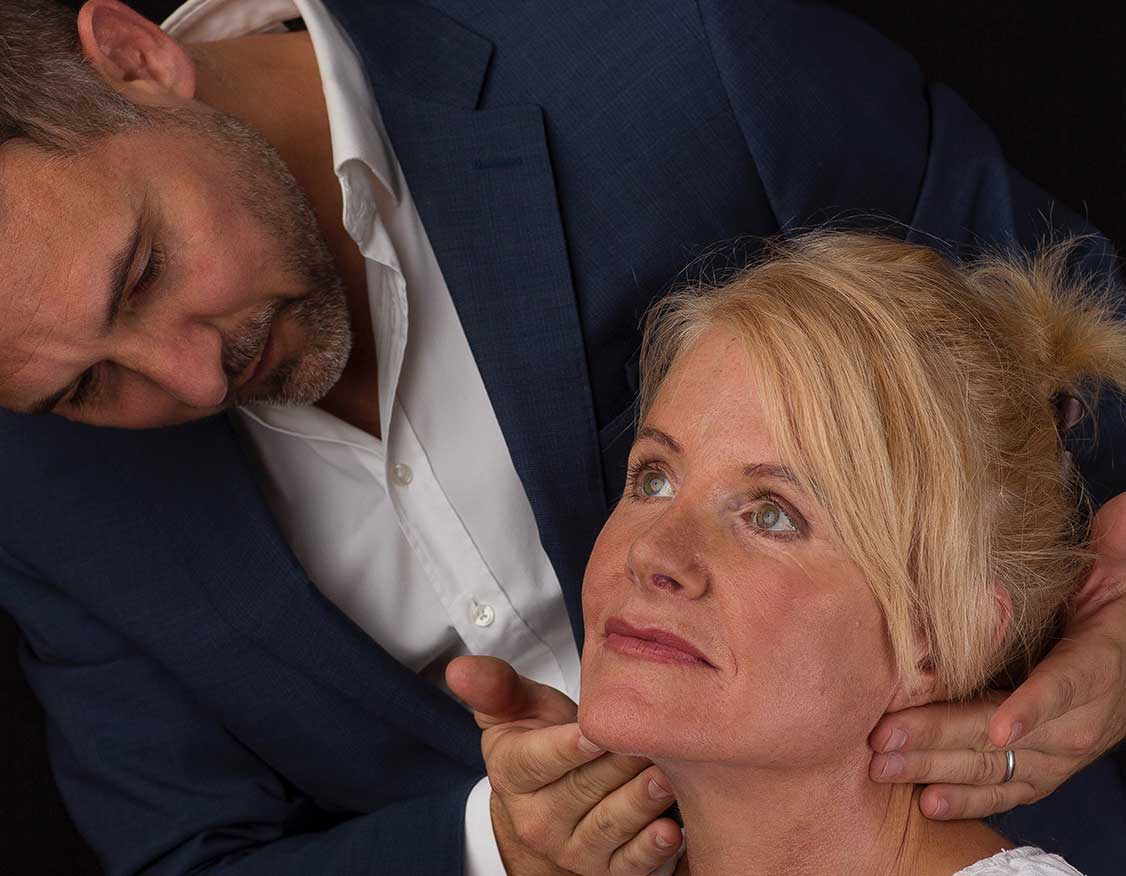 Considering

Facelift Surgery?
The definitive guide to anyone considering facelift and neck lift surgery at our London or Tunbridge Wells locations. Essential research for potential patients.
Read this first