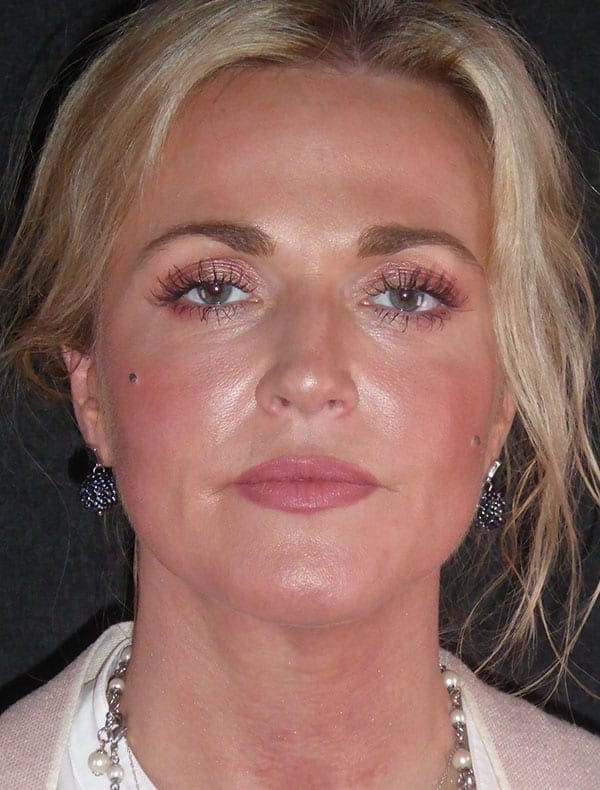 Nadine (45)
Face Neck lift, platysmaplasty, & lateral browlift
Nadine although already young and attractive, after a period of weight fluctuance was referred to me by an aesthetic industry colleague to help her regain her facial shape particularly in the jaw and neck lines.
I perform a lot of facelifts for beautification rather than rejuvenation and I felt I could help Nadine with a face and neck lift, platysmaplasty and lateral temporal browlift. This is her story.

One Day


After Surgery

The morning after and Nadine is doing great.

She had particularly good blood supply to her skin hence the early bruising today. Everything lifted and contoured beautifully yesterday and after a period of healing I think we are going to be delighted with her result.

One Week


After Surgery

A week from Surgery and Nadine is back for stitch removal.

It's been a tough week but as I tell all patients recovery is a marathon not a sprint when comprehensive facelift surgery has been performed. A bit bruised in the neck I am going to laser this to break up the bruise faster. She should be fine to go back to work in another week. Looking forward to catching up with her at 4 weeks.

Four Weeks


After Surgery

Now 4 weeks out and Nadine is back and looking really great.

Her jaw and neck lines are beautiful and whilst I don't think she looks significantly younger she already looks like a more beautiful version of herself. She still has a little swelling that is only noticeable to trained hands and I think her result will refine even more by next review.

Three Months


After Surgery

Wow! What a stunning result. Facelift for beautification really works well in the appropriately selected patient.

Nadine looks refined, slimmer and stunning. The mid face elevation has closed her lower eyelid rounding and her ogee curve is perfect. Incisions are invisible and in person Nadine is confident and visible. I am so delighted for her, she had a goal, stuck to it and has achieved a beautiful transformation.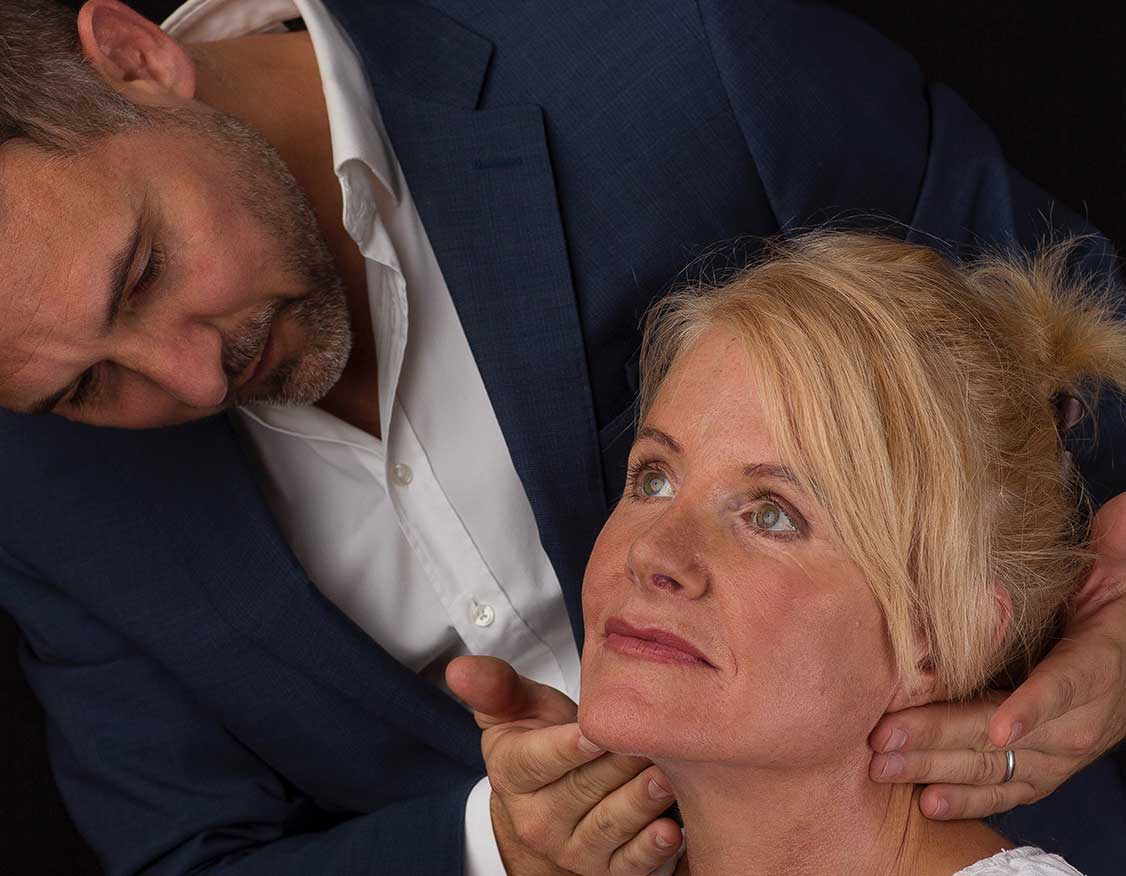 Considering

Facelift Surgery?
The definitive guide to anyone considering facelift and neck lift surgery at our London or Tunbridge Wells locations. Essential research for potential patients.
Read this first