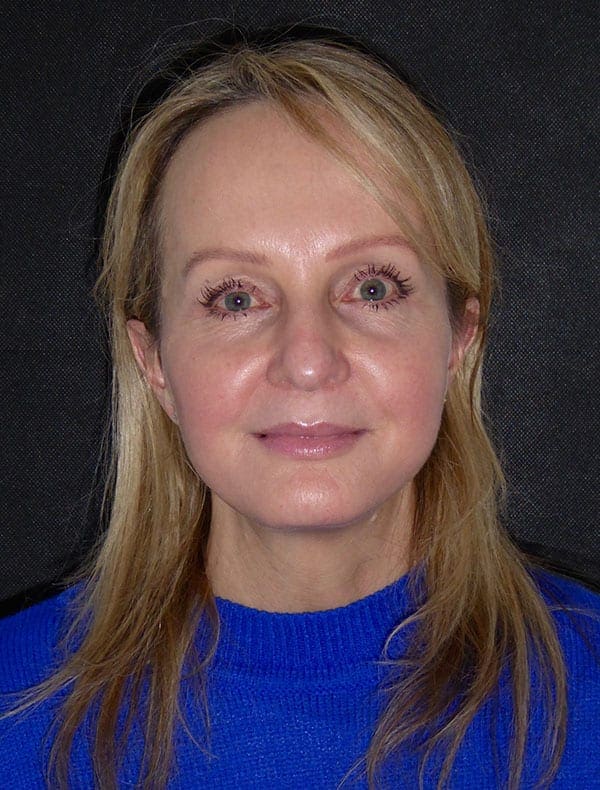 Ruth is a beautiful woman who works in the cosmetic industry.
Having looked after her skin with non surgical treatments for years she was looking for an improvement in her lower facial third and jowls. We undertook an face and neck lift under local anaesthetic and sedation. This is her story.

One Day


After Surgery

Ruth's surgery was super easy. Very quick dissection and impressive muscle tightening created a lot of excess skin which I removed and tailored.

Her new facial contour is already apparent with lovely natural mid facial volumisation as seen on the 3D vectra view below the morning after surgery. A few days of ice packs and rest to go and I look forward to see her at a week.
Filter Frontal View 3/4 View Profile View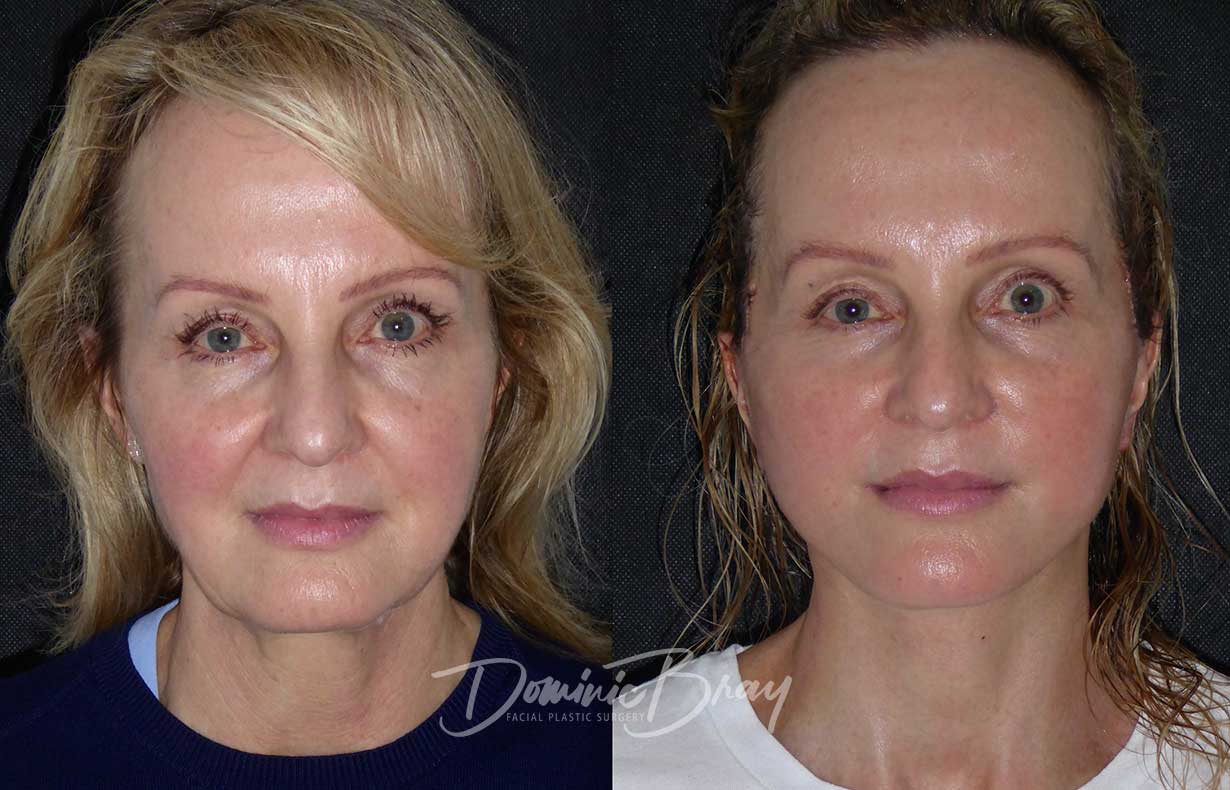 One Week


After Surgery

At just a week out Ruth is back for removal of her stitches and looking absolutely beautiful.

A little bruising down in the neck should disperse over the next few days now it is yellow. Ruth's jowls have been elevated back to the mid face giving her youthful mid facial volume and a sweeping unbroken jawline. It is a privilege operating on any patient but treating industry colleagues is always humbling. I am delighted that Ruth is on her way to a beautiful result.

Six Weeks


After Surgery

6 weeks out and Ruth is back to see me looking just gorgeous.

A beautiful girl naturally she made my job really very easy. A good facelift will also improve the décolleté as the platysma muscle is elevated ironing out the overlying skin crepiness. It has been such a pleasure to look after Ruth and am really delighted with her result.
Filter Frontal View 3/4 View Profile View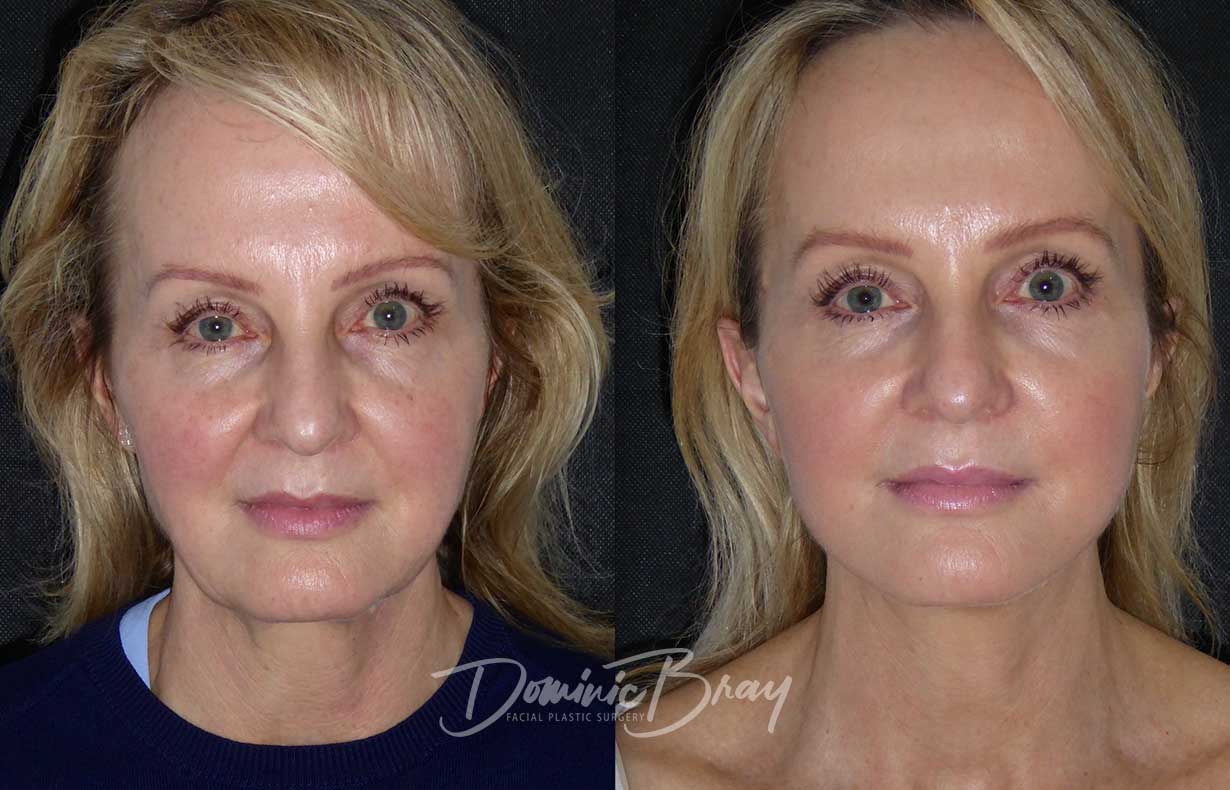 Four Months


After Surgery

Here is Ruth at 4 months. Its always such a pleasure to see her and today she is looking better than ever.

She has really relaxed into a beautiful natural rejuvenation and healed perfectly. I am so delighted for her!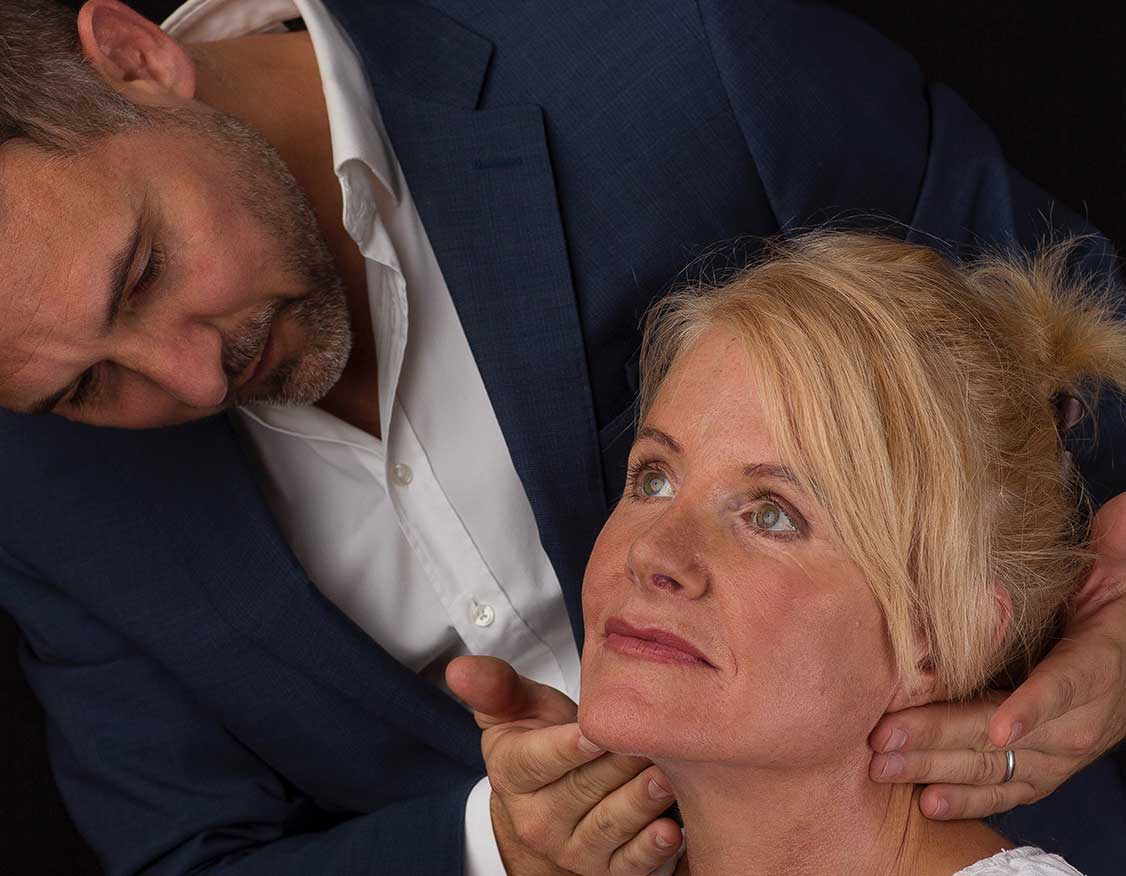 Considering

Facelift Surgery?
The definitive guide to anyone considering facelift and neck lift surgery at our London or Tunbridge Wells locations. Essential research for potential patients.
Read this first