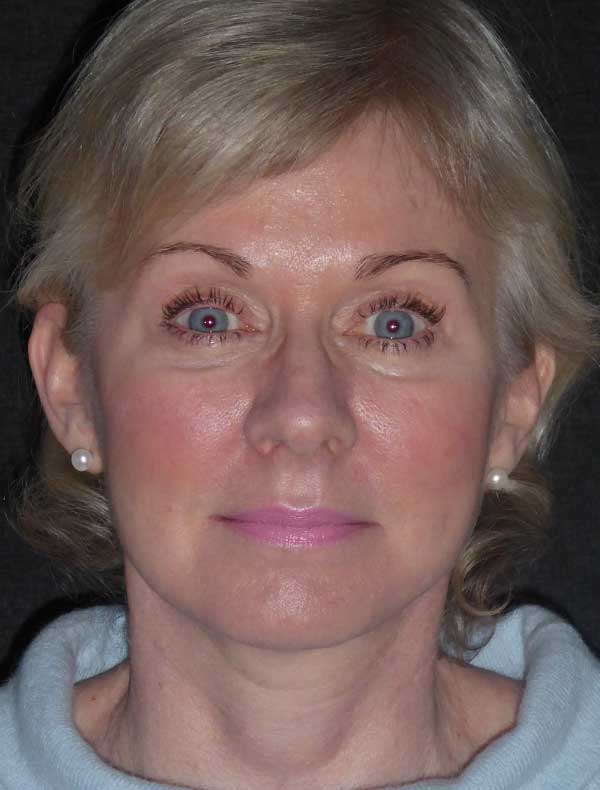 Ruth consulted me about freshening her look and removing a few years from her facial appearance.
About to start a new chapter she simply wanted to recognise herself again in the mirror and in photos. A naturally beautiful lady, recent descent and deflation of facial soft tissue obscured her good looks and made her look tired so we agreed to perform a face and neck lift. This is her story.

One Day


After Surgery

Ruth's surgery went brilliantly yesterday but the morning after she has had a tough night.

Not much sleep and her face feels really tight. A necessary step to get the result she is seeking, this will settle down in the coming days. We can already see the proportionate changes in her facial contours and I am excited to see how she progresses.
Filter Frontal View 3/4 View Profile View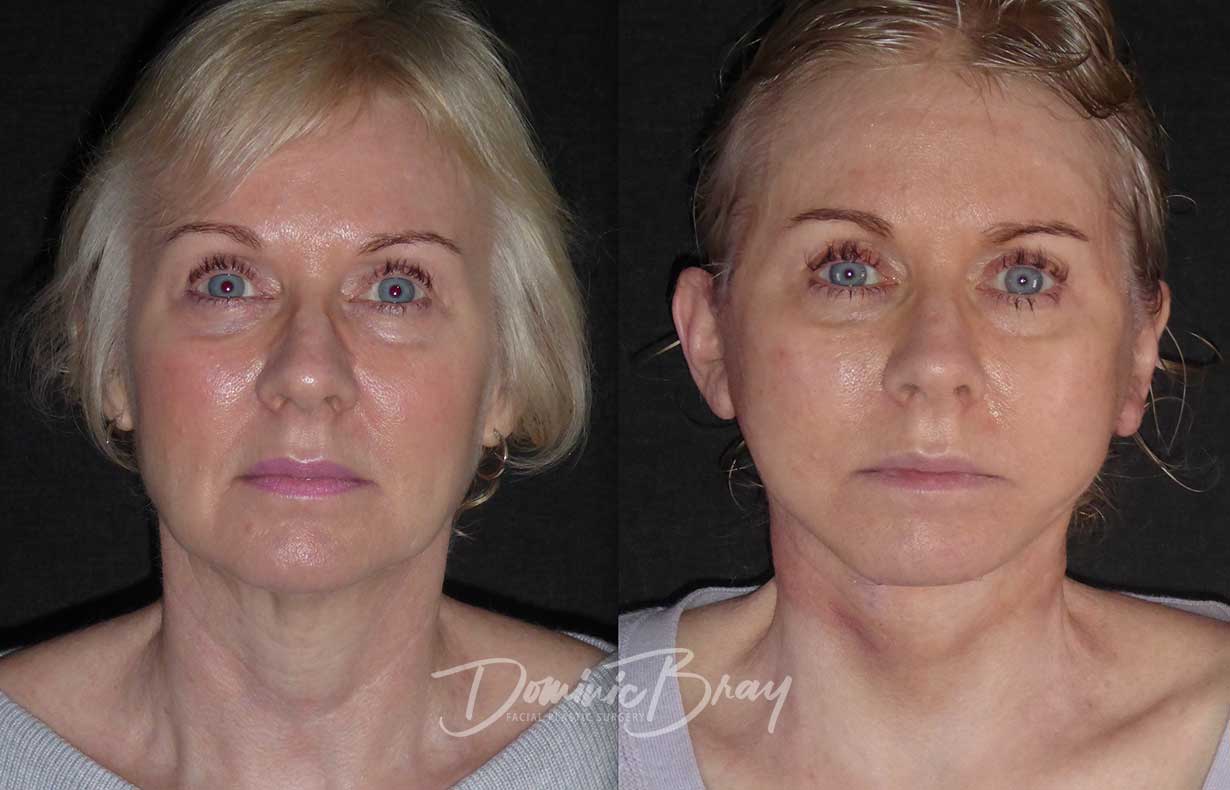 Filter Frontal View 3/4 View Profile View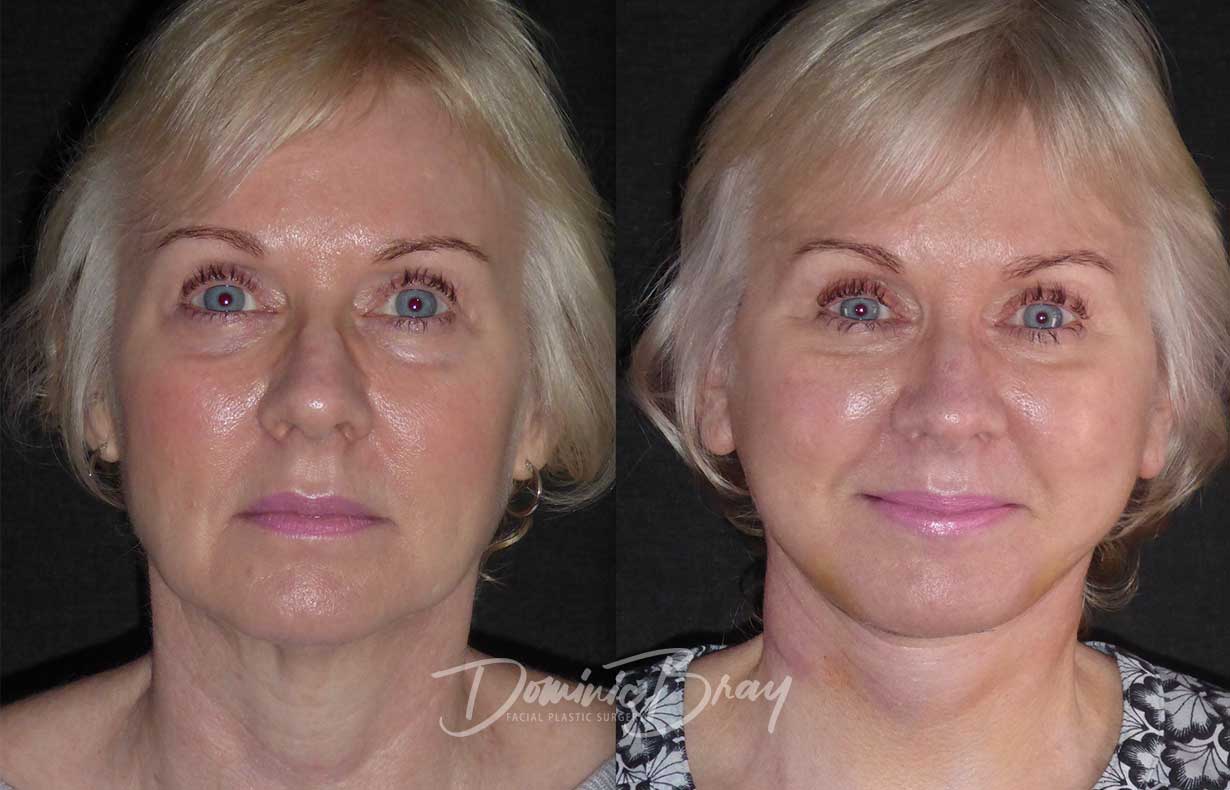 One Week


After Surgery

The first week is a long time in facelift recovery.

Ruth comes back for removal of her stitches with a beautiful beaming smile. She can see where this journey is going and is ready for the next stage of recovery. Expectedly swollen and a little bruised she is well on her way now.

Four Weeks


After Surgery

Now four weeks out, Ruth is healing beautifully.

Scars are healing well and are at their red stage which is normal as new blood flow nourishes the healing scars. At 3 months I expect these to be invisible. Feeling is returning to the facial skin and her appearance is already better defined, softer and more youthful.

Three Months


After Surgery

Now 3 months from her surgery Ruth looks gorgeous!

Beautifully healed and settled into her new face, Ruth now has a face that fits how she felt inside. Soon to be married she is going to be a stunning bride and can look forward to, not dread, photos on her wedding day. I've really enjoyed looking after Ruth and am so happy for her outcome.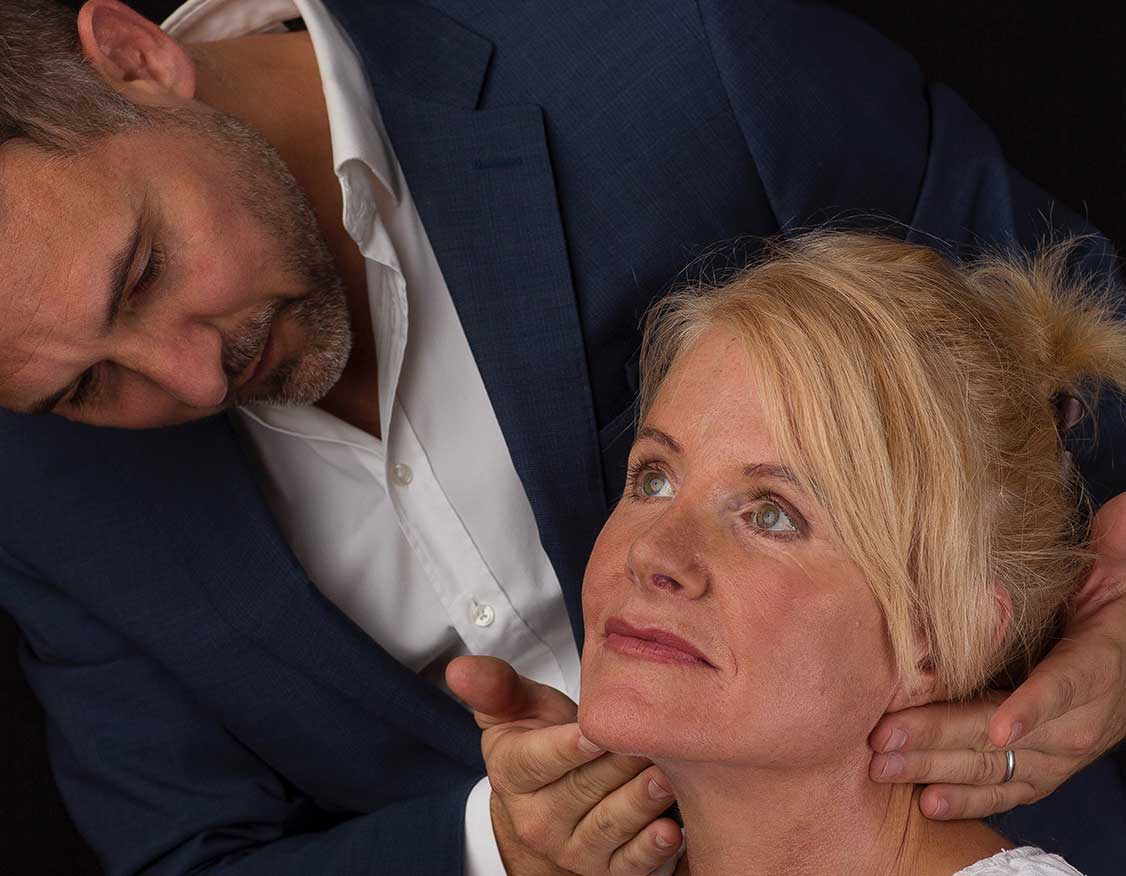 Considering

Facelift Surgery?
The definitive guide to anyone considering facelift and neck lift surgery at our London or Tunbridge Wells locations. Essential research for potential patients.
Read this first