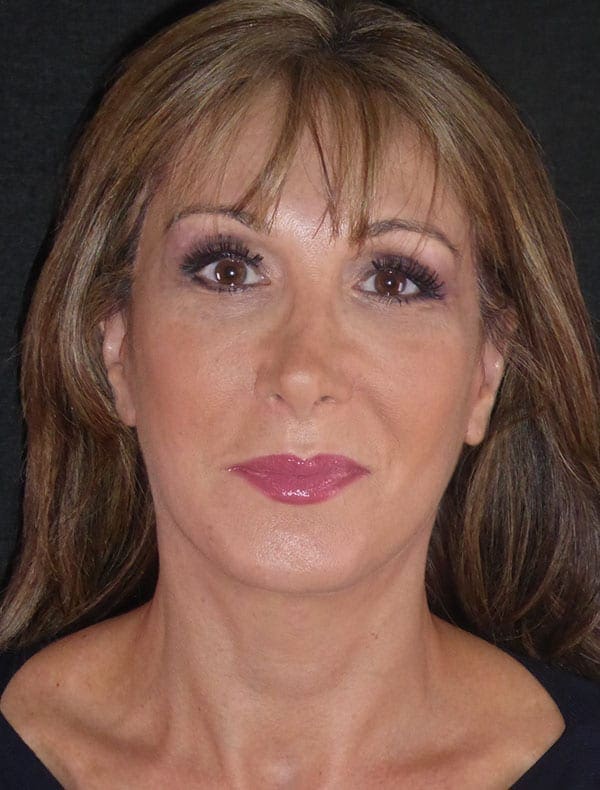 Shara (54)
Face Neck lift, platysmaplasty, Lateral browlift, & CO2 laser
I was recommended to Shara by plastic surgeon colleagues in Europe. A naturally beautiful woman, she had become conscious of descent of of her lower facial tissues.
The hormonal changes in women can be unforgiving in the face and in Shara's case, her surgery in my mind was more about restoring beauty than youth. We undertook a deep plane face and neck lift, platysmaplasty and lateral browlift and prior to prescription skincare on going I resurfaced her facial skin with fractionated C02 laser. This is her story.

One Day


After Surgery

The morning after a comfortable night at Azara, Shara is already recovering well.

Her facelift surgery went without a really well yesterday and we can already see her new feminine proportion. The laser is already starting to crust and will peel over the coming days. I am so excited for her and her result
Filter Frontal View 3/4 View Profile View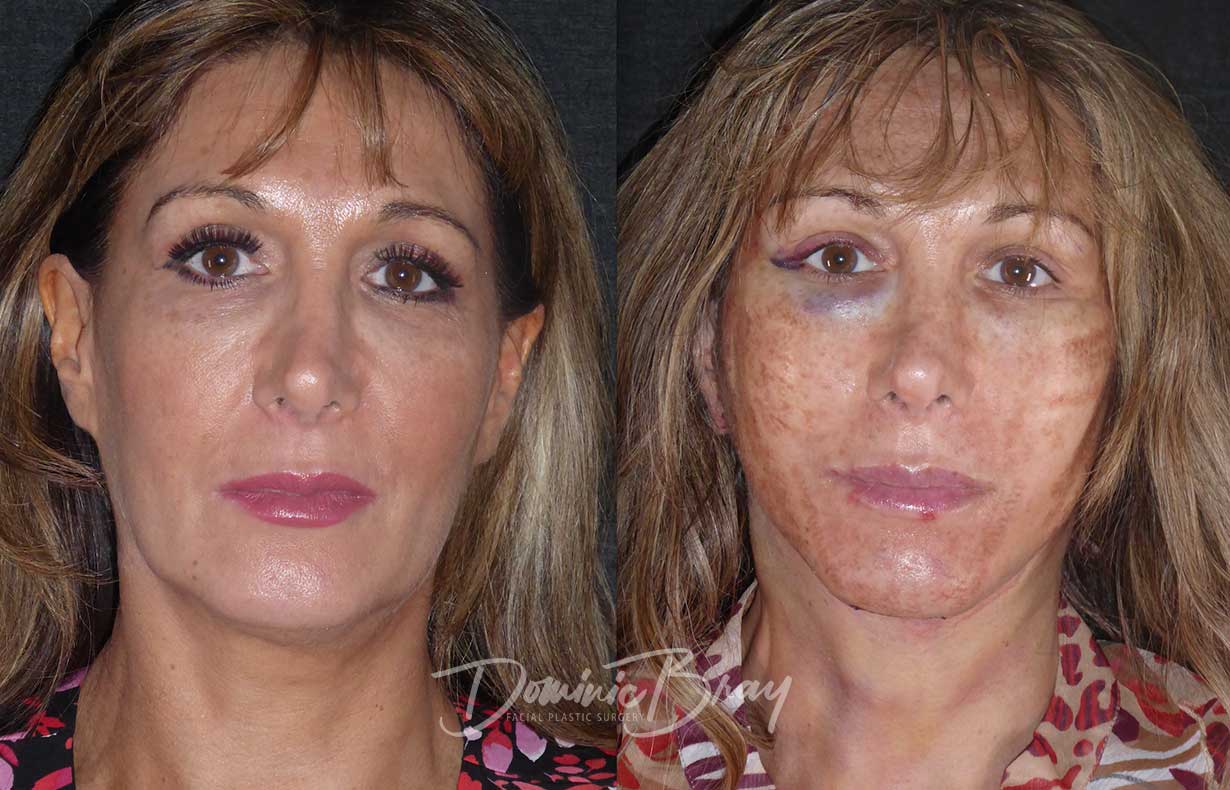 Filter Frontal View 3/4 View Profile View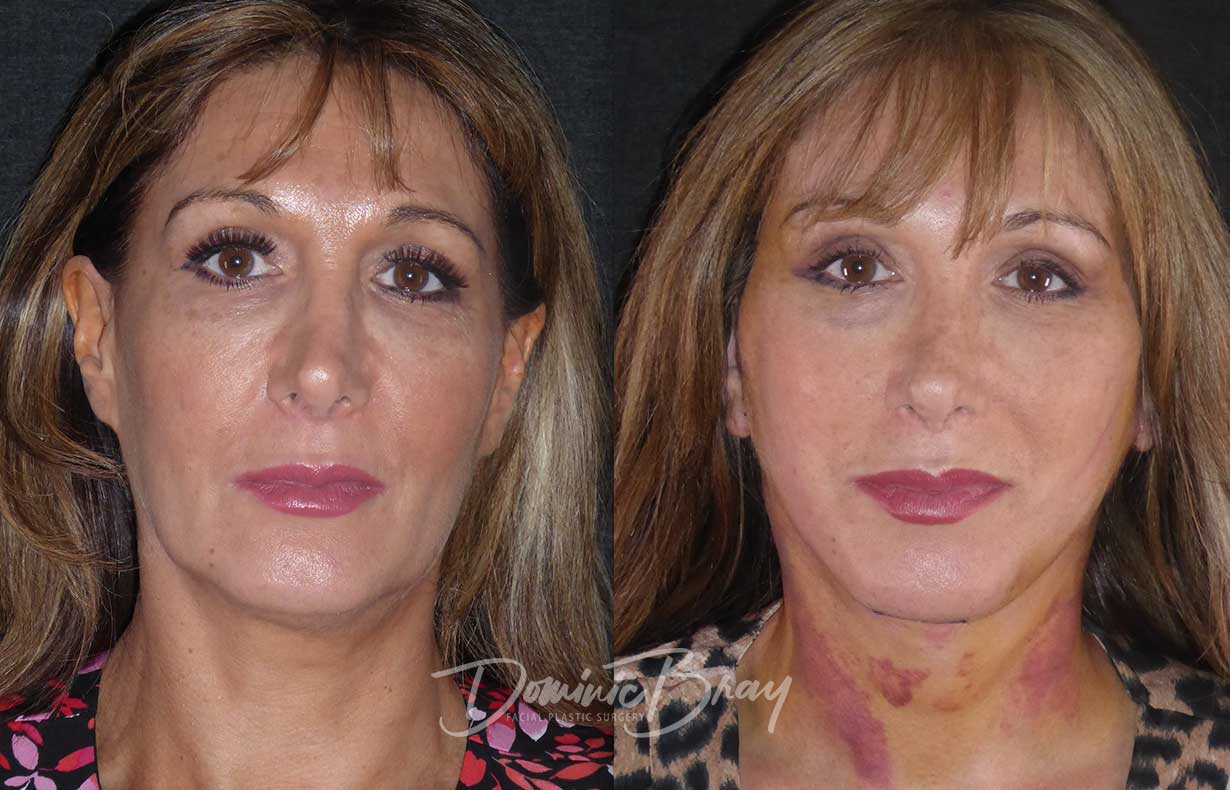 One Week


After Surgery

A week feels like a long time in facelift recovery but 7 days later and Shara is healing beautifully.

Stitches out today and another week for the bruising and swelling to settle and she will be ready to face the word again. This time looking the most beautiful version of herself.

Four Weeks


After Surgery

Now a month out from surgery and Shara looks stunning.

Healing really well now her scars should be invisible in another few weeks. I love how her face slims towards her jawline and her neckline on profile is just stunning. It has been such a pleasure looking after her.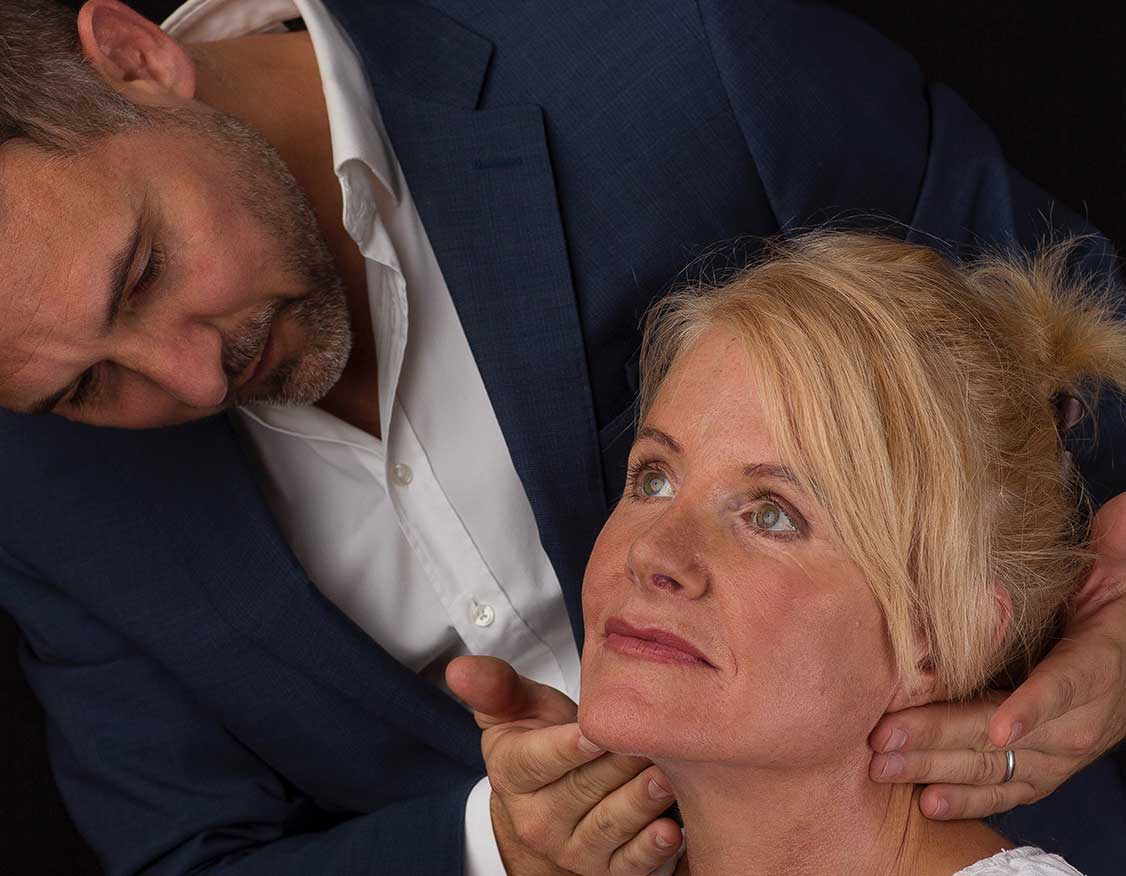 Considering

Facelift Surgery?
The definitive guide to anyone considering facelift and neck lift surgery at our London or Tunbridge Wells locations. Essential research for potential patients.
Read this first