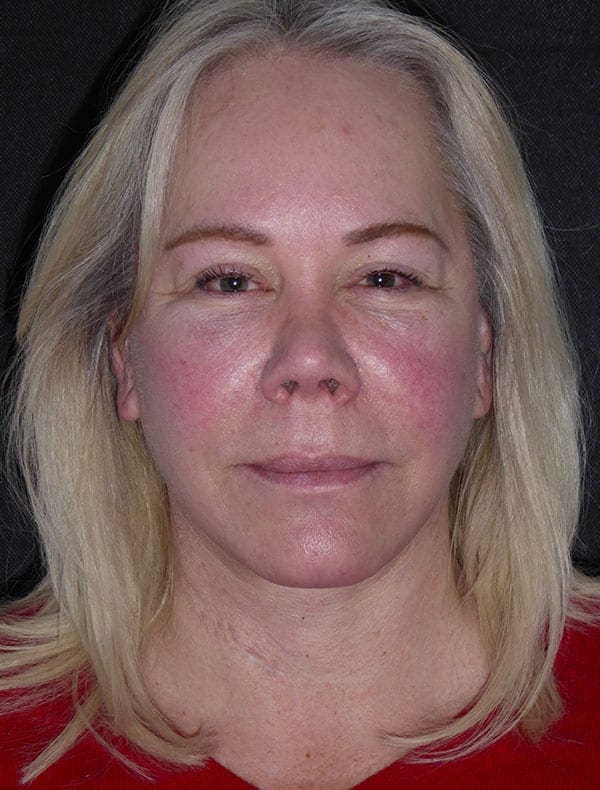 Sharon (58)
FACE NECK LIFT, PLATYSMAPLASTY, & LIPOSCULPTURE
Sharon came to see me on recommendation by a colleague in the non surgical industry.
She was looking to improve her under chin area and lower facial third. Having had a previous facelift with another surgeon we decided to perform a secondary face and neck lift with platysmaplasty and liposculpture. This is her journey.

One Day


After Surgery

You know I think the term facelift is outdated, when I get a second I need to write more essays on my thoughts.

Sharon's procedure yesterday was much more than a facelift it was more a panfacial liposculture and lift. A facelift alone creates a tighter jaw and neck line but not necessarily a more attractive face. Lifting the muscles back to the mid face and then sculpting (literally!) is how beauty is restored or created.

Considering the extent of liposculpture, Sharon is doing fantastically today. Obviously swollen as expected but very little bruising, I think she is going to have a brilliant result.

One Week


After Surgery

Just a week later and Sharon is back for removal of her stitches. Remarkably little bruising considering her liposculpture and testament to her strict adherence to my preoperative protocol as well as natural good healing genes!

She really does look fantastic. What a beautiful natural shape she has with a beautifully sweeping jaw and neck line. Her swelling should settle over the next few weeks when I will see her again before she goes back to the US.

Three Weeks


After Surgery

Just before Sharon heads back to the US she comes in to see me a week earlier than normal.

Healing remarkably quickly after such extensive liposculpture, everything feels nice and soft and is settling beautifully. I have removed some of her deeper dissolvable stitches before taking these photos and her scars are well on the way to healing inconspicuously. A defined neck and jawline and lovely facial contour – a really lovely early result.

Three Months


After Surgery

Back in the UK briefly for followup at 3 months, Sharon is looking beautiful.

Her face is lovely and sculpted and her jaw and neck lines are defined. Her incisions are now really hard to see and she is healing beautifully.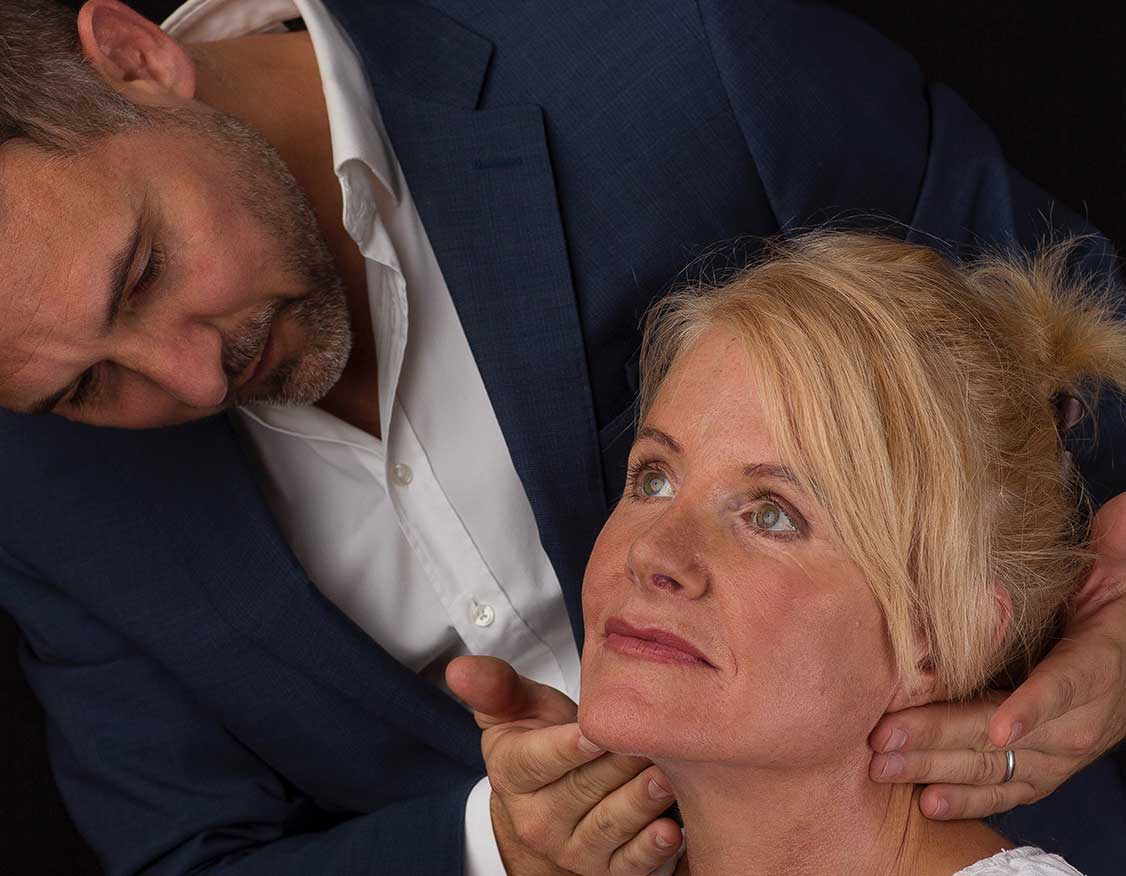 Considering

Facelift Surgery?
The definitive guide to anyone considering facelift and neck lift surgery at our London or Tunbridge Wells locations. Essential research for potential patients.
Read this first