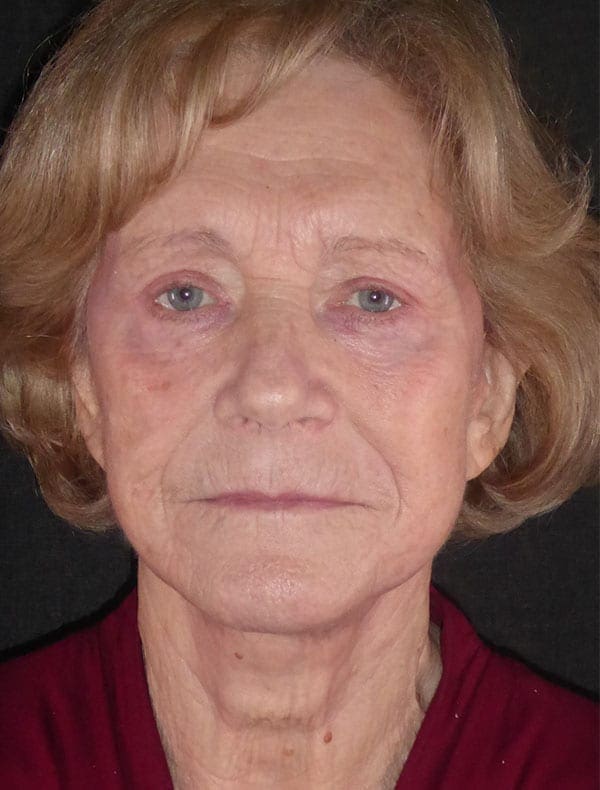 Sue (72)
Face Neck lift, platysmaplasty, lateral browlift, Upper blepharoplasty, & Lower eyelid CO2 laser
Sue, having retired as a consultant physician in the NHS and enjoying retirement to the full, sought my advice to help her look less tired and more how she felt.
With significant skin laxity across her facial thirds we undertook a face and neck lift, platysmaplasty, lateral browlift, upper blepharoplasty and lower eyelid CO2 Laser. This is her story.

One Day


After Surgery

With characteristic tenacity, a career in frontline healthcare builds that! Sue breezed through surgery and her first night.

Fully dressed and ready for the day when I popped in to say hello, I had to remind myself that we had undertaken significant surgery yesterday! Sue has exactly the right mindset for a speedy recovery and we can already see where she is heading.

One Week


After Surgery

A week later Sue returns for stitch removal.

Looking yellow and swollen but feeling great she i on track for a fantastic sympathetic facial rejuvenation. The laser crust is starting to peel and another week should be easily coverable.

Four Weeks


After Surgery

Now a month out from surgery and Sue is back for review.

Healing remarkably quickly, it is my observation that skin over the age of 60 heals much quicker than the 40 or 50 something patient. Sue's incisions are already very difficult to see and will be invisible in another couple of weeks. The lasered area under the eye will be a little redder for a few months but is easily coverable with foundation now the skin is smooth.

Three Months


After Surgery

3 months now from surgery and Sue is back for final review.

She looks fantastic, fresher, more vibrant and a great version of herself. I am so delighted for her and humbled she trusted me with her face, treating other doctors is such a privilege and it has been a pleasure looking after her.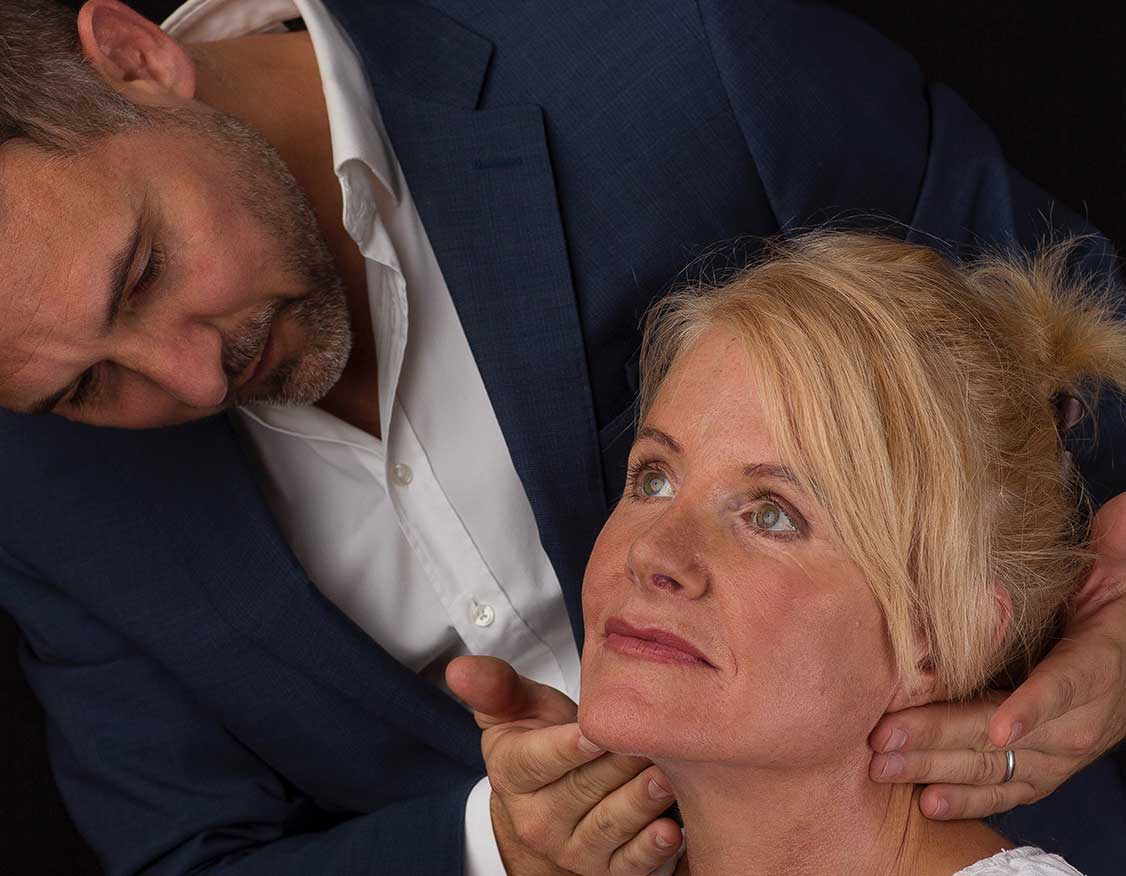 Considering

Facelift Surgery?
The definitive guide to anyone considering facelift and neck lift surgery at our London or Tunbridge Wells locations. Essential research for potential patients.
Read this first