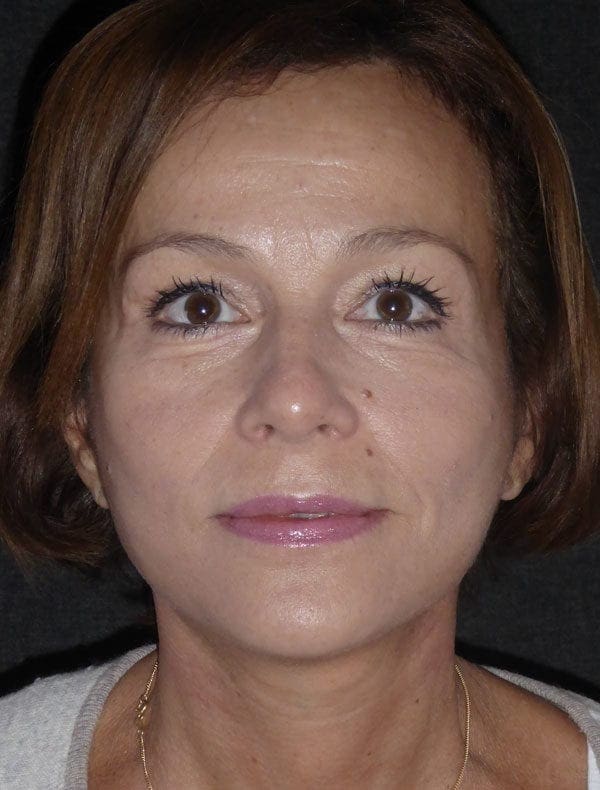 Truda (56)
FACE NECK LIFT, & LATERAL BROWLIFT
Having previously undergone eyelid rejuvenation, Truda sought my advice about her jowls and neck.
Deflation and descent had squared her jawline a little and her lateral brow descent was countering the beneficial effect of her previous surgery. We undertook a face and neck lift and lateral temporal browlift. This is her story and her before and after pictures of the face, neck and brow lift.

One Day


After Surgery

Surgery went perfectly yesterday.

Truda will be swollen for a few days but we can already see the refreshed changes in her lower facial third and neck.

One week


After Surgery

A week out and Truda's swelling is improving rapidly, some deeper bruising has descended with gravity into the neck and chest but will be gone in another week.

She is shaping up for a lovely result.

Four weeks


After Surgery

Just a few weeks later and Truda is back looking wonderful.

A beautiful facial contour and the mid face elevation combined with lateral browlift has really made her eyes sparkle again. Incisions are healing beautifully.

Four Months


After Surgery

Truda is back for final review, fully healed, looking fantastic and happy.

It is such a privilege to do this work and I am glad to see her looking refreshed and confident. Just a better version of herself.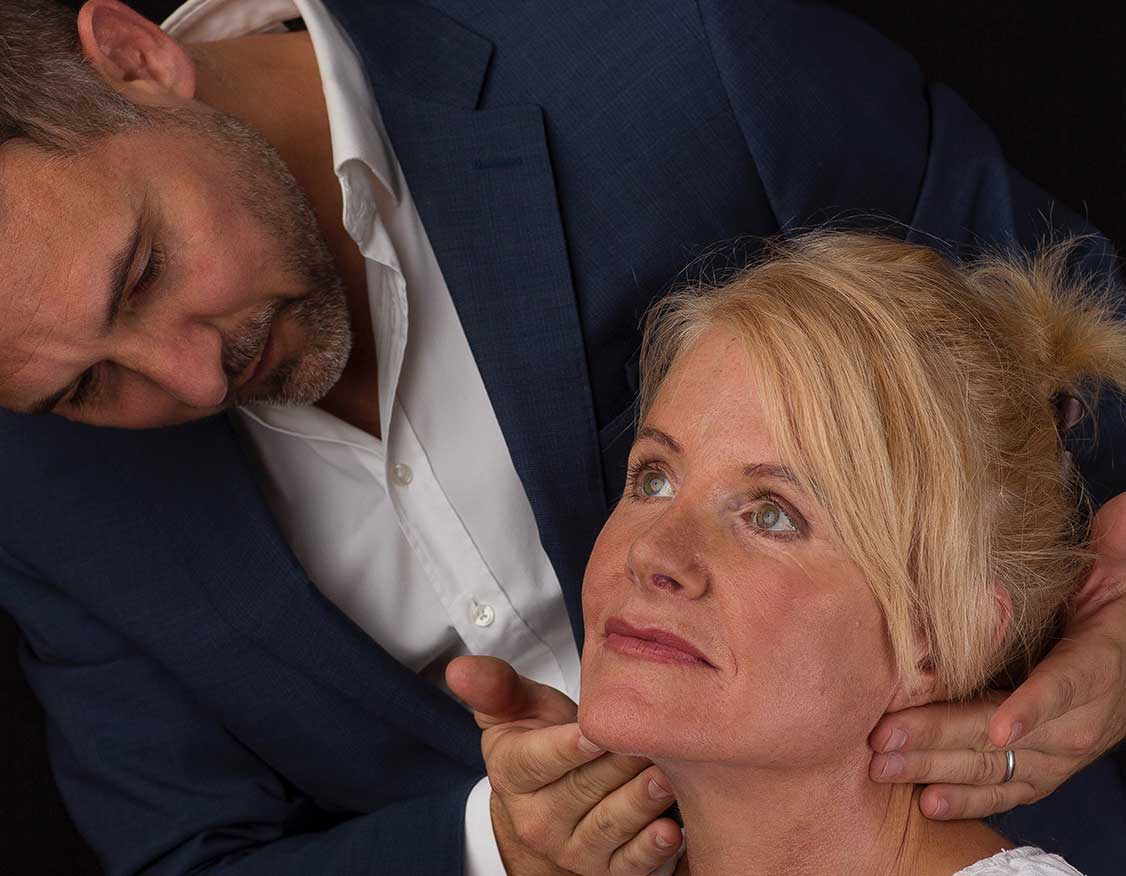 Considering

Facelift Surgery?
The definitive guide to anyone considering facelift and neck lift surgery at our London or Tunbridge Wells locations. Essential research for potential patients.
Read this first