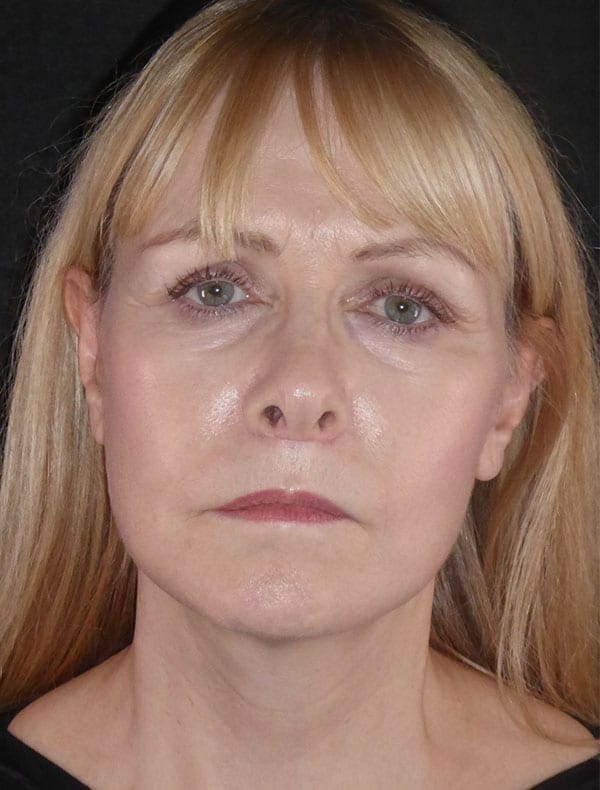 Veronica (63)
Face Neck lift, lateral browlift, & lip lift
Veronica sought my advice to help her with her lower facial third which had become more square with jowl descent.
Her lateral brow was a little low on both sides and her upper lip length had elongated. We decided to undertake a face and neck lift, lateral browlift and conservative bullhorn lip lift. This is her story.

One Day


After Surgery

The morning after her surgery Veronica is doing great.

Swollen as expected but completely pain free, she needs to ice and rest for the next week until I see her again.
Filter Frontal View 3/4 View Profile View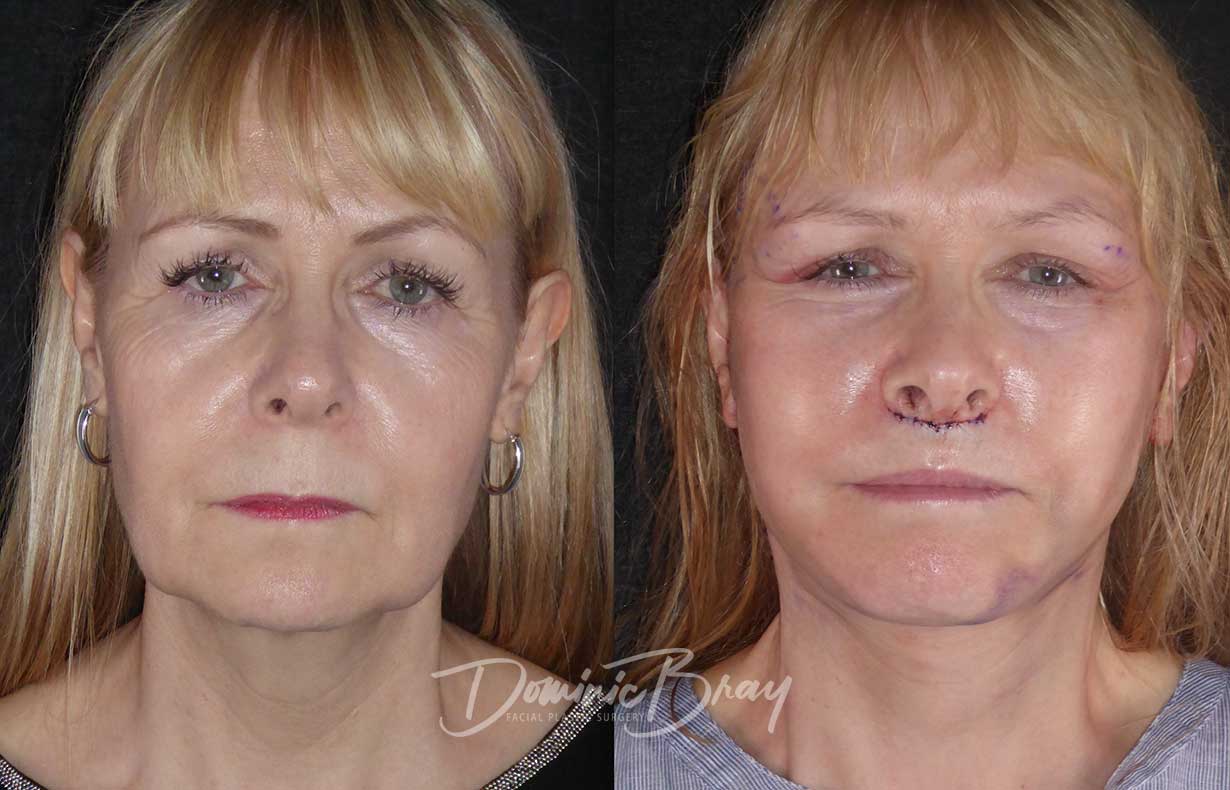 Filter Frontal View 3/4 View Profile View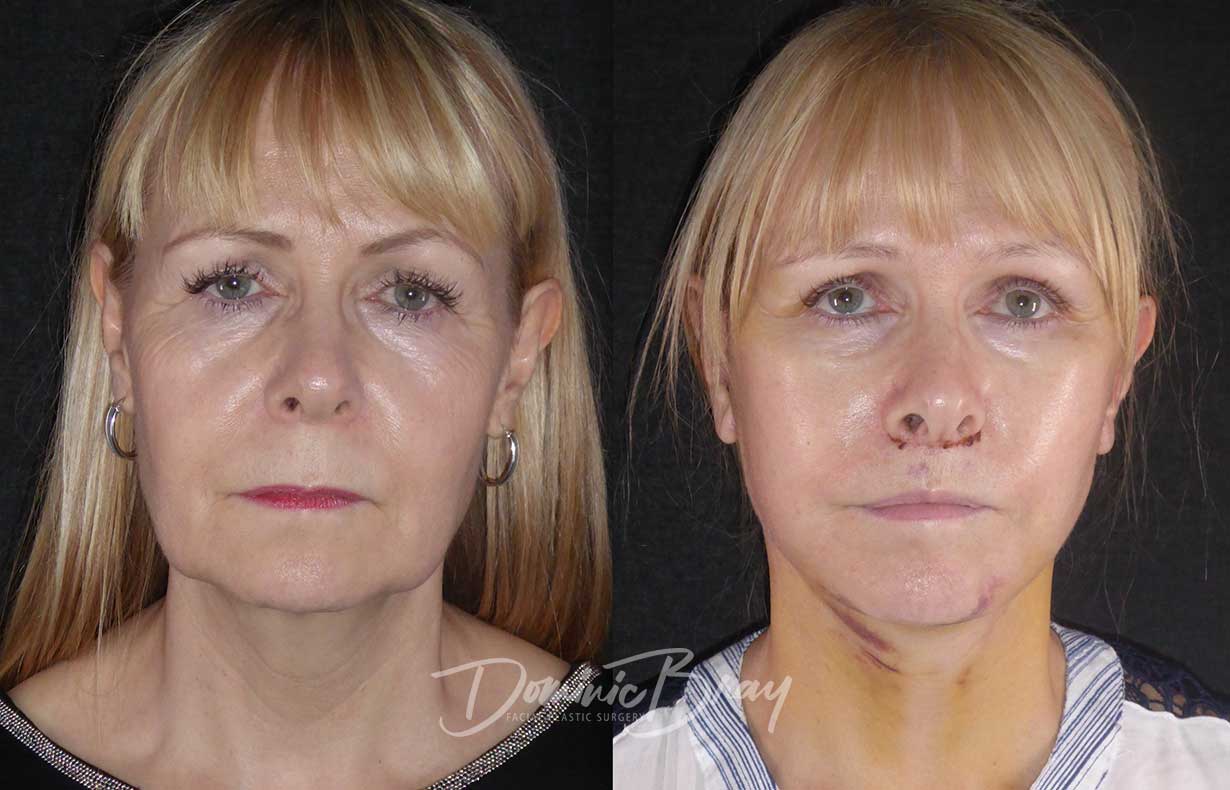 One Week


After Surgery

At one week out, everything is healing as expected.

The lip lift has given Veronica much better balance to her face, her jowls have smoothed and her jawline is restored. Still quite swollen and with the last of the bruises fading she should be fine to be out socially with make up in another few days.

Four Weeks


After Surgery

A month out now and Veronica continues to heal well.

Her incisions are fading really nicely and should be invisible when I see her next. She still has a little swelling particularly in the brow which should contract and settle nicely with a little more time. The lip lift has balanced her profile really nicely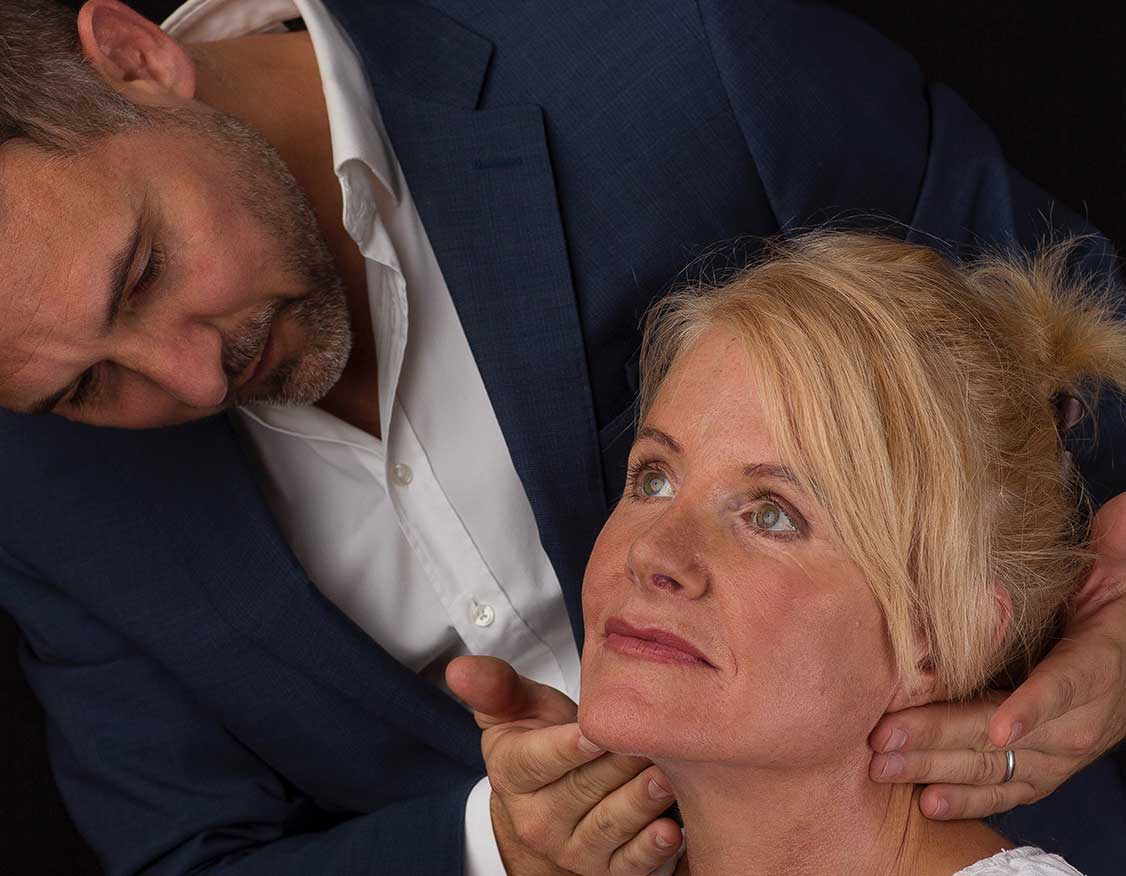 Considering

Facelift Surgery?
The definitive guide to anyone considering facelift and neck lift surgery at our London or Tunbridge Wells locations. Essential research for potential patients.
Read this first