Deep Plane Facelift in London
Dominic Bray's deep plane facelift in London is one of the most sought-after procedures for overall face and neck rejuvenation. Renowned for his exceptional results and patient satisfaction, Dominic Bray is unrivalled in his extensive experience in facial anatomy and pioneering skills in the deep plane technique.
The deep plane facelift is a highly advanced procedure that targets the underlying structures of the face, providing long-lasting and natural-looking results. By repositioning the deeper layers of facial tissue and removing excess skin, this technique addresses sagging skin, jowls and loss of volume in a comprehensive way.
When it comes to face and neck lift surgery, Dominic Bray stands out as a leading expert in the field. His meticulous approach ensures that each patient receives personalised care and achieves their desired outcome.
The deep plane facelift enables patients to regain a youthful appearance with results that often far exceed those achievable from traditional facelift surgery techniques.
For more information about facial rejuvenation, please call +44 203 417 9980 or email [email protected].
Benefits of Deep Plane Facelift
When it comes to facelift surgery, not all results are equal. A good facelift aims to rejuvenate the patient, making them look more youthful while still maintaining their natural features. A truly great deep plane facelift goes beyond this and ensures that the patient also achieves an attractive overall appearance. The goal is for the results to be so seamless that there are no visible signs of having undergone facelift or neck lift surgery.
The deep plane facelift technique takes in the facial anatomy as a whole. It doesn't just remove excess skin to tighten the facial tissues. This surgical procedure targets all the components of the face and neck together, resulting in far more pleasing, more natural and less detectable results.
What's the Difference Between a Traditional Facelift and Deep Plane Facelift?
Facelift procedures come in various forms, all centred around the lifting of the superficial musculoaponeurotic system (SMAS). This facial layer comprises components like the platysma muscle, parotid fascia and fibromuscular layer, wrapping around the face and neck.
The variations of facelift surgery lie in the complexity and placement of the incisions made by a skilled plastic surgeon. These factors play a crucial role in achieving desired results and ensuring optimal outcomes for each patient.
Combining Facelift Surgery with a Neck Lift
Plication, imbrication, and smasectomy facelifts all involve specific methods such as folding, bunching and removing parts of the SMAS layer respectively. However, a deep plane facelift takes it a step further by dissecting under the SMAS layer in areas farther from the ears and towards the centre of the face. This deep plane technique allows for more comprehensive results and can address deeper facial tissues for a more rejuvenated appearance.
By targeting the deep retaining ligaments, the deep plane facelift ensures that your neck, jowls and mid-face are lifted harmoniously in a natural direction.
How Long Do Deep Plane Facelift Results Last?
Deep plane facelift surgery can effectively roll back the clock by 7-10 years. It's important to keep in mind that even after a deep plane facelift, the natural ageing process will continue.
While the results of facelift surgery are long-lasting and can significantly enhance your youthful look, it's essential to maintain realistic expectations and take care of your skin to ensure lasting results.
What is Facelift Recovery Like?
Patients undergoing facelift surgery should allow for up to 2 weeks of recovery time before they can resume their normal work routine. The recovery time for a mini facelift is much shorter, allowing patients to get back to work in as little as 5-7 days.
After 12 weeks of recovery time, you can expect to see the fully healed results of your facial rejuvenation procedure.
How Much Does Deep Plane Facelift Surgery Cost in London?
You can view the straightforward pricing details of Dominic Bray's facelift surgery procedures in London here. All procedures are conducted under IV sedation with a skilled consultant anaesthetist by your side.
Our pricing is transparent and includes everything you need for a comfortable experience, from IV sedation and anaesthesia to facility fees and even an overnight stay with our dedicated nursing staff in our private hospital, which is registered with the Care Quality Commission.
Learn more about Dominic Bray's deep plane facelift procedure.
Am I The Right Age For Facelift Surgery?
During your pre-surgery facelift consultation, you will have the chance to personally meet with Dominic Bray. Together, you can thoroughly evaluate whether facial surgery is the right choice for you. This crucial assessment ensures that your unique needs and expectations are considered before proceeding with any procedures.
When it comes to neck and facelift surgery, it's common for people to associate it with correcting the signs of ageing. Younger patients might be advised to wait until more noticeable signs of ageing become apparent before undergoing a deep plane facelift procedure. This is because the results may be more effective and long-lasting when performed at a later stage in life.
Why Is Dominic Bray So Well-Known For The Deep Plane Facelift?
Dominic's dedication to his craft is evident in the countless hours he has spent perfecting his work. With remarkable skill and expertise, he consistently delivers incredible transformations that not only meet but exceed the expectations of the deep plane facelift.
His deep plane facelift technique has attracted patients and even other surgeons from all corners of the globe, seeking his unique touch and natural approach to beauty. He's frequently asked to share his expertise with audiences on a global stage.
Next Steps Towards Facelift Surgery
Book a consultation to learn more about deep plane facelifts with Dominic Bray. You can contact us online, or if you prefer to speak to someone directly you can call us on +44 203 417 9980.
Where To Find Us
Dominic Bray
70 Harley Street
London
W1G 7HF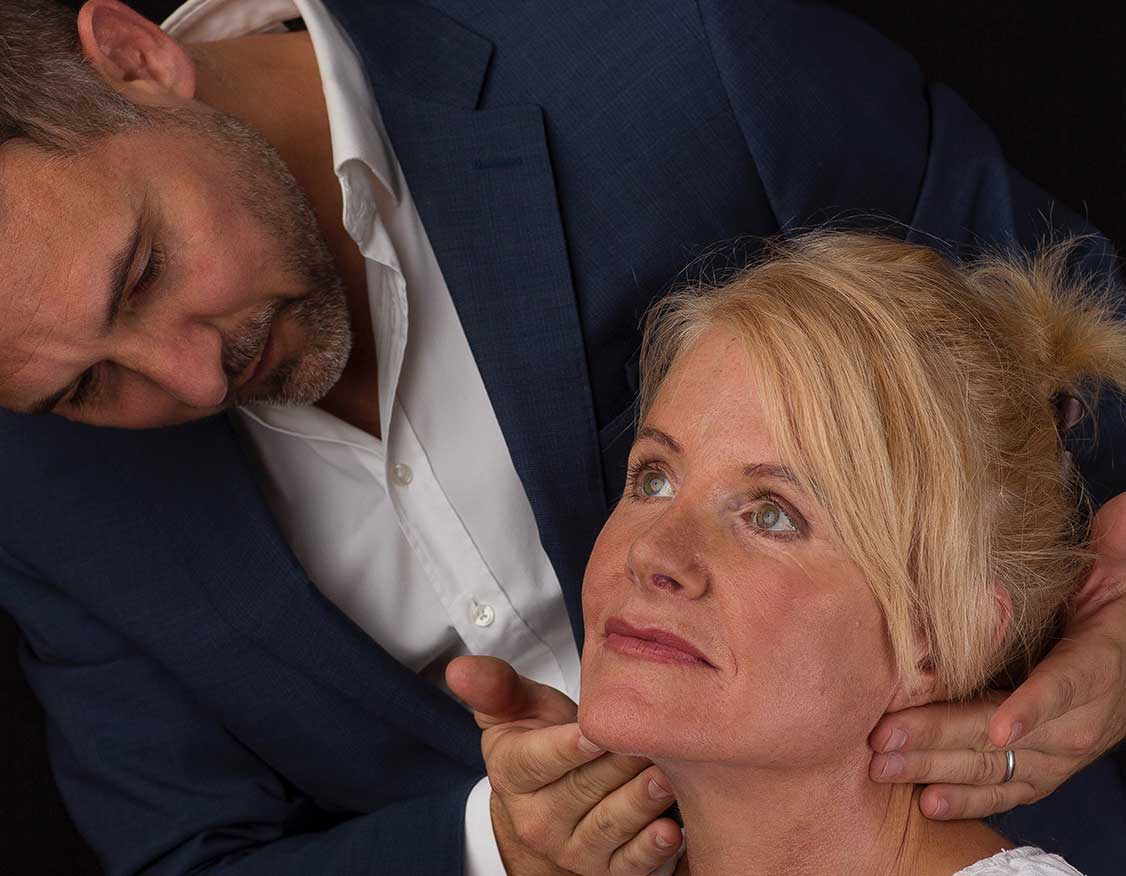 Considering

Facelift Surgery?
The definitive guide to anyone considering facelift and neck lift surgery at our London or Tunbridge Wells locations. Essential research for potential patients.
Read this first