Facelift London
Dominic Bray is a highly revered, board-certified plastic surgeon who is sought after for his specialism in facelift surgery in London. His meticulous manner in treating all of his patients is what sets him apart from other medical professionals.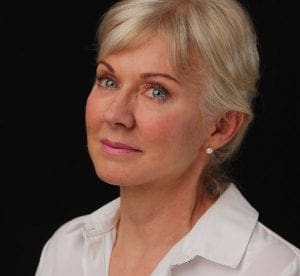 Choosing to undergo any type of cosmetic surgery is a big decision. Anyone who is considering face lift surgery should take the time to research and fully understand exactly what is involved in facelift procedures.
A highly recommended surgeon for facelift London
As an expert in face and neck surgery, Dominic Bray is often requested by patients all over the world to carry out cosmetic surgical procedures. This reputation is not taken for granted, and all patients will have a thorough consultation with Dominic Bray himself before any surgical procedures can be carried out.
The surgical facelift is designed to provide a more youthful appearance by eradicating loose skin which occurs naturally as part of the ageing process. Although it is a popular procedure, surgery is complex and should only ever be carried out by a highly experienced professional.
Facelift London procedure with Dominic Bray
Dominic Bray's facelift patients will begin their transformation with a thorough, no obligation consultation with Dominic himself before any surgery can begin.
The surgical procedure used by Dominic Bray at his London clinic will vary depending on your personal circumstances. Factors such as the extent of sagging skin, amount of excess skin and whether you have high to moderate skin laxity can all play a part.
The facelift technique will also depend on whether you choose a traditional facelift or mini facelift surgery. Read on for more information about both of these procedures.
Dominic Bray is a specialist in facelift surgery and in particular advocates the deep plane facelift since it is effective on both the face and neck area. This surgical procedure redefines the structure of the face to deliver natural-looking and long-lasting results.
The deep plane facelift is used to target sagging skin, jowls, excess fat and loss of volume in the lower two-thirds of the face, but can also improve the appearance of the neck.
Another speciality of Dominic Bray is the mini facelift. The surgical technique used in a mini facelift is SMAS plication or imbrication.
What is the difference between a deep plane facelift and mini facelift?
A mini facelift procedure is less invasive than the full face lift and neck lift procedure, and s recovery and treatment time are much less for the mini facelift. Mini facelift surgery is quick yet effective, with patients being able to walk in and walk out with very minimal downtime.
The mini facelift is suitable for those with mild mid facial descent, sagging skin, jowls and signs of ageing. The procedure is carried out under local anaesthetic and patients can expect to be back at work within 5 – 7 days.
The composite deep plane facelift and neck lift is a more involved surgical procedure carried out under local anaesthetic and twilight sedation. This type of facelift releases the deep retaining ligaments of the face so that the neck, jowl and mid-face move upwards together in a more natural direction. 
The deep plane facelift produces natural and beautiful-looking results, and is suitable for those experiencing moderate facial descent, jowls, sagging or loose skin, and signs of ageing.
Expected results from facelift surgery
Both the deep plane facelift and the mini facelift are effective at tightening excess skin and giving the patient a more youthful appearance.
Both facelift procedures have benefits and disadvantages that need to be weighed up by the patient and considered alongside their personal circumstances. The facelift can put the clock back by 7-10 years. However, even though facelift surgery is highly effective, it does not fully stop the ageing process.
Results may be long lasting but the ageing process is ongoing and therefore after several years, most patients begin to notice the signs of ageing once again.
What makes a great facelift?
Not all results from facelift surgery are the same. A good facelift should leave the patient looking like a more youthful version of themselves. A great facelift will also present an attractive appearance, with no clear signs of facelift or neck lift surgery.
Great facelifts are hard to spot, because the patient should look just like a healthier version of themselves with a more youthful appearance. Even some family and friends should not be able to tell that surgery has taken place, since there should be no visible signs of lifting or scarring.
When all the components of the face and neck are treated together, the result is far more pleasing and less detectable.
What are the different types of facelift procedures?
Facelifts are similar in terms of the general procedure to lift the face by making incision sites that follow the natural contours of the face. Generally these are in front of the ear to behind the ear lobe, and lifted up the back of the ear into the hairline.
Dominic Bray would advocate the inclusion of a neck lift in tandem with facelift surgery since the skin on the face and neck is connected and has aged together. Treating both the face and neck together looks more natural and provides a much more rejuvenated appearance.
Once incisions have been made, the skin is lifted and it is at this point that facelift surgery fully begins. It's also at this point that facelift procedures can differ, in both results and complexity.
The main techniques are:
Mini facelift

Plication

High SMAS or high lateral SMAS

Imbrication

Smasectomy

Deep plane facelift
Dominic Bray has many years of experience carrying out all of the above types of facelift techniques. As a result he argues that the deep plane facelift is the optimal procedure for results. Other techniques can fail to correct the anatomical cause of sagging jowls and often leave tell-tale signs of surgery.
The healing process following facelift surgery
The estimated healing time following facelift surgery will depend on the type and extent of facelift procedure you have. When you choose Dominic Bray for your surgical treatment, you will receive the highest level of aftercare to ensure optimal recovery and the best healing process post procedure.
Patients will experience some swelling after surgery, which should begin to heal after day three, and should be settled after around a week when the stitches can be removed. Most patients are able to return to work at this point, however bruising may persist for up to two weeks depending on the extent of surgery carried out.
Exercising and bending forward is not advised. Paracetamol can be taken but drinking excess water and salt consumption should be avoided. Fully healed results can expect to be seen within a few weeks.
Risks and complications of facelift surgery
Choosing cosmetic surgeons wisely should minimise the amount of risk and chance of complications. Facelift patients will always be exposed to some level of risk due to the nature of surgery.
During consultation, your cosmetic surgeon should explain all the possible risks associated with the facelift technique that will be performed. You are under no obligation to continue with the process should you wish to withdraw at any point.
Some of the main risks associated with the facelift procedure include:
Bleeding

Infection

Numbness

Suture spitting

Poor scarring

Nerve weakness

Delayed healing
Dominic Bray's in-depth guide to facelift surgery can be viewed here. We strongly advise anyone who is considering a facelift procedure to read and digest the information before having facial surgery.
Speak to your facial plastic surgeon if you have any concerns or queries about your facelift surgery.
Frequently Asked Questions:
How do I know if I'll be suitable for facelift surgery?


Your pre-surgery facelift consultation will be an opportunity for you to meet your facial surgeon and for the both of you to assess how suitable facial surgery will be for you. Face and neck lift surgery is typically used to correct the signs of ageing and so younger patients may be advised to postpone having face or neck lift surgery until more obvious signs of ageing become apparent. This is not always the case, so younger patients should consult with their facial plastic surgeon who will be able to assess suitability on a case by case basis.
When can I expect to see fully healed results after a facelift procedure?


Healed results from a full face lift procedure and mini facelift can be seen after 12 weeks.
How long will my facelift last?


Facelift surgery can put the clock back by 7-10 years. However the ageing process is ongoing and will continue even after surgery.
Can I have face lift surgery under local anaesthetic?


Yes. Surgical treatments including the face lift can be carried out painlessly under local anaesthetic alone. However, more comprehensive surgery should not be rushed and can therefore take a long time. For this reason, some sedation is advised.
How soon will I be able to return to work following the facelift procedure?


This depends on the type of facelift procedure you have. Patients who have a deep plane facelift usually need to allow for 2 weeks healing time before they can return to work. The healing process for a mini facelift is much quicker, and patients can return to work after 5 – 7 days.
Will I have to stay in the hospital overnight?


Mini facelift surgery can be carried out as a day-case, requiring no overnight stay. However patients undergoing a deep plane facelift will be required to stay in hospital overnight.
Is it possible to have a non surgical facelift?


There are many types of non surgical treatments available, that can also be carried out by Dominic Bray. For more information about non surgical facelift options, contact the clinic using the details provided below.
Is a neck lift included in face lift surgery?


Dominic Bray is a highly experienced facial plastic surgeon and would advise patients to choose a neck lift during the course of their face lift surgery. It is not compulsory, however the results are far more pleasing when a neck lift is carried out in tandem with a face lift.
Next steps
For more information about face and neck lift surgery with Dominic Bray, get in touch:
Call us on +44 203 417 9980 or email [email protected] to book an appointment where you'll be able to discuss all available face lift procedures and non surgical treatments. 
Dominic Bray
70 Harley Street
London
W1G 7HF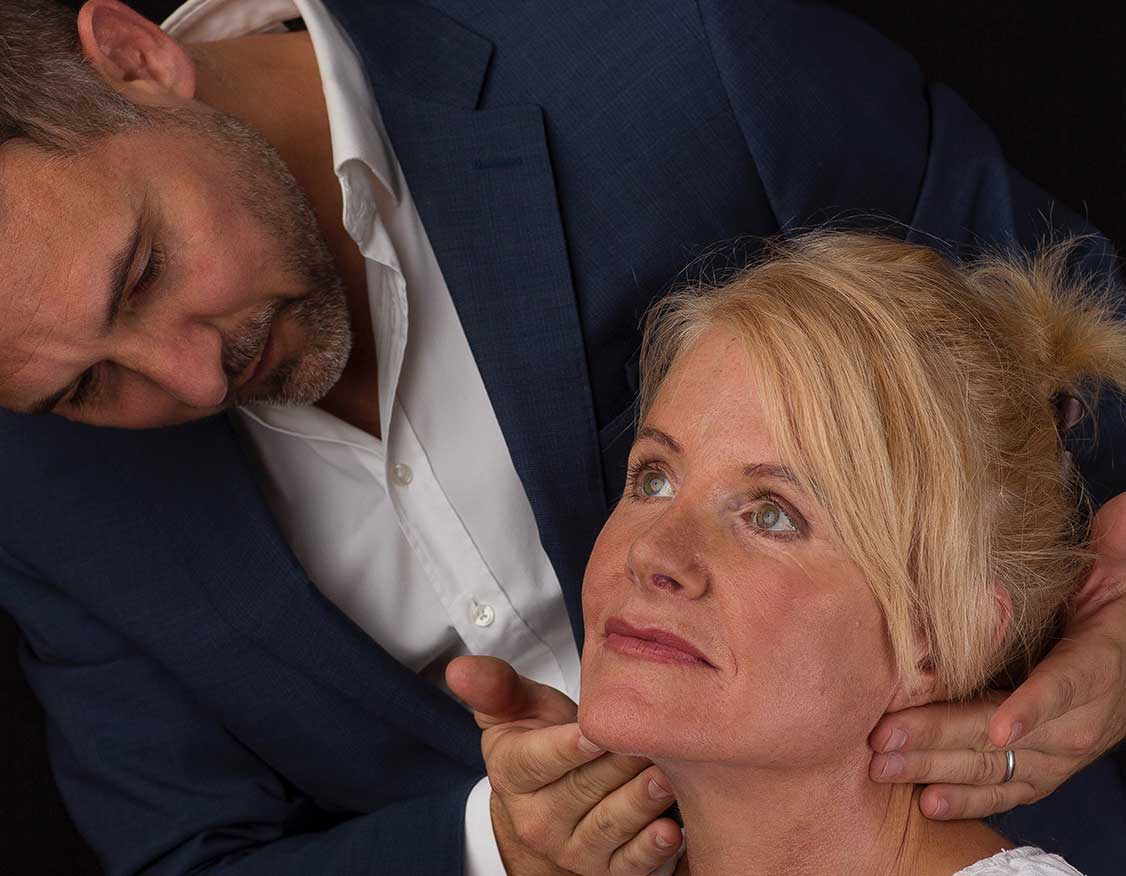 Considering

Facelift Surgery?
The definitive guide to anyone considering facelift and neck lift surgery at our London or Tunbridge Wells locations. Essential research for potential patients.
Read this first