The Best Neck Plastic Surgery London
Dominic Bray is a talented facial rejuvenation surgeon, offering top neck plastic surgery in London. With any surgery to the face or neck, you'll want the most natural-looking results which require the expertise of a face and neck lift specialist. 
You might be dissatisfied with the current appearance or shape of your neck, which may make you look older and affect your self-confidence. With a necklift London from a leading surgeon, this needn't be the case.
Countless people have been in the same situation and have turned to neck plastic surgery for help. Mr Dominic Bray is an exceptional plastic surgeon who has changed his patients' lives, so they no longer need to live with a neck they are not happy with.
Dominic Bray is an experienced specialist in neck plastic surgery in London, offering a wide range of treatments to help restore your confidence and improve the look of your neck. 
With years of experience and a commitment to excellence in care, Dominic Bray can provide quality, personalised treatment plans tailored to meet all of your desired outcomes. 
Dominic Bray consults from Harley Street, London and Tunbridge Wells, Kent. You can call us for more information on +44 203 417 9980 or email [email protected]. 
Neck Lift Plastic Surgery Procedure London
Common signs of ageing in faces can be seen in the neck area. These include the presence of visible vertical bands and an increase of fullness below the jawline.
Neck lifting can help to restore the youthful-looking sharper angle between your jawline and neck that may have been lost due to ageing. It can also help remove awkward vertical bands in the neck area.
What To Expect From Neck Plastic Surgery
Ageing can show through decreased volume in facial fat and soft tissues, downward movement of facial skin due to gravity, and loosening of the skin. 
For certain individuals, the main area of ageing is in their neck region, due to a combination of age-related facial changes and hereditary factors.
Neck lifts are becoming more popular for their ability to restore the jawline, enhance the neck's angle and remove sagging skin and extra fullness. 
This procedure can even benefit patients who are in their 30s or older, providing better results than they had before.
Achieving optimal results requires thorough knowledge of facial anatomy and artistry. This is to ensure that the effects of ageing can be reversed in a subtle and natural-looking manner.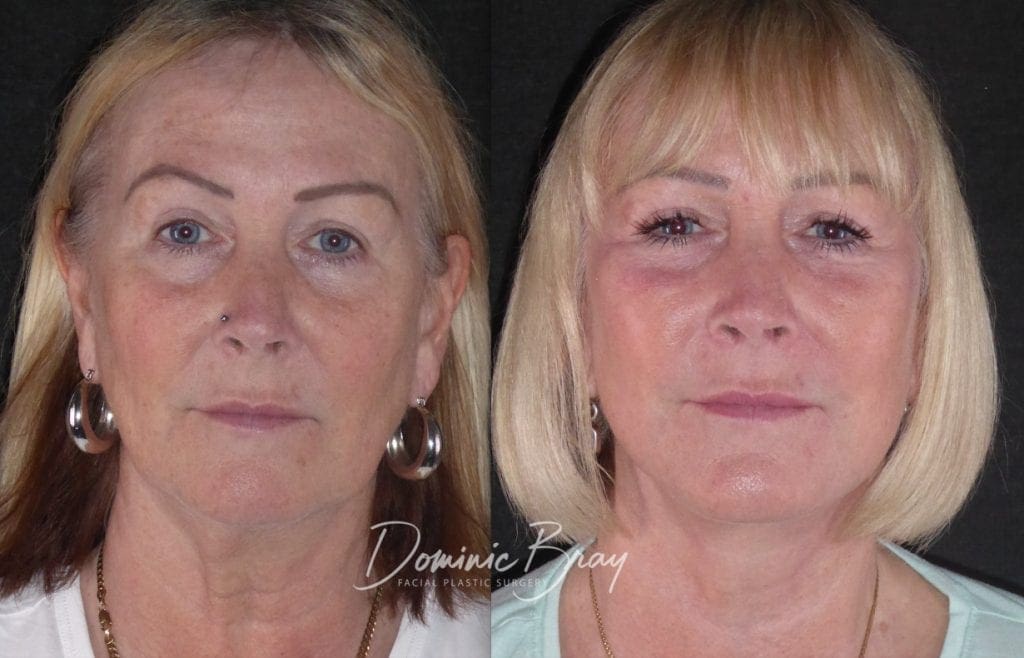 Facial Rejuvenation and Deep Plane Face and Neck Lift Surgery in London
If your neck and face require anti-ageing, a combined neck and face lift procedure may be the ideal solution. This type of surgery can provide you with the best results, particularly if you have facial descent as a result of your sagging skin.
Dominic Bray in London offers the signature face and neck lift which takes care of both areas simultaneously, making it harder to spot any evidence of surgery. With only two to four weeks of recovery, you can get younger-looking skin in no time.
After performing an array of facelift techniques, Dominic Bray has determined that the deep plane face and neck lift is the most beneficial procedure for achieving the best results.
Revision Face and Neck Lift Surgery London
Sometimes a neck or facelift may not have gone as planned. Dominic Bray is a revision face and neck lift specialist, offering revision facelift and neck lift plastic surgery to correct any issues you may have. 
His surgical techniques are designed to give you more natural-looking results without the telltale signs of surgery.
Why London Patients Recommend Dominic Bray
Dominic Bray tailors each neck lift to the patient's unique facial features. He can also add additional treatments to promote optimal results and shorter recovery times. 
Depending on the patient's needs and desired results, some may be able to undergo a minor, less invasive procedure. For more complex cases, it may be advised that a face and neck lift combination is undertaken.
Dominic Bray prioritises quality of care over everything. Licensed by the CQC, you can be assured that all procedures are followed as per regulations and the highest standards of care.
Next Steps
If you are considering neck plastic surgery in London, read our comprehensive guide first. You may also find the answers you are looking for in our frequently asked questions.
When you're ready to take the next steps towards skin rejuvenation, book a consultation with Dominic Bray. 
You can contact our professional team on +44 203 417 9980, or by emailing [email protected] to find out more about neck surgery in London.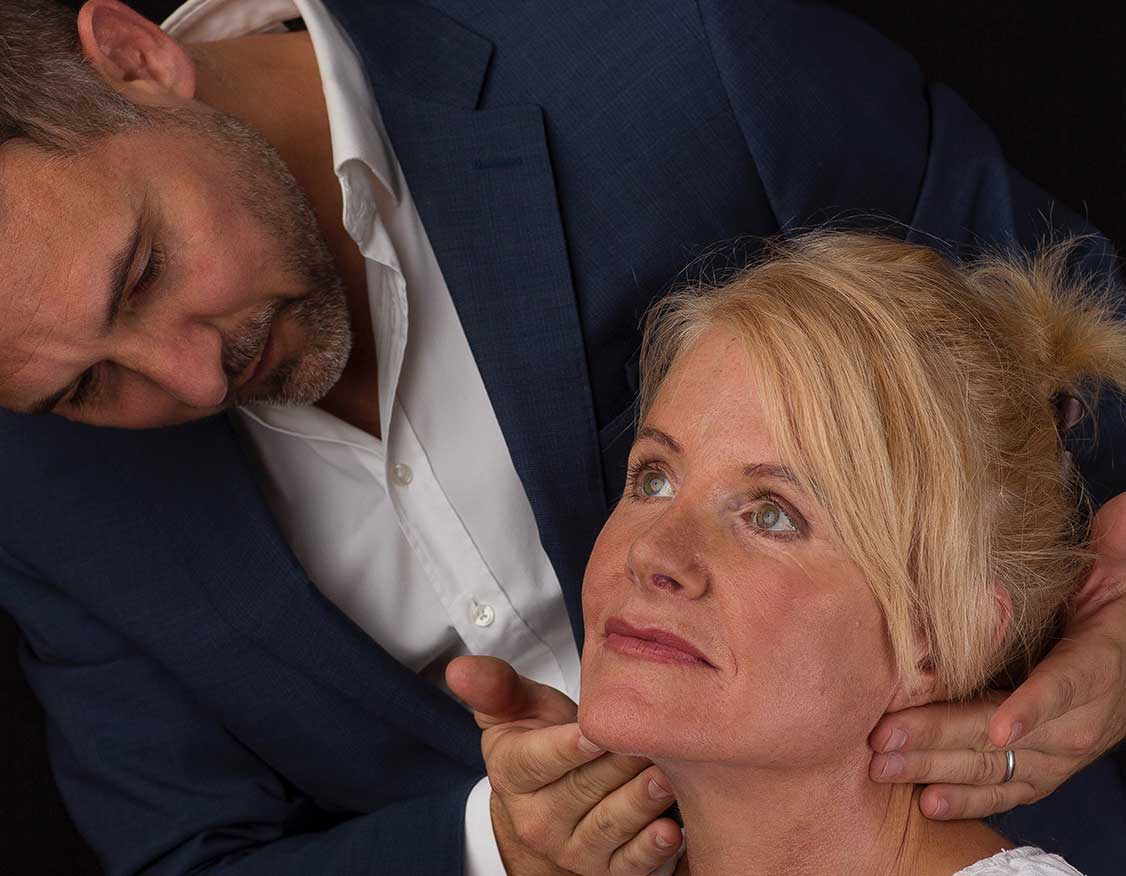 Considering

Facelift Surgery?
The definitive guide to anyone considering facelift and neck lift surgery at our London or Tunbridge Wells locations. Essential research for potential patients.
Read this first