Blepharoplasty London
Blepharoplasty in London is available through the award-winning, internationally-recognised head and neck surgeon Dominic Bray. Blepharoplasty is a specialist type of cosmetic eyelid surgery that removes excess skin around the upper and lower eyelids. This helps to improve the appearance of tired eyes.
Aesthetic eyelid surgery can be carried out on both the upper and lower eyelids to target eyelid laxity, known as upper eyelid blepharoplasty and lower eyelid blepharoplasty. Patients who have droopy eyelids, loose skin or eye bags can benefit from this surgical procedure.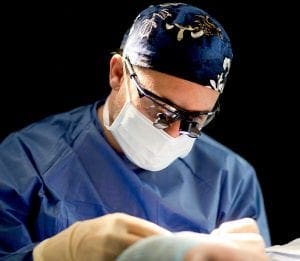 FIND OUT MORE or book an appointment for a no-obligation consultation with Dominic Bray. Call the clinic on +44 203 417 9980 or email [email protected].
Dominic Bray operates a clinic in London's Harley Street, as well as Tunbridge Wells in Kent. As a specialist in facial plastic surgery, Dominic Bray is highly sought-after for his skills in blepharoplasty eyelid surgery. Due to the sensitive nature of eyelid skin, great care should be taken with any cosmetic procedure involving this part of the face.
How much does blepharoplasty cost?
Blepharoplasty treatment varies from patient to patient depending on the extent of eyelid surgery required. Aesthetic surgery is unique to everyone and should be tailored depending on your individual requirements. Factors including whether you require upper eyelid surgery or lower eyelid blepharoplasty may impact the cost of treatment.
We invite all patients to an initial consultation to discuss the various treatment options available, and to establish patient and surgeon expectations from eyelid surgery. Contact us today for more information about what blepharoplasty surgery could look like for you and to discuss the full surgical procedure.
Lower eyelid surgery can be more complex than upper blepharoplasty surgery and therefore may impact on cost for the patient.
The best surgeon for blepharoplasty London
Dominic Bray is regarded as one of few blepharoplasty surgeons able to carry out complex eyelid surgery procedures. Whether your concern is loose skin, eye bags or droopy eyelids, there is a solution available via a skilled blepharoplasty surgeon.
Blepharoplasty surgery should always be carried out by a qualified and experienced professional. Thanks to Dominic's meticulous skill, the upper eyelid blepharoplasty procedure usually heals beautifully and very quickly, leaving the eyes widened and more youthful-looking. Dominic takes great care in ensuring minimal impact to the rest of the facial appearance from eyelid surgery.
While traditionally lower eyelid blepharoplasty involved the making of a small incision underneath the lash line, Dominic tries to avoid external incisions since scars can pull down on the eyelid and ultimately change the shape of the eye. Instead Dominic prefers to perform a transconjunctival blepharoplasty that involves a surgical incision behind the lower eyelid in the conjunctiva.
Dominic Bray has an exceptional reputation for facial plastic surgery and is often requested to carry out the blepharoplasty procedure in patients that require some form of eyelid retraction. Given the sensitivity of the eyelid skin, great care is taken when conducting blepharoplasty surgery to remove excess skin.
What does blepharoplasty surgery entail?
Blepharoplasty surgery is a procedure for removing excess eyelid skin around the upper and lower eyelids. The blepharoplasty procedure varies depending on where the eyelid surgery is needed. Any aesthetic facial procedures should be considered with great care.
Upper eyelid surgery is usually very straightforward and involves the removal of small parts of skin and muscle in the upper eyelid crease. Upon assessment, it will be determined whether the upper eyelids require an eyelid surgery operation or blepharoplasty. Sometimes hooding of the upper eyelids has more to do with the brow than with the eyelids themselves.
Lower eyelid blepharoplasty can be approached in several ways. In short, lower eyelid surgery usually involves the removal or transference of excess fat. Lower blepharoplasty surgery is often required when the protective cushion and capsule begins to descend and presents a hollowing under the eyes.
Blepharoplasty treatment is able to be completed usually within the same day, requiring no overnight stay in hospital. Most eyelid surgery is very quick and patients can be leaving the clinic within an hour of their appointment in most cases.
Next steps
Find out more about aesthetic eyelid surgery with Dominic Bray at our London clinic. Blepharoplasty surgery is a proven and efficient procedure to assist with eyelid reduction and the removal of loose and fatty tissue. As with any cosmetic treatment, especially eyelid surgery, there are always risks associated. These will be fully explained during the consultation stage.
Call us on +44 203 417 9980 or email [email protected] to book an appointment with Dominic Bray where you'll be able to discuss all available blepharoplasty procedures. 
Dominic Bray
70 Harley Street
London
W1G 7HF
Azara
8 Chilston Road
Tunbridge Wells
Kent
TN4 9LT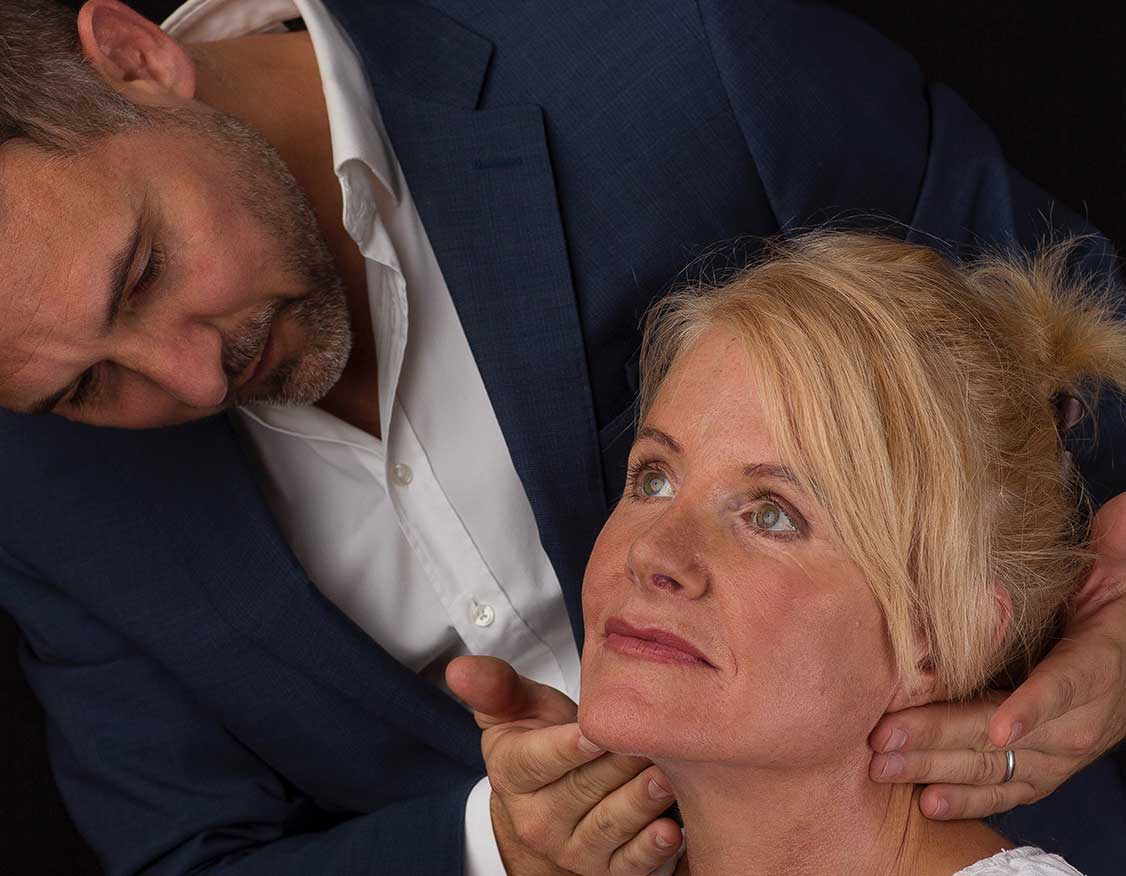 Considering

Facelift Surgery?
The definitive guide to anyone considering facelift and neck lift surgery at our London or Tunbridge Wells locations. Essential research for potential patients.
Read this first