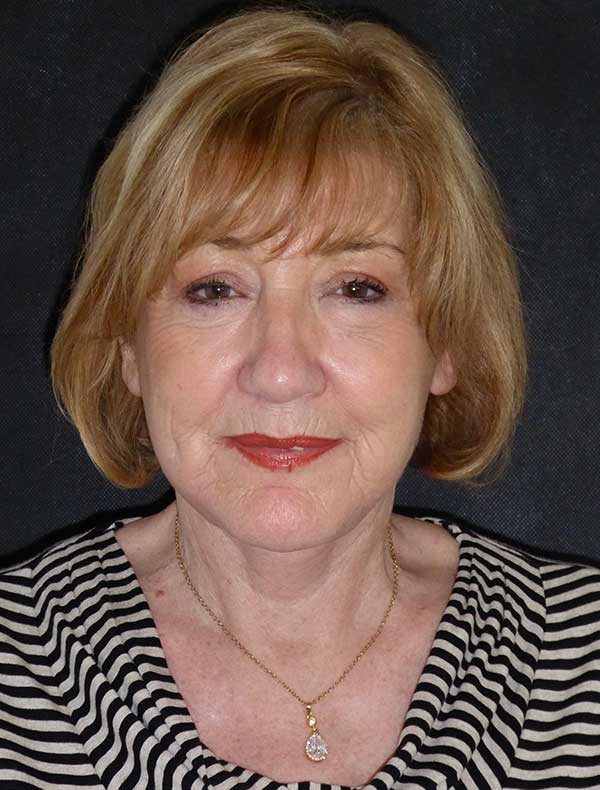 Annette (63)
FACE NECK LIFT, PLATYSMAPLASTY, LATERAL BROWLIFT, & UPPER BLEPHAROPLASTY
Annette came to see me about the loose skin on her neck and facial wrinkles.
Interestingly the right side of the face was much more aged than the left, common uniquely in the UK as on the continent and in the USA facial ageing is seen more commonly on the left side. Why?! Sun exposure through car windows. If ever a reason to apply sunscreen this is it known as Dermatoheliosis. An extreme example of this can be seen at the bottom of this page.
Annette's brow was a little low which contributed to the excess skin in her upper eyelids, in the face and neck there was excess skin, fat and the underchin muscles had separated. We undertook a face and neck lift, platysmaplasty, lateral brow lift and upper eyelid blepharoplasty, all idea local anaesthetic and sedation, with a plan to secondarily resurface the skin.

One Day


After Surgery

Big surgery yesterday with a lot of fat sculpting but it should all be worth it.

Annette's facial shape and proportions are restored. Poor thing has some recovery to do and I expect some impressive bruising but lets see how she is doing in a week.
Filter Frontal View 3/4 View Profile View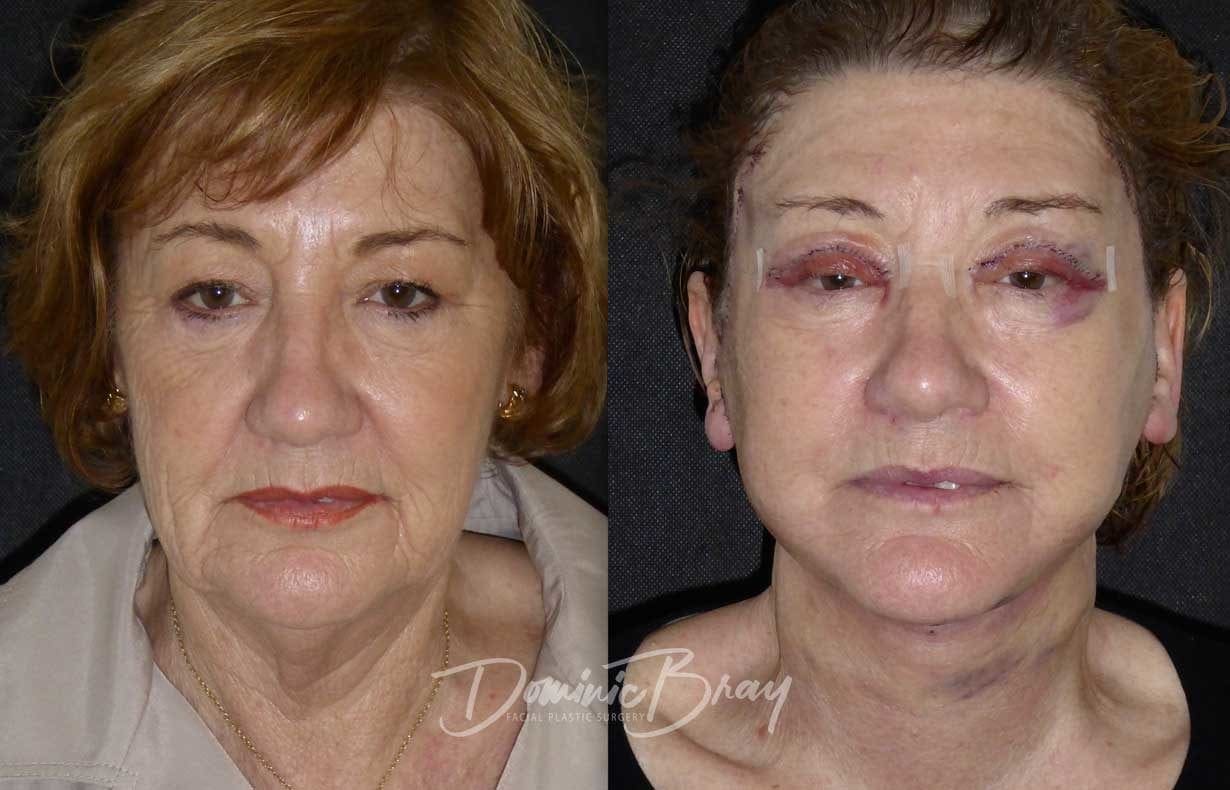 Filter Frontal View 3/4 View Profile View 3D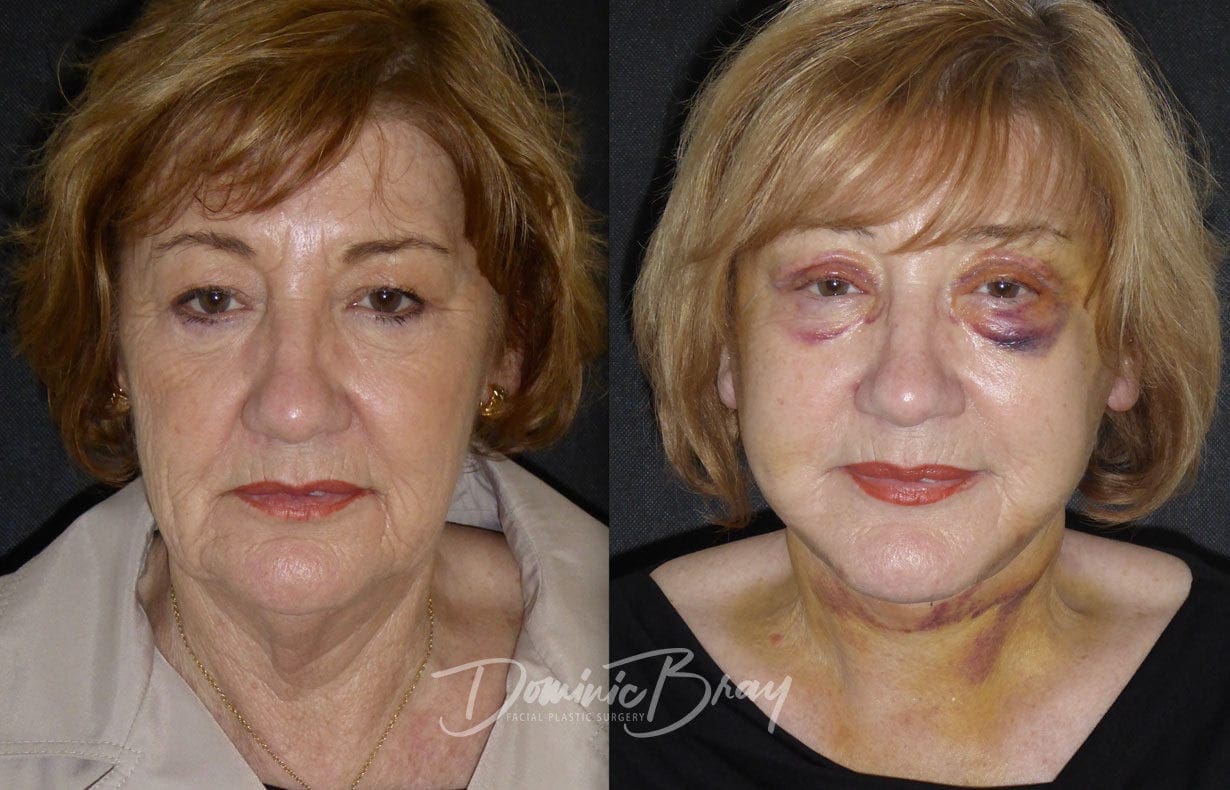 One Week


After Surgery

A week to and Annette is back disguised in big sunglasses to hide the bruises.

Looking though these she has the makings of a really lovely result, still naturally swollen another week and she should be feeling so much better. It is hard to miss the smile despite this as we look at these photos, she looks proportionately fantastic and all is healing really well. We now need her skin to contract into position so when she is ore healed skincare starts in earnest!

Five Weeks


After Surgery

At 5 weeks out Annette is doing great. Bruising now settled leaving a balanced rejuvenated face.

Annette conscientious use of prescription skin care is starting to pay dividends too as her skin tone and complexion matches her new facial structure. She will have a little relaxation of the skin envelope over the next few weeks as the last of the swelling subsides but is going to have a lovely result.
Filter Frontal View 3/4 View Profile View 3D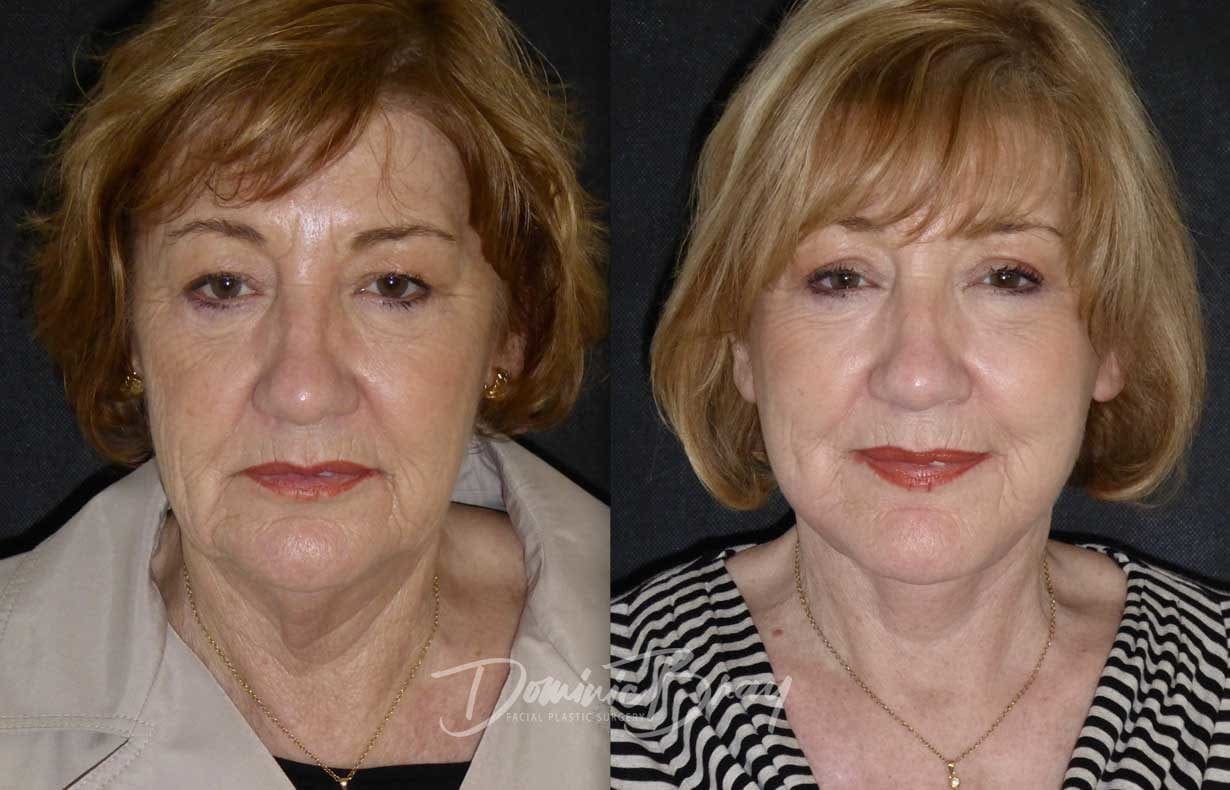 Filter Frontal View 3/4 View Profile View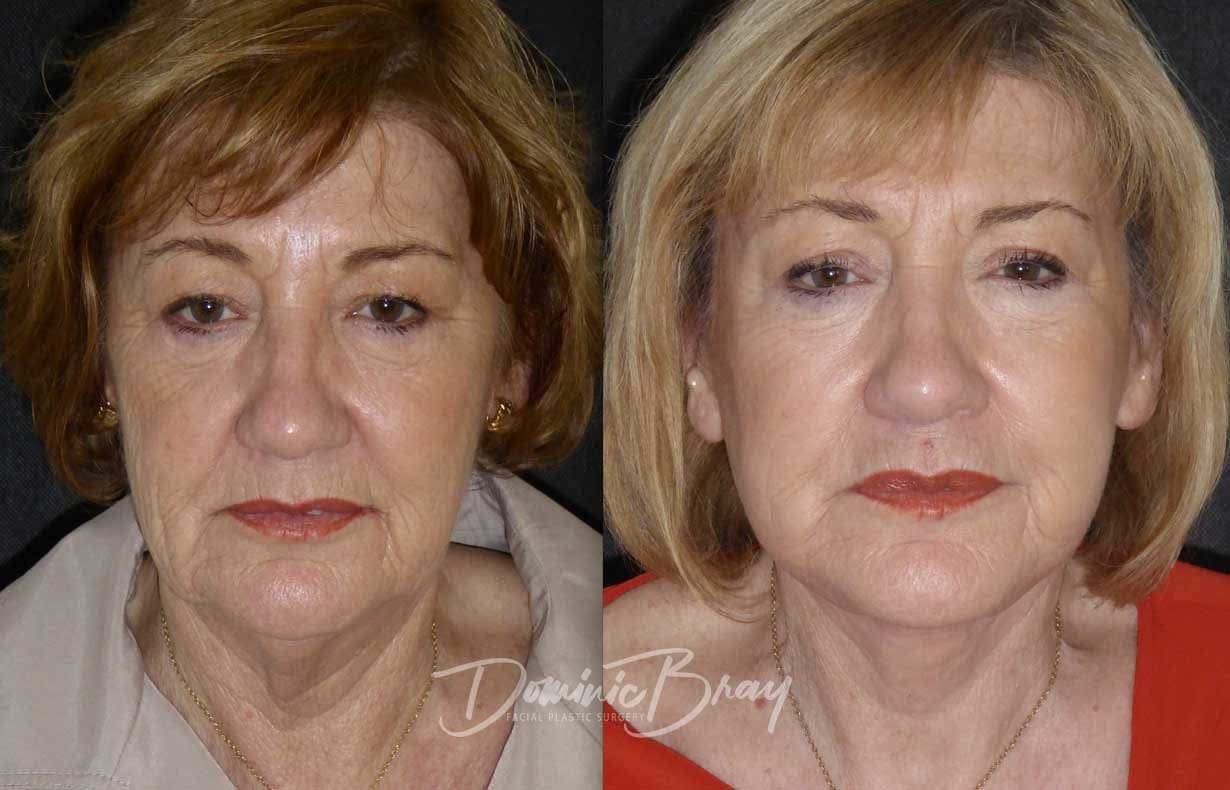 Three Months


After Surgery

Another couple of months on and Annette is back for review. 3 months out now she has settled beautifully in to her surgery.

Her temple incision is a little red but this should settle in time. Annette's jaw and neck lines look fantastic, she retains good volume in the mid face and her skin is now much healthier. A really lovely result.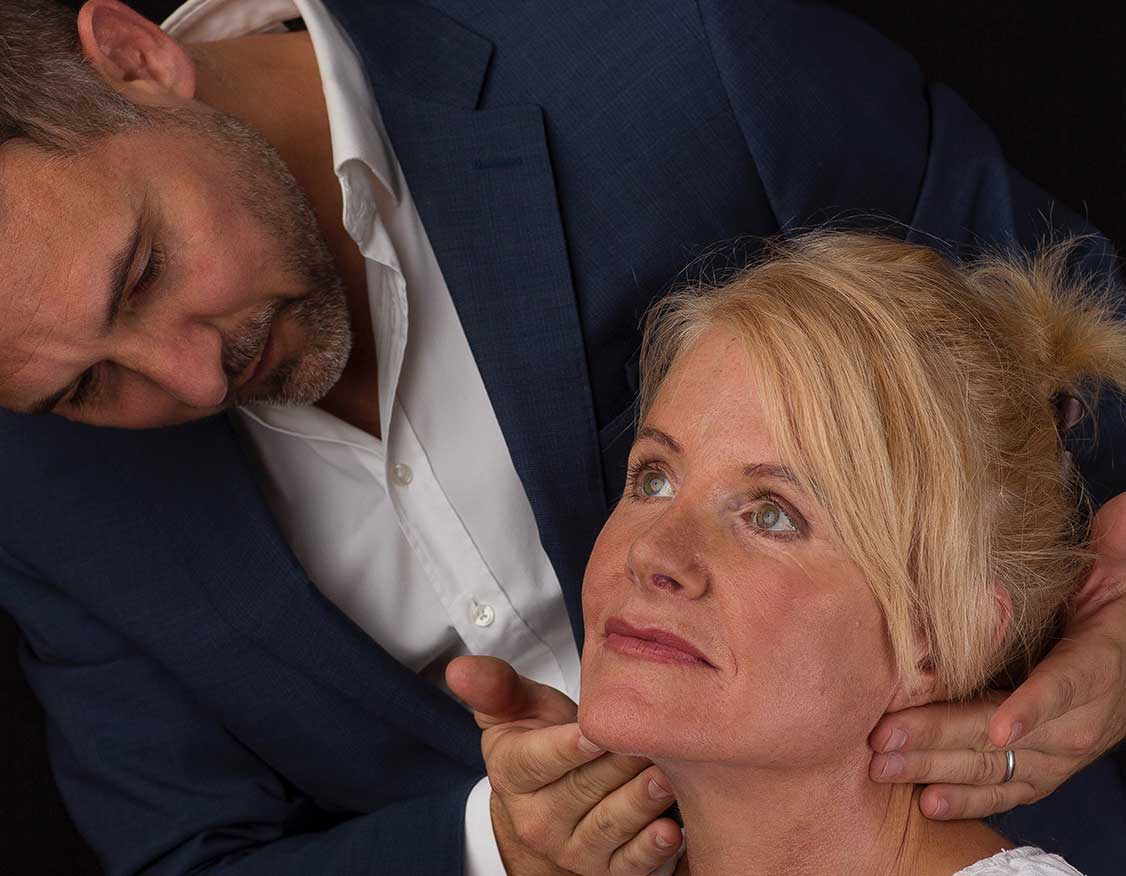 Considering

Facelift Surgery?
The definitive guide to anyone considering facelift and neck lift surgery at our London or Tunbridge Wells locations. Essential research for potential patients.
Read this first