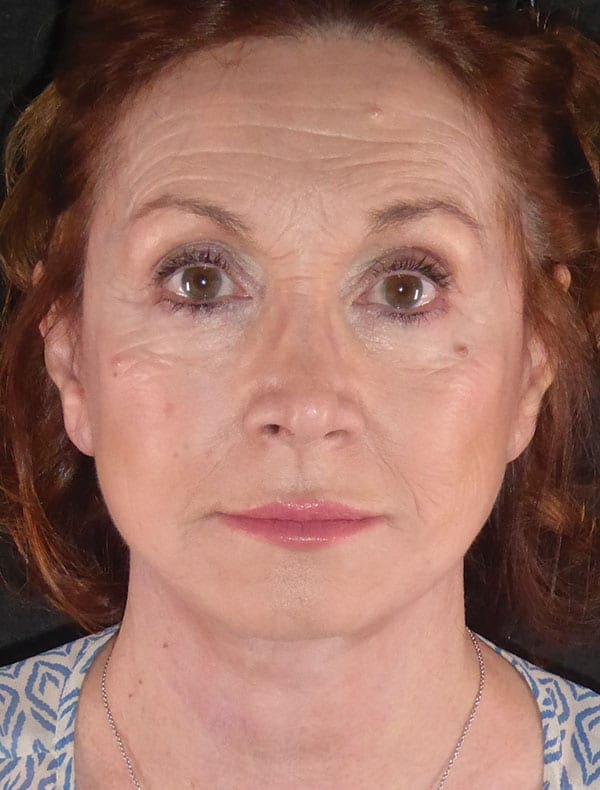 Antoinette (68)
Face Neck lift, platysmaplasty, & Lateral browlift
Antoinette came to see me having seen previous transformations and sought my advice about freshening her appearance particularly in the jowls and neck line.
True soft tissue descent over a structurally strong lower facial third made her an excellent candidate for aa deep plane face and neck lift, platysmaplasty and lateral browlift. This is her story.

One Day


After Surgery

Antoinette did brilliantly through surgery yesterday. A simple dissection but oozy! Some faces just do bleed more… Structurally she looks great today but I expect a few bruises in the neck over the neck week or two. I am happy with how her result will be though when all healed
Filter Frontal View Frontal View Frontal View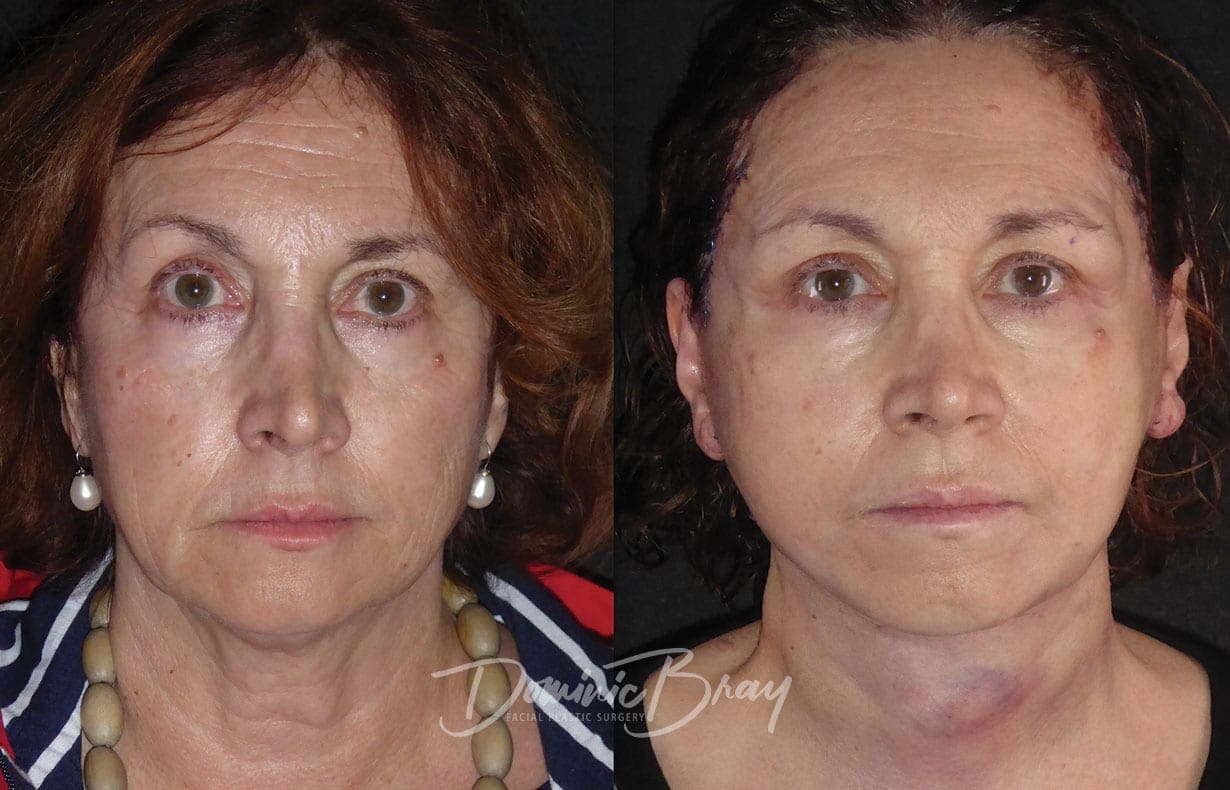 Filter Frontal View 3/4 View Frontal View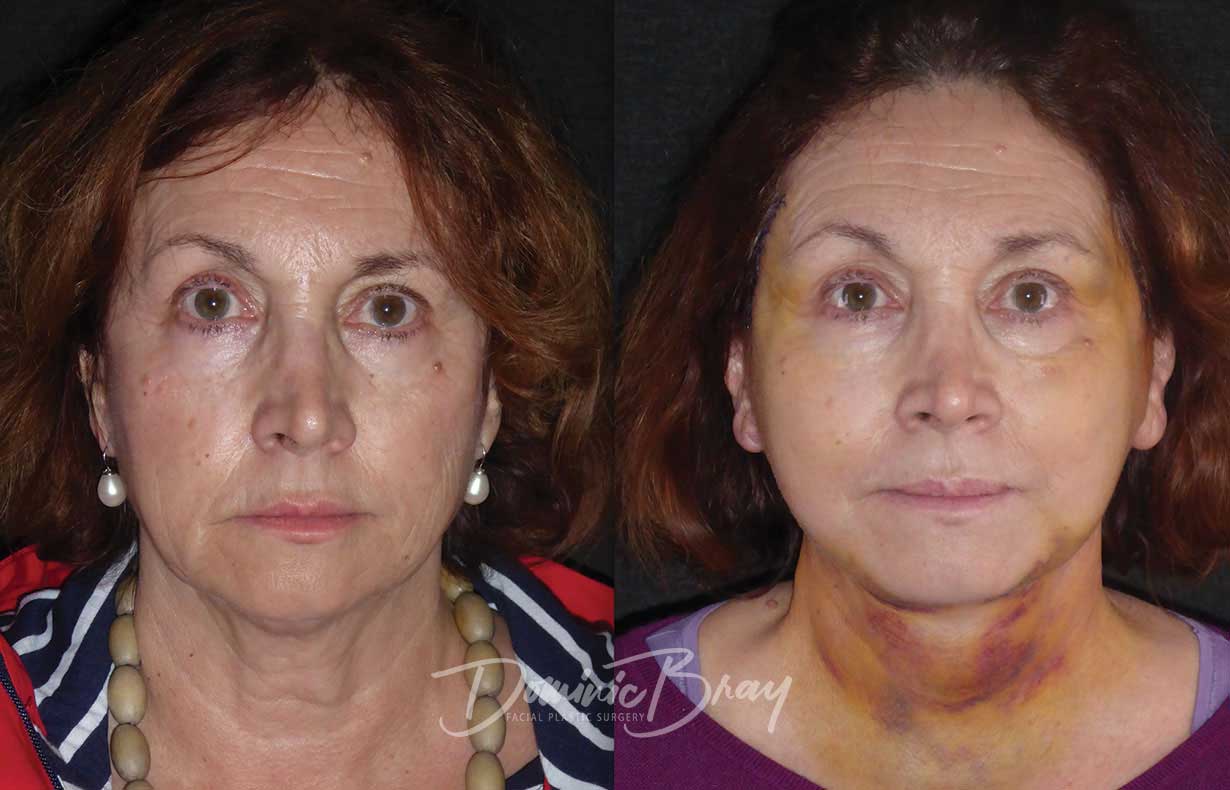 One Week


After Surgery

Back for removal of stitches and Antoinette is bruised! Despite this and the expected swelling she is on track for a remarkable rejuvenation. Still numb around the ears and in front of them, feeling will return as the weeks progress. I have lasered her bruising today to speed things along.

Four Weeks


After Surgery

A few weeks is a long time in facelift recovery. Antoinette came back today looking much better. Her new facial contours are apparent, she looks fresher and those jowls are a thing of the past. With her previous bruising she still has a little discolouration under the skin flaps which will subside over the coming months and is very easily covered.
Filter Frontal View 3/4 View Profile View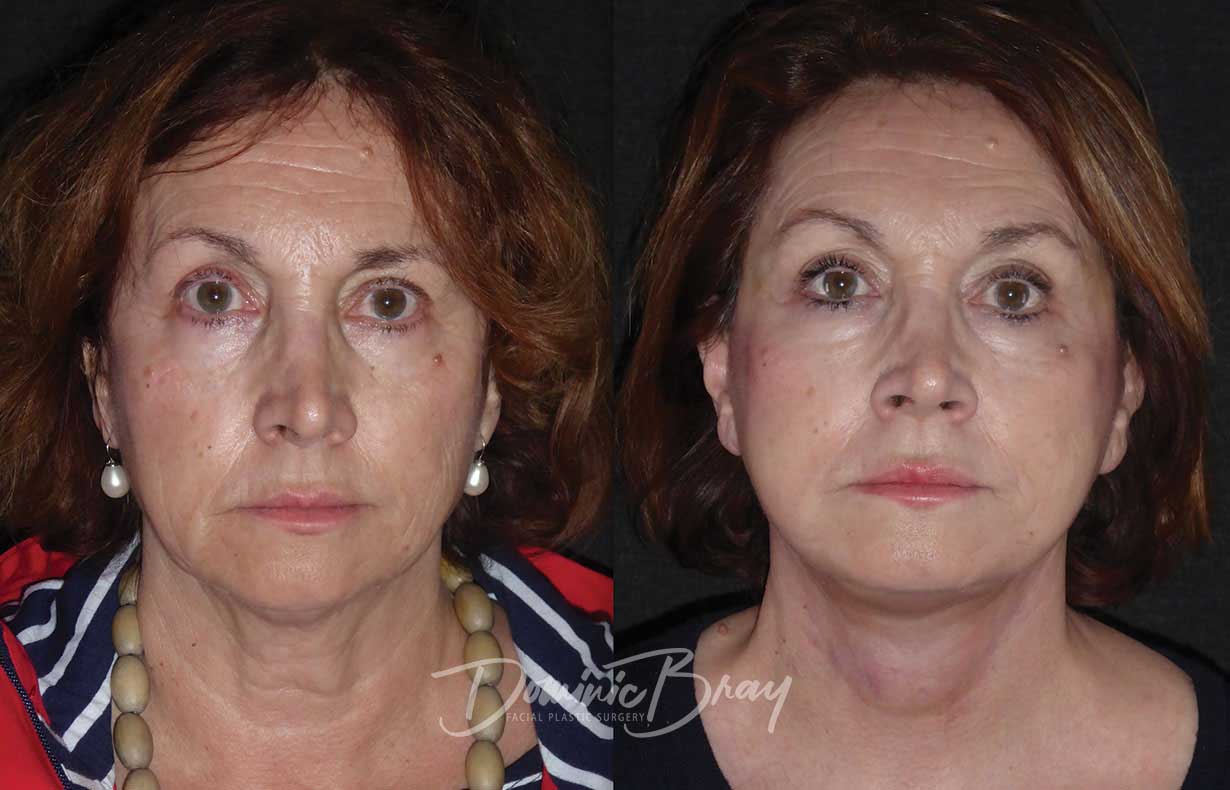 Three Months


After Surgery

12 weeks out from surgery and what a beautiful result. Antoinette looks fresh, well contoured and a better version of her former self. Incisions have healed beautifully and the discolouration is fading nicely now. She looks beautiful and her new face really suits her. It has been a pleasure looking after her.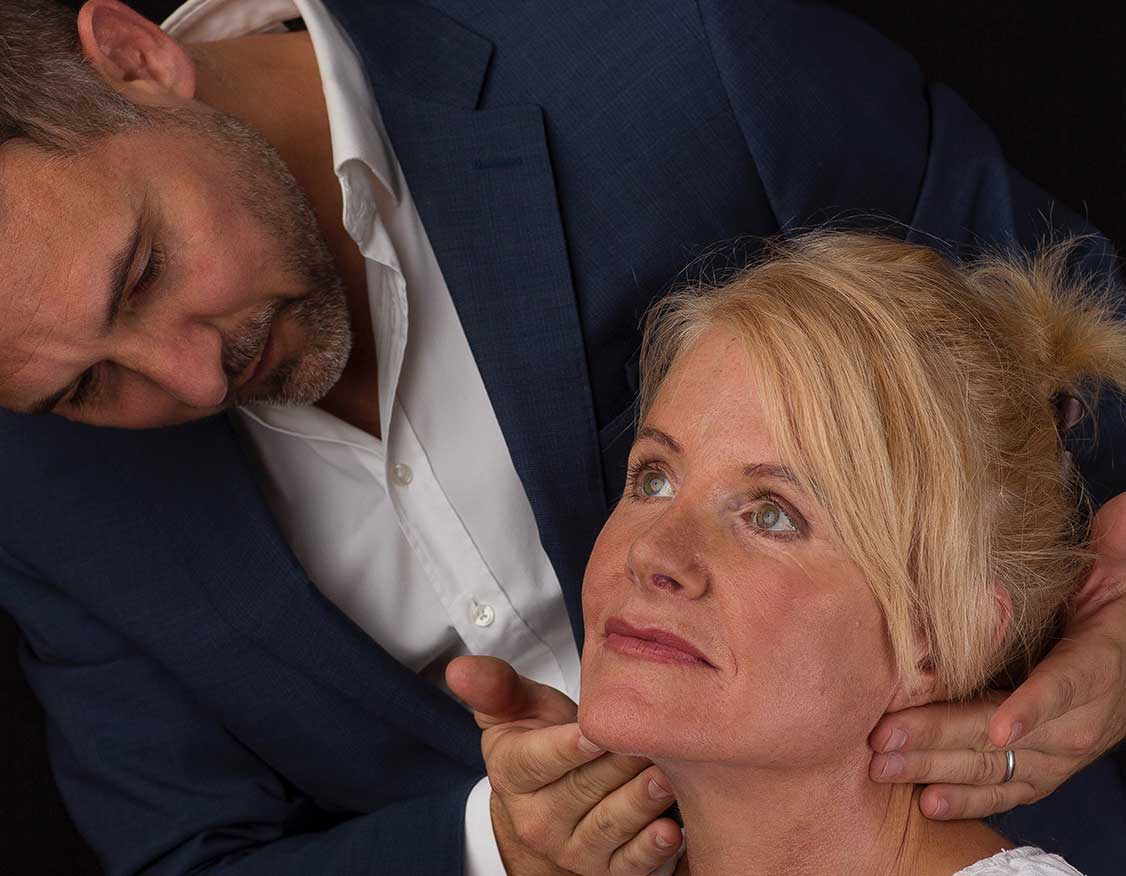 Considering

Facelift Surgery?
The definitive guide to anyone considering facelift and neck lift surgery at our London or Tunbridge Wells locations. Essential research for potential patients.
Read this first