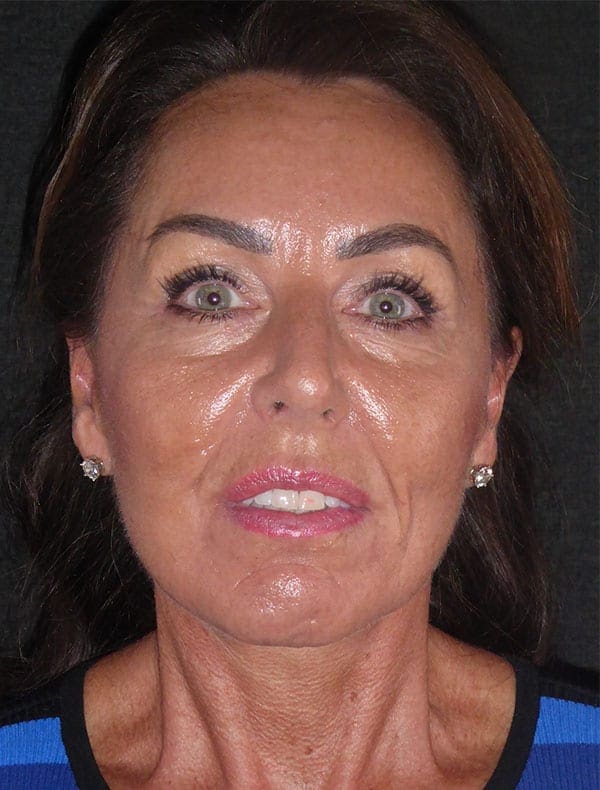 Carol (55)
Face Neck lift, platysmaplasty, & lateral browlift
Carol was referred to me by a colleague in the aesthetic industry.
Having previously undergone facial fillers which were dissolved, she developed a reaction which led to scarring and depression of the left nasolabial fold. The depression was tethered to deeper structures by ligaments and I suggested we divide these as part of a deep plane facelift. This is Carol's journey.

One Day


After Surgery

Yesterday was a breeze for Carol and for me!

As expected, there was a little scarring deep in the nasolabial fold but once released everything lifted and smoothed perfectly. Today Carol is feeling great, looking great and we are both looking forward to her final result
Filter Frontal View 3/4 View Profile View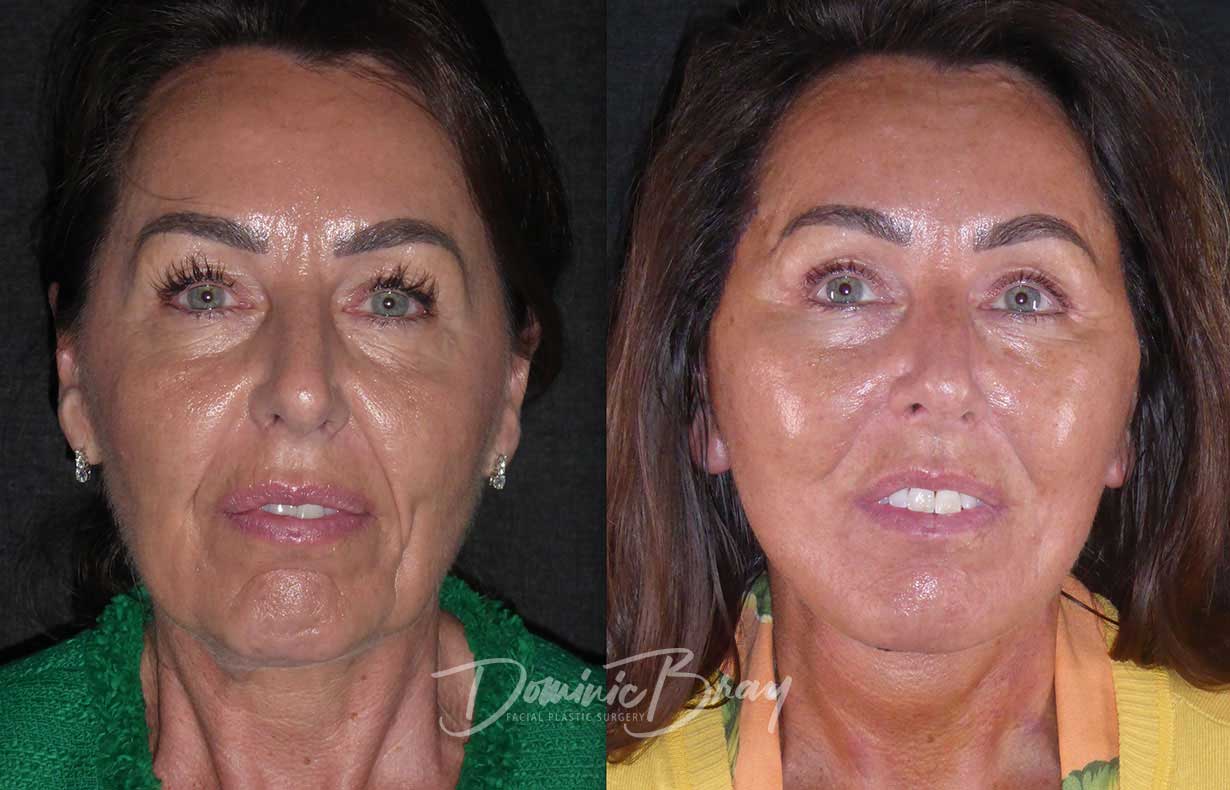 Filter Frontal View 3/4 View Profile View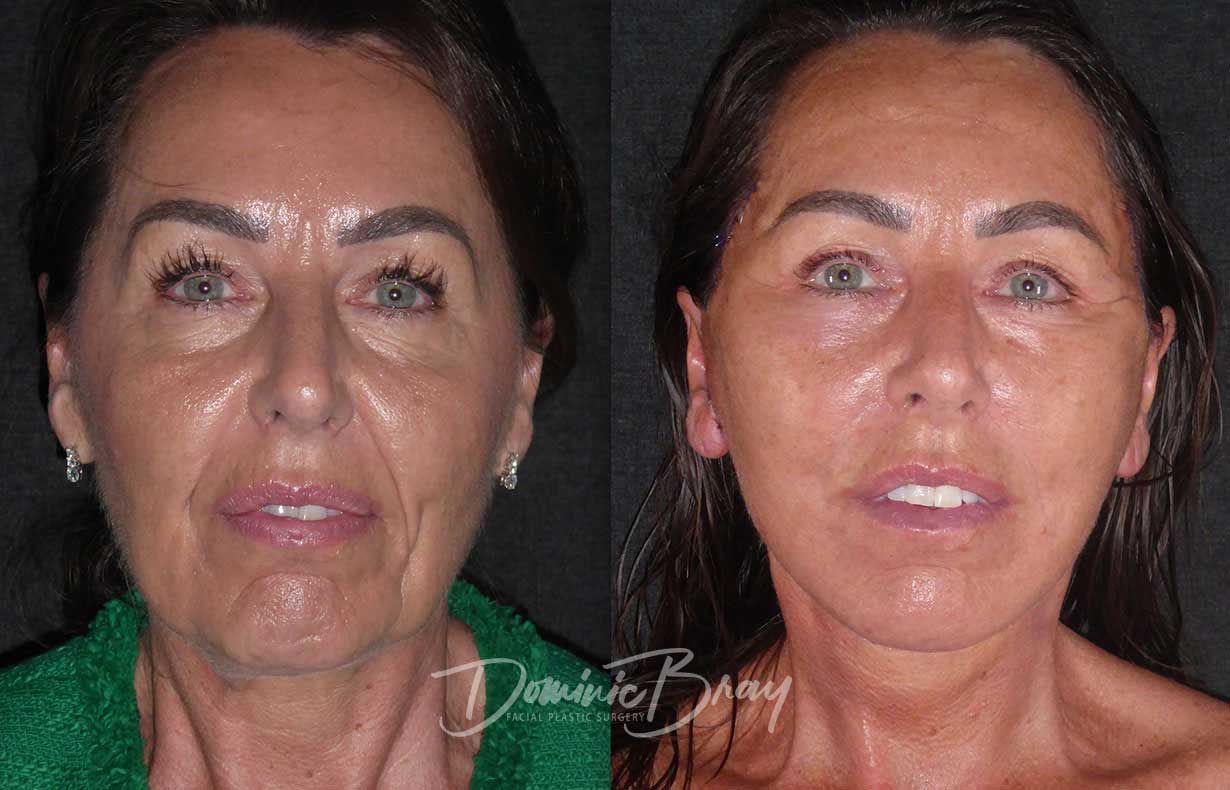 One Week


After Surgery

Just a week after surgery Carol is already looking like surgery was a distant memory.

She is a really quick healer and swelling and bruising is minimal. Stitches out today and the last of the swelling will settle over the next week I suspect.

Three Weeks


After Surgery

Only 3 weeks out, and I am reviewing Carol today before the summer break.

She looks fantastic and is still healing far quicker than most. Incisions are healing beautifully and her naso-labial depression has come out nicely, it might need a little additional volume at next review but she is settling into a beautifully natural and proportionate result.

Three Months


After Surgery

Now three months from deep plane facelift surgery and Carol looks fantastic.

The lift has help to efface the depression in her fold and a little layered filler injection should complete her treatment program. She looks beautiful and natural. I love her neck and jawline contour!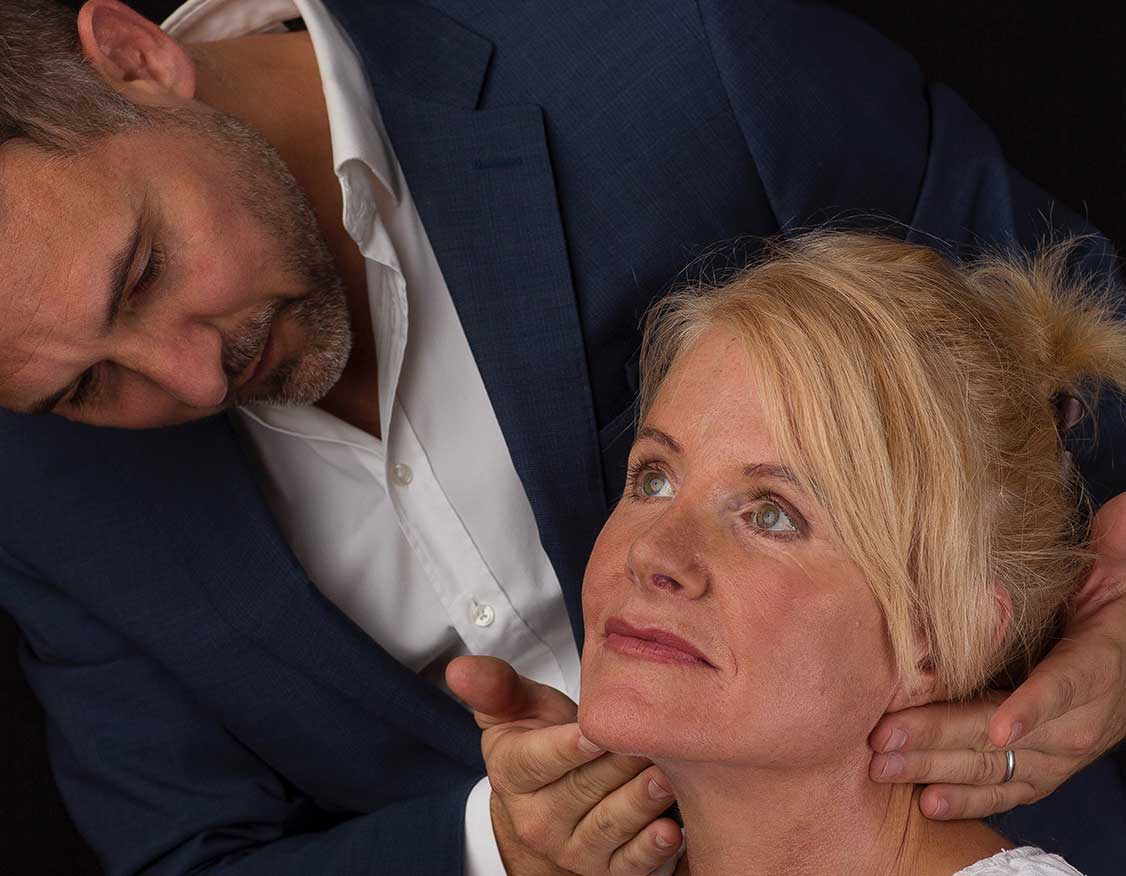 Considering

Facelift Surgery?
The definitive guide to anyone considering facelift and neck lift surgery at our London or Tunbridge Wells locations. Essential research for potential patients.
Read this first