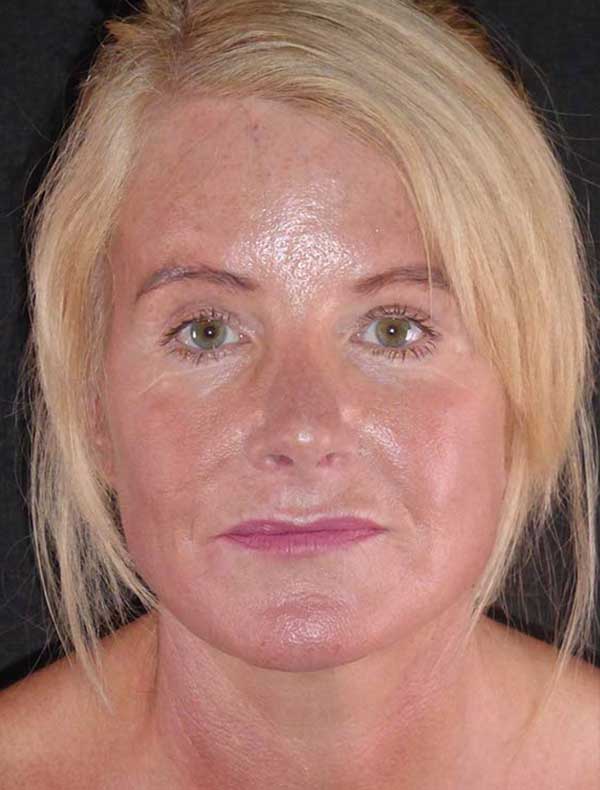 Helen (59)
Face Neck Lift, platysmaplasty, Lateral browlift, & facial liposculpture
Helen sought my advice about freshening her appearance. She felt she had lost herself after a difficult few years.
With wonderful natural neck and facial structure, I knew under her facial soft tissue descent she had a really attractive neck and jawline. We decided to restore this with a face and neck lift, platysmaplasty, lateral browlift and facial contouring. This is her journey.

One Day


After Surgery

Just a few hours after fairly large surgery, Helen is already getting an idea of the shape and form that has been achieved.

Deep neck sculpting has restored her neck chin angle beautifully. She has some recovery to go but we are both excited about her outcome.
Filter Frontal View 3/4 View Profile View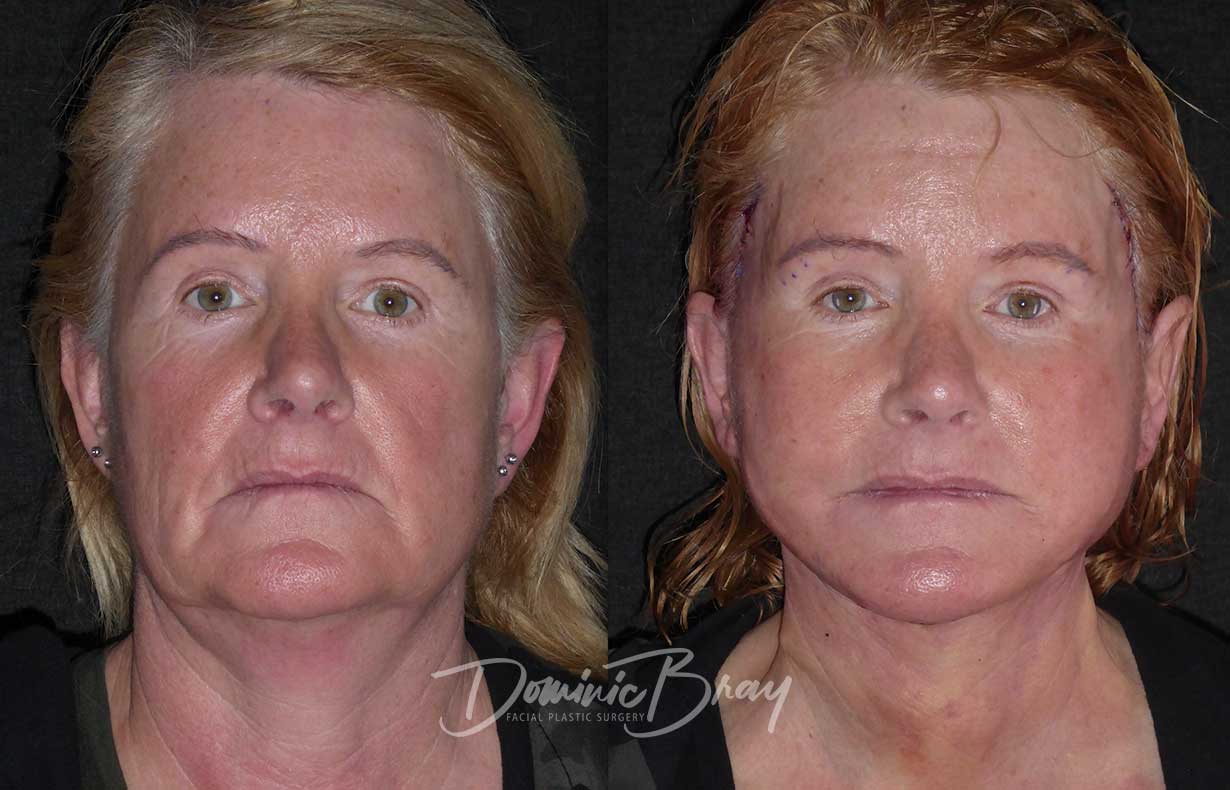 Filter Frontal View 3/4 View Profile View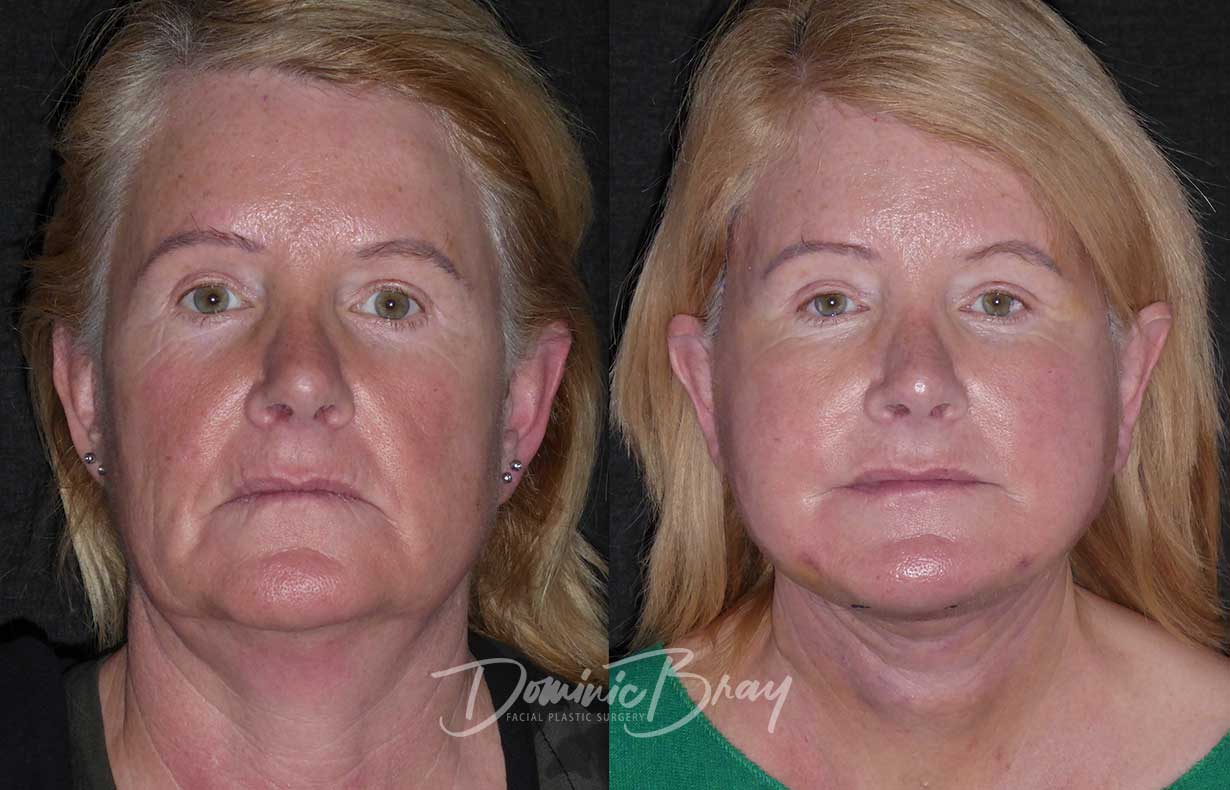 One Week


After Surgery

As expected Helen is now swollen but has remarkably little bruising considering the liposculpture.

In another week this will have reduced considerably and she should be able to reapply makeup but will need to relearn the contours of her new face! She is still on track for a beautiful rejuvenation.

Four Weeks


After Surgery

What a difference a few weeks make! Healing beautifully now Helen returns for review looking fantastic.

Still a little swollen, her face should improve over the next few weeks as her lift settles. Her incisions are already hard to see even with her hair up and on next review I expect them to be invisible to the naked eye.

Five Months


After Surgery

Wow, Wow, Wow!! Is this the same lady I met a few months ago. Helen arrived for review and stopped me in my tracks.

Her face is perfectly contoured, beautifully healed and she radiants confidence. She now has an outer appearance to match her inner softness and beauty, such a lovely lady, it has been a real honour to take her on this journey.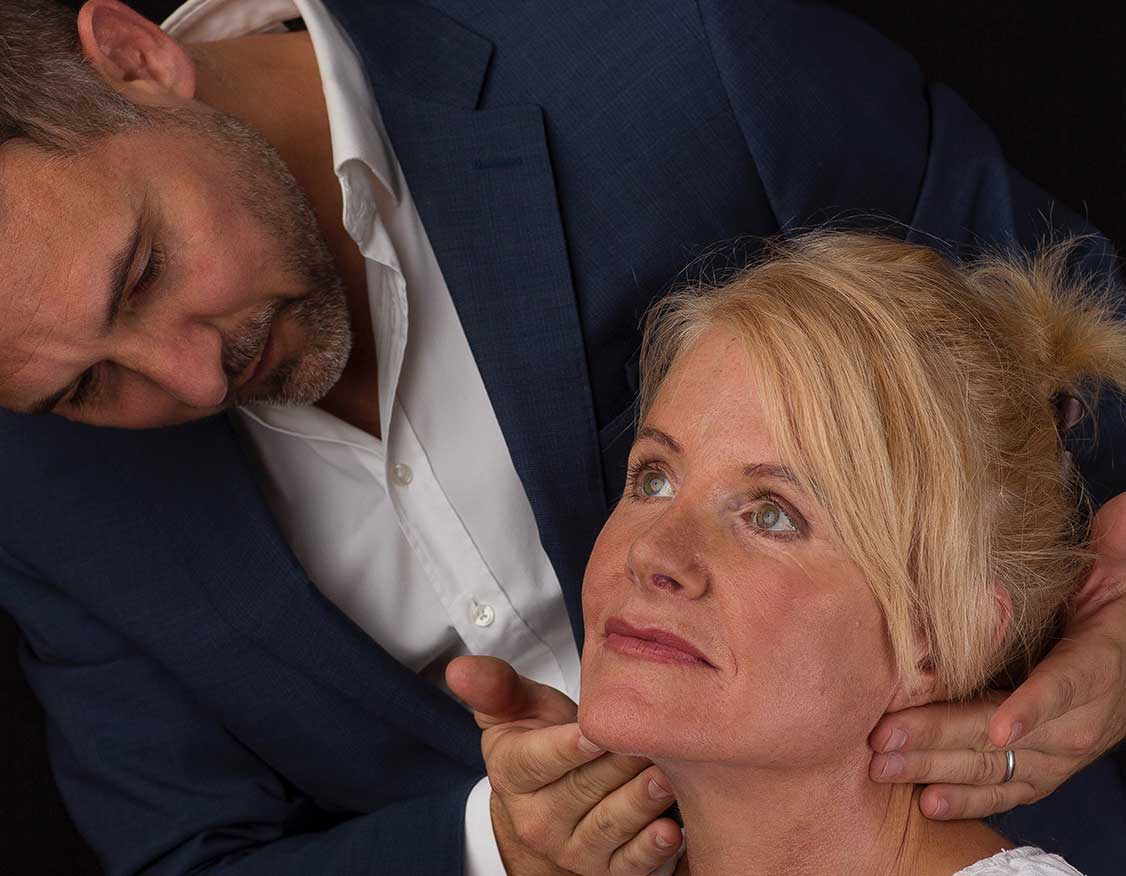 Considering

Facelift Surgery?
The definitive guide to anyone considering facelift and neck lift surgery at our London or Tunbridge Wells locations. Essential research for potential patients.
Read this first