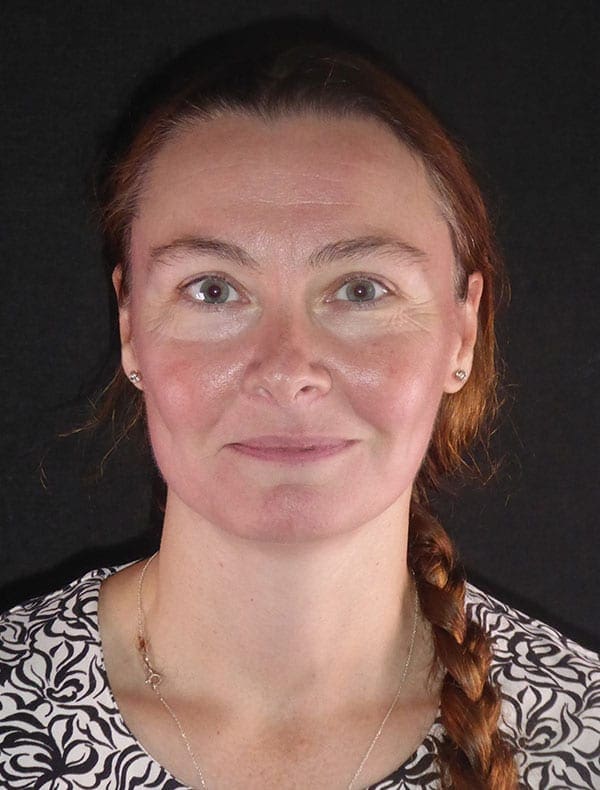 Jacqui (44)
FACE NECK LIFT, PLATYSMAPLASTY, LATERAL BROWLIFT, UPPER BLEPHAROPLASTY, & LIPOSCULPTURE
Jacqui is a fellow medical professional colleague who was young to consider facial rejuvenation but felt her outward appearance didn't reflect who she was. Toiling away in the NHS for years certainly doesn't help, I know!
Facially Jacqui had aged in both volume descent and deflation and her lower facial third was volume dominant. I suggested a face and neck lift with platysmaplasty and liposculpture to redefine her lower facial third, reduce the jowls and revolumise the mid face and a lateral brow lift and upper blepharoplasty for the the upper third. This is Jacqui's journey.

One Day


After Surgery

Poor Jacqui had a lot of surgery yesterday but it went really well.

Significant volume reduction the jowl and neck is already apparent with new rejuvenated facial proportions already obvious. Really looking forward to seeing Jacqui's final result as I think it is going to be fantastic.
Filter Frontal View 3/4 View Profile View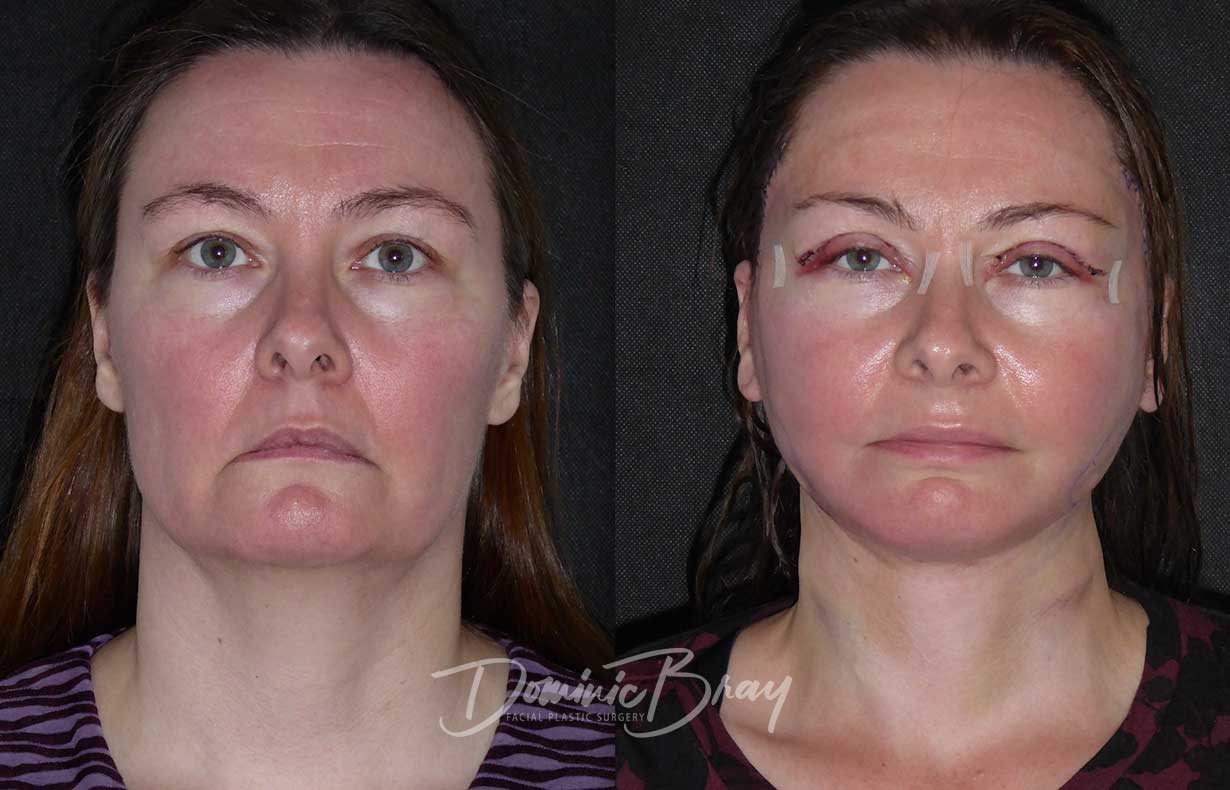 Filter Frontal View 3/4 View Profile View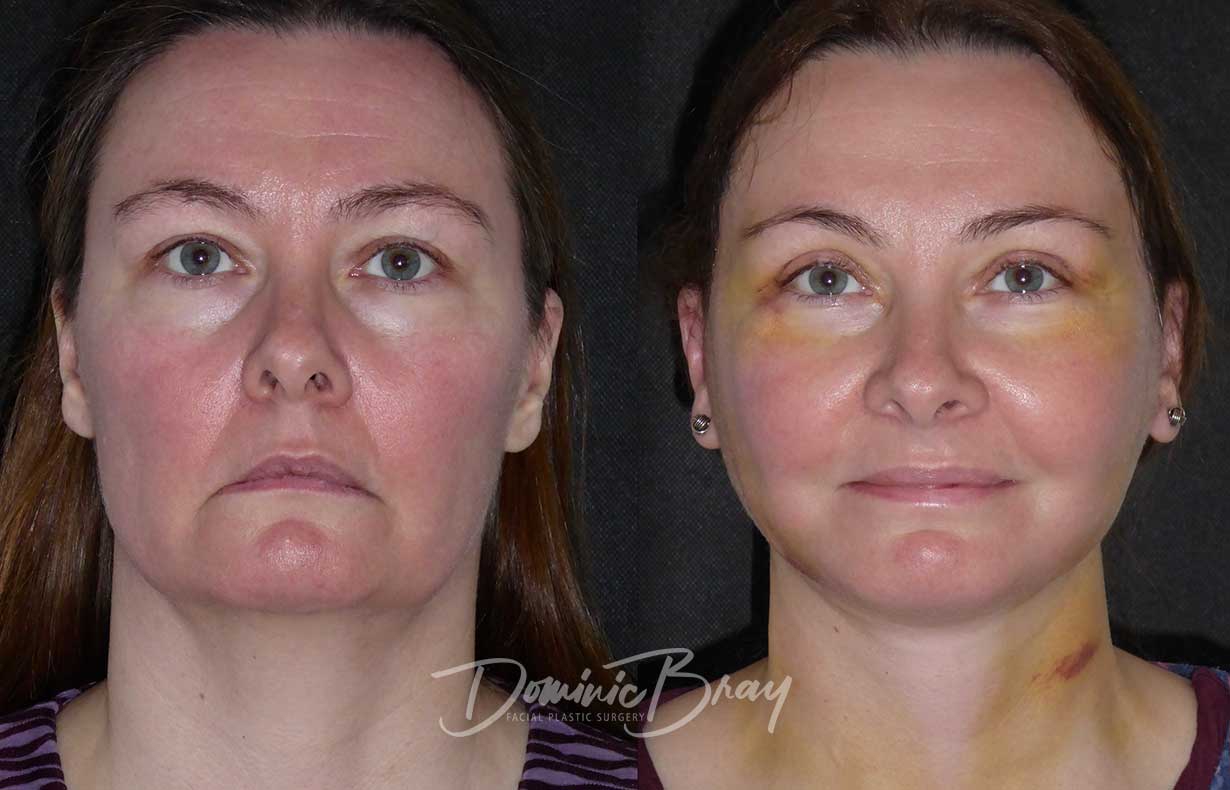 One Week


After Surgery

My word! Jacqui returns at a week looking absolutely beautiful. Her eyes are years younger already.

A little yellow bruising remains but should be easily coverable in a few days and at this rate she should be ready to show her new face socially in another week. Her incisions are healing beautifully and her lower facial third, neck and jowls are feminine, softer and defined.

Three Months


After Surgery

It's now 3 months since Jacqui's surgery, and she returns from abroad for review looking just fantastic.

Refreshed, rejuvenated and beautiful. Her incisions are almost invisible and she is balanced and proportionate across the facial thirds I love her result and hope she does too!

Two Years


After Surgery

It is so lovely to see Jacqui again unexpectedly 2 years out from surgery.

Looking better than ever, I take the opportunity to take some photos and show her again how far she has come. Such a privilege to have taken her on this journey, we are both delighted with her outcome.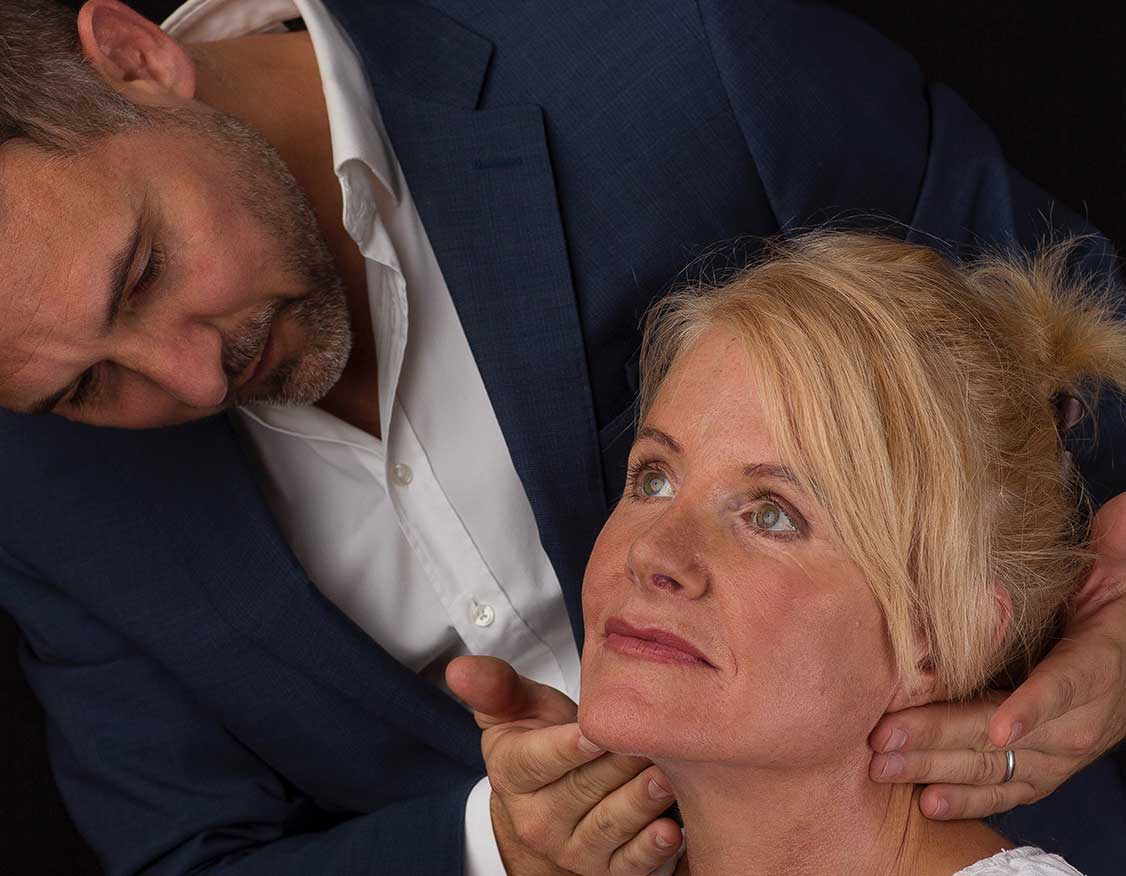 Considering

Facelift Surgery?
The definitive guide to anyone considering facelift and neck lift surgery at our London or Tunbridge Wells locations. Essential research for potential patients.
Read this first