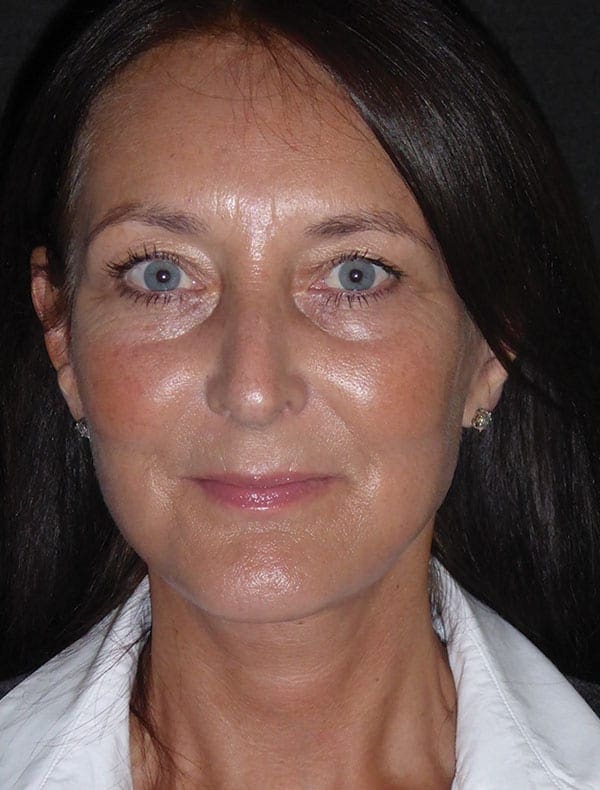 Jane (57)
Face Neck lift, & platysmaplasty
Jane reached out to me for help when she no longer recognised herself in photos and in the mirror.
Time has obscured her jawline as jowls formed and her naturally heart shaped face became more square. Examining her I could see what lay beneath and was genuinely excited for what I could achieve for her. I was delighted when she trusted me to help her get there. This is her journey.

One Day


After Surgery

It sounds ridiculous but some faces lift themselves! Jane's was one of those yesterday.

Everything went beautifully. We can already see her new facial shape clearly and that beautiful contour. She might be a little swollen from the facial liposculpture but I think she is going to have a really great result.
Filter Frontal View 3/4 View Profile View

Filter Frontal View 3/4 View Profile View
One Week


After Surgery

Jane is back for stitch removal and swollen! Nothing abnormal or unexpected and will settle daily over the next week.

Avoiding salt, keeping the head above the heart at all times and patience are key at this stage. Everything is healing as expected and I am looking forward to seeing her result in a few weeks.

Three Months


After Surgery

We missed the four week review as Jane took her beautiful new face on holiday! But it was worth the wait.

Jane just 12 weeks after surgery is transformed back to her old self, just a better version. Her jowls are lifted back the mid face which is volumised and frames her middle third. Her jowls are sculpted and her neck and jawlines are stunningly defined. I am so happy for her and her result. It couldn't have happened to a nicer person.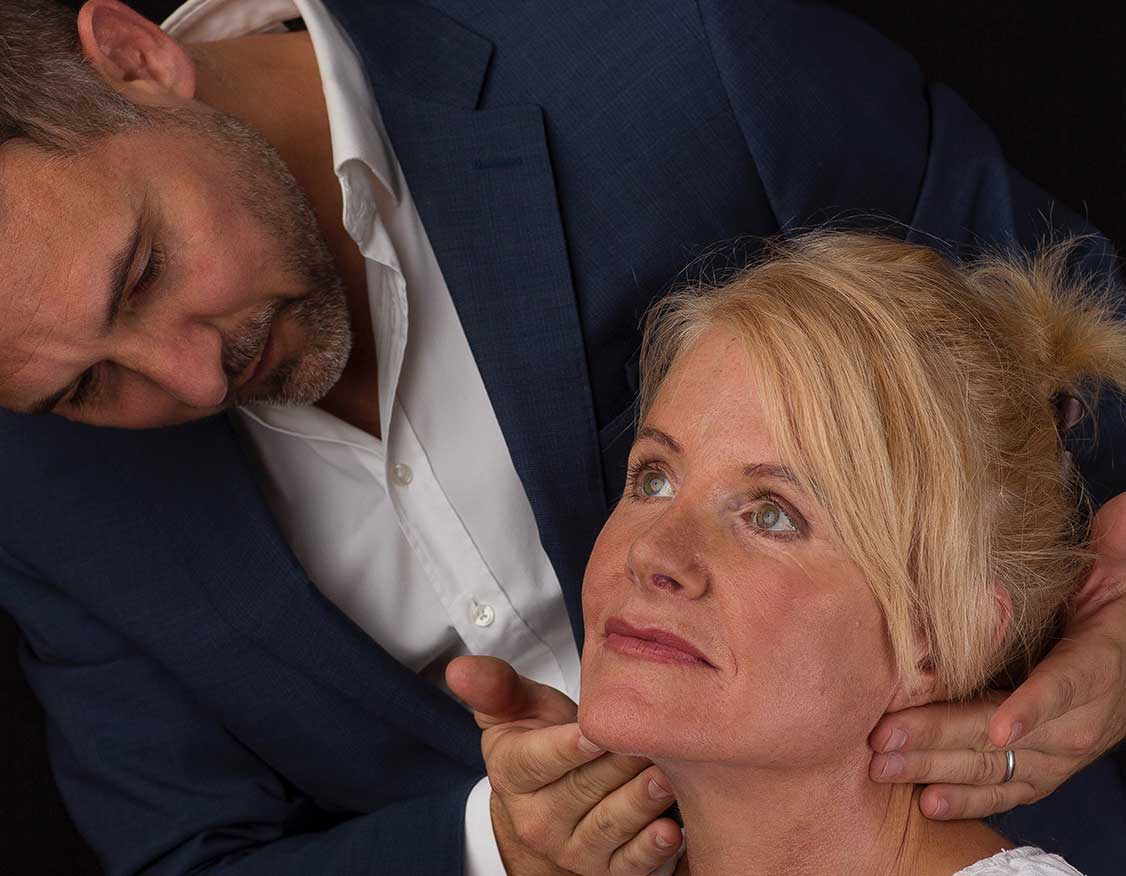 Considering

Facelift Surgery?
The definitive guide to anyone considering facelift and neck lift surgery at our London or Tunbridge Wells locations. Essential research for potential patients.
Read this first