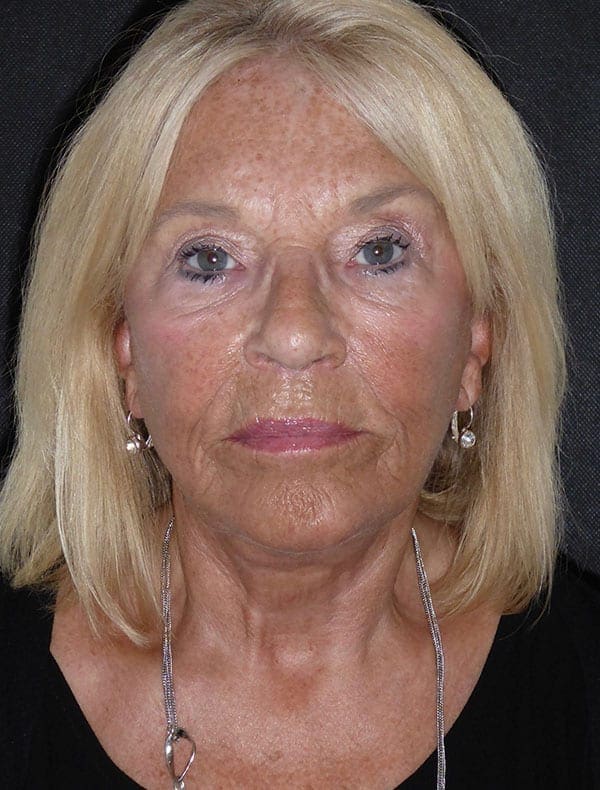 Julia (69)
FACE NECK LIFT, & PLATYSMAPLASTY
Julia had previously undergone eyelid rejuvenation and asked me to help rejuvenated her lower facial third and neck.
Despite not carrying much body fat, there was fat accumulation in the neck which masked her jaw and neck lines and had created a lot of skin laxity. After agreeing to stir smoking which she did brilliantly we undertook a face and neck lift with platysmaplasty and liposcultpure under local and sedation.

One Day


After Surgery

Naturally a bit swollen and a few bruises already, the morning after Julia is doing really well.

An extensive dissection and flap enabled me to fat sculpt and then lift her lax facial muscles and remove excess skin. I think she should have a really good result given time to heal.
Filter Frontal View 3/4 View Profile View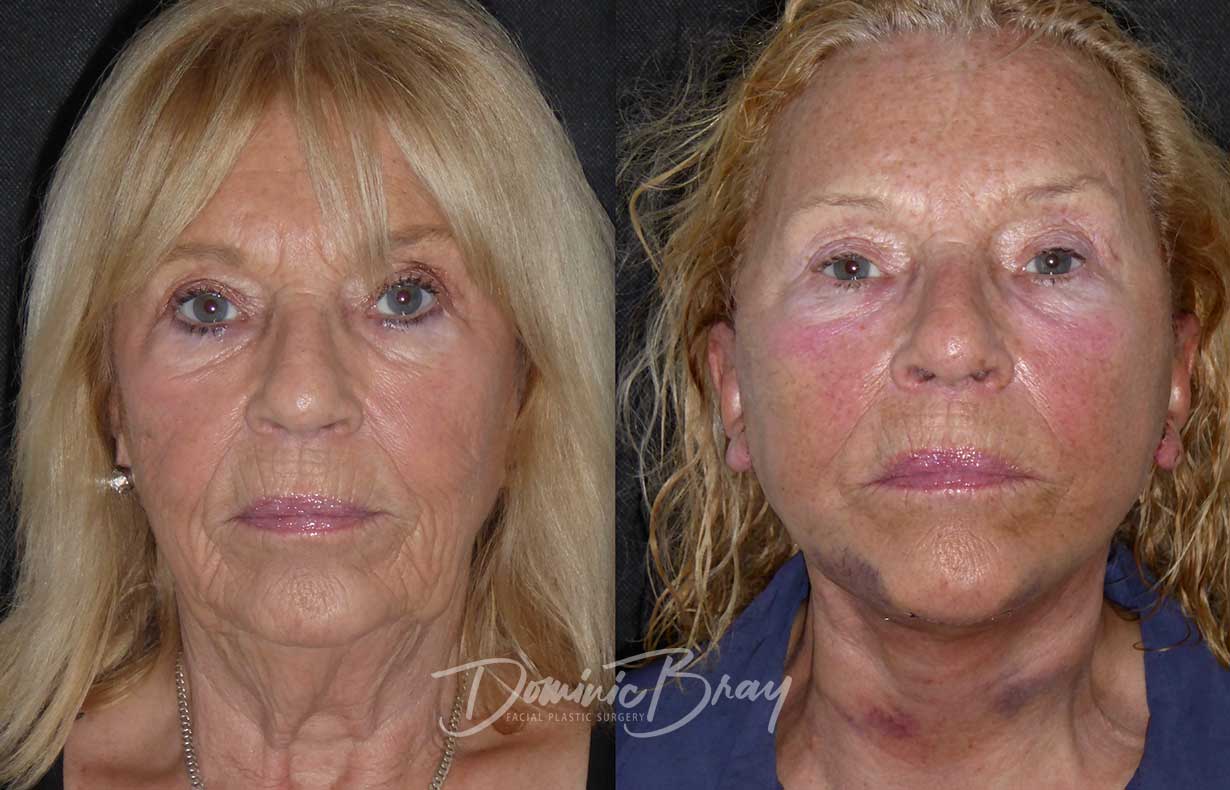 Filter Frontal View 3/4 View Profile View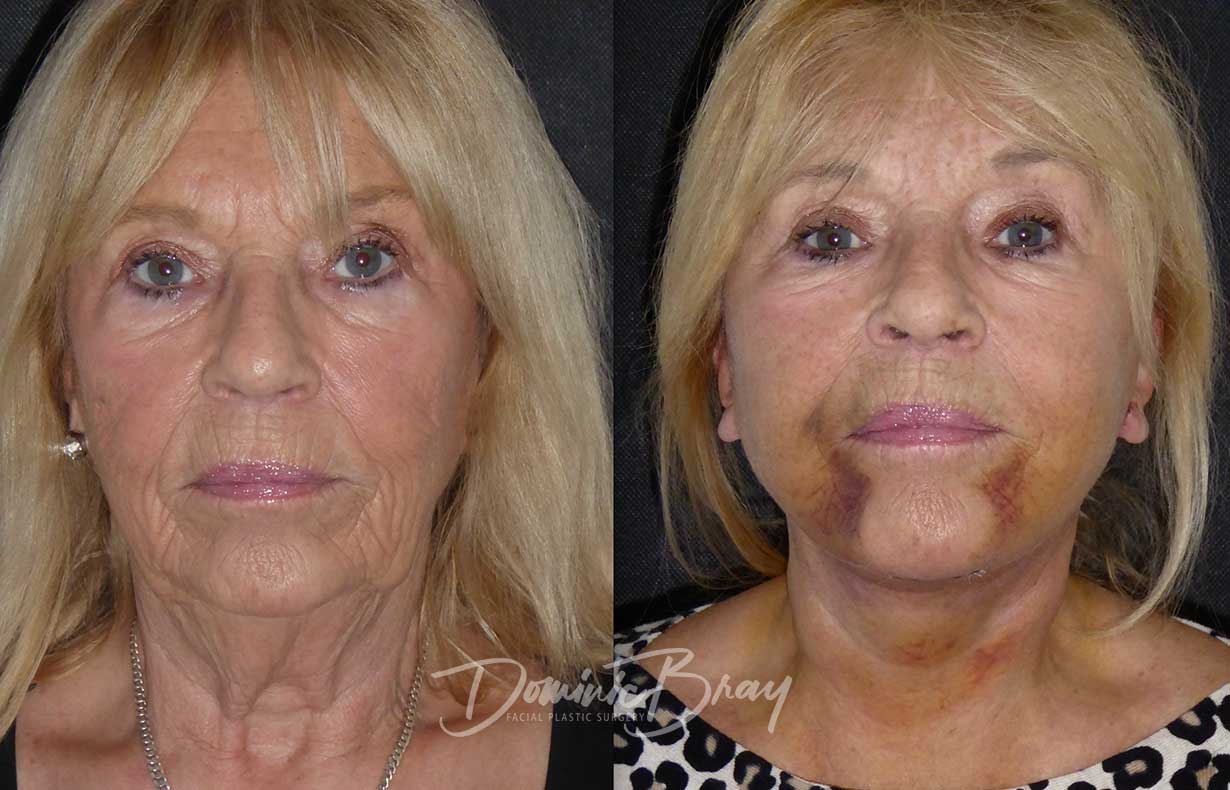 One Week


After Surgery

A week is a long time in facelift recovery, the first few days of swelling seem to go on forever but at day 3 a corner is turned and swelling goes down as bruising comes out.

At day 8 now Julia's new facial contours are taking shape nicely. A beautiful shape is emerging and all is healing well. Her bruising should descend in to the chest and disappear over the next week. With her smoking history I was worried about how her skin would heal but all seems to be going perfectly to plan!

Four Weeks


After Surgery

Julia's 4 week check coincides with her big birthday party tomorrow and I cannot believe how good she looks this soon after quite extensive facial surgery.

Beautifully rejuvenated with a hugely improved neck and jawline she will be belle of the ball. Incisions are healing beautifully and sensations are starting to return. Really looking forward to seeing her result in a couple of months.
Filter Frontal View 3/4 View Profile View Incisions 3D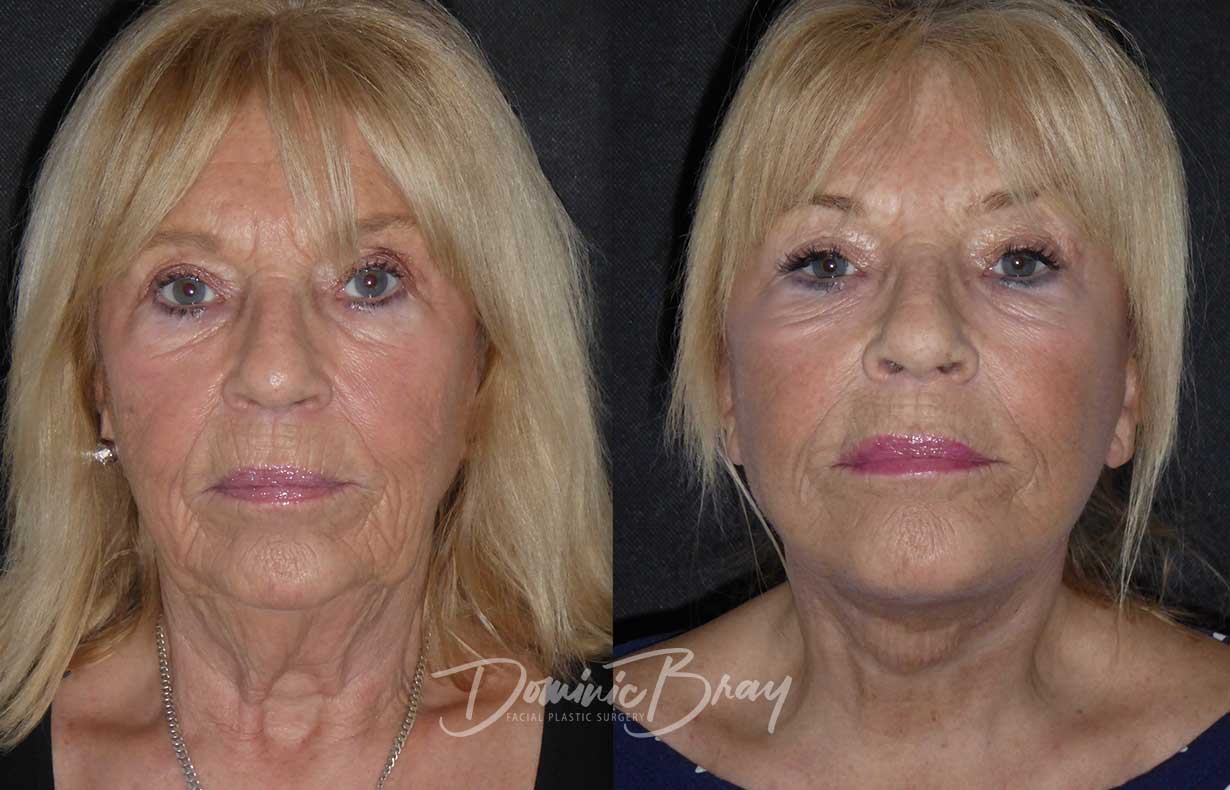 Filter Frontal View 3/4 View Profile View Incisions 3D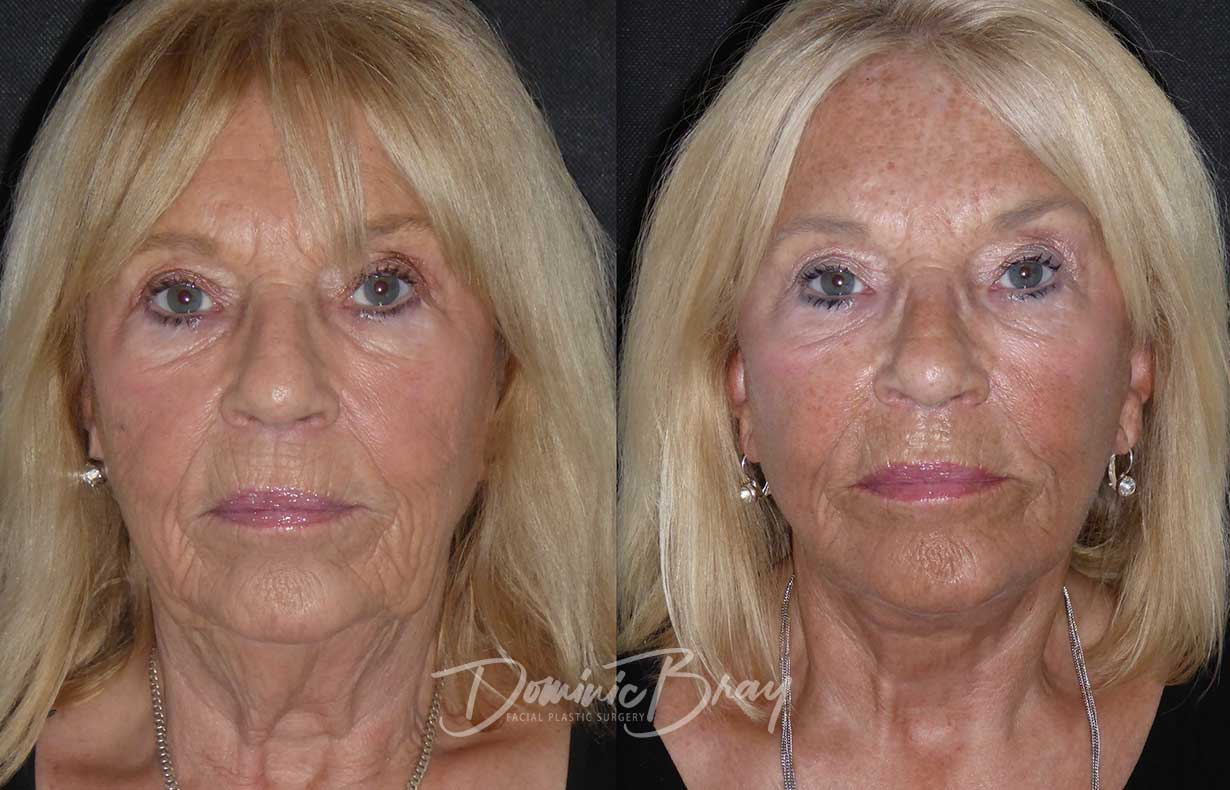 Three Months


After Surgery

Now 3 months out and Julia is well healed.

Her neck and jawlines subtly rejuvenated with better facial proportion. Her incisions are nearly invisible now and she can enjoy her new refreshed appearance.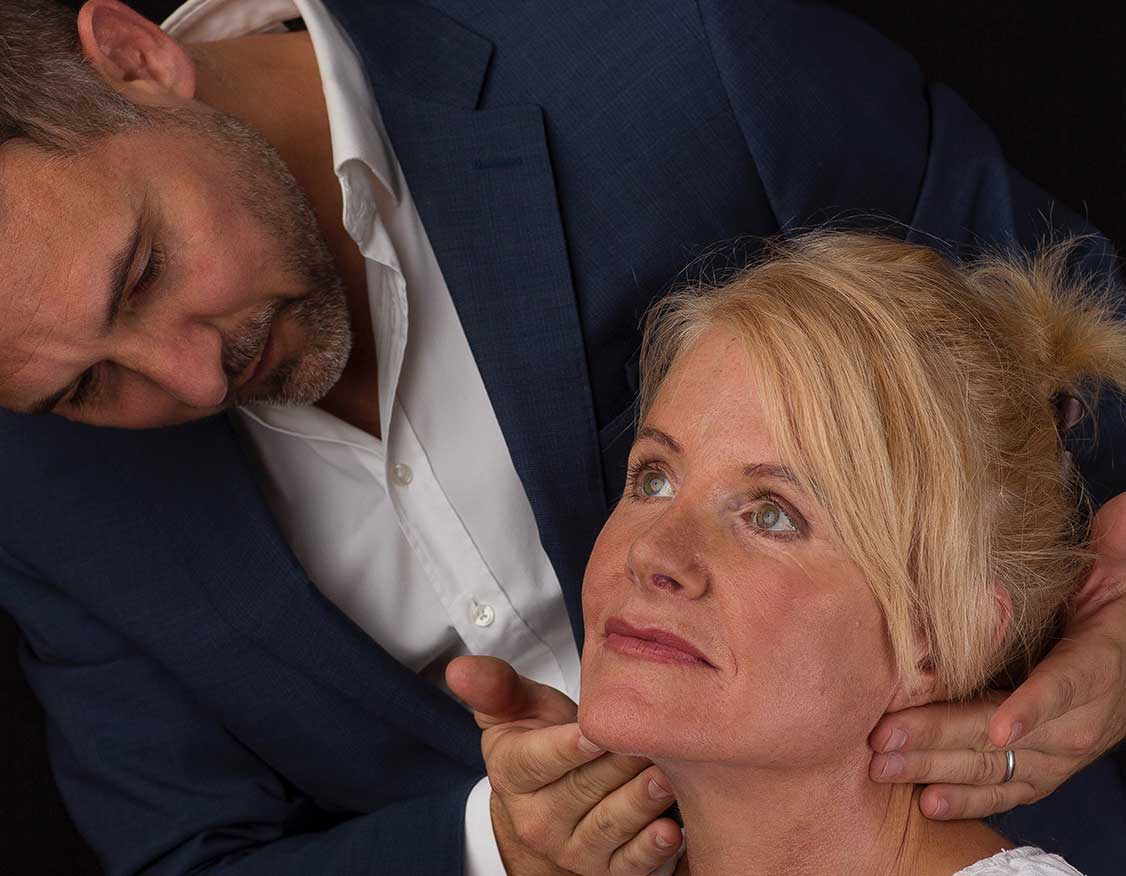 Considering

Facelift Surgery?
The definitive guide to anyone considering facelift and neck lift surgery at our London or Tunbridge Wells locations. Essential research for potential patients.
Read this first