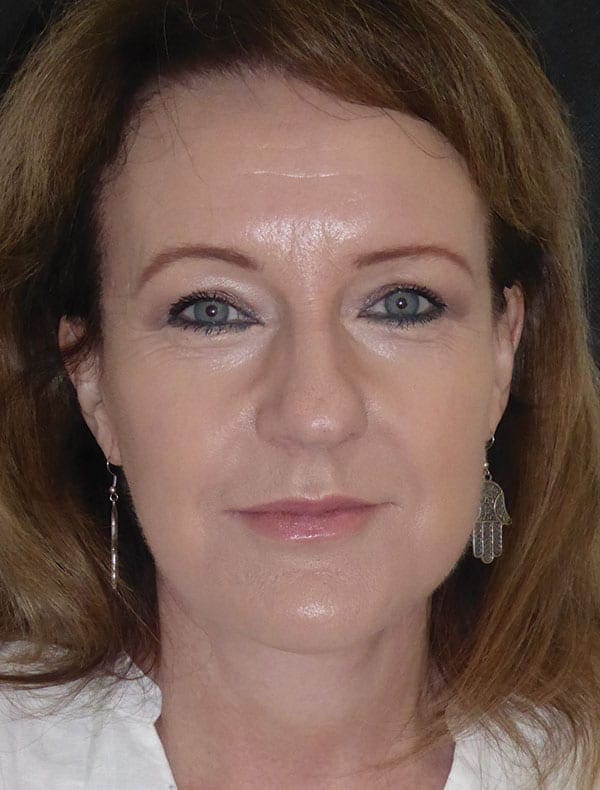 Julie (56)
Face Neck lift, Platysmaplasty, Upper Blepharoplasty, & lower eyelid CO2 laser
Julie was looking to freshen her appearance particularly in her lower facial third, neck and eyelids. Time and skin laxity had blunted her neck chin angle and her eyelids had become hooded.
We decided to undertake a face and neck lift, platysmaplasty and upper blepharoplasty. Her lower eyelid skin wrinkling was resurfaced with CO2 laser. This is her story.

One Day


After Surgery

The morning after surgery and poor Julie looks worse than she feels!

Llower eyelid laser can be quite scary for a few days. Her surgery went perfectly yesterday and I am really looking forward to seeing her progress

One Week


After Surgery

A week is a long time in facial surgery recovery.

Just 7 days later Julie's laser has crusted and peeled and her face is taking its new contour. A little bruised where her ligaments were dissected, most bruising is now deep in the neck. Another week and she should be ready to face her world again.

Four Weeks


After Surgery

A month later and Julie is back for review, healing beautifully and looking gorgeous.

Her eyes are already transformed and her swelling is almost completely gone. Incisions are a little red still which is normal and will fade over the next few weeks. Her neck and jawline is now exactly as we had both planned.

Four Months


After Surgery

Julie is back for final review and looking amazing. Fresh, rejuvenated, proportionate and above all completely natural.

A better version of herself she has forgotten she had surgery at all. I am delighted for her and am thankful she trusted me to take her on this journey.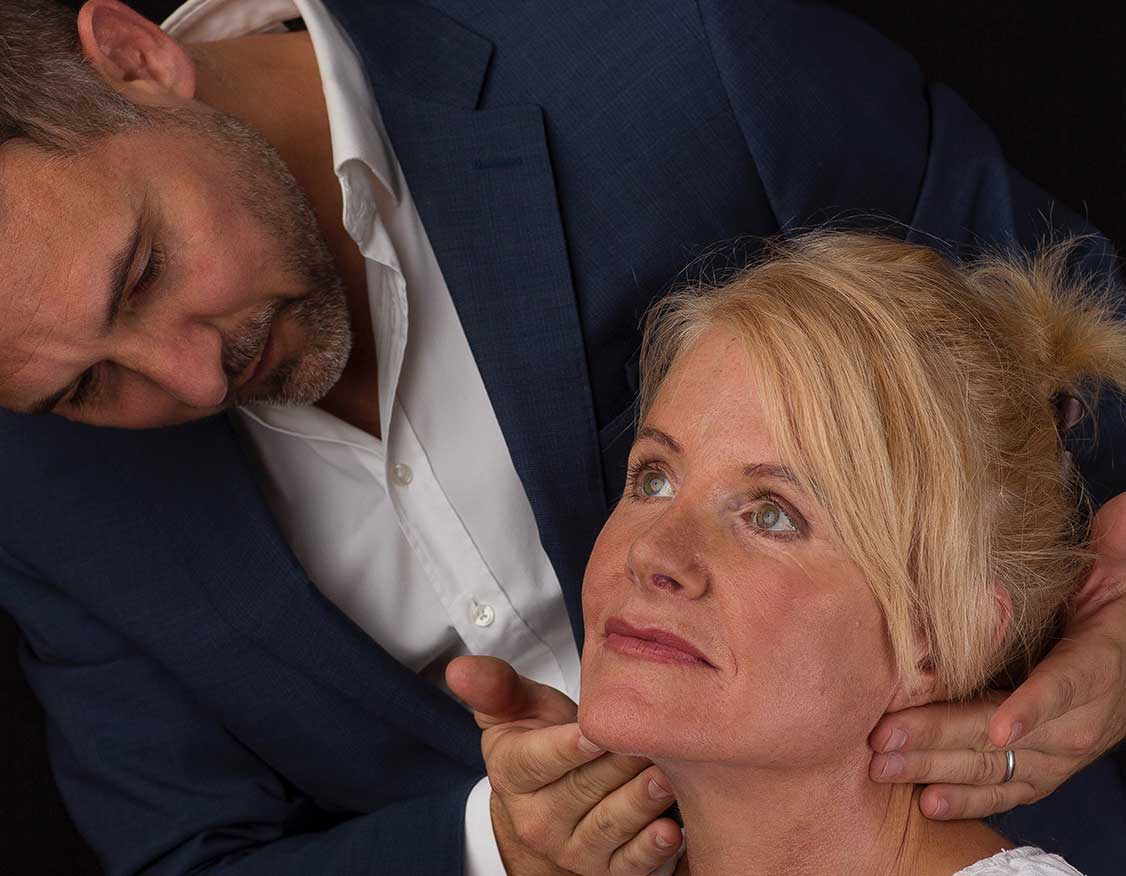 Considering

Facelift Surgery?
The definitive guide to anyone considering facelift and neck lift surgery at our London or Tunbridge Wells locations. Essential research for potential patients.
Read this first