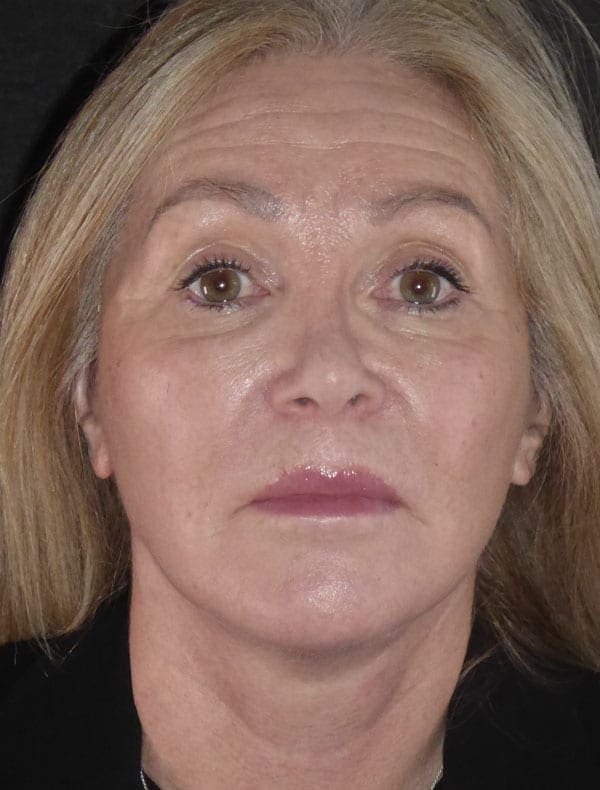 Julie (61)
Face Neck lift, & Platysmaplasty
Julie sought my advice on recommendation from a well known industry colleague to improve her jowls and lax neck skin.
Quite significant descent of the midface had formed organised jowls and fat consolidation in the deep neck. We decided to undertake a deep plane face and neck lift and deep neck reduction with platysmaplasty. This is her story.

One Day


After Surgery

Considering the deep neck work, the morning after her surgery Julie looks brilliant.

After a comfortable night at Azara, she is dressed and ready when I arrive looking set for a day at work! A little swollen as expected but completely pain free, she needs to ice and rest for the next week until I see her again.
Filter Frontal View 3/4 View Profile View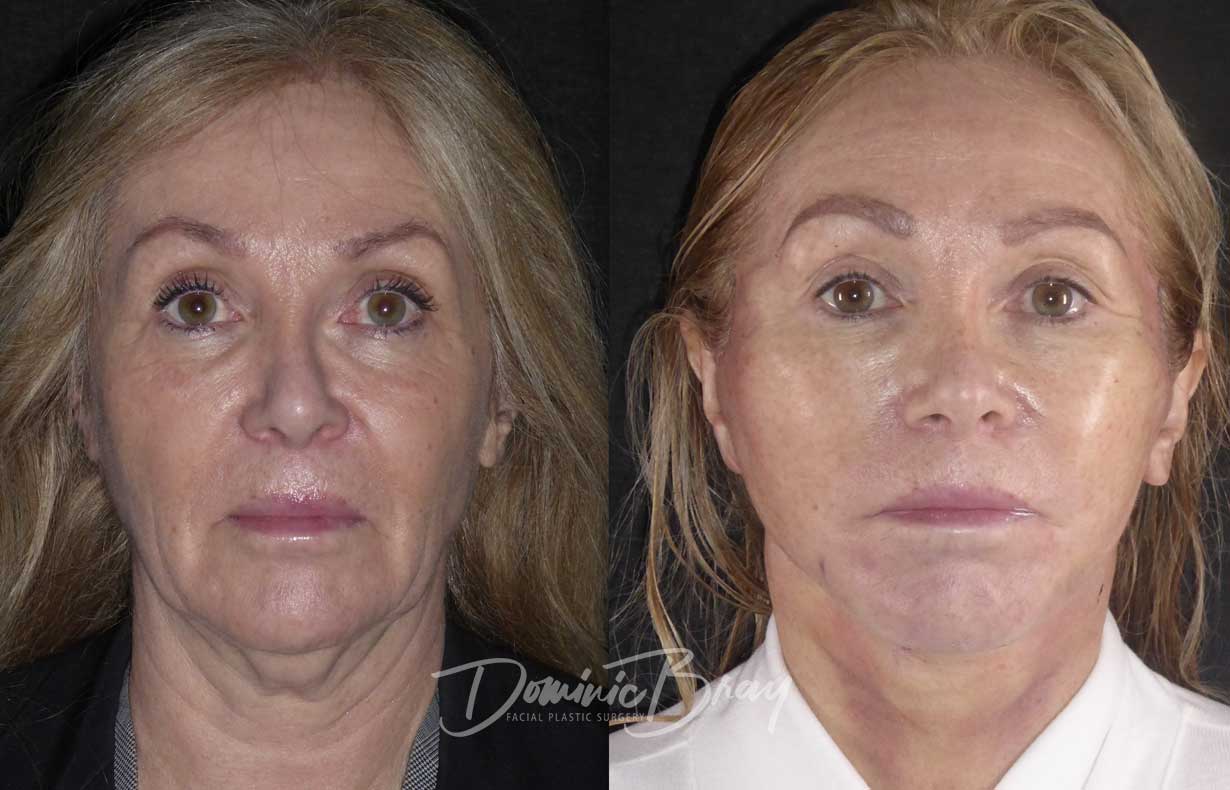 Filter Frontal View 3/4 View Profile View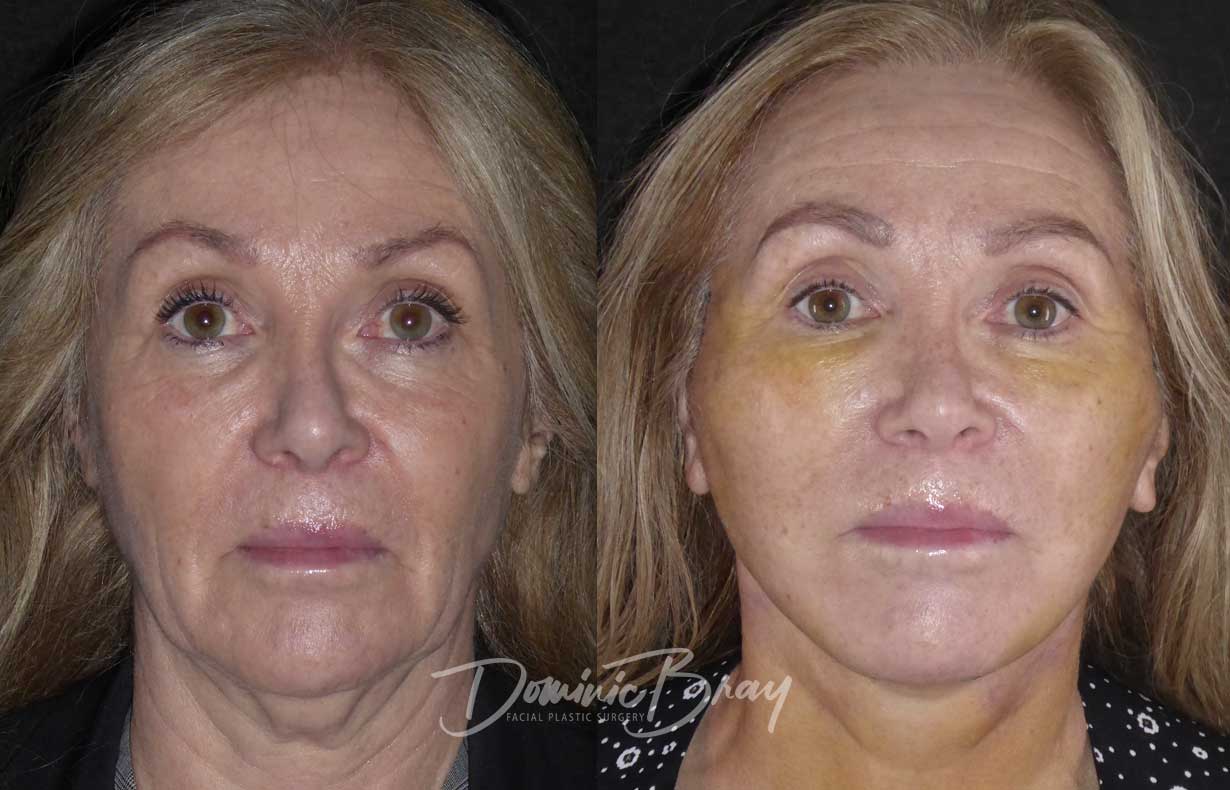 One Week


After Surgery

At one week out, and albeit very yellow, Julie's facial shape is really coming together beautifully.

The yellow bruising will be gone in another few days but she already has the makings of a really lovely sympathetic facial rejuvenation.

Four Weeks


After Surgery

A month out now and Julie looks fantastic.

Colleagues have commented and complimented her without knowing what they are commenting on! And we can see why. Gorgeous facial, jaw and neck line contours and and a youthful glow. I expect Julie's result to improve further as the last of the swelling reduces.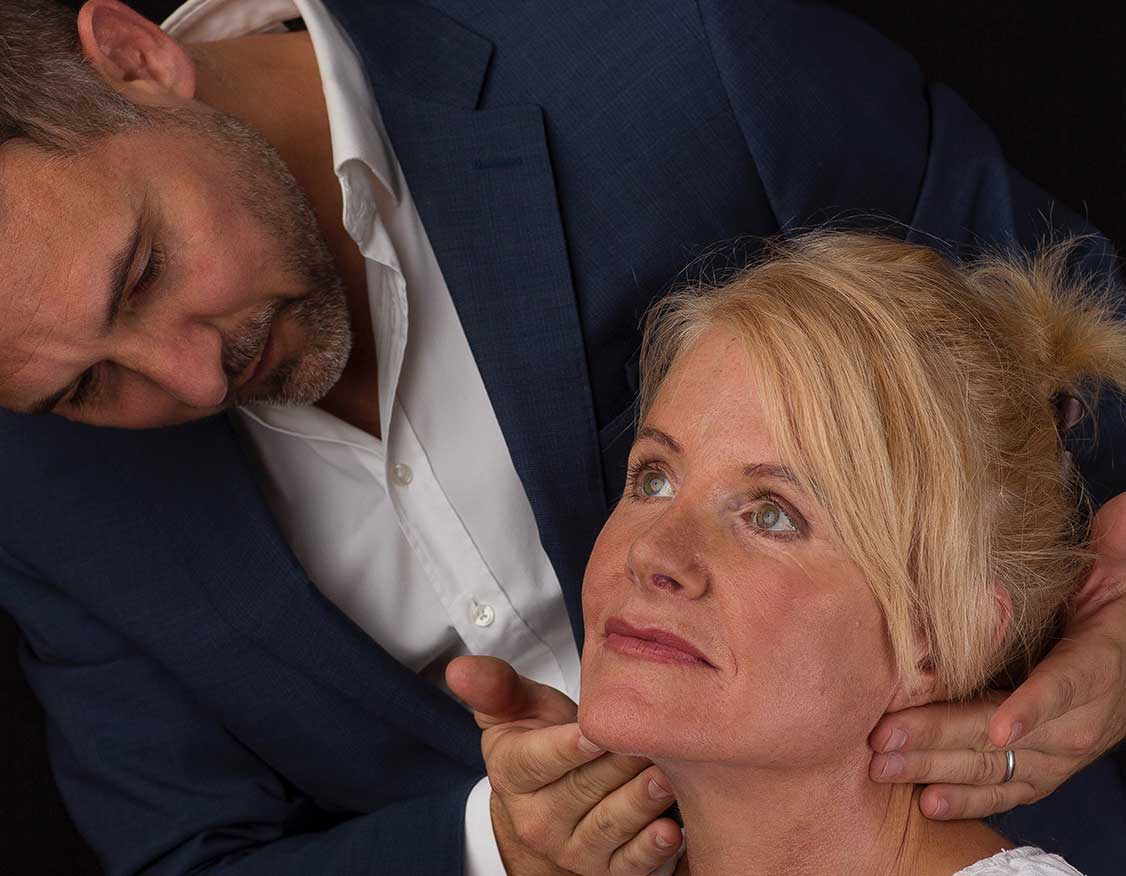 Considering

Facelift Surgery?
The definitive guide to anyone considering facelift and neck lift surgery at our London or Tunbridge Wells locations. Essential research for potential patients.
Read this first