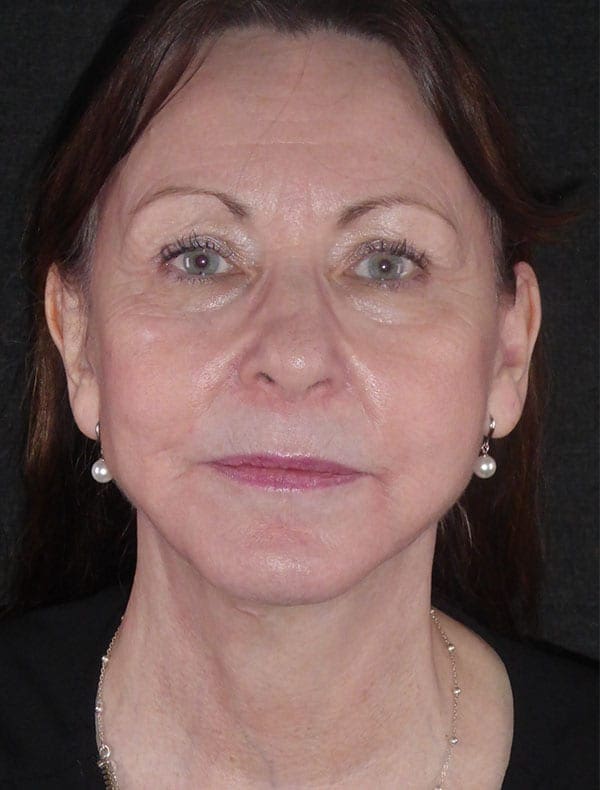 Kim (62)
Face Neck lift, Platysmaplasty, lateral browlift, & Upper blepharoplasty
Kim has spent her life looking after others. Increasingly she became conscious of her sagging neck and tried thread lifts that had failed (hint: in my experience they all do!)
She sought my help to restore her neck and jawlines and generally help her feel more confident. With deeper neck tissue descent we needed to perform a deep neck reduction of tissues deep to the platysma. This is her story.

One Week


After Surgery

A few hours only after extensive surgery, Kim already has the neck line she dreamed of.

Sculpting and contouring the deeper neck tissues before performing the deep plane face and neck lift and platysmaplasty has yielded a beautiful jaw and neck line. Her upper eyelids are going to look balanced too. Off home now to rest and ice.

One Week


After Surgery

Seven days later and Kim returns for removal of her stitches.

The eyelids are healing well having removed those stitches a few days ago. Remarkably unbruised and swollen considering, Kim is on track for a gorgeous result.

Four Weeks


After Surgery

A month out now and Kim is back for review. Healing beautifully in all areas.

She has a little discolouration of the skin flap with new blood vessels nourishing the healing tissues but these will fade over the next few weeks and are easily coverable. She has a noticeable spring in her step again which is so lovely to see.

Three Months


After Surgery

Three months from her surgery and Kim returns for final scheduled review.

She looks gorgeous, is loving her new face and has forgotten she had the surgery! It is such an honour to help somebody who helps others and I feel privileged she let me help her.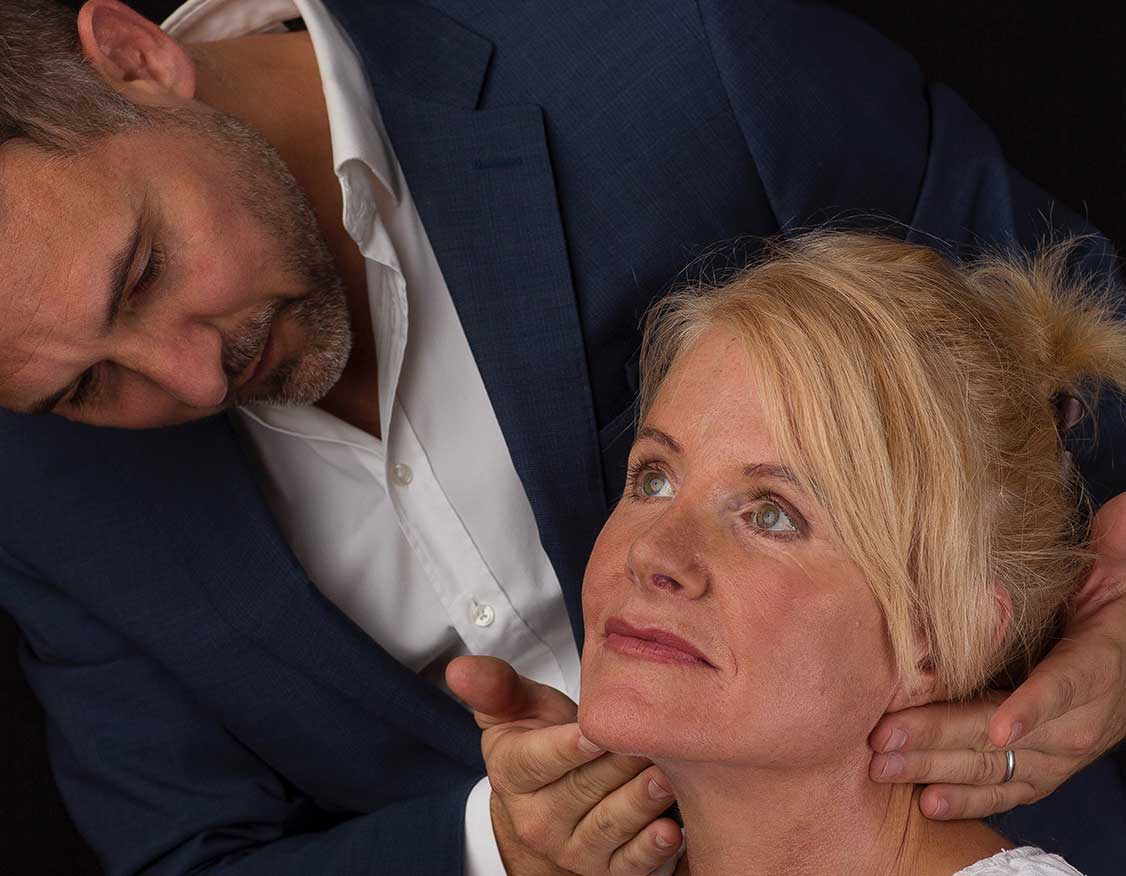 Considering

Facelift Surgery?
The definitive guide to anyone considering facelift and neck lift surgery at our London or Tunbridge Wells locations. Essential research for potential patients.
Read this first