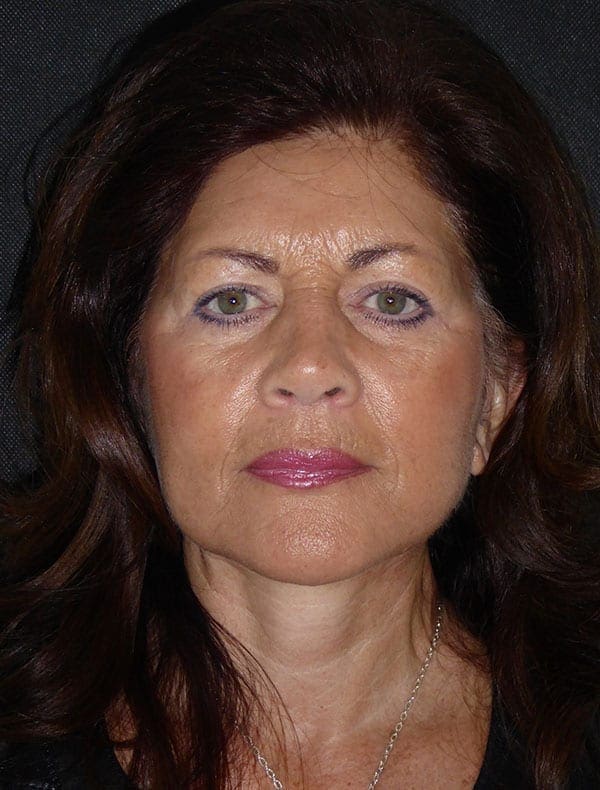 Linda (66)
FACE NECK LIFT, PLATYSMAPLASTY, & LIPOSCULPTURE
Linda came to see me about her lower facial third and neck which she felt had become lax.
Mid facial descent of soft tissue had caused jowling and secondary neck skin laxity exacerbated by splitting of her platysma muscle in the midline neck. We undertook a face and neck lift with submental and jawline liposuction and a platysmaplasty. This is her story.

One Day


After Surgery

Linda's surgery went really well yesterday and her neck came up nicely.

The morning after she is a little swollen as expected but her new face shape is already apparent and looking lovely. She will be bruised deep in the neck over the next few days but all should settle nicely.

One Week


After Surgery

A week later and Linda is doing brilliantly. There has been an extraordinary change in her neck line. I have lasered her facial and lower neck bruising to help it along today and it should resolve within another week.

Ok, full disclosure here. It would be very easy to move on to the next update and you would be non the wiser. Linda has had a small complication which I am treating. If you look back at Linda's day one profile photo you will see that she has a temporal tuft of hairline running in front of the ear, in Men called a sideburn. In order to carefully preserve this (the number of revision cases that I see that have lost this hair is extraordinary…) I planned my incision around it. On the right side it has healed beautifully, on the left a 2cm strip of skin didn't make it and Linda has a small patch of necrosis. We are dressing this carefully and it should heal just fine. Frustrating for Linda and I but on balance the risk was worth it to maintain her natural hairline. As with all my patients' I will follow Linda up carefully until this has healed perfectly.

Five Weeks


After Surgery

A few weeks later and Linda is well on her way to being fully healed. She looks absolutely fantastic. A beautiful smooth jawline, revolumised mid face and sharply defined neckline.

The small patch of necrosis above her left ear is healing brilliantly now and will continue to do so over the next few weeks. I'll put some photos up when completely healed. I am so grateful to Linda for consenting to the sharing of her journey.

Three Months


After Surgery

Linda is a back at 3 months and looks fantastic. Well healed now and a beautifully defined jaw and neck line.

Her incisions have healed well and the area of necrosis around her preserved hairline has healed nice and flat. It will be red at this stage but will lighten over the next few months. It is in an inconspicuous place but if to bothers Linda, when she has gained some further skin laxity it is a a pretty easy fix under local anaesthetic.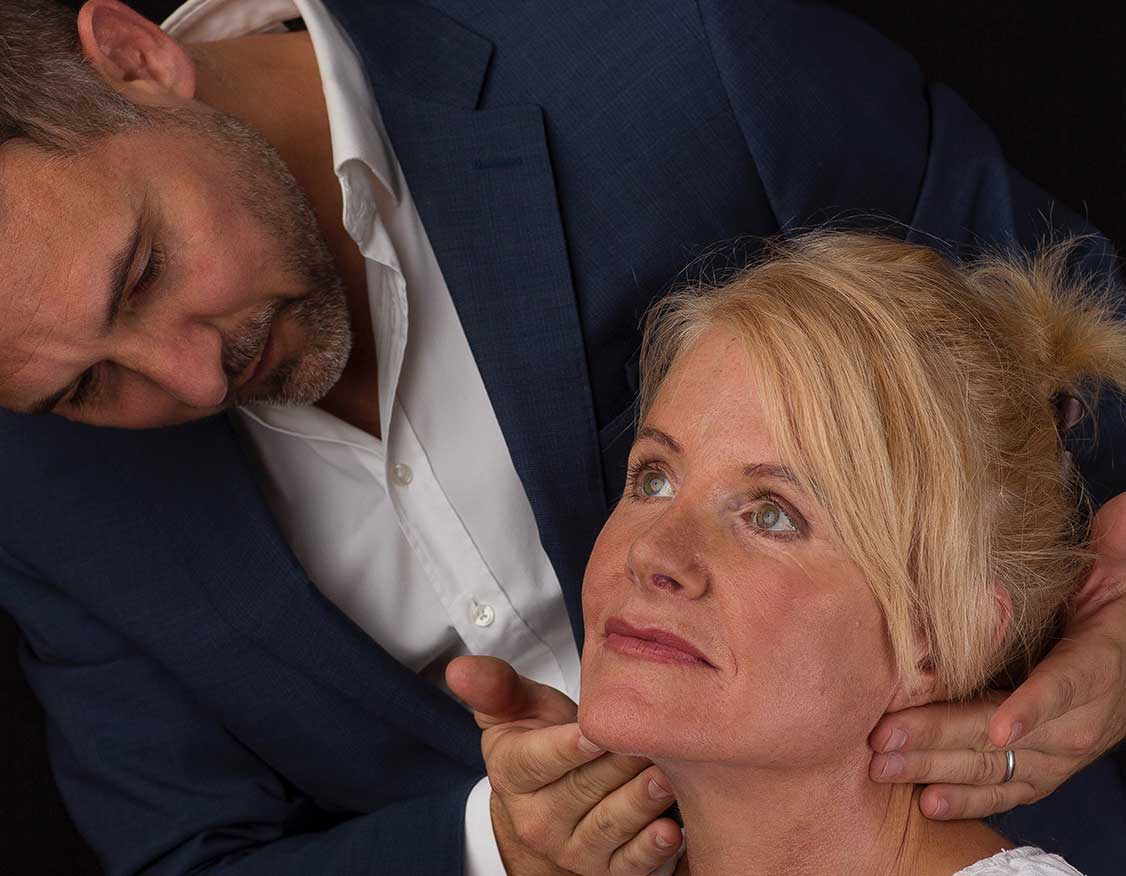 Considering

Facelift Surgery?
The definitive guide to anyone considering facelift and neck lift surgery at our London or Tunbridge Wells locations. Essential research for potential patients.
Read this first