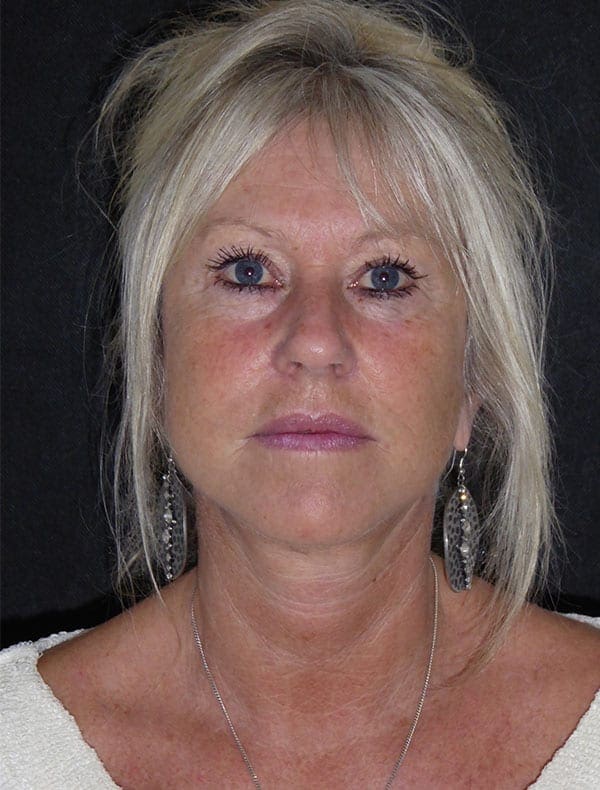 Liz (57)
FACE NECK LIFT, PLATYSMAPLASTY, & LATERAL BROWLIFT
I hear regularly the "invisible after 50" phenomenon and Liz felt life, sun exposure and the menopause showed on her face. She is a good looking girl with a wonderful outgoing persona to match and she was looking to freshen her look to match how she felt inside.
She had signs of facial sun damage and skin excess and laxity with secondary loss of neck and jawline definition. Her upper eyelid skin had descended with the lateral brow so we undertook face and neck lift, platysmaplasty and lateral temporal brow lift under local anaesthetic and sedation.

One Day


After Surgery

Liz's surgery went just great. She is a little swollen as expected just a few hours after her procedures but already her jawline is back and jowls have gone.

Her brow is over lifted as it will settle down as swelling settles. Her scars are visible on profile view and will fade into the hairline to be almost invisible by 2-3 months.

One Week


After Surgery

Just a week after surgery Liz is doing really well as she returns to have her stitches removed.

A little bruising around the neck will go in a few days. She looks fresh and defined and her mid face volume has really improved her under eye hollowing. Tailoring the skin excess has left her skin already looking better but with skin care in the coming weeks and months her skin will be transformed. Her upper eyelids are more visible with a subtle lateral brow lift.

Four Weeks


After Surgery

Liz is back for review at 5 weeks and looking brilliant. She has settled really well into her lift, scars are helping beautifully and sensation is starting to come back under her skin.

Her face looks lovely and balanced with the jowl volume now sited in the middle third. Her jaw and neck lines are tight but not pulled. Ideally I would work on her skin now to remove some of the visible signs of sun damage and fine wrinkling. Either fractional CO2 resurfacing and/or prescription skin care. It is entirely her choice, I don't push my patients into anything but having built a beautiful house I now want to decorate it!

Three Months


After Surgery

Liz came back to see me today at 3 months like a ray of sunshine. Her hair up showing off her new face and looking wonderful.

Her jowls and hanging neckline are gone and she looks fresh, volumised and well. Liz insisted on having her ears on show for these photos to show her lack of visible scarring at 3 months to anyone else considering similar surgery. I am so grateful to her for helping out future patients in this way.

Six Months


After Surgery

Liz at 6 months out is completely healed, her lift remains intact and her face defined.

A really lovely fresh faced result. Following her platysmaplasty she has a small nodule of residual fat in the midline neck which I will remove for her in a quick procedure next week.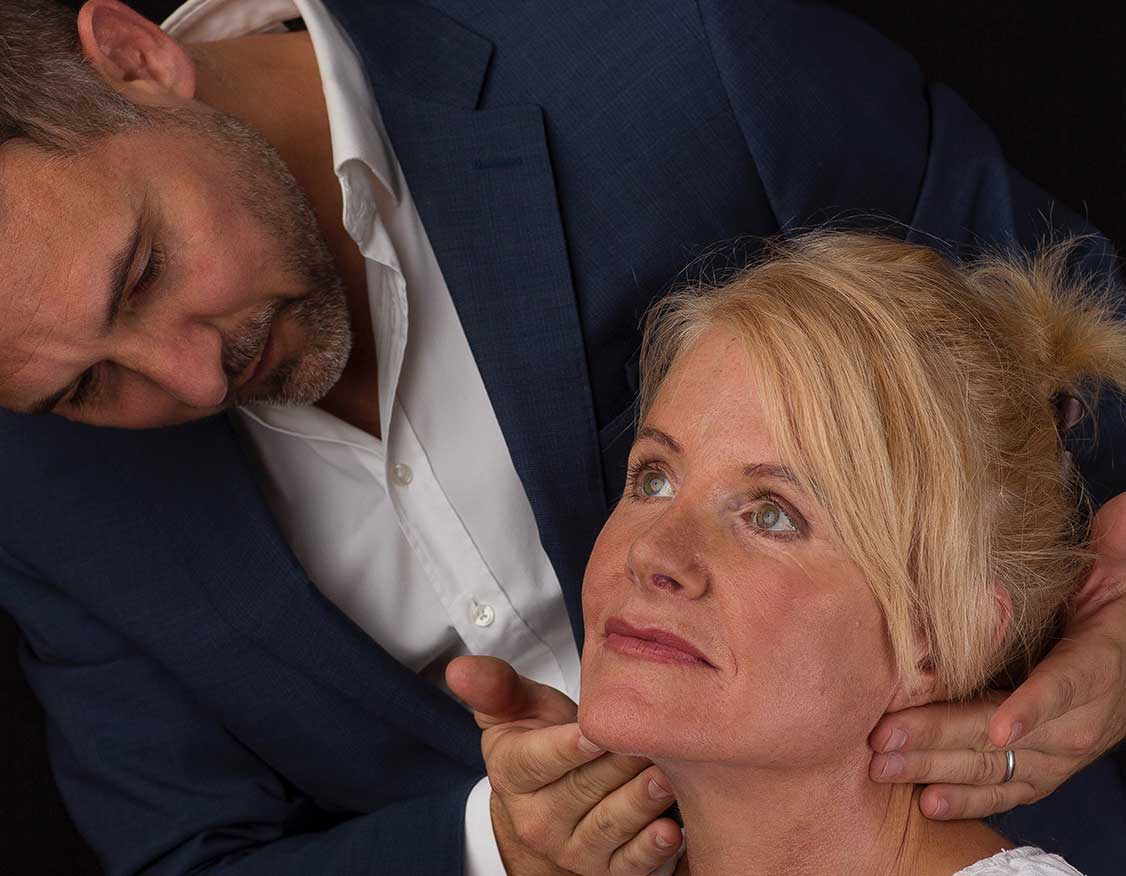 Considering

Facelift Surgery?
The definitive guide to anyone considering facelift and neck lift surgery at our London or Tunbridge Wells locations. Essential research for potential patients.
Read this first