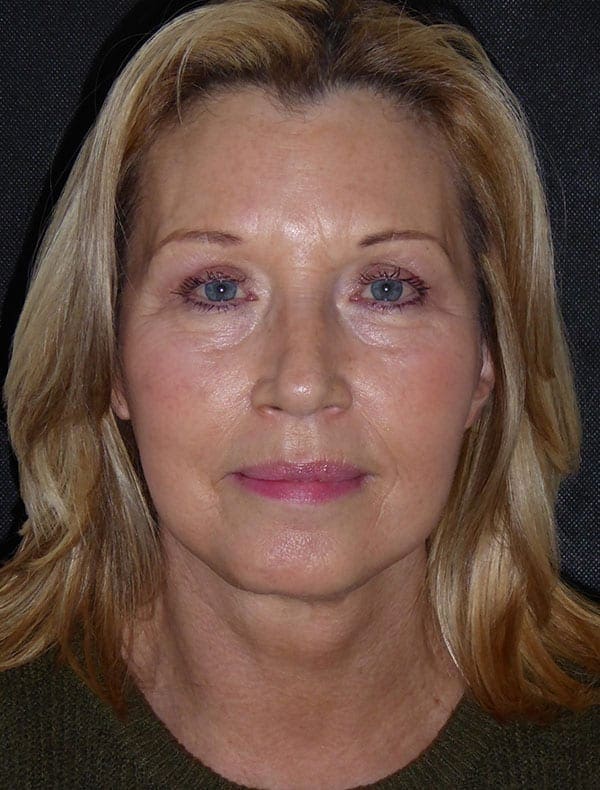 Maureen (62)
FACE NECK LIFT, PLATYSMAPLASTY, LIPOSCULPTURE, & UPPER BLEPHAROPLASTY
Maureen sought my help after seeing a friend of hers undergo rejuvenation surgery with me. Maureen is a naturally beautiful lady whose facial soft tissues had started to descend obscuring her jawline and forming jowls.
We undertook a face and neck lift, platysmaplasty, under chin and jawline liposuction and upper blepharoplasty. Here is her story.

One Day


After Surgery

Maureen did great yesterday. She was the afternoon case so these photos are only 15 hours post op.

She is swollen and already there is some bruising deep in the neck from the lipo but even at this early stage we can see her lovely natural face shape reappearing. I am excited for her, she will have a wonderful result. She has a date with some ice packs and a face bra in the meantime!

One Week


After Surgery

Just a week after face and neck lift, platysmaplasty, liposuction and upper eyelid surgery Maureen has very little residual bruising left on the face.

The neck bruising can be hidden by a scarf but will go in the next few days. Her stitches are removed just after these photos and her face will feel instantly less tight and the healing of her scars will continue. Another few days and she will be able to put make up and concealer on and reveal her new fresher gorgeous face to the world.

Four Weeks


After Surgery

At one month Maureen looks stunning. No make up on so I can "see her at her worst": it does make me laugh when all patients do this, I must be the only guy in London that people try and look their worst for!

Despite this attempt at result sabotage Maureen looks fantastic! Her eyelids beautifully frame her eyes, her jaw and neck lines are pleasing and her mid face remains voluminous. Lovely result for a really lovely lady.

Five Months


After Surgery

5 months out Maureen pops back into clinic looking stunning. This time made up for accurate comparison!

Her high cheekbones are now complimented by mid facial volumisation and reduction her jowl volume. Her neck line is defined and her eyes are completely healed and look beautiful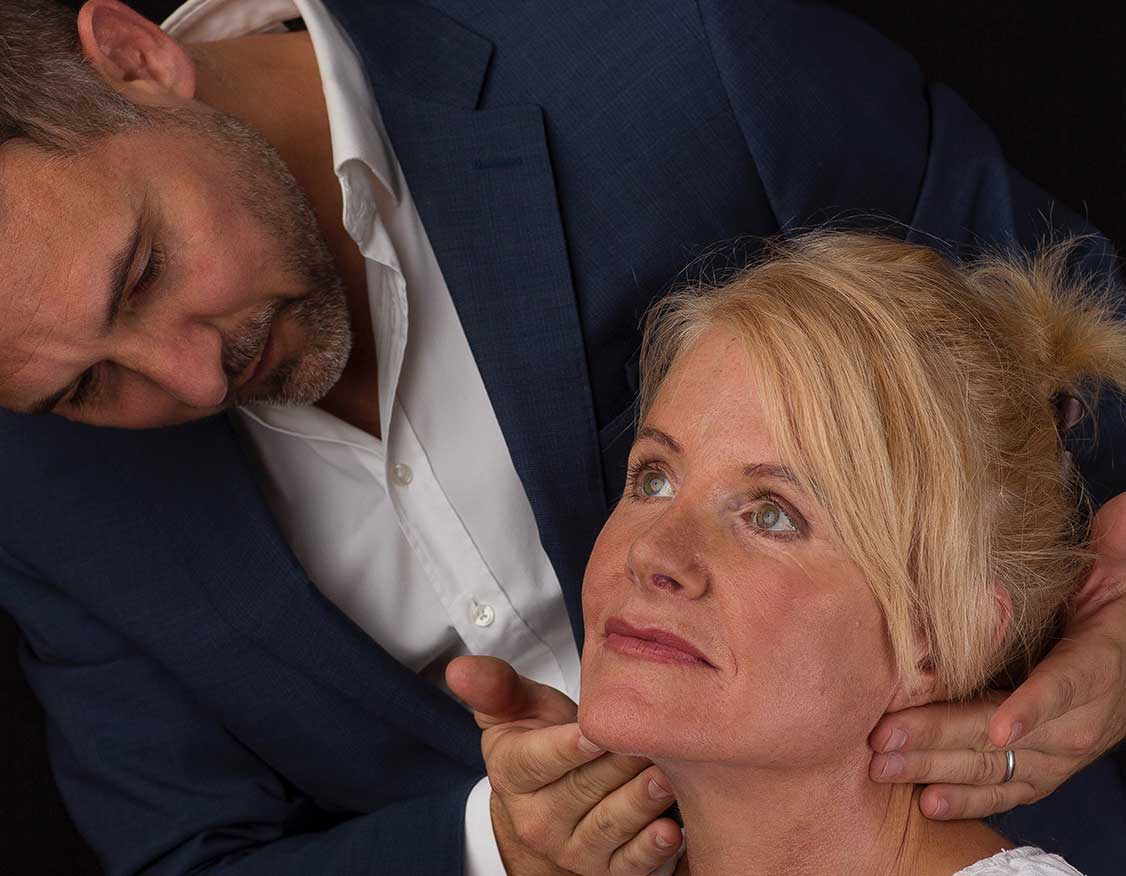 Considering

Facelift Surgery?
The definitive guide to anyone considering facelift and neck lift surgery at our London or Tunbridge Wells locations. Essential research for potential patients.
Read this first