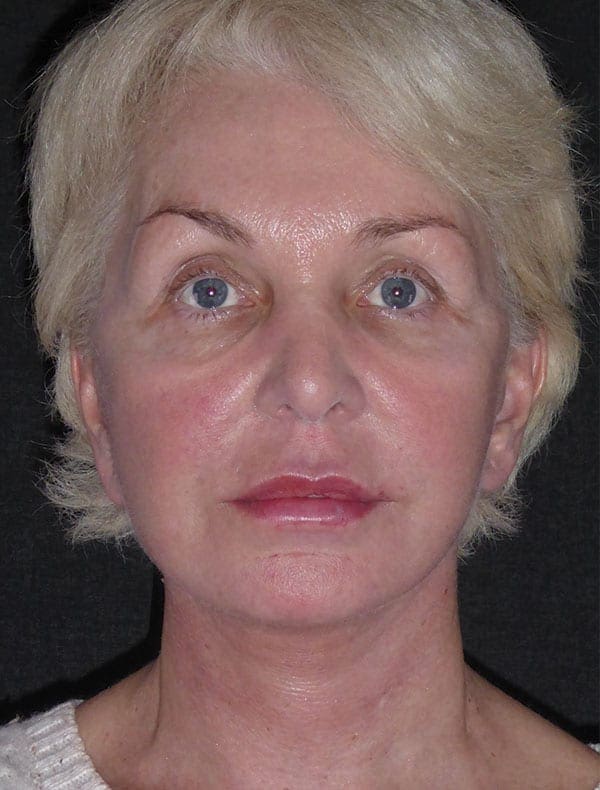 May (61)
Revision Face Neck lift, Platysmaplasty, & Deep neck sculpture
May underwent facelift surgery a couple of years before seeking my advice on recommendation of an industry colleague.
Her previous facelift had been performed by a well qualified generalist but left her looking unbalanced with a tight face, heavy neck and migrated visible scarring. A complex revision due to excessive lateral tension in the face with little work done in the neck, I felt I could help remove her scars and balance her facial proportions with a revision deep plane face and neck lift, platysmaplasty and deep neck sculpture. This is her story.

One Day


After Surgery

Revision surgery is always exploratory and I look forward to the challenge. Whilst May's facial SMAS was tight, little had been done in the central or lateral neck previously.

By going under the SMAS into the deep plane I was able to create enough facial skin reserve to remove her scars under no tension. Combining this with deep neck sculpture and a strong platysmaplasty, I am happy we have achieved a balanced face and neck for May. Now a period of healing!

One Week


After Surgery

Only a week later and May is well ahead of where i thought she would be.

Healing nicely and expectedly swollen she is shaping up for a lovely balanced revision result. The deep central neck work has created a beautiful profile.

Four weeks


After Surgery

Now at four weeks, the swelling is settling and scars are already hugely better than before.

May's jaw and neck lines are beautifully defined and the neck reduction brings much needed balance to her previous appearance. I am so delighted for her and look forward to catching up again at next review.

Two months


After Surgery

I am seeing May a little earlier than normal as she is going back home tomorrow. She has healed to a gorgeous result.

She tells me she has never had such a defined neckline! Her incisions are healing beautifully now and are much less conspicuous than before her revision facelift surgery. I hope we will be in touch as she continues to heal back at home, I've really enjoyed looking after her.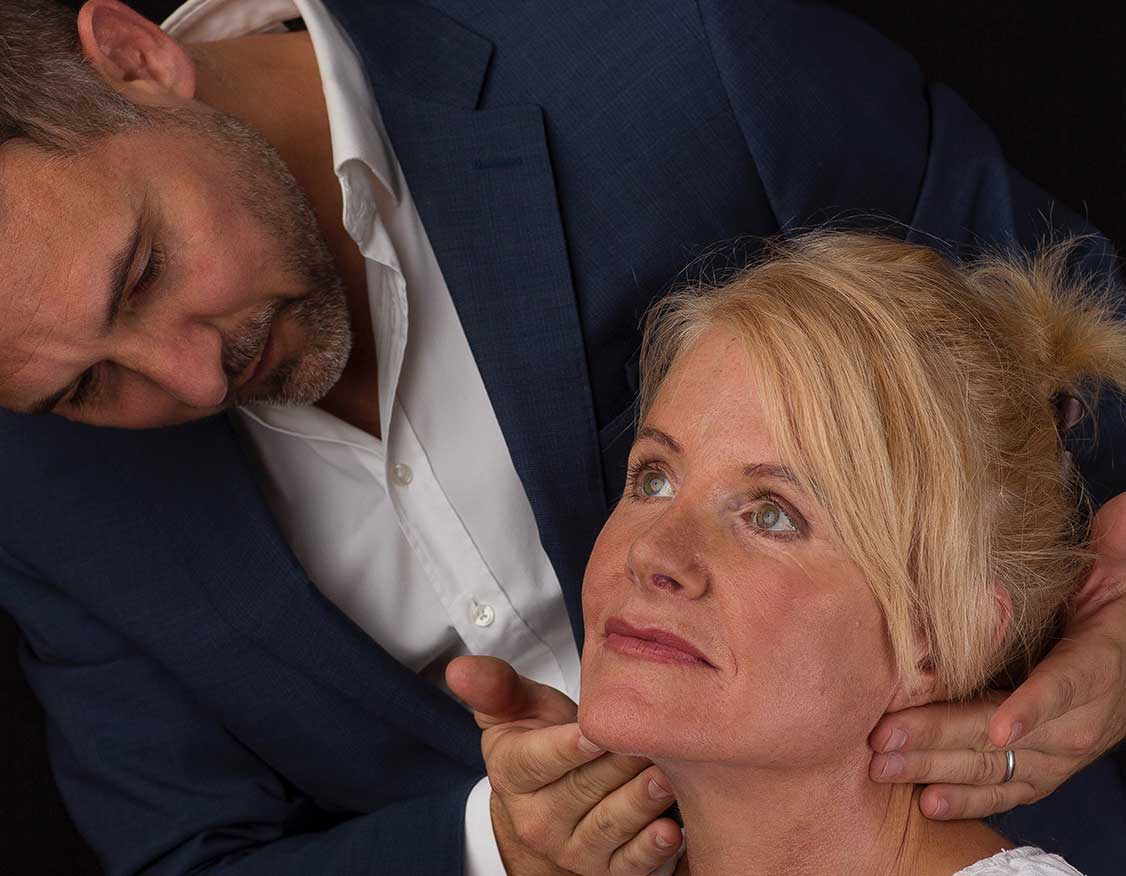 Considering

Facelift Surgery?
The definitive guide to anyone considering facelift and neck lift surgery at our London or Tunbridge Wells locations. Essential research for potential patients.
Read this first