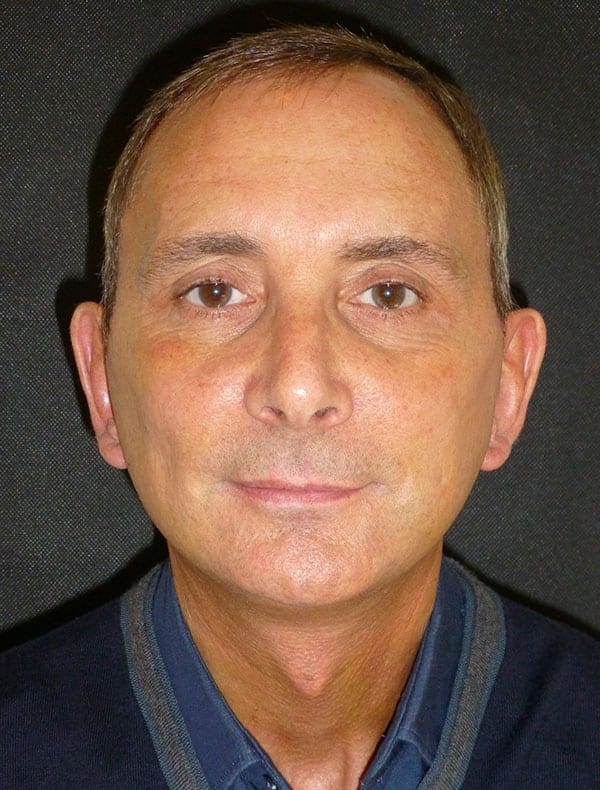 Michael (55)
FACE NECK LIFT
Michael came to see me with a very familiar request from my male patients. He is a dynamic executive of a plc in a high powered role and was looking to freshen his look.
He didn't want a radical change, just greater jawline and neck definition, reduced jowling and improvement in the tired under-eye circles. I explained that with the 70° vector my facelifts achieve he wouldn't need lower eyelid surgery as this would be addressed by revolumising his mid face with surgery. We decided to undertake face and neck lifting under local anaesthetic. Here is his journey.

One Day


After Surgery

These photos are taken the morning after Facelift and Neck lift under local anaesthetic alone.

Michael arrived at clinic at 8am and was back at the Spa Hotel by 2pm. The head bandage has just been removed to reveal an improved jawline and neck contour. A session of Manual Lymphatic drainage followed by dermalux near infrared light therapy at the clinic will speed up the healing process.

Three Days


After Surgery

2 days later (day 3 after full facelift and neck lift) Michael is looking great.

The mid facial hollowing and jowls are improved. His jawline has returned and his neck is defined. He is no longer taking any medication and feels great. His sutures will be removed in another 4 days.

Eight Days


After Surgery

Sutures are removed from infront and behind the ear. Bruising and swelling has almost entirely gone, and Michael is ready to go back to work.

The scars are healing well and will now start to contract and lighten such that by 4-6 weeks they will be imperceptible and due to the special tricophytic incision made, hair will start to regrow through the scar.

Four Weeks


After Surgery

Only 28 days after a facelift and it is almost impossible to see that Michael has had surgery.

Scars are only visible on really close up inspection and new hair is already growing through the incision line.

Three Months


After Surgery

Michael is now nearly 3 months following his facelift and looks fantastic, a defined jawline and sharp profile compliments his natural persona which is friendly, cool and engaging.

His facial proportions and upwards volume shift has resulted in a fresher, more balanced and softer face.

Six Months


After Surgery

Here is Michael 6 months after Facelift and Neck lift. Not only are his scars now completely invisible even on close inspection, his facial tissues have settled leaving him with a freshened complexion.

His jawline and neck are redefined, his mid face is fuller and those under eye dark circles have improved. Michael is a great example of how facelifting in men can improve ones appearance without the prolonged downtime or pulled appearance associated with traditional surgery.

One Year


After Surgery

Now a year since surgery Michael looks as good as he did at 3 months.

A great lasting result that has enhanced his natural looks with no signs of surgery. A year older but looking years younger!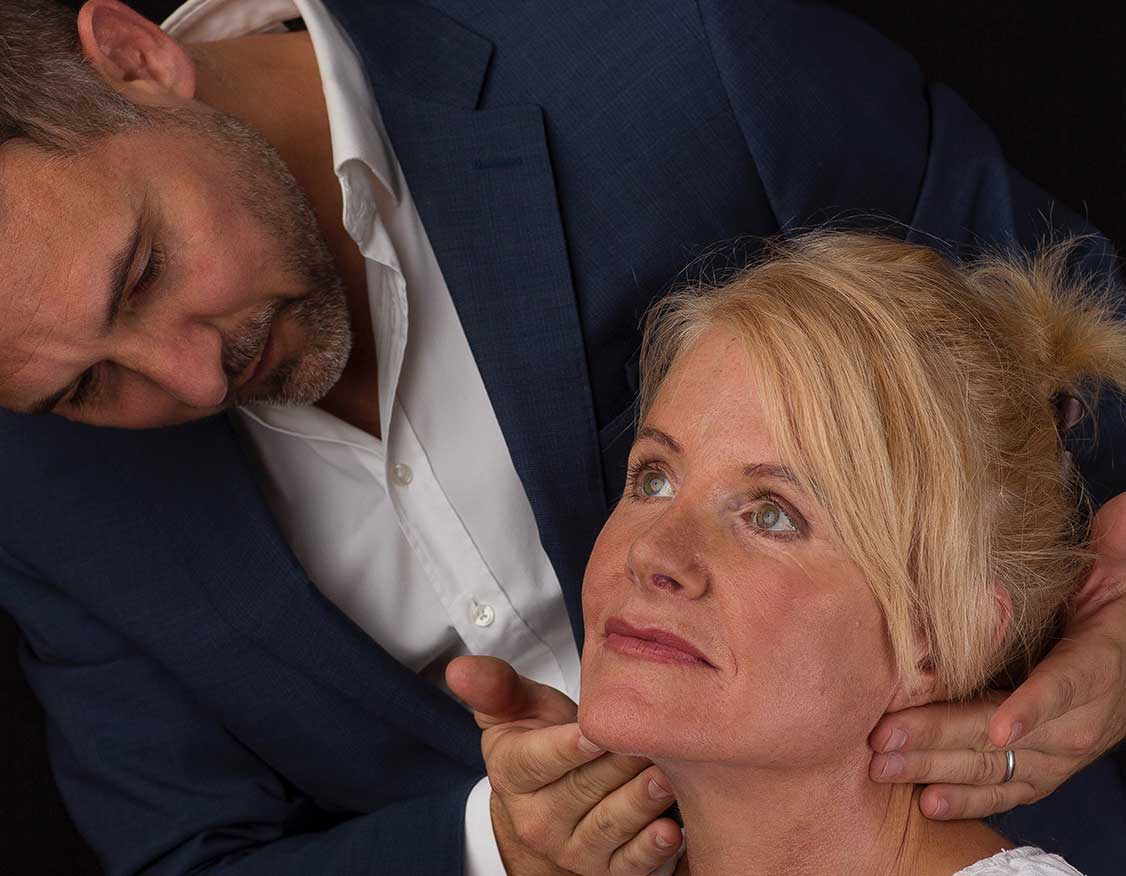 Considering

Facelift Surgery?
The definitive guide to anyone considering facelift and neck lift surgery at our London or Tunbridge Wells locations. Essential research for potential patients.
Read this first