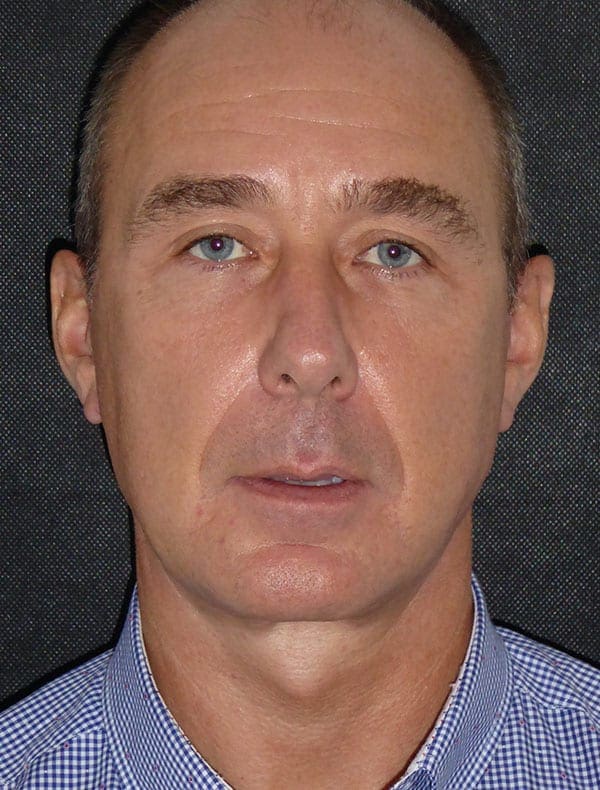 Paul (53)
FACE NECK LIFT, & PLATYSMAPLASTY
Paul sought my advice about rejuvenating his appearance after significant weight loss had left him with folds of excess facial skin.
A structurally strong jawline was obscured by mid facial soft tissue descent causing jowling and secondary neck skin laxity. We undertook a Face and neck lift and platysmaplasty. Here is his story.

One Day


After Surgery

Paul did just great yesterday. He slept through extensive surgery where his lateral and underchin compartments were lifted, repaired and liposculpted.

The morning after Paul's natural face shape is more evident, his jaw and neck lines are clean and defined and his skin folds have gone. He should heal really quickly and I look forward to seeing his progress.

One Week


After Surgery

Just a week later and Paul is back looking sharp!

A little bruising in the neck will fade over the next few days. His incisions are healing beautifully where they precisely follow his hairline. Paul has agreed to help other guys in a similar position by giving consent for publication of his photos for which I am extremely grateful. Male facelifting doesn't have to change a man's face, and often men are worried that they might be feminised as there are plenty of "bad" male celebrity facelifts out there. If done sympathetically it should just restore the face that is already there. Note the change in incision in front of the ear, a necessary adaption of incision placement to prevent advance meant of bearded skin over the ear cartilage.

Five Weeks


After Surgery

Here is Paul at 5 weeks out. He walks in and tells me he has forgotten he had surgery so quick has been his recovery! He looks brilliant.

That neck on profile which bothered him most is transformed. A little swelling to still reduced over the next few weeks but already he has had a brilliant result. His incisions below are well on their way to being invisible.

Four Months


After Surgery

It's so nice to see Paul back in clinic for a check up at 4 months.

All is healing beautifully, his scars are now barely perceptible and now all swelling has settled the excess neck skin that led him to me is banished to history! Great result for a great guy.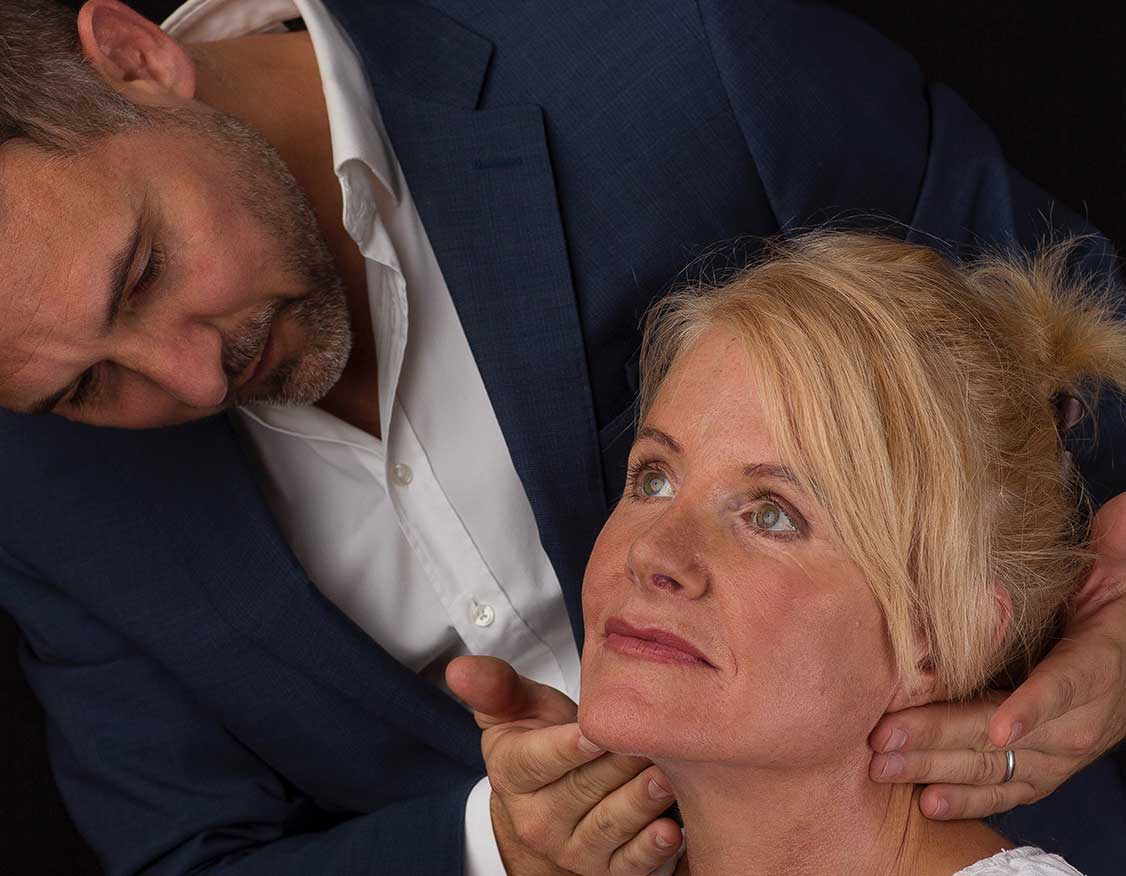 Considering

Facelift Surgery?
The definitive guide to anyone considering facelift and neck lift surgery at our London or Tunbridge Wells locations. Essential research for potential patients.
Read this first