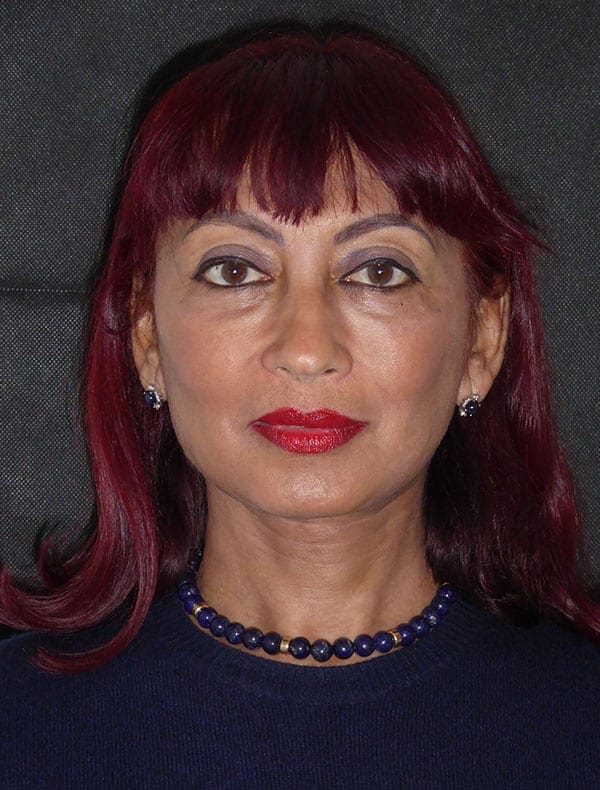 Sara (65)
FACE NECK LIFT, & PLATYSMAPLASTY
Sara sought my advice on recommendation by her hairdresser. Hairdressers are usually a really good opinion if you are looking for recommendations as they see lots of different surgeons work close up – good and bad!
Sara was simply seeking to freshen her facial appearance and gain back a few years she felt had begun to show on her face. Lovely native bone structure suggested she would be a really good candidate and as her lower facial third and neck were the main reasons she consulted we undertook a face and neck lift with platysmaplasty. Here is her story.

One Day


After Surgery

Sara was brilliant yesterday and overnight. A little swollen as expected today but looking really good for only a few afters after 4 hours of surgery.

The elevation of her mid face achieved can be gauged but the support of her lower eyelids, the visible white below her irises known as scleral show (before) has been elevated subtly.
Filter Frontal View 3/4 View Profile View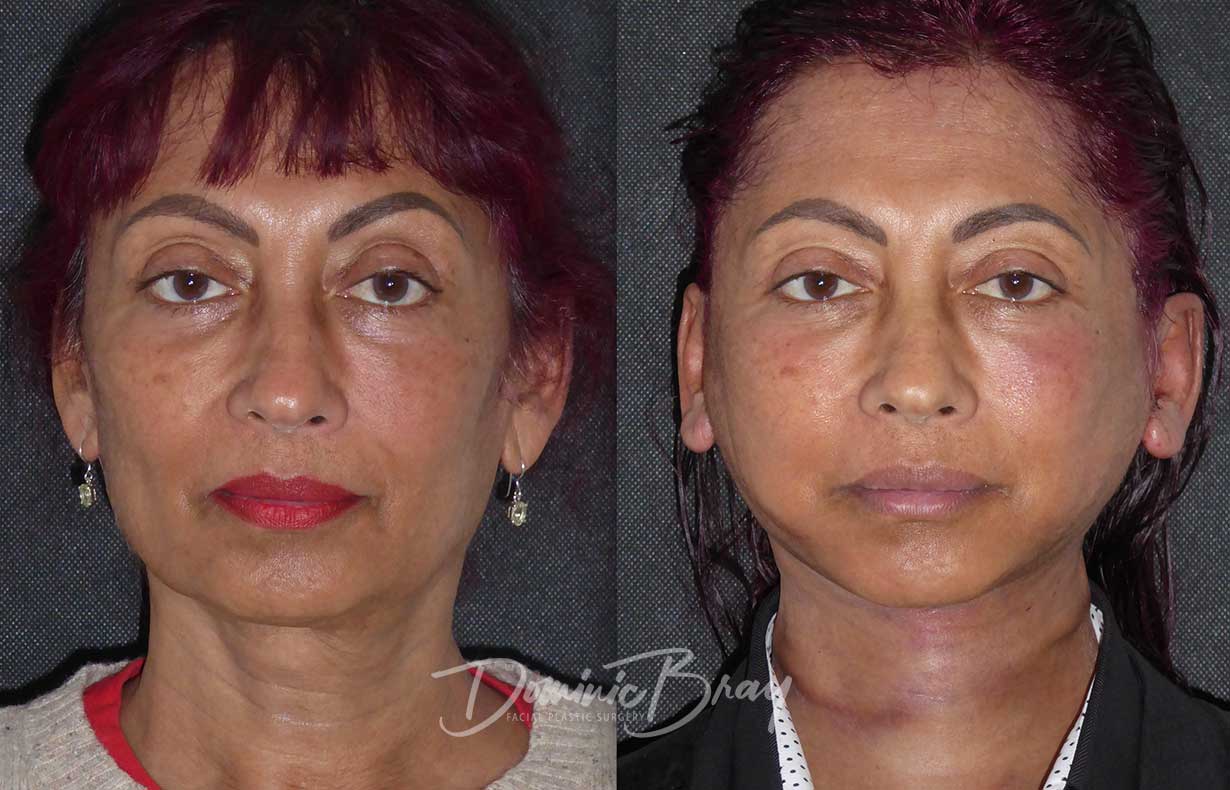 Filter Frontal View 3/4 View Profile View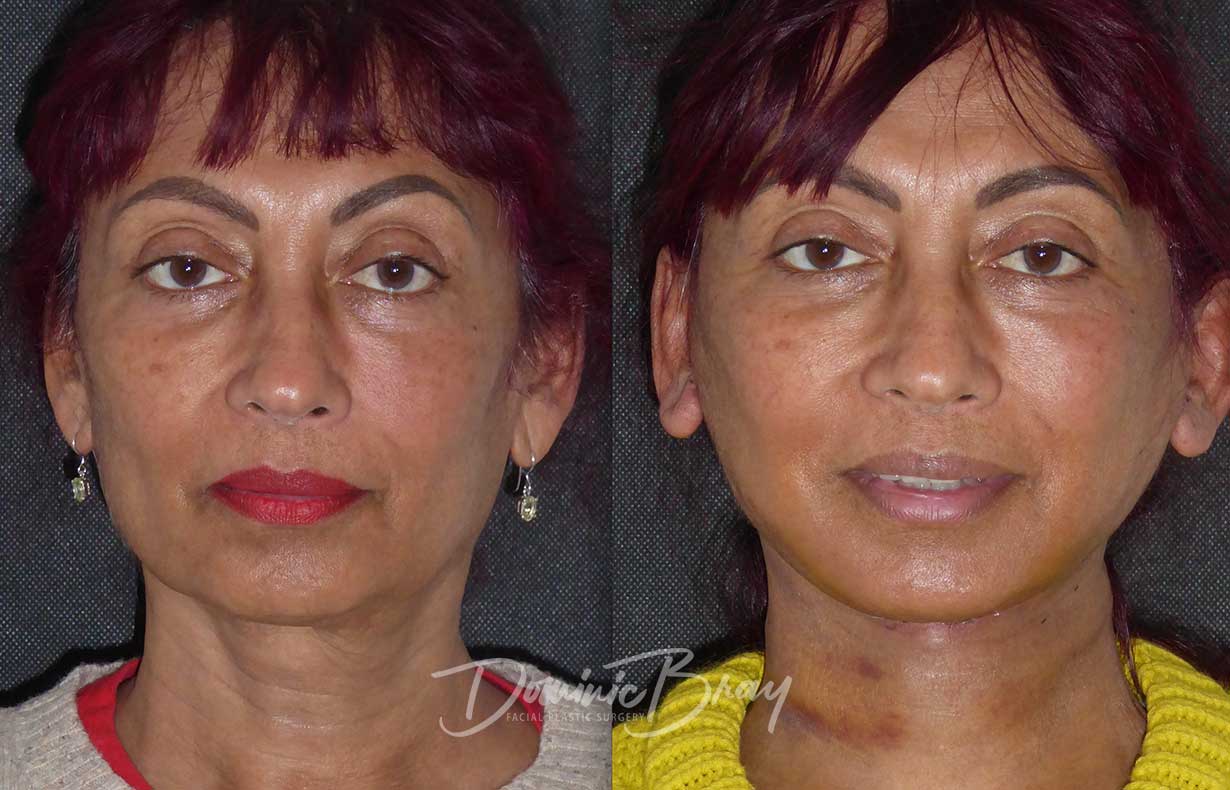 One Week


After Surgery

There is that post op bright coloured clothing again! Most patients really do FEEL younger after this type of surgery.

At a week Sara is doing just great. Very little swelling or bruising now and everything is progressing as expected. I am looking forward to seeing her in a few weeks.

Four Weeks


After Surgery

At 4 weeks, Sara continues to heal well. Still a little swollen but nothing amiss.

The volumetric change in her facial proportions are really marked giving her face youth and balance. Sara's incisions are healing beautifully and should be nigh on invisible on next review.

Four Months


After Surgery

Its now 12 weeks after surgery and Sara looks just amazing. Rejuvenated, refreshed and just beautiful. She feels as good as she looks and her hairdresser cant believe it!

I am delighted for her, she has been a real pleasure to treat and has had a really lovely result.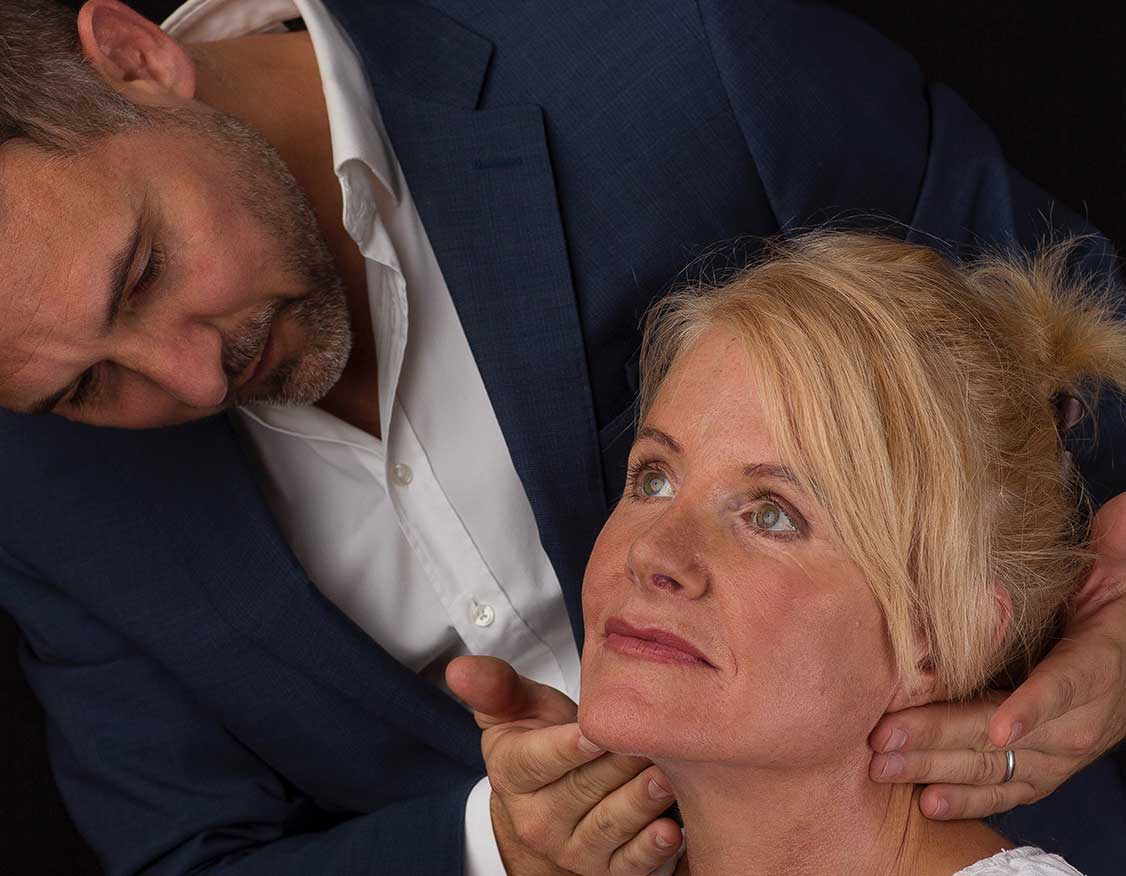 Considering

Facelift Surgery?
The definitive guide to anyone considering facelift and neck lift surgery at our London or Tunbridge Wells locations. Essential research for potential patients.
Read this first