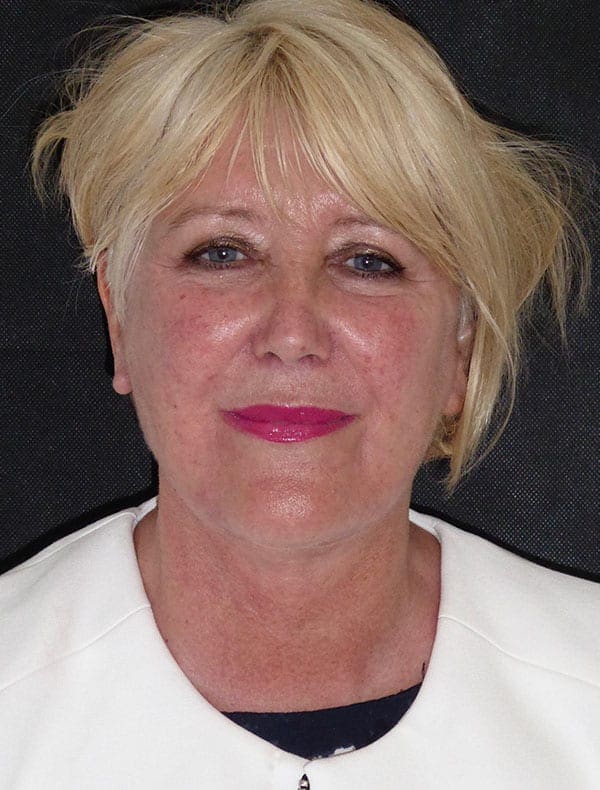 Sue (63)
FACE NECK LIFT, PLATYSMAPLASTY, LATERAL BROWLIFT, FACIAL LIPOSCULPTURE, & UPPER BLEPHAROPLASTY
Sue came to see me on recommendation to help improve her neck line. Such a lovely lady, she had tried fat dissolving injections in the neck with little effect (as expected…)
Under significant neck skin excess, muscle laxity and fat accumulation lay a really nice neck line structure. We undertook a really extensive procedure to access, tighten and liposculpt her a new neck and jawline. This is her journey.

One Day


After Surgery

Probably the most extensive face I have operated on recently. I wanted to best for Sue and spent nearly 7 hours refining her sculpted neck to hopefully achieve the best result possible.

The surgery felt like a quarter of that to Sue however! The morning after the fruit of our labour can already be seen. Expectedly swollen but not too sore, Sue is doing brilliantly. I expect her to have some swelling for a bit longer than others but hopefully it should all be worth it.
Filter Frontal View 3/4 View Profile View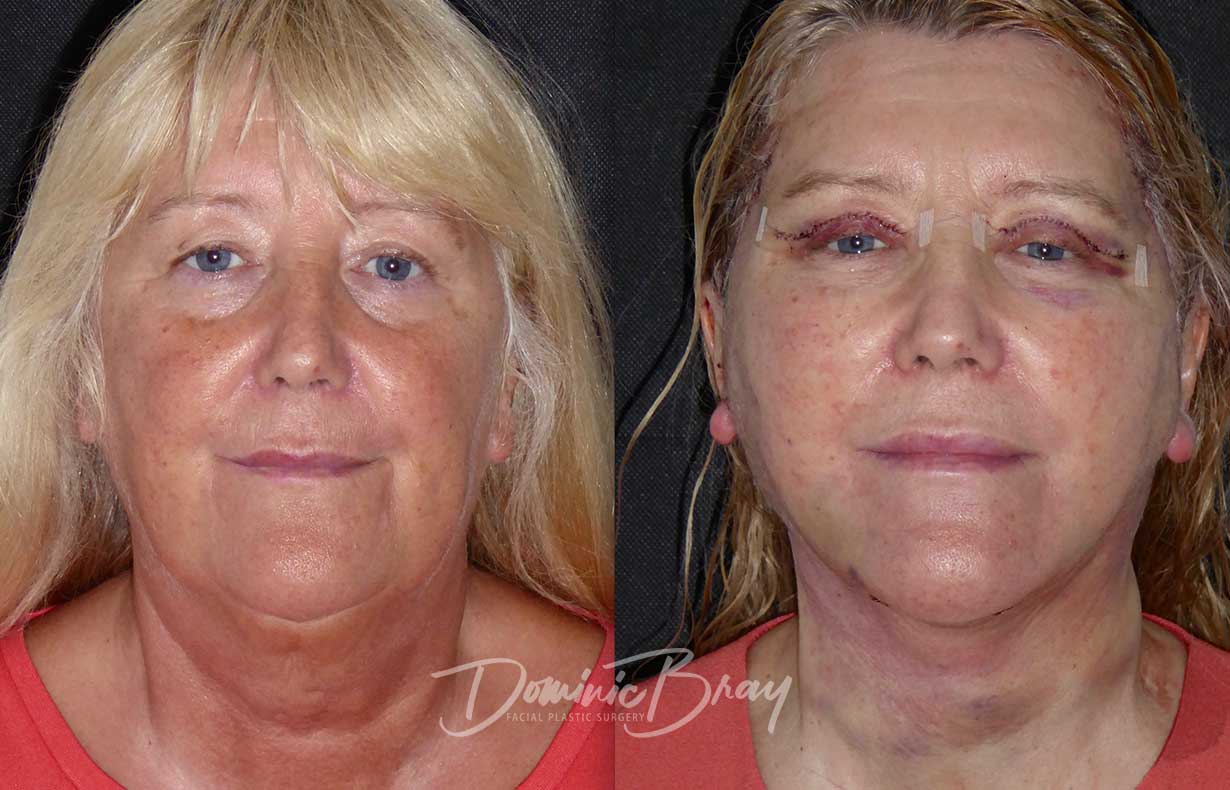 Filter Frontal View 3/4 View Profile View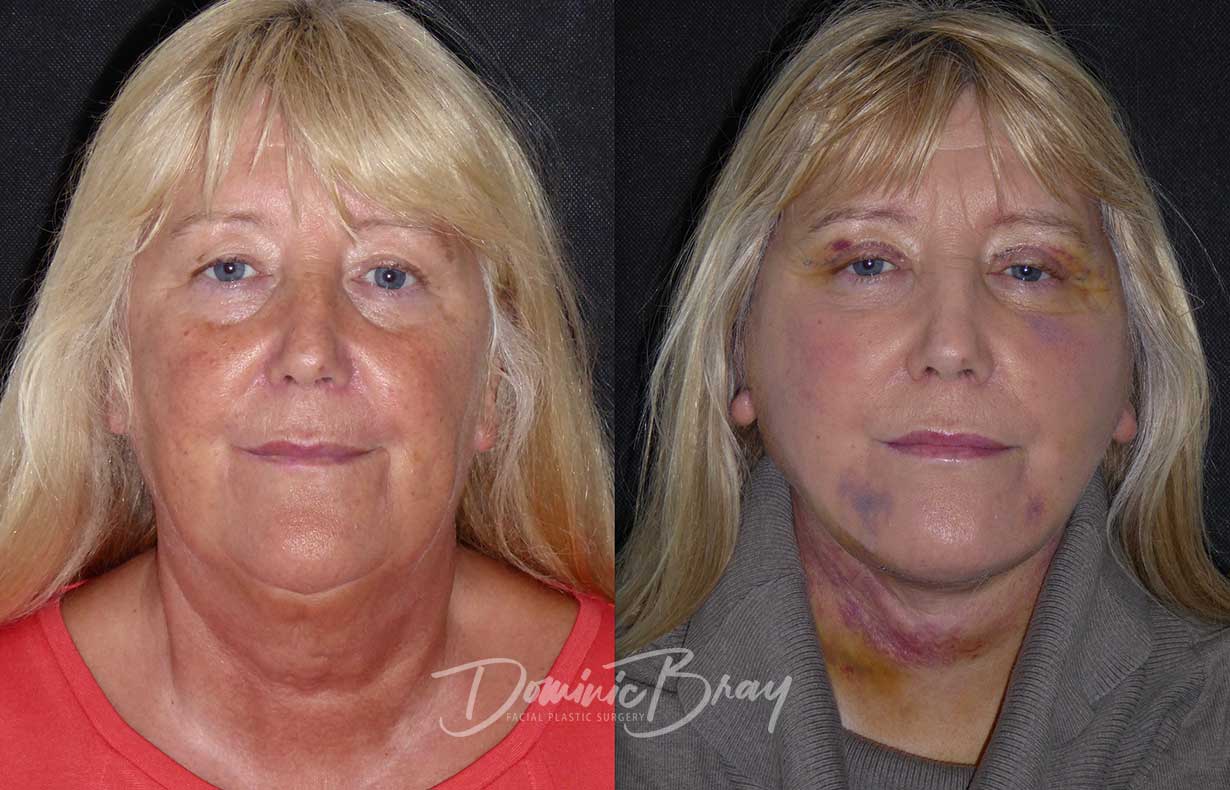 One Week


After Surgery

A week later and WOW! Sue looks brilliant. She has been an absolute superstar this week and rested and iced to help her healing which is far more progressed than I anticipated.

Her facial shape is now rejuvenated and feminine, her jaw and neck lines are much better defined and her eyes look so much younger. I cant wait to see how she is getting on at a month.

Four Weeks


After Surgery

At a month, Sue is a different lady. Well on her way to healing now, swelling is decreasing and everything is settling into place.

A few areas of tightness and hardness are expected at this stage after significant liposculpture but these are softening up beautifully. Scars are healing well and Sue has the confidence to go for a shorter hairstyle which really suits her new face. What a fantastic transformation which should relax into a really natural but radical result by her next review.
Filter Frontal View 3/4 View Profile View Incisions 3D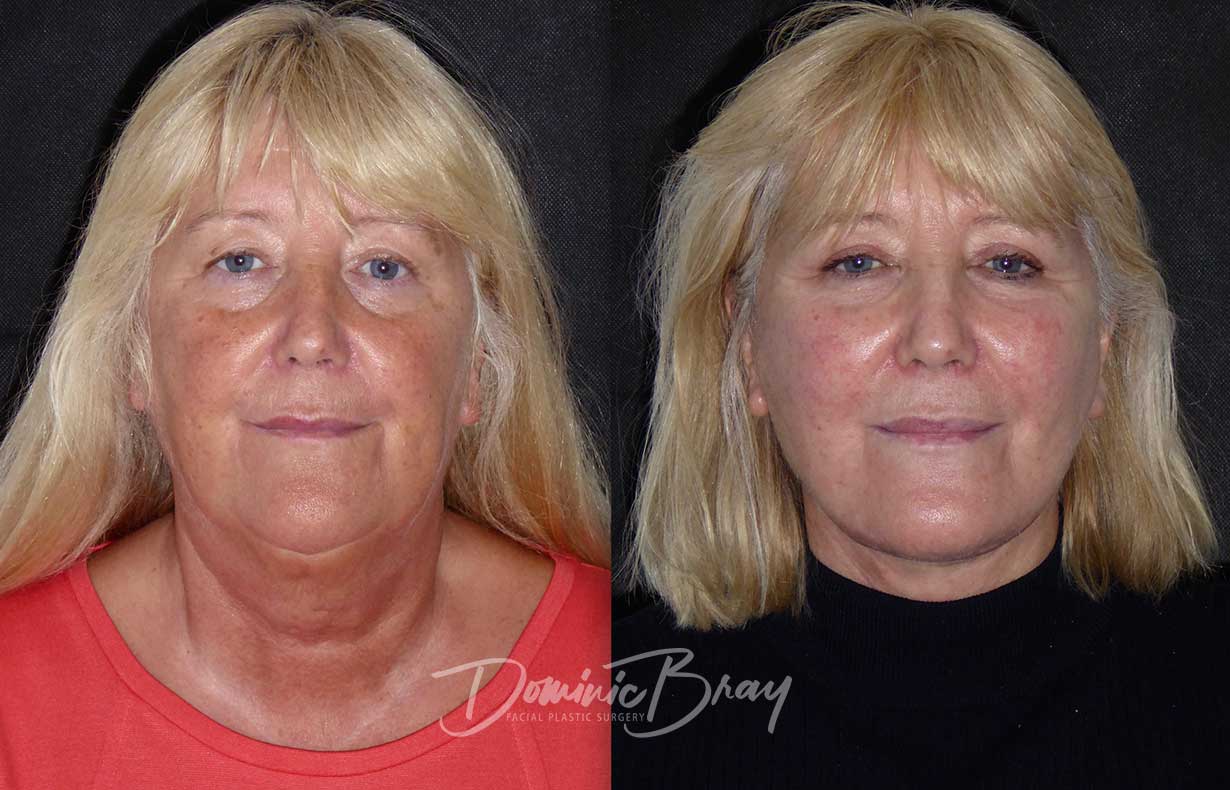 Filter Frontal View 3/4 View Profile View Incisions 3D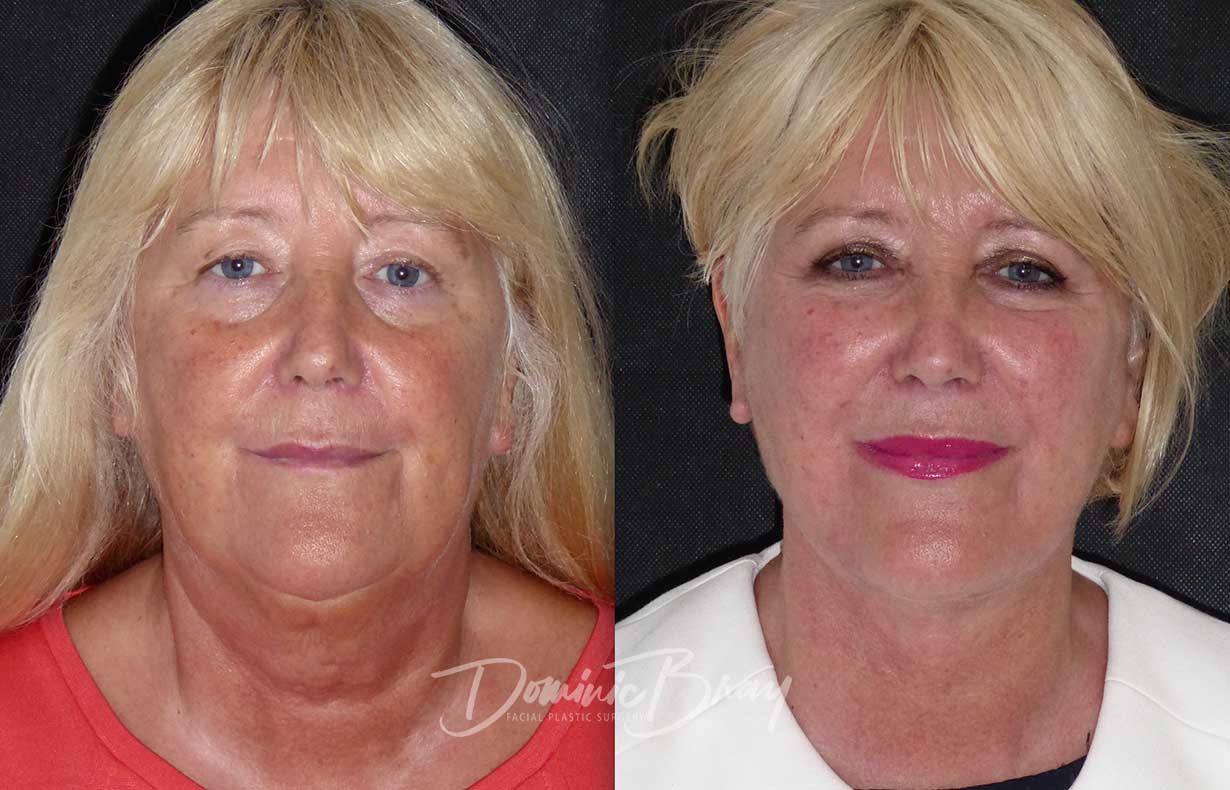 Three Months


After Surgery

Sue is back at 3 months and I can honestly say I didn't recognise her sitting in reception.

When her face clicked I literally got goosebumps! What a beautiful result. Sue exudes happiness and confidence. Her facial sculpting has created an attractive and proportionate face and her eyelid work just finishes off a natural balanced rejuvenation. Incisions are healing nicely. Same lovely person whose appearance now matches her inner beauty.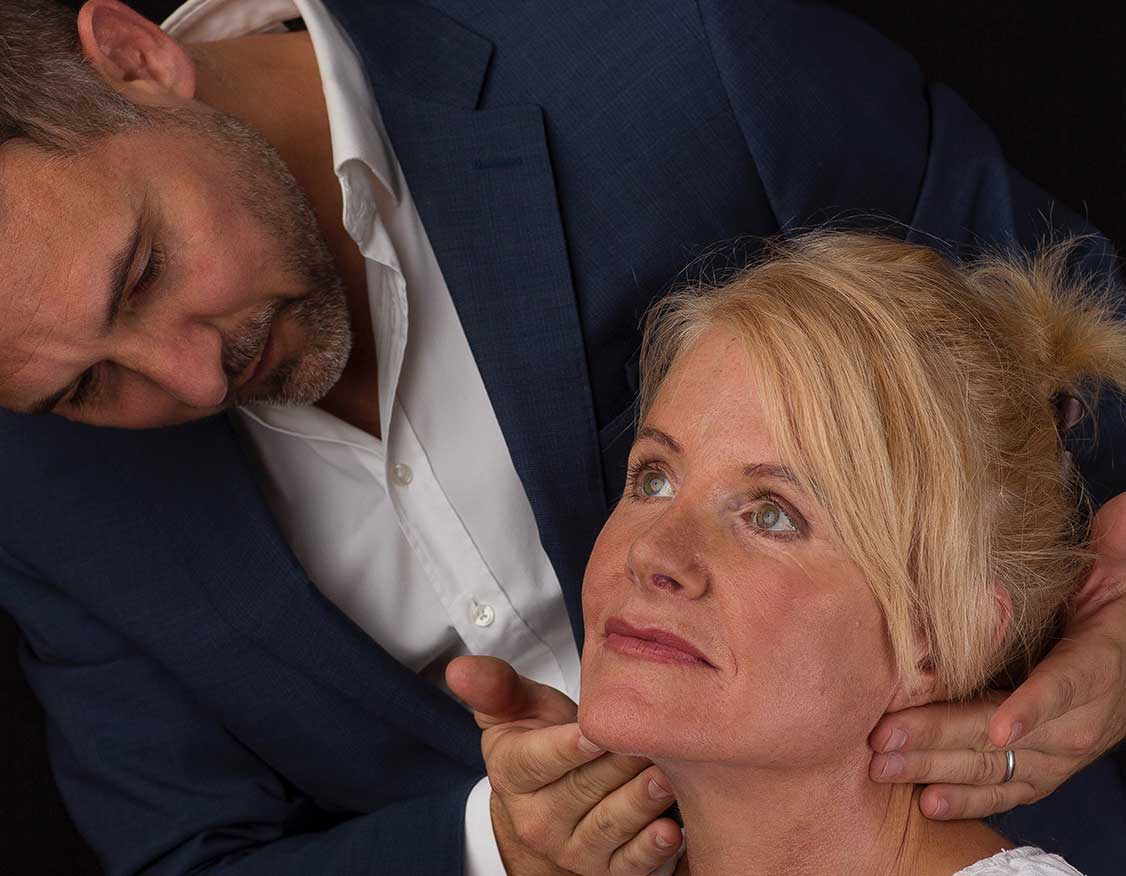 Considering

Facelift Surgery?
The definitive guide to anyone considering facelift and neck lift surgery at our London or Tunbridge Wells locations. Essential research for potential patients.
Read this first