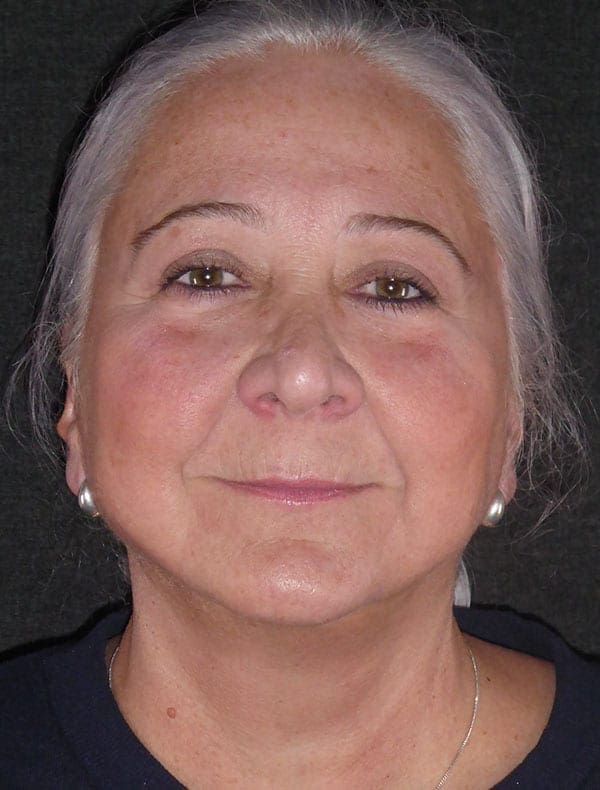 Tessa (62)
Face Neck lift, platysmaplasty, lateral browlift, Upper Blepharoplasty, & liposculpture
Tessa's doctor recommended me to help her improve her neck line which had disappeared over time.
Structurally her voice box was sat further forward meaning whilst I could certainly improve the jowl and jawline, her neck line naturally is not an acute angle. With soft tissue descent, deflation and development of organised fat in the jowl and deep neck we decided to undergo deep plane face and neck lift, platysmaplasty, lateral browlift and deep neck liposculpture. This is Tessa's story.

One Day


After Surgery

Tessa has a big operation yesterday but just a few hours after is on good form, and doing great.

Significant lipocontouring means she will be swollen and bruised over the coming week but we can already see the new definition achieved even at this very early stage.

One Week


After Surgery

A week out and Tessa is back for review and removal of her facial stitches.

Everything is healing as expected. She is bruised and still swollen but another week and she should be ready to face her world again. We can already see the reduction in her lower facial third and neck.

Four Weeks


After Surgery

Tessa is back for review and really motoring along!

Everything is healing really nicely now. Her incisions are red as expected at this stage and should fade in the next few weeks. Still a little swollen her face will also become a little more refined as this reduces towards 3 months. She is loving her result now and I hope she loves it even more when I see her next.

Three Months


After Surgery

12 weeks after surgery now and Tessa is fully healed.

Her jawline and facial shape is incredible, a real transformation. Most people think she has lost weight as she dazzles with her new contoured jaw and neck lines. Still looking like herself, but a better version than ever! I have loved looking after Tessa, her beautiful face now compliments her warm and kind persona.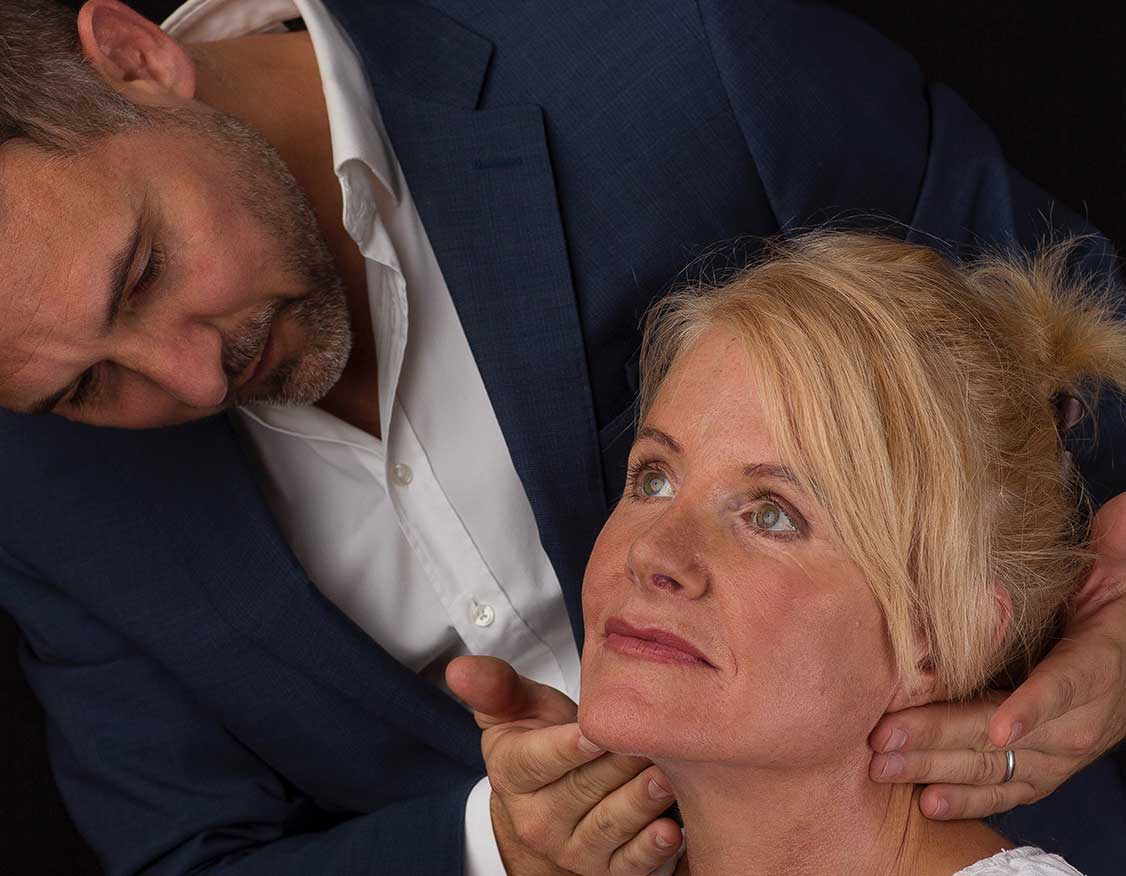 Considering

Facelift Surgery?
The definitive guide to anyone considering facelift and neck lift surgery at our London or Tunbridge Wells locations. Essential research for potential patients.
Read this first