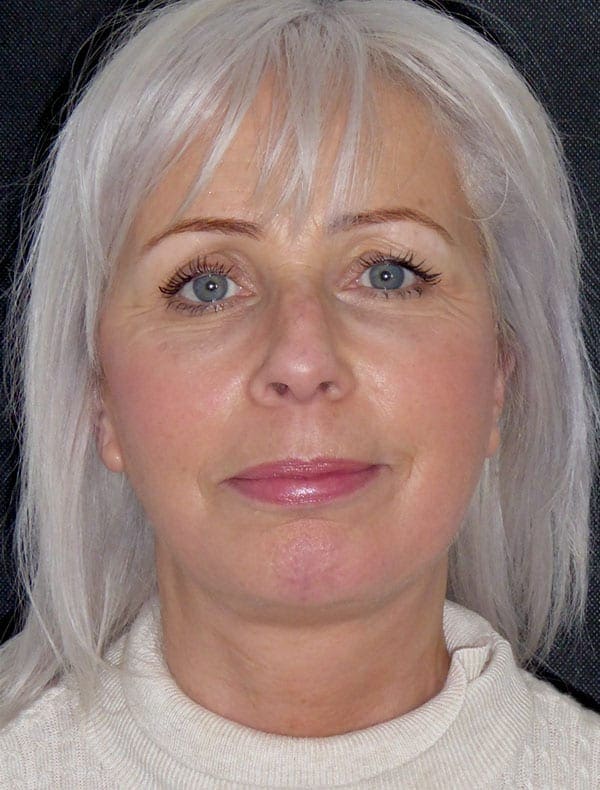 Tracey (53)
FACE NECK LIFT, & PLATYSMAPLASTY
Tracey came to see me about her lower facial third and neck. She had started to notice her neck and jawlines disappearing and sought my advice.
A dichotomy between upper and lower halves of her face, I felt a face and neck lift with platysmaplasty should help bring her better balance. This is her journey.

One Day


After Surgery

Surgery went well yesterday and Tracey is doing brilliantly.

Extensive sculpting and a good tight lift should give her a lovely result. I don't expect too much facial bruising but she might need to wear a scarf for a couple of weeks to cover the neck.

One Week


After Surgery

Just a week later and Tracey is back for review.

Expectedly bruised in the neck, this will settle in the next week or so. A lovely initial result is coming through, a bit of deflation to go but I am excited for her.

Four Weeks


After Surgery

Four weeks out and Tracey's bruising has gone leaving a lovely proportionate rejuvenation.

Her neck reduction and lower third tightening has brought youthful balance to her face.

Three Months


After Surgery

3 months out now and this should be Tracey's final result.

The face will continue to age from here but she has a really lovely natural facial shape that compliments her already youthful upper facial third. All has now healed beautifully.

Two Years


After Surgery

Here is Tracey two years out of surgery.

Looking as good as she did at 3 months, her jaw and neck lines are stunning and she has beautiful balance across her facial thirds. It's always a pleasure to see my patients again and hear how their confidence has soared.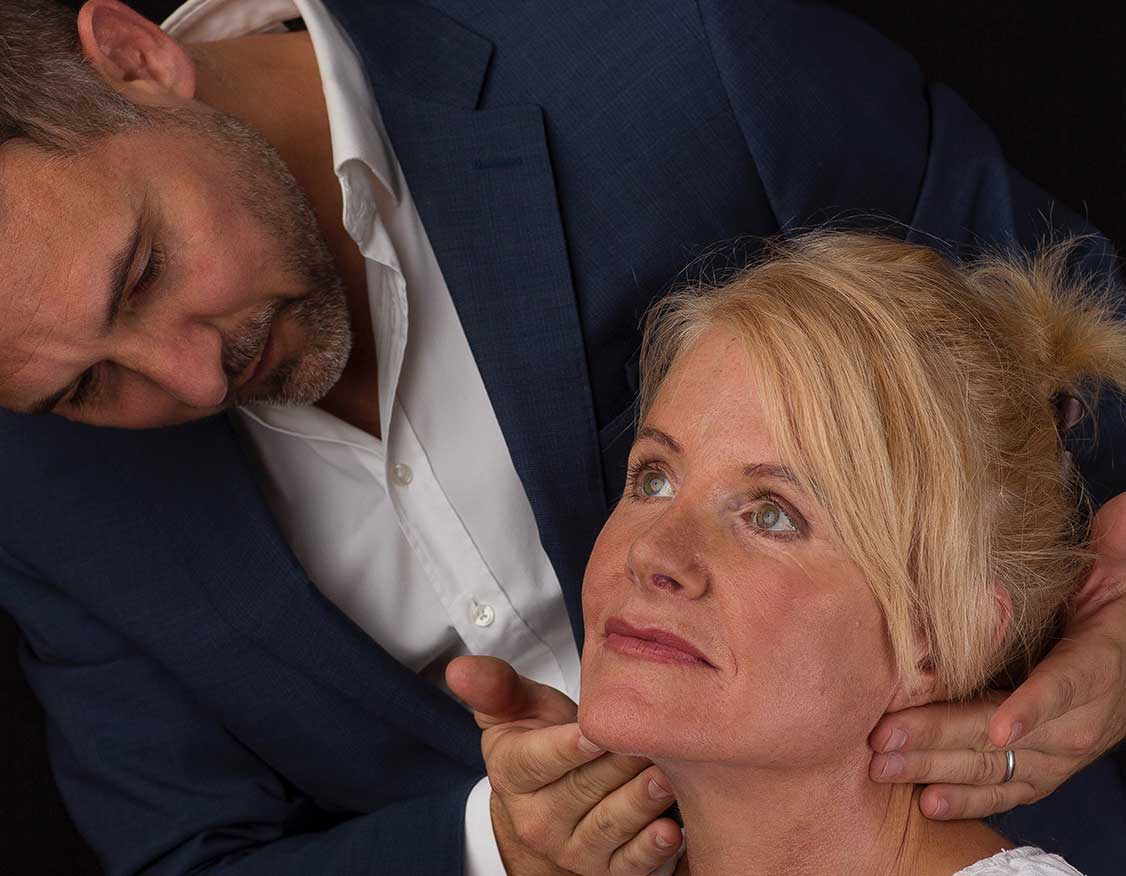 Considering

Facelift Surgery?
The definitive guide to anyone considering facelift and neck lift surgery at our London or Tunbridge Wells locations. Essential research for potential patients.
Read this first